Senator Ed Markey (D-Mass.) has threatened Elon Musk for not building "guardrails," on Twitter and said that the company will "pay a price if they don't put safeguards in place."
Speaking to Mehdi Hasan on MSNBC, Senator Markey said that guardrails "have to be built around social media sites that are allowing – for Twitter, for $8, to give someone an ability to impersonate who they are – and they could be impersonating the fact that they're the CDC or Eli Lilly or a United States Senator.
Last week, Senator Markey tweeted a letter he sent to Twitter CEO Elon Musk asking about the platform's new verification policies. The letter asks Musk why The Washington Post was able to create a verified account in Markey's name.
We obtained a copy of the letter for you here.
In response to the tweet, Musk wrote: "Perhaps it's because your real account sounds like a parody?" In another tweet a few hours later, Musk asked, "And why does your pp have a mask!?"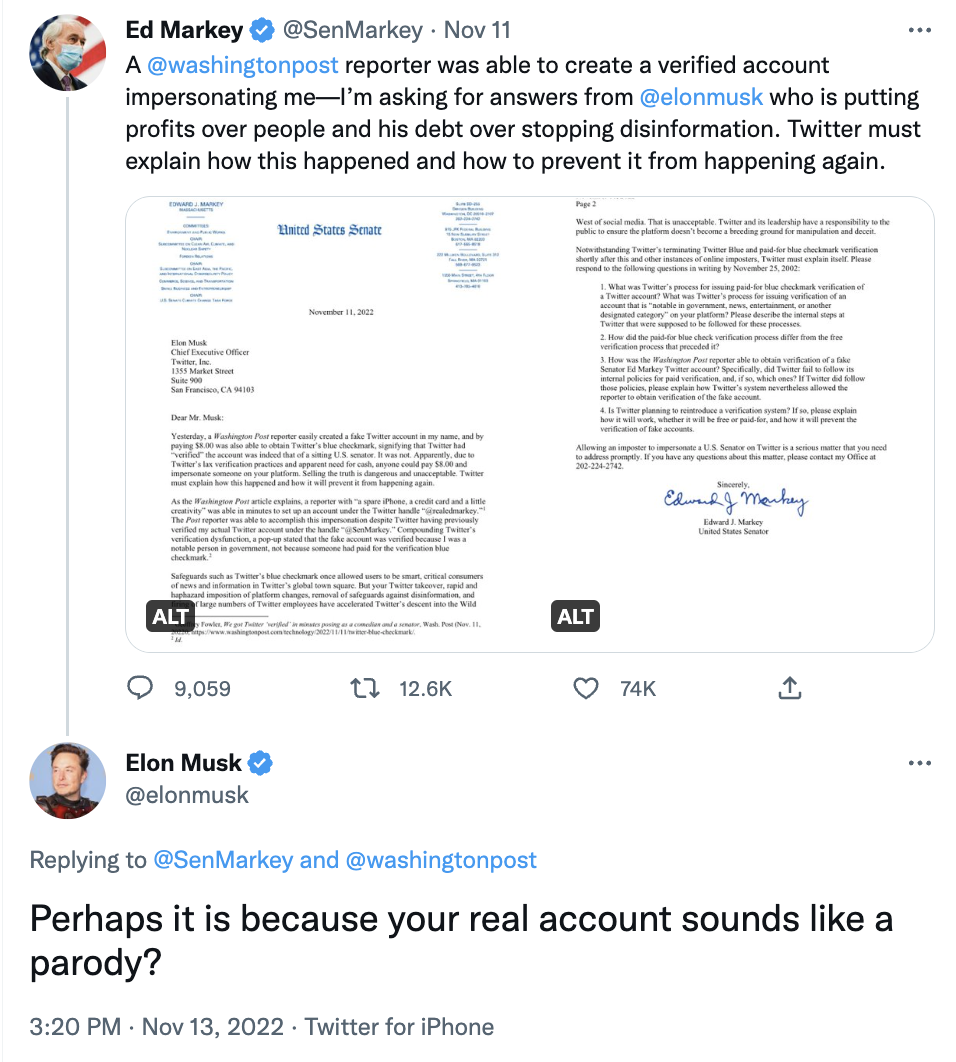 Responding to the billionaire, Markey wrote: "One of your companies is under an FTC consent decree. Auto safety watchdog NHTSA is investigating another for killing people. And you're spending your time picking fights online. Fix your companies. Or Congress will."
Markey's letter questioned the new $8 monthly Twitter Blue subscription that allows any user to have a verification badge (the blue check mark).
Markey is a member of the Subcommittee on Communication, Media, and Broadband, a panel that has some oversight over social platforms like Twitter.