Senator Elizabeth Warren (D-MA) has joined the call in asking Amazon to provide more details on its content moderation policies over what they see as the retailer's failure to address what she says is the spread of COVID-19 misinformation in books.
Warren accused the tech giant of promoting books and other material containing COVID-19 misinformation.
"During the week of August 22, 2021, my staff conducted sample searches on Amazon.com of pandemic-related terms such as 'COVID-19,' 'COVID,' 'vaccine,' 'COVID 19 vaccine,' and 'pandemic,'" Sen. Warren wrote in a letter addressed to Amazon's CEO Andy Jassy. "The top results consistently included highly-ranked and favorably-tagged books based on falsehoods about COVID-19 vaccines and cures."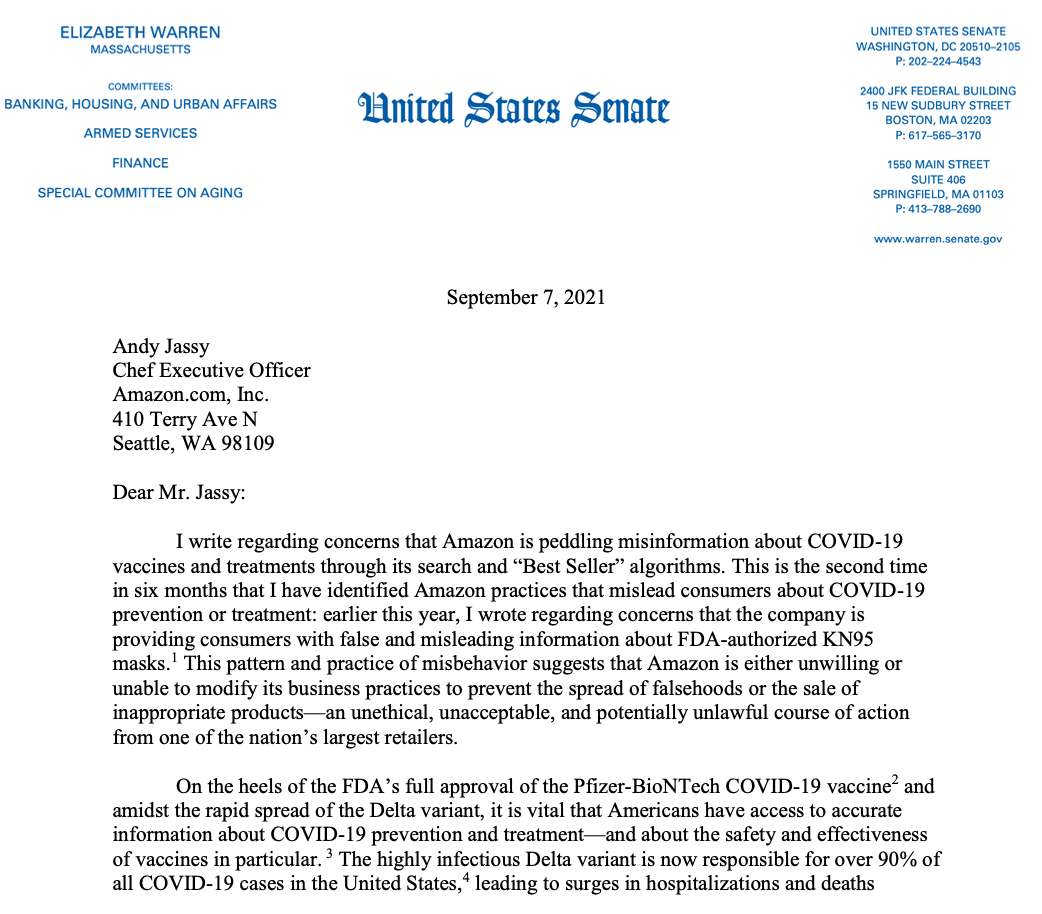 The senator said that one of the top results was a book co-written by Dr. Joseph Mercola, who the The New York Times described as "The Most Influential Spreader of Coronavirus Misinformation Online."
"[Dr. Mercola] has posted over 600 articles on Facebook casting doubt on COVID-19 vaccines and been subject to multiple federal investigations (with one false- advertising investigation leading to a $2.95 million consumer settlement). But Amazon's algorithms promoted 'The Truth About COVID-19' as a best seller and top result in response to common pandemic-related search terms," Warren wrote.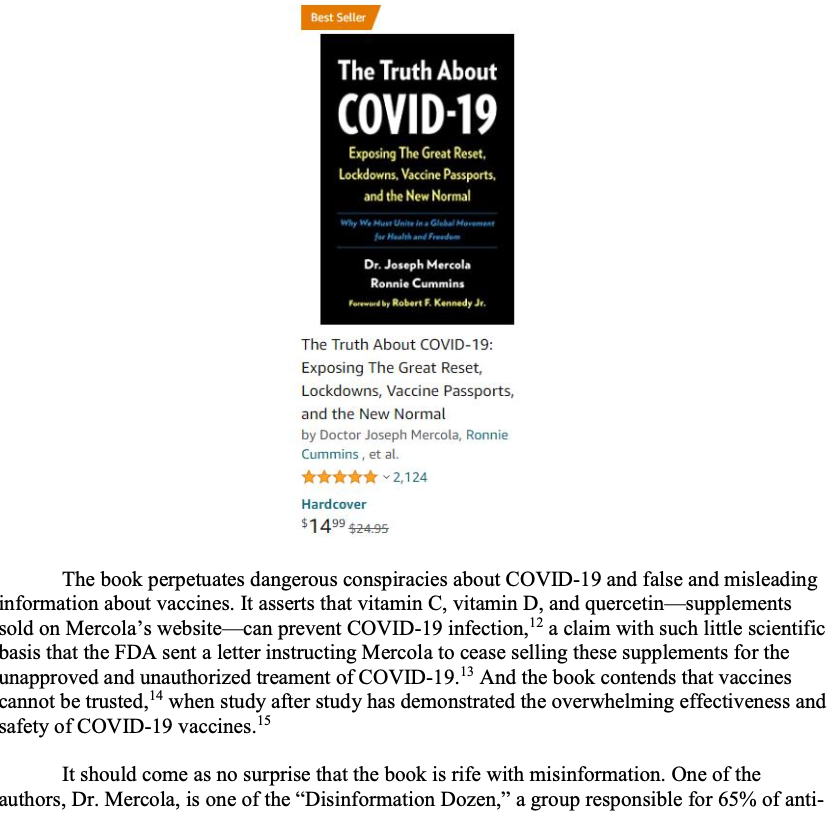 We obtained a fully copy of the letter for you here.
Rep. Adam Schiff's also write a letter last week and referenced a research paper by the University of Washington that claimed over 10% of vaccine-related searches on Amazon brought back results to products containing "misinformation." Schiff asked for "detailed information on Amazon's policies regarding false or misleading health information in order to identify potential needs for federal regulation."