Missouri's Sen. Josh Hawley sent a letter to Google's CEO Sundar Pichai demanding answers on why the company was censoring pro-life groups. The legislator accused the tech giant of politically motivated censorship.
"Your company appears to have taken a page out of the progressive left playbook and has started targeting pregnancy resource centers and pro-life activist organizations for disfavor," Hawley wrote in the letter.
Saying that "this would not be the first time that political considerations have influenced [Google]'s ad eligibility decisions," the senator noted:
"In the summer of 2020, under pressure from the cryptic organization 'Center for Countering Digital Hate,' Google threatened the conservative website the Federalist with removal from the Google Ads platform, based on the contents of its comments section."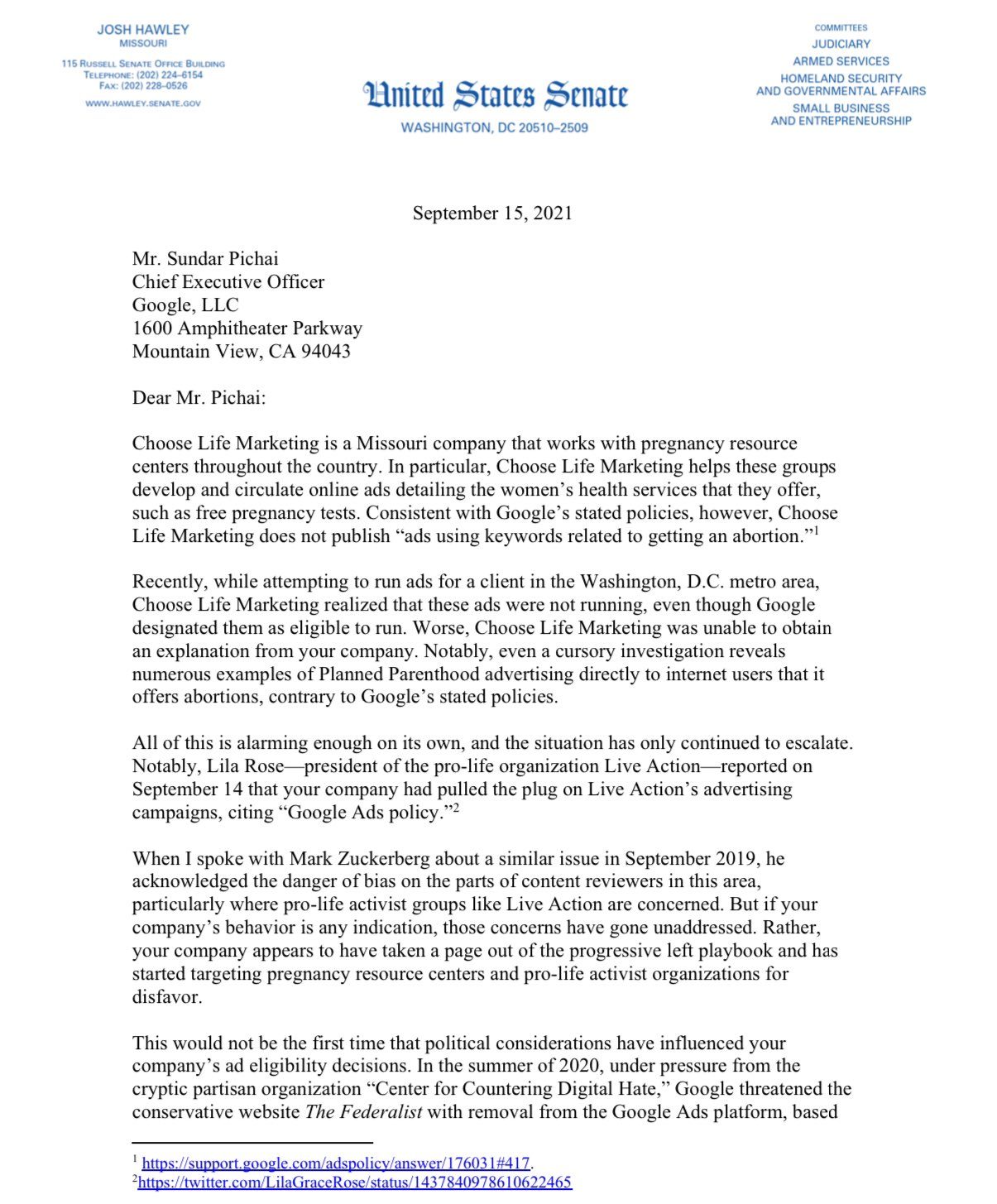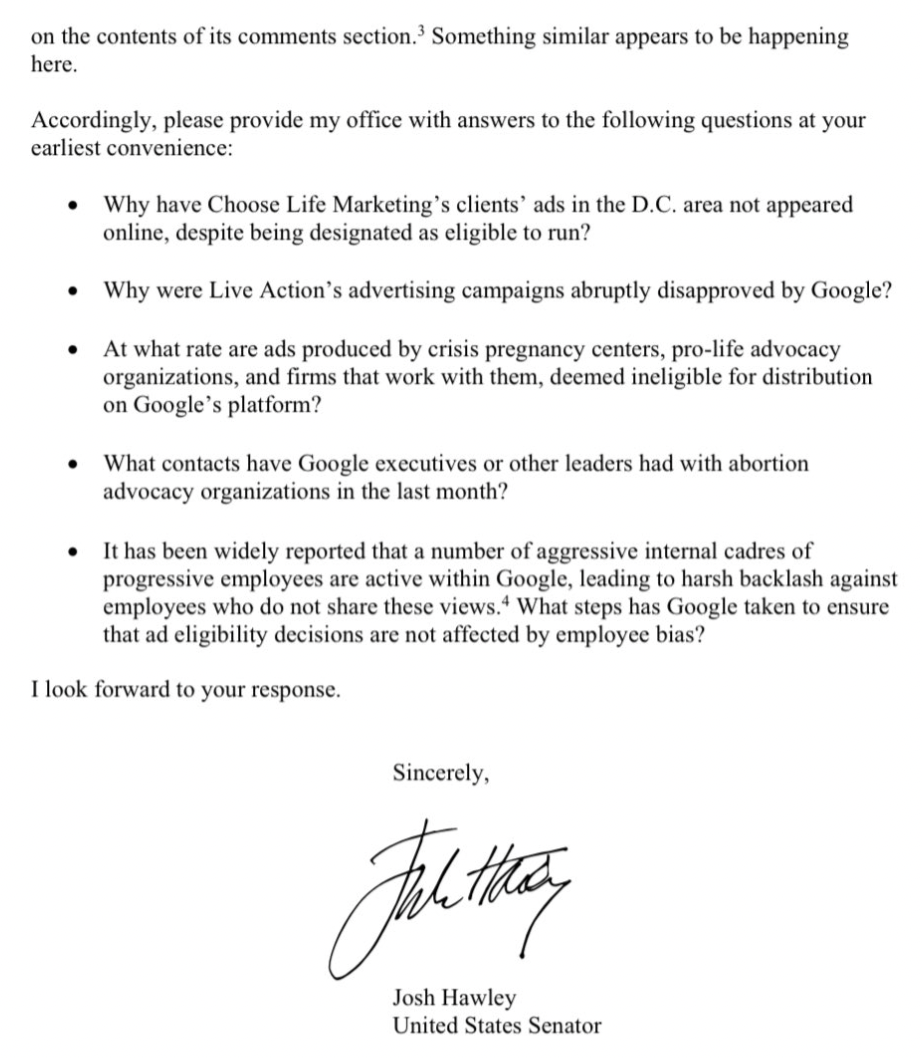 The letter was inspired by the story of a Missouri-based firm called Choose Life Marketing, which was prevented from running Google Ads for a Washington DC-based client. Choose Life Marketing helps pregnancy resource centers with their online marketing needs.
"Worse, Choose Life Marketing was unable to obtain an exemption from your company," the senator said, before adding that "a cursory investigation reveals numerous examples of Planned Parenthood advertising directly to internet users that it offers abortions, contrary to Google's stated policies."
Hawley also referenced another incident of similar censorship involving the pro-life organization Live Action. On September 14, the organization's president Lila Rose reported that Google "pulled the plug on Live Action's advertising campaigns, citing 'Google Ads policy.'"
One of the ads that were puled included an abortion reversal pill. Rose claimed the censorship was "a blatant, political double standard," noting that the tech giant was "permitting abortion facilities to advertise next-day abortions and abortion via mail."
In a statement to Breitbart News, Google said:
"We do not permit ads with unproven medical claims. Medical experts have raised serious concerns about abortion reversal pills. Beyond protecting users from medical harm, our policies do not distinguish between promoting pro-choice and pro-life messages. Advertisers are allowed to offer either abortion or abortion-alternative services. When doing so, both must prominently disclose which type of service they offer so that users have full transparency and can make their own decisions."