Cancel culture's latest victim is pop music star Sia; she faced backlash over her new film Music, which the woke community criticized for containing what they are calling "ableist" content. The backlash was so severe that Sia deleted her Twitter account.
Music stars an autistic character, depicting how music helps her cope. However, the Golden Globe-nominated film features a scene showing the autistic character in restraints. According to experts, the restraints can cause death.
Movies often feature things that can and do cause death, but online activists have demanded people boycott the movie due to this scene and encourage theaters to not show it.
"MUSIC doesn't just promote harmful stereotypes about autistic people — it shows restraints that have killed members of our community as necessary and loving acts," said Zoe Gross, Director of Advocacy at the Autistic Self Advocacy Network in a statement. "This film should never have been made, and it shouldn't be shown."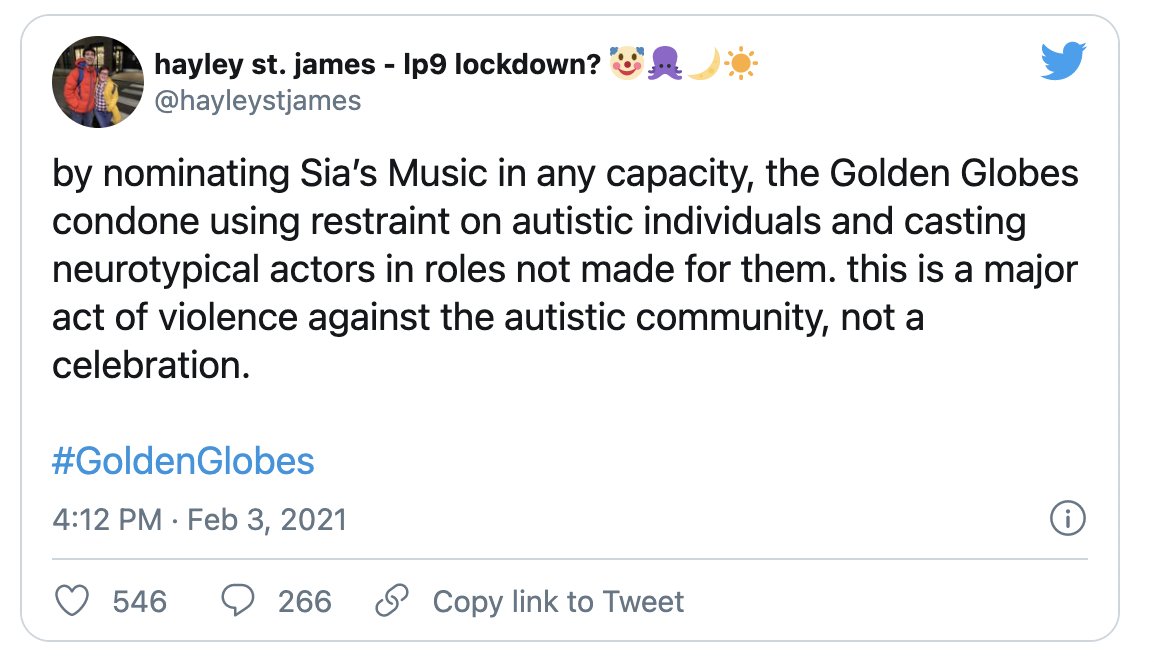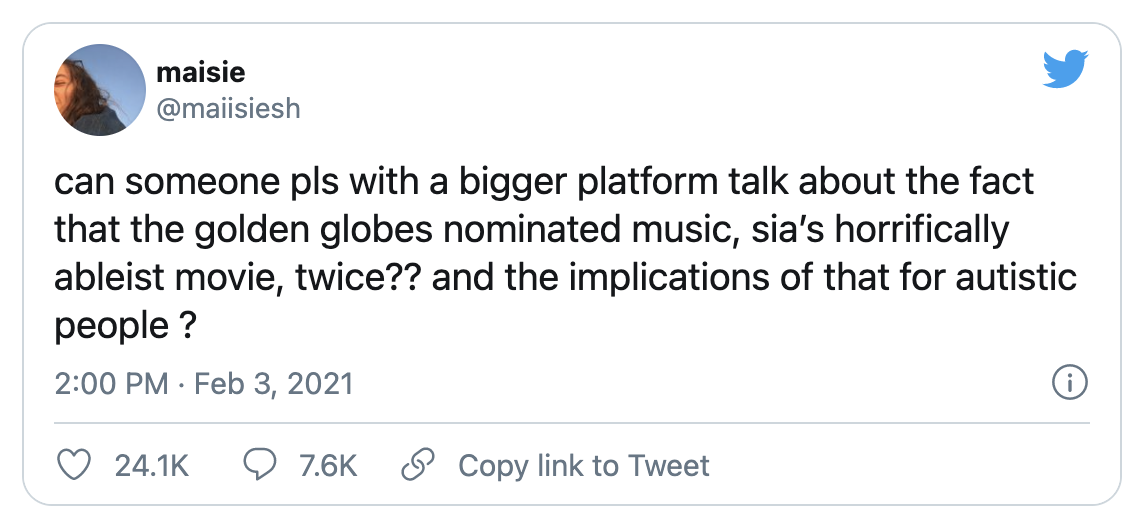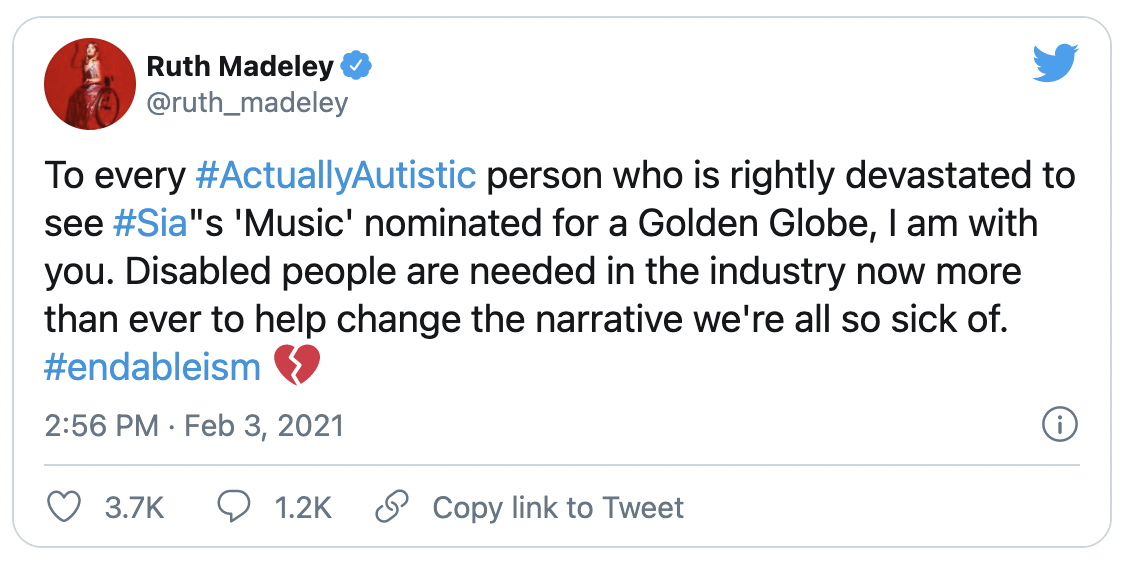 Additionally, activists took issue with the use of a non-autistic person, Maddie Ziegler, for the autistic character. Multiple people took to Twitter to criticize Sia's debut feature film.
"To every #ActuallyAutistic person who is rightly devastated to see #Sia"s 'Music' nominated for a Golden Globe, I am with you," tweeted actress Ruth Madeley. "Disabled people are needed in the industry now more than ever to help change the narrative we're all so sick of," she added ending the tweet with #endableism.
Before deleting her Twitter account, Sia acknowledged that she had heard the complaints. She said that she would cave and add a warning label before the restraint scene.
"I promise, have been listening. The motion picture MUSIC will, moving forward, have this warning at the head of the movie: MUSIC in no way condones or recommends the use of restraint on autistic people," she said in a statement posted on Twitter. "There are autistic occupational therapists that specialize in sensory processing who can be consulted to explain safe ways to provide proprioceptive, deep-pressure feedback to help w meltdown safety."
Later, she said that she would delete the scene and expressed her regret for listening to the wrong people while researching for the film.
"I plan to remove the restraint scenes from all future printing. I listened to the wrong people and that is my responsibility, my research was clearly not thorough enough, not wide enough," Sia tweeted shortly before deleting her account.