The pro-privacy messaging app, Signal, has taken a significant stride, granting its users the leeway to amend or append texts up to a full day after being sent. This change, accessible via a simple long press on the message followed by selecting "Edit," is seen as a game-changer in the realm of private digital dialog.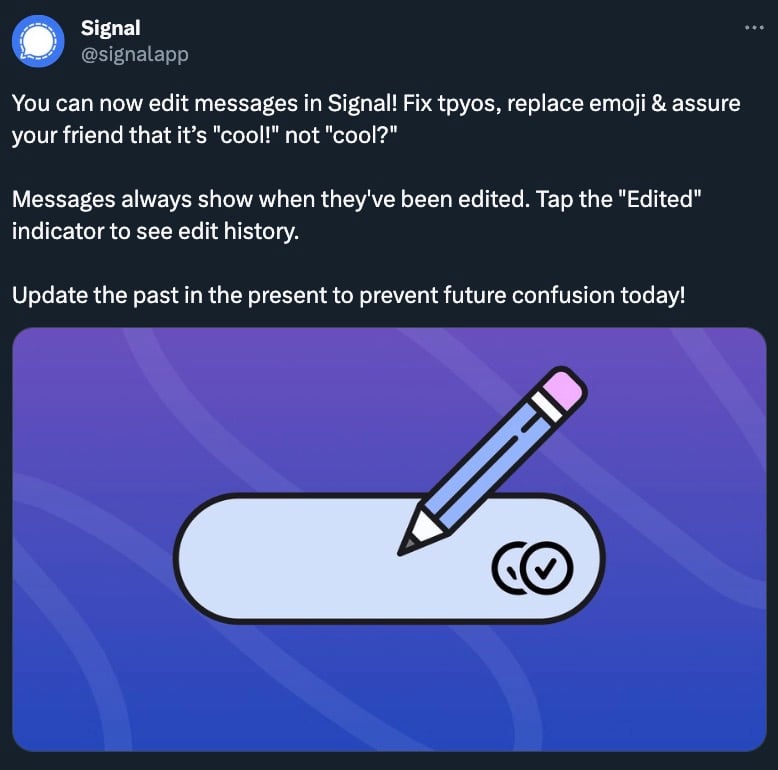 Signal elevates the standard for transparency in message editing — a crucial aspect in today's discourse. Unlike WhatsApp and Telegram, where alterations are discreetly tagged as "edited," Signal takes it a step further. Users can delve into the genesis of a message, tracing the edits chronologically by choosing "Info/Show editing history" from the context menu. This feature, highlighting Signal's commitment to unadulterated communication, provides an audit trail, fostering genuine, error-free conversations.
For those eager to utilize this feature, it's imperative to have the latest version of Signal installed (Android version 6.35, iOS version 6.43, and Signal Desktop 6.33). Recipients, too, need the newest version for the edits to be visible on their end.