Singapore is testing the use of patrol robots as the new addition to its mass surveillance infrastructure and the pair of machines, named "Xavier," will have the task of making sure the country's residents behave themselves in public spaces.
The announcement was made by the city-state's Home Team Science and Technology Agency, adding that the press release clarified the test would last three weeks and be carried out in the central parts of Singapore.
At least during the trial period, law enforcement will not use the robots, the agency said, appearing to leave the door open for such a possibility going forward. Right now, the intent is to use the robots as supplementary workforce to help out Singapore's public officers.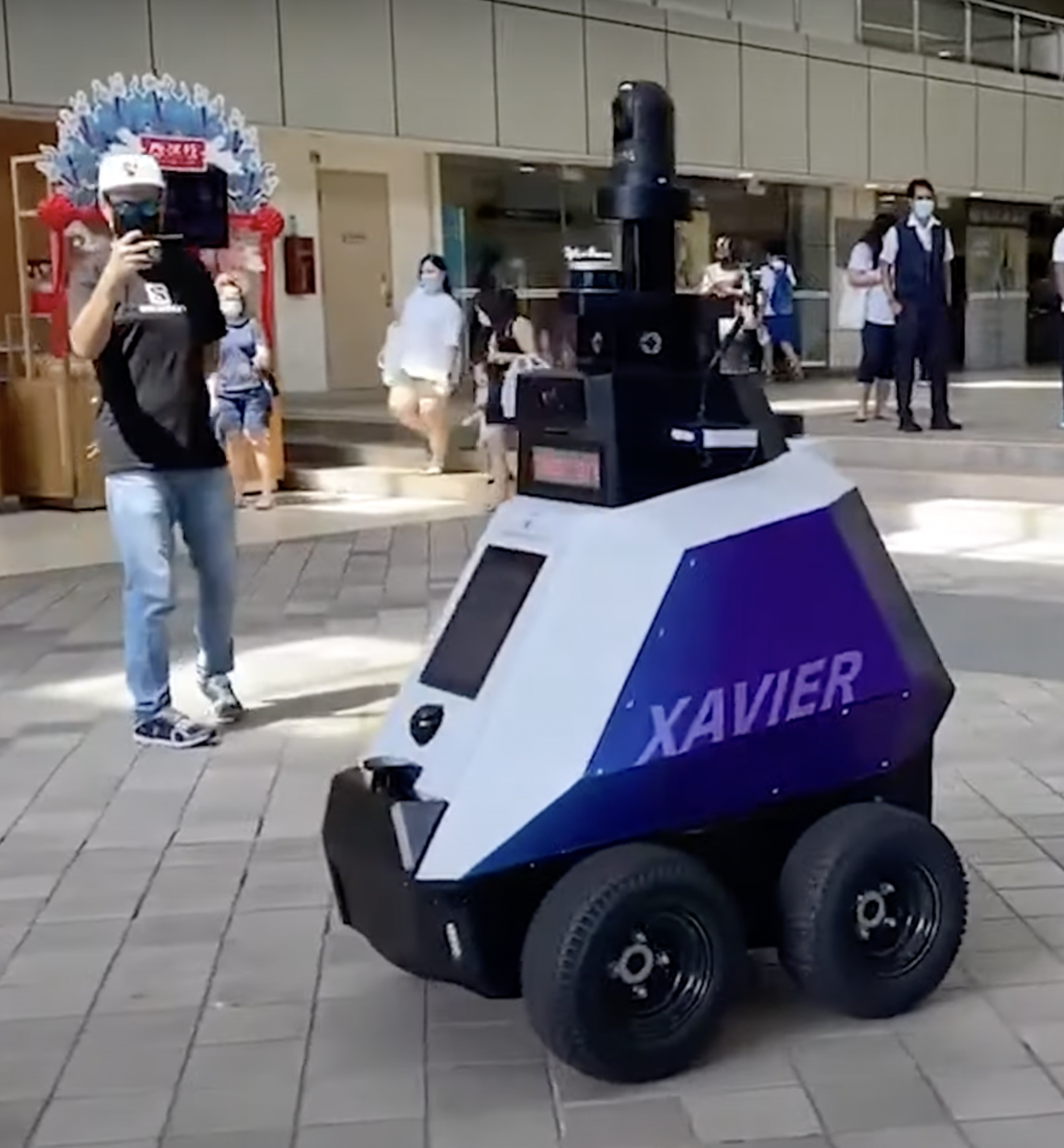 The "Xaviers" are fitted with cameras and networked with a command and control center, and report back on people's "bad behavior" in real time.
And what qualifies for bad social behavior in Singapore right now is falling afoul of COVID restrictions, but also things like parking your bike where you're not supposed to, or smoking in public areas. And "Xaviers" will not stop at keeping the population within their reach under surveillance and reporting them, either.
There is also the (re)educational element, as the robots will show messages instructing humans on what the expected, "proper" social behavior should be. In addition to this, a government minister in August revealed that Singapore plans to deploy over 200,000 police cameras by 2030.
In "tech years," Singapore has a very long history of pioneering "mass surveillance innovation."
It was back in 2014 that its authorities came up with a plan to create the first "Smart Nation" on Earth – one riddled with an all-present and barely noticeable network of cameras and sensors harvesting a wide array of data – from people's movement and behaviors to traffic.
The collected data is stored centrally and is at the disposal of government agencies. Past reports about the scheme mention that engineers who are building "Smart Nation" have come up with an eerily dystopian informal name for it – Plan E3A – where "E3A" stands for, "Everyone, Everything, Everywhere, All the Time."