Slack permanently suspended Libs of TikTok for violating its Acceptable Use Policy, according to a tweet by The Babylon Bee's CEO Seth Dillon.
Slack, owned by Salesforce, is an internal communications tool for companies that lets employees communicate.
LibsofTikTok is an account that reposts videos from mostly left-wing TikTok accounts.
"@SlackHQ has permanently suspended @libsoftiktok," Dillon wrote. "If your business is defending kids, Slack doesn't want your money."
Slack's account suspension notice read: "We are writing to let you know that we have suspended your workspace, lott-chat.com, for violations of our Acceptable Use Policy. As highlighted in Slack's Acceptable Use Policy, Slack may exercise its right to suspend or terminate your access."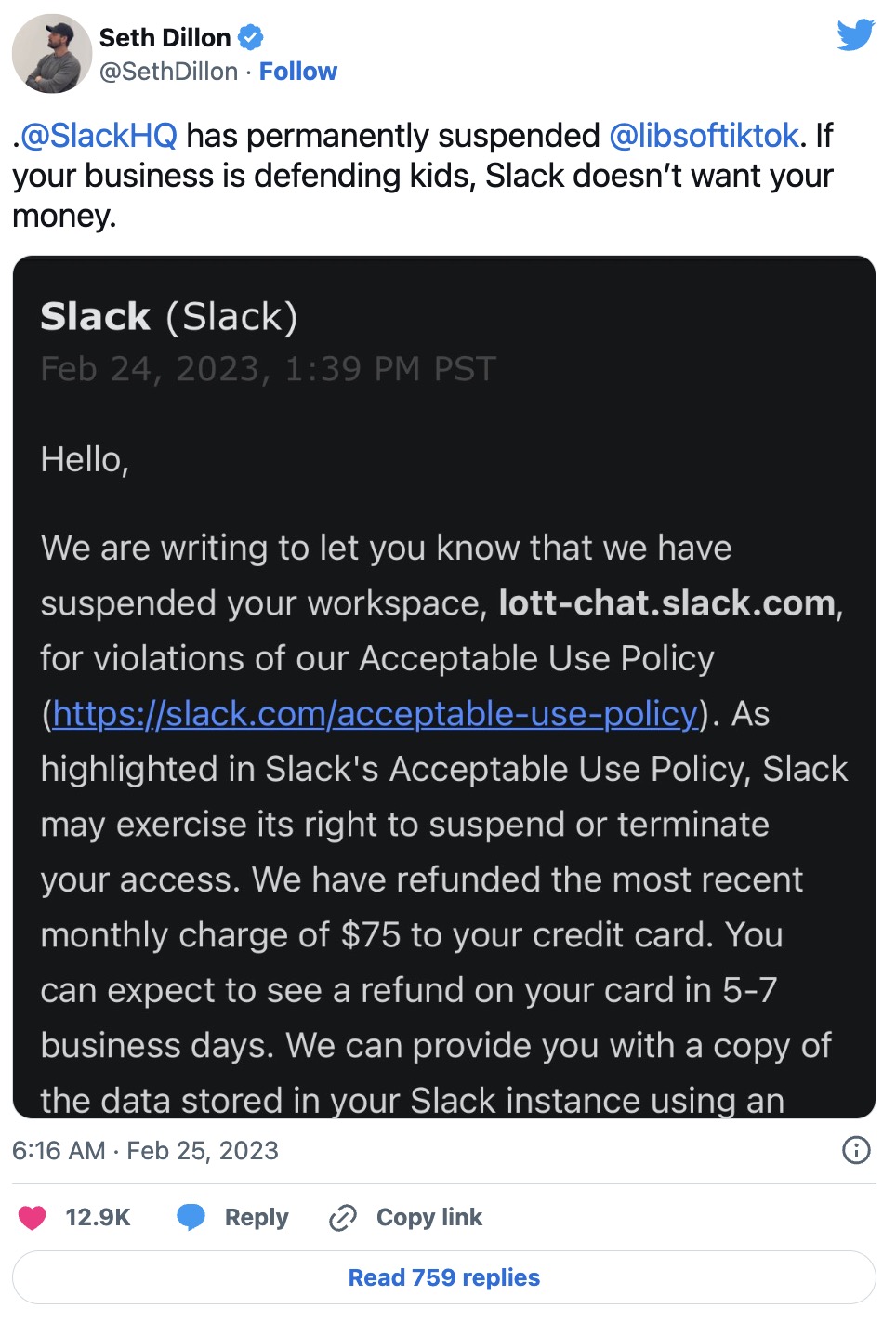 Slack, however, does not specify how Libs of TikTok violated its policy. The Acceptable Use Policy states: "If we believe a violation of the policy is deliberate, repeated or presents a credible risk of harm to other users, our customers, the Services or any third parties, we may suspend or terminate your access."
In a reply to Dillon's tweet, Salesforce wrote: "Hello Seth! Salesforce/Slack team is looking into this issue."
However, instead of reinstating the account, the company simply deleted the tweet.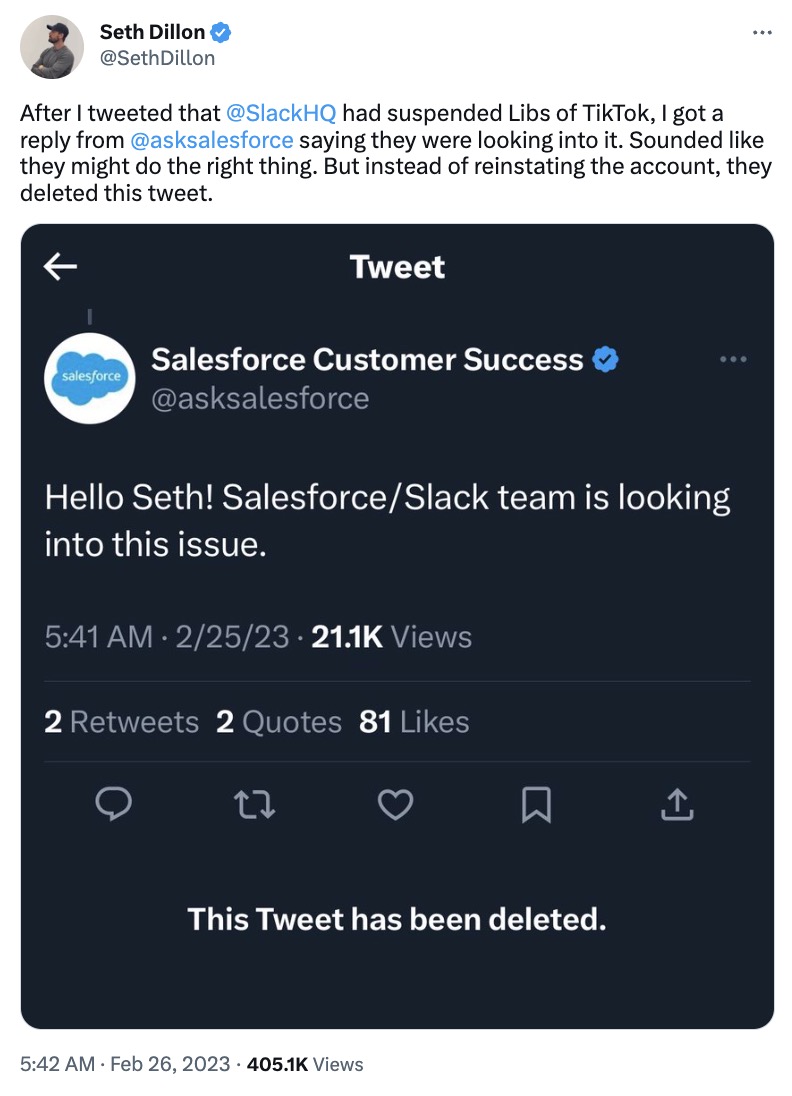 While it's common for Silicon Valley companies to censor people based on outward speech, it's less common for them to ban users from using internal tools to run their business.
Salesforce co-CEO Bret Taylor is one of those that support the practice and once said, "Since the events of the 6th [January], I think one of the things that really impacts Salesforce is the national conversation about the role of technology in inciting that mob, disseminating misinformation and fomenting extremism.
"We've engaged with the RNC to communicate that no messages on behalf of President Trump and no messages questioning the validity or integrity of the election are allowed on our platform under the guidelines that they may incite violence."