Snapchat and Instagram are both facing major outages in the US, UK, and Europe.
According to DownDetector, the Snapchat outage started around 4pm ET with an outage heat map map showing that the US, UK, and are all experiencing significant outages.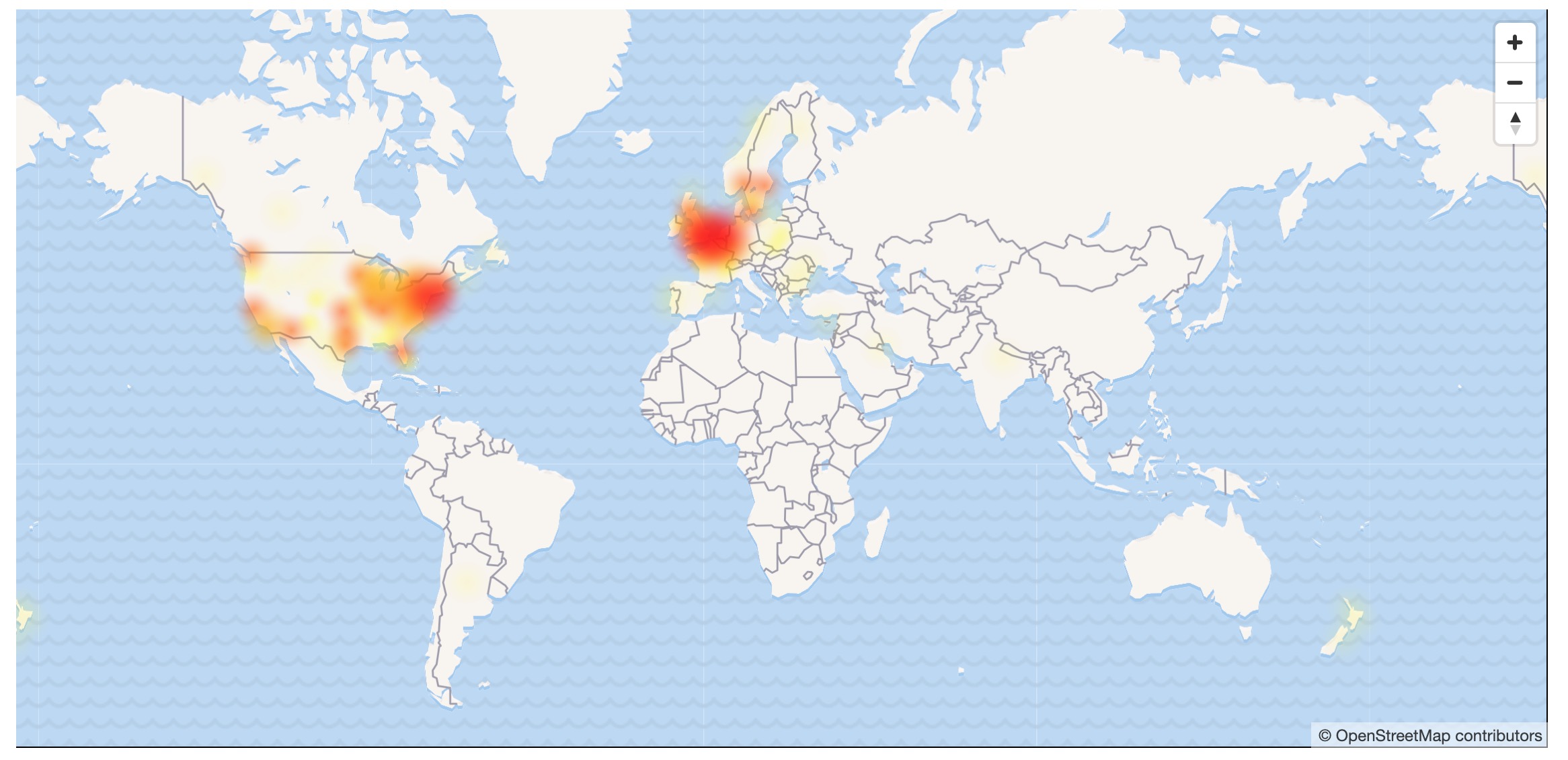 Snapchat has acknowledged the outage on Twitter and says it's looking into the issue but as of yet, it's unresolved.
DownDetector stats also suggest that the Instagram outage started around 4pm ET which means that both services have been down in these locations for over an hour.
Both Snapchat and Instagram previously faced major outages in June of this year. During this June outage, Snapchat was taken offline for around four hours after Google Cloud went down. Like with the latest Snapchat outage, the June outage also affected users in the US and Europe.
According to Facebook, Instagram's June outage was triggered by a "routine maintenance operation" which made it difficult for some people to upload photos and send videos. This outage affected Instagram users for a number of hours before it was fully resolved by Facebook.
The news of the Snapchat outage has led to many users expressing their frustration on Twitter and this has pushed #snapchatdown to the top of Twitter's trending lists in both the US and UK with #instagramdown.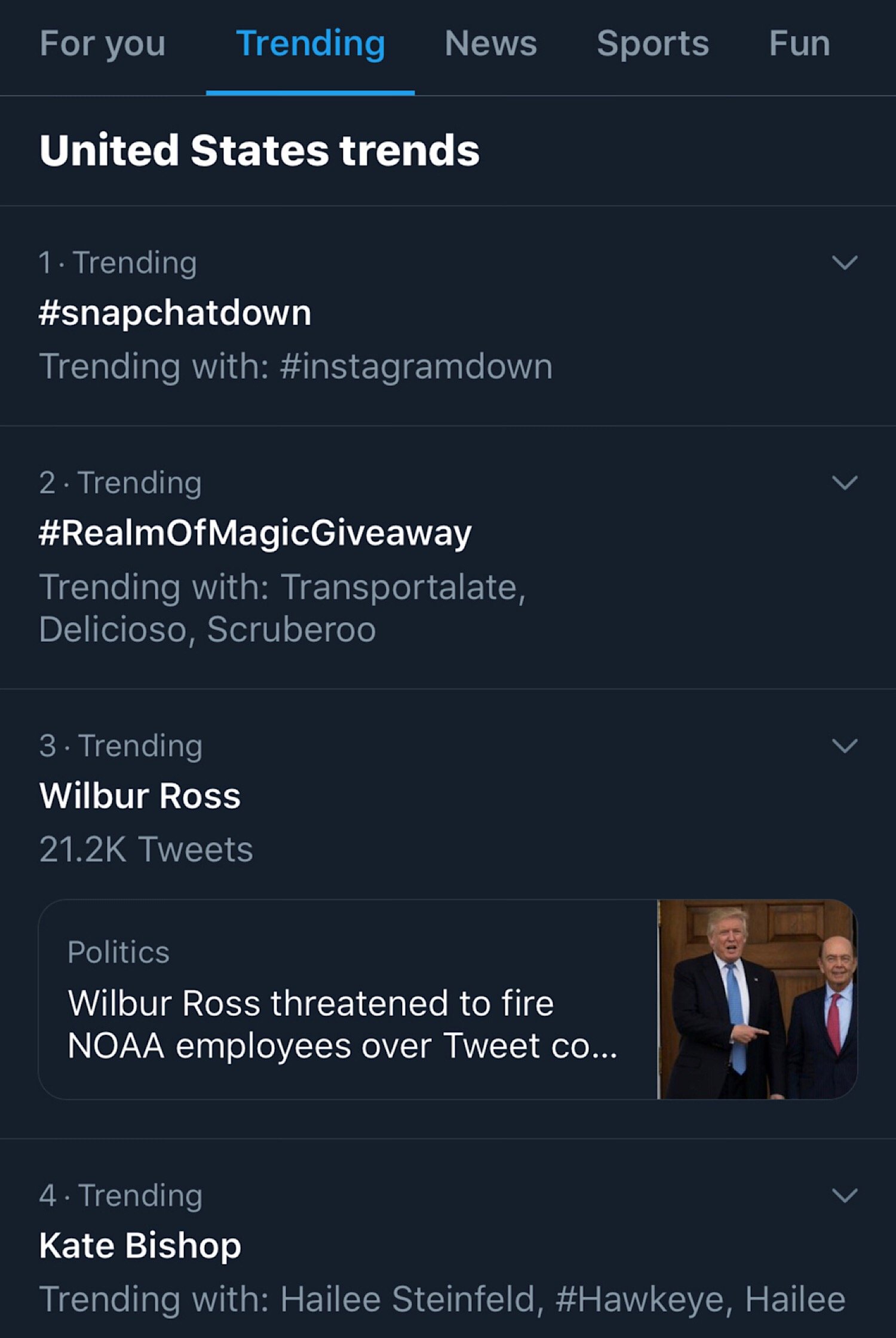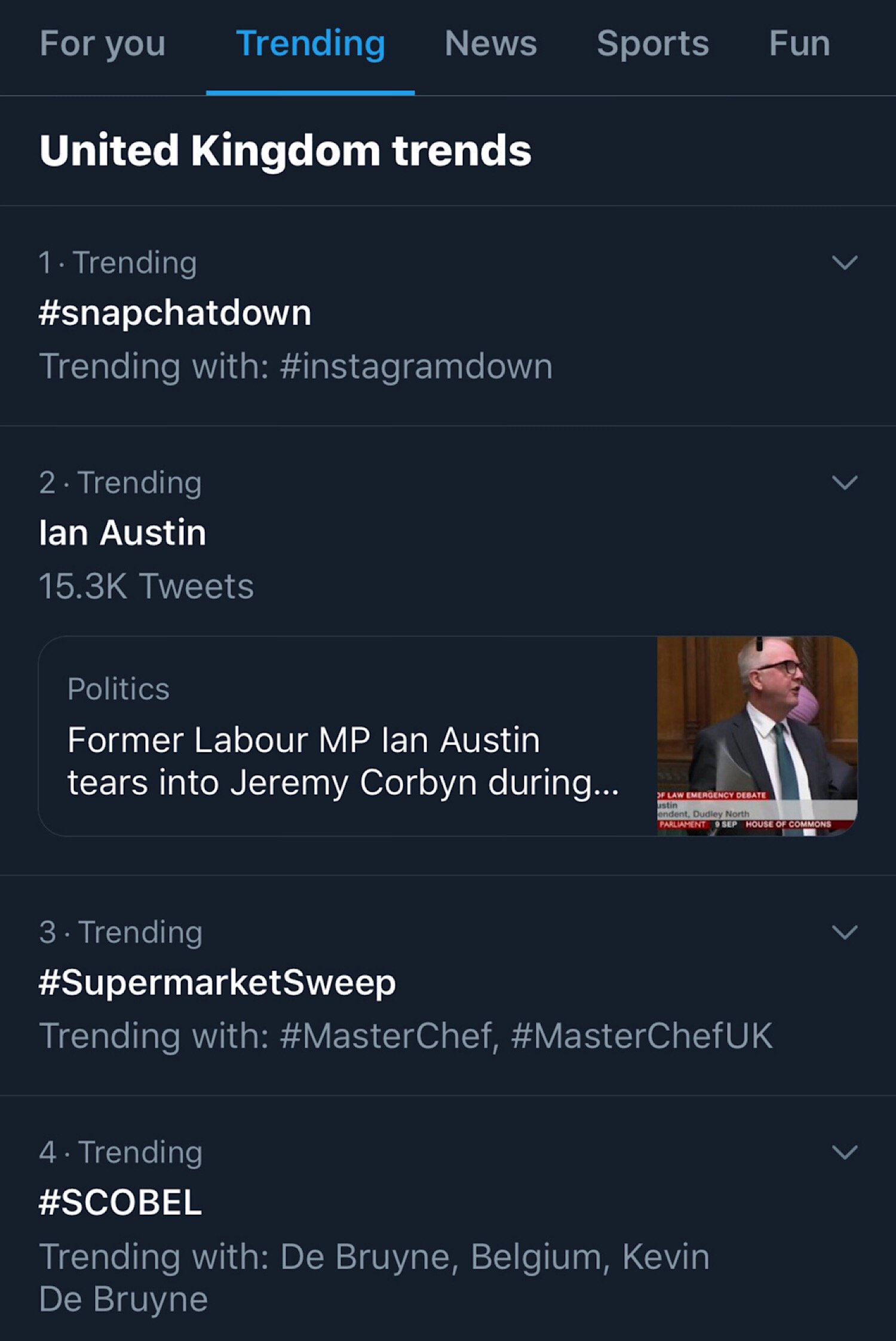 The majority of posts under the hashtag are memeing their addiction to Snapchat and hoping that it comes back online soon.
Update – September 9, 2019: The outages were resolved around 6pm ET.