Popular YouTuber Sneako, who had over 1.3 million subscribers, had both of his YouTube channels removed over "severe" or "repeated" violations of the platform's terms of service.
The exact reason for the ban was not provided, with most speculating the ban could be the result of his association with Andrew Tate, a British-American personality that has been banned from most social media platforms over previous comments accused of being misogynistic.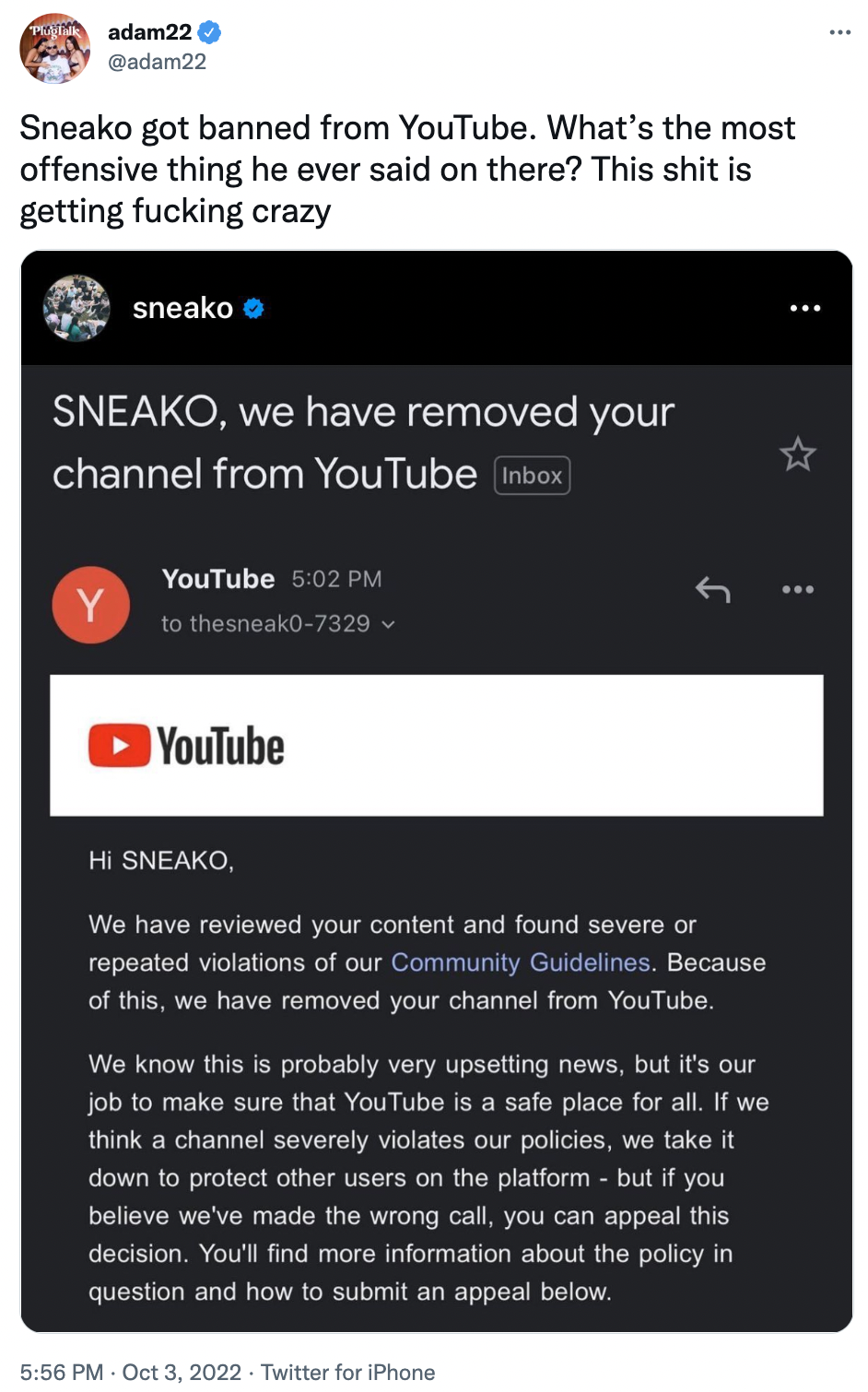 Sneako has switched to the rapidly growing alternative platform Rumble which is a bigger supporter of free speech.
Sneako is a 24-year-old content creator that rose to fame because of his motivational videos, political commentaries, and men's lifestyle videos. His videos discuss a wide range of topics related to life, and often feature him interviewing people on the streets. His YouTube channels combined had over two million subscribers.
Some of the content he uploads could be deemed controversial, as it includes topics like "why men and women aren't equal," "do women like to be catcalled," and "is it okay to be fat."
His association with Tate brought more attention to himself. Sneako defended Tate when he was banned from Facebook and Instagram and he was recently seen in Romania working with Tate.