Sony is belatedly pulling out all the stops in trying to prevent the spread of leaks of its upcoming "The Last of Us II" game from appearing on the internet.
This extends beyond targeting actual video content from the game posted with copyright strikes and the shutting down of channels.
What's interesting about these incidents of Twitter accounts and users being blocked is that DMCA claims are now apparently valid in case a leak from "The Last of Us II" is so much as mentioned, or a mention linked to in a tweet – nevermind posting any actual leaked content.
The owner of the GeeksandGamers brand announced on Twitter that one of his videos about the game was taken down for copyright reasons, asking followers to help him by giving visibility to the story.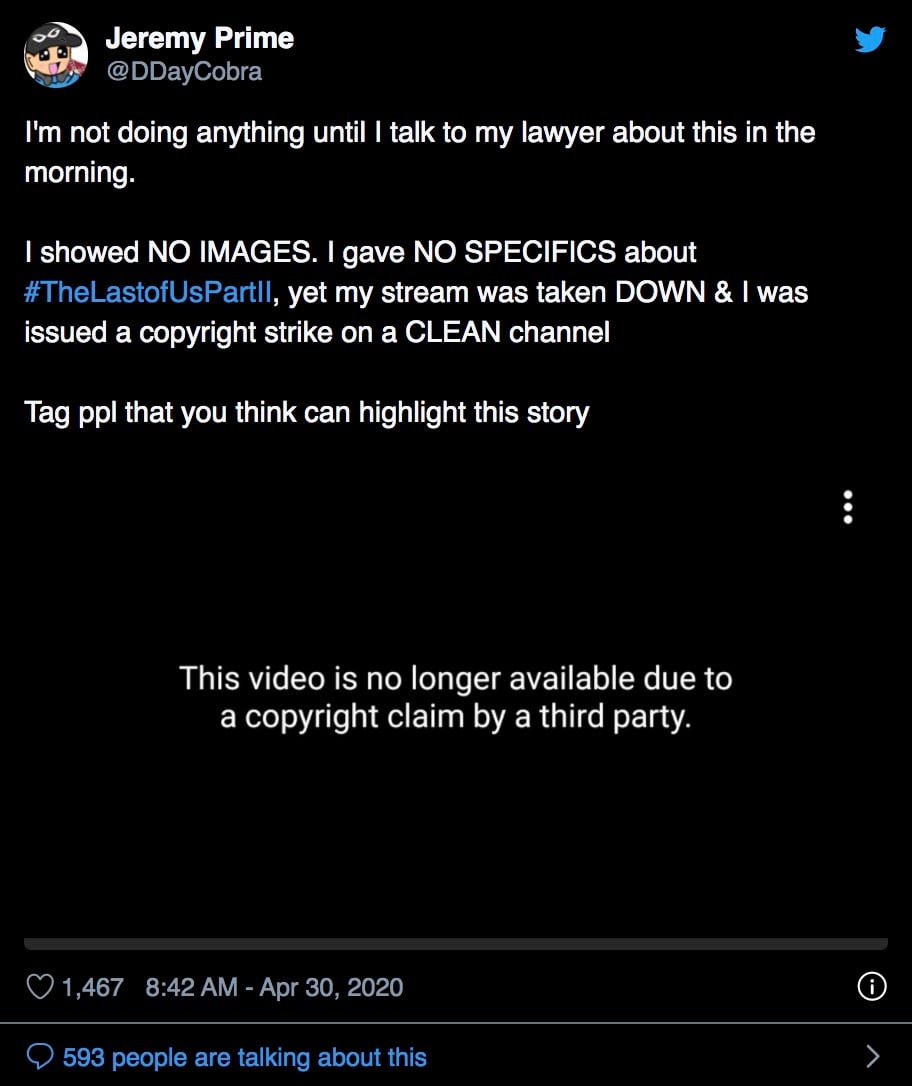 "I discussed – meaning I used my words and my opinions to talk about what is happening with The Last of Us 2, with Naughty Dog, and how they are abusing the copyright system and then my video gets a copyright strike because of opinions. Because I shared no footage, no images and I did not even talk about any of the specific details of the leaks," Jeremy said in a video on the matter: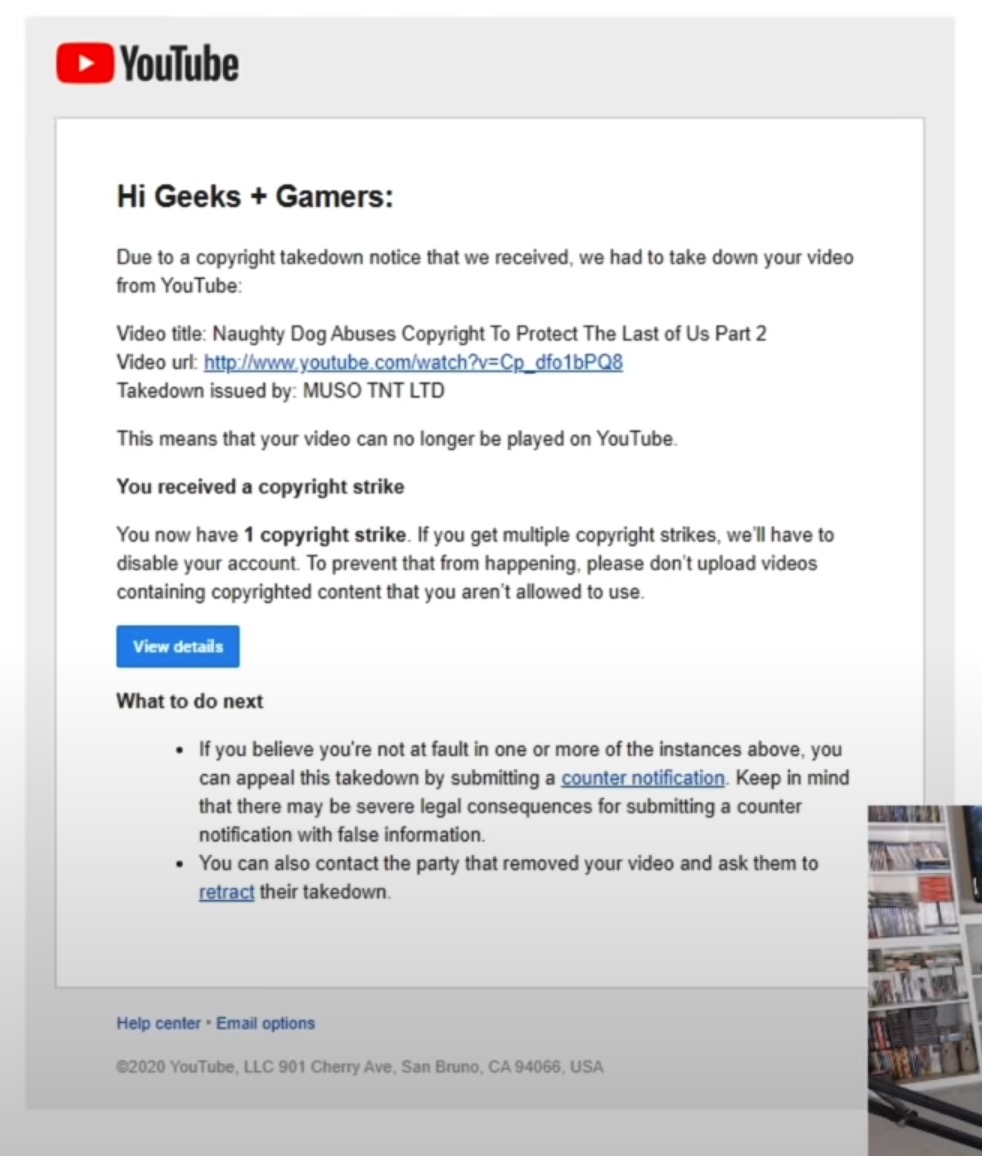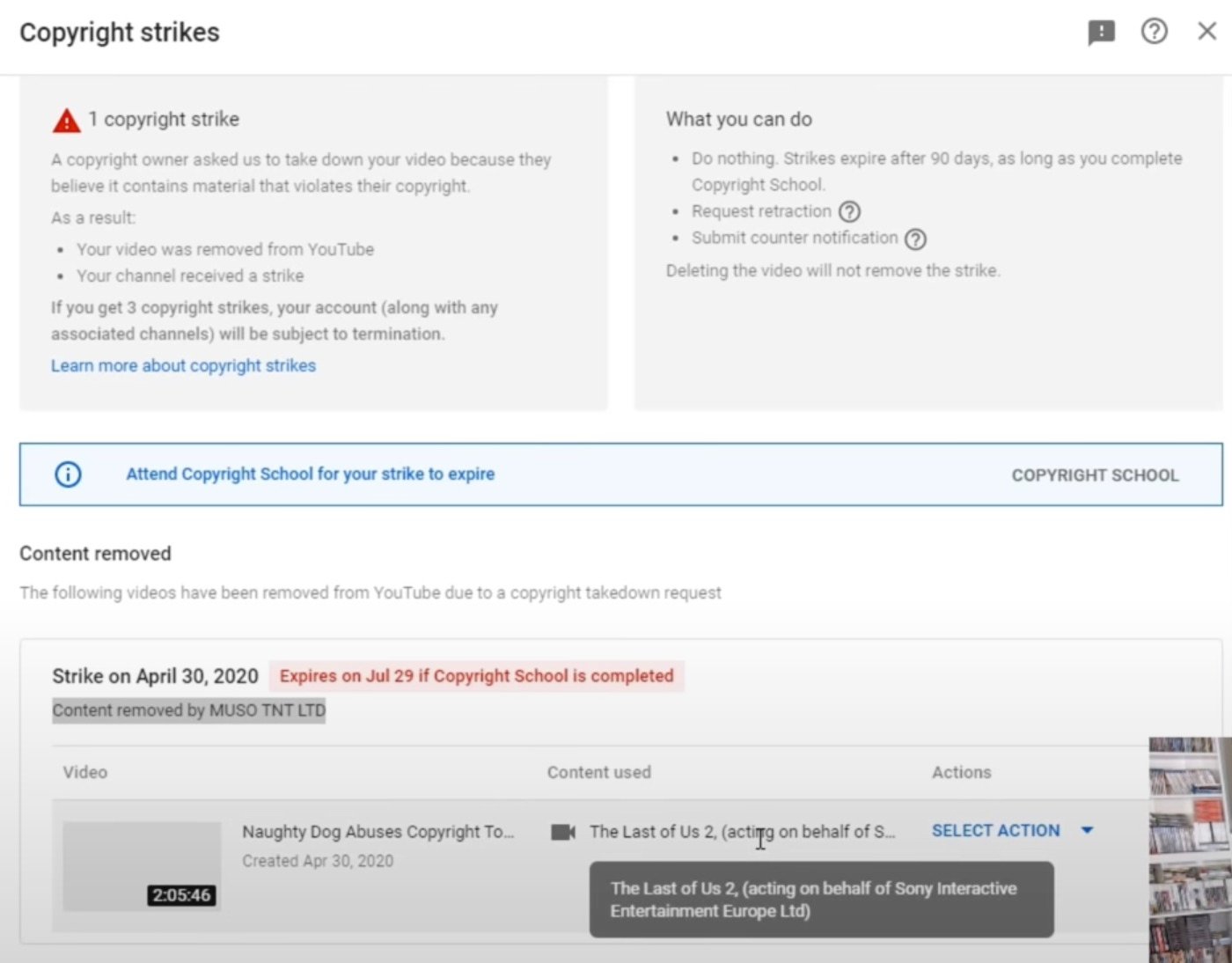 Another example is Artist Storm Yorha, who said that mentioning the now apparently unmentionable game in the context of the leaks associated with it will send Sony into rage mode that can result in the shutting down of user accounts on large networks.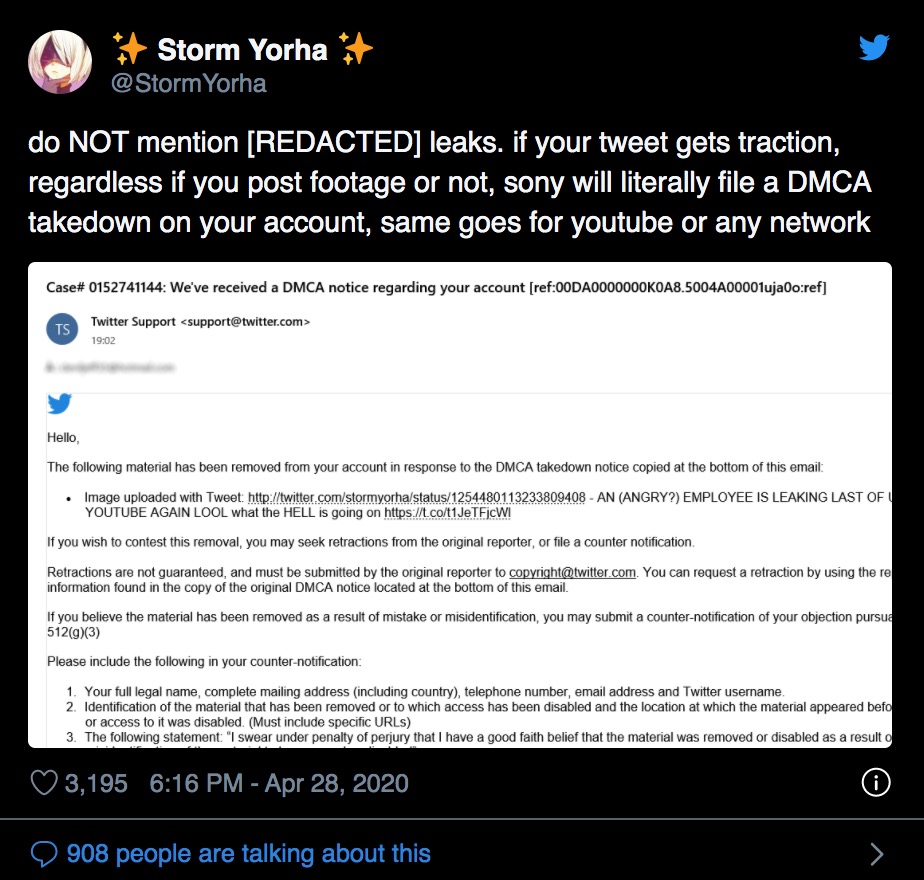 Storm Yorha also posted a screenshot of the DMCA notice against their account filed by Sony.
The notice explains that the media uploaded with a tweet that said, "An (Angry?) Employee Is Leaking Last of Us 2 On YouTube Again LOOL what the HELL is going on" had been removed in response to a DMCA request. The text of the tweet was left up, however – and the user, as ever, advised of their right to counter the claim.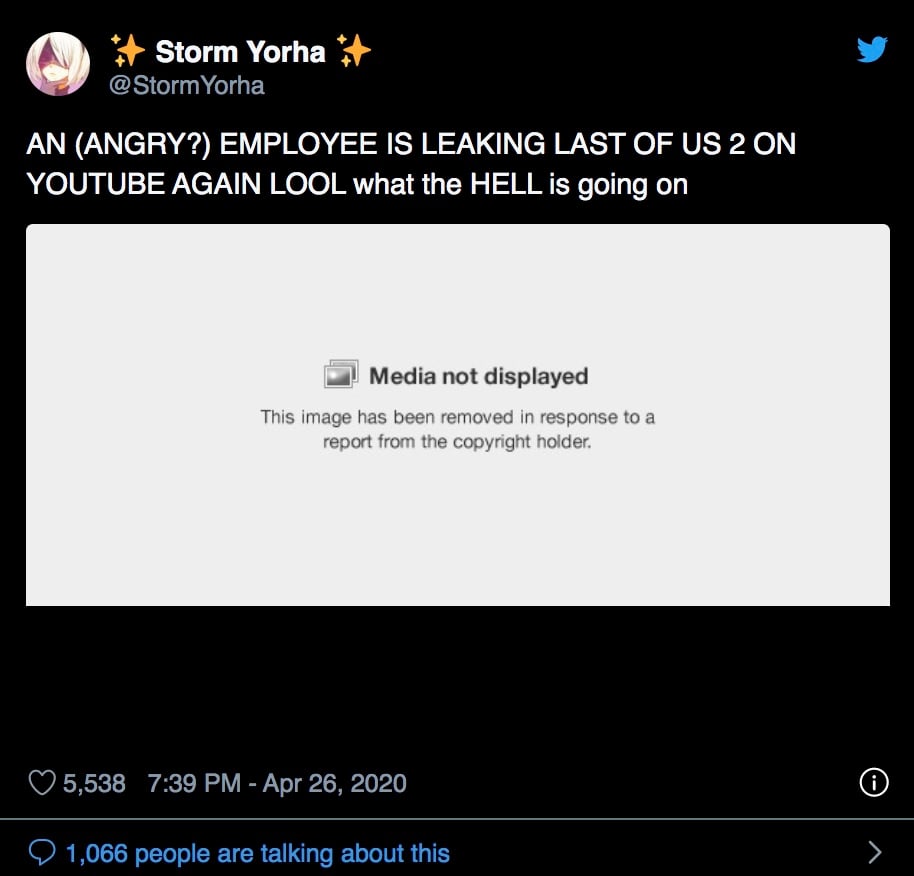 Over on YouTube, though, the consequences are much direr, as copyright strikes can threaten a creator's ability to upload content and can even eventually result in the channel being shut down. Sony's actions are putting creators' livelihoods at risk.
Many are seeing this not just as a way to control the leaks, but to also dampen some of the backlash over what is contained within the leaks, and the disappointing direction the game decided to take.
One thing is clear here – gaming industry giants are not making any new friends among the gaming community – and neither are giant social networks, with their often warped sense of how a sustainable and equitable copyright system should operate.