Spanish author, Lucía Etxebarria, currently finds herself at the heart of an escalating legal feud over the contentious modern forced speech issue of "misgendering."
The Premio Nadal laureate and women's rights proponent has been targeted for a lawsuit by LGBT activist, Marcos Ventura Armas. Under fire for allegedly misgendering Ventura in social media posts, the case brings the critical discourse on freedom of speech and fears of censorship to the fore.
As reported by Reduxx, For Etxebarria, the controversy can be traced back to a 2020 post on X. The remarks, which have now emerged as the lawsuit's linchpin, saw Etxebarria mired in controversy as she asserted that she "saw a man" when observing photos of Ventura.
Ventura's self-identification as a "non-binary" person had earned a fair degree of attention. Etxebarria's commentary spiraled further into controversy when she questioned her audience's perception of Ventura's gender, highlighting the public aspect of the images and Ventura's public standing.
The weight of the lawsuit against Etxebarria is critically underscored by her further statements on the X platform. These include her remarks wherein she referred to Ventura in decidedly male anatomical terms.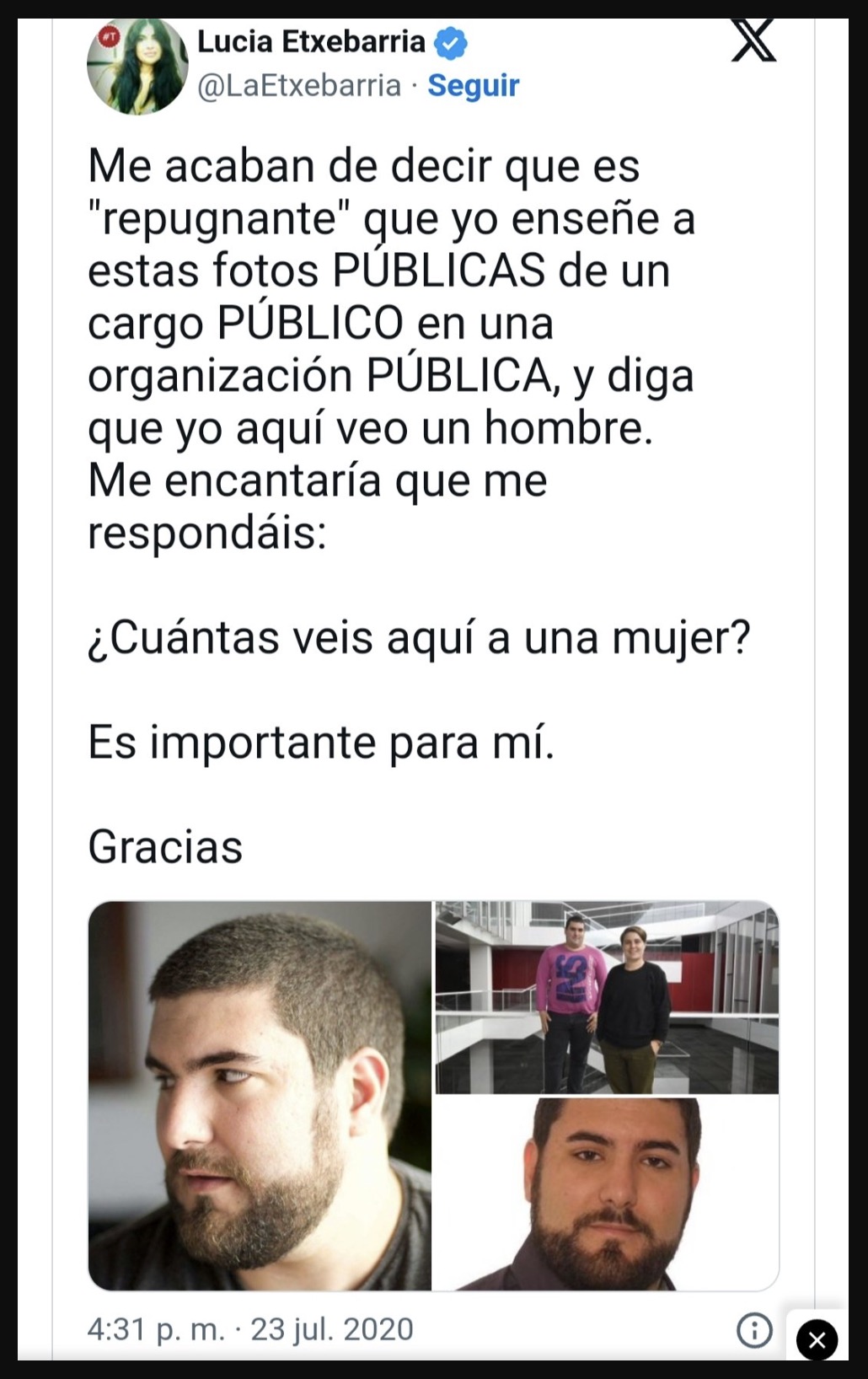 Ventura, a known stalwart of the Spanish Socialist Party (PSOE) and an LGBT activist, has maintained numerous inroads within the party and other organizations for the past decade.
At the crux of Ventura's lawsuit against Etxebarria are multiple accusations of misgendering paired with allegations that she falsely portrayed Ventura as a "trans woman."
Etxebarria now faces a summons to appear in court at Las Palmas de Gran Canaria. In response, Etxebarria successfully launched a crowdfunding campaign to offset soaring legal expenses. The campaign exceeded its goal within a single day, drawing support from various international donors, thereby highlighting the wide-ranging sentiments on free speech rights and controversies around censorship.