The co-founder of music technology company Spitfire Audio will "take a break" after tweeting in support of Harry Potter author J.K Rowling and Irish comedy writer Graham Lineham.
Spitfire Audio makes virtual instrument libraries for music production.
The company has issued an apology after cofounder Christian Henson's tweet caused a vocal online outrage horde for his tweet that read, "As a parent I can no longer keep my mouth shut about this. I'm in full support of glinner & @ik_rowling. Please look into this. If you have young children it's in the post if you have autistic children it's probably already on your doormat."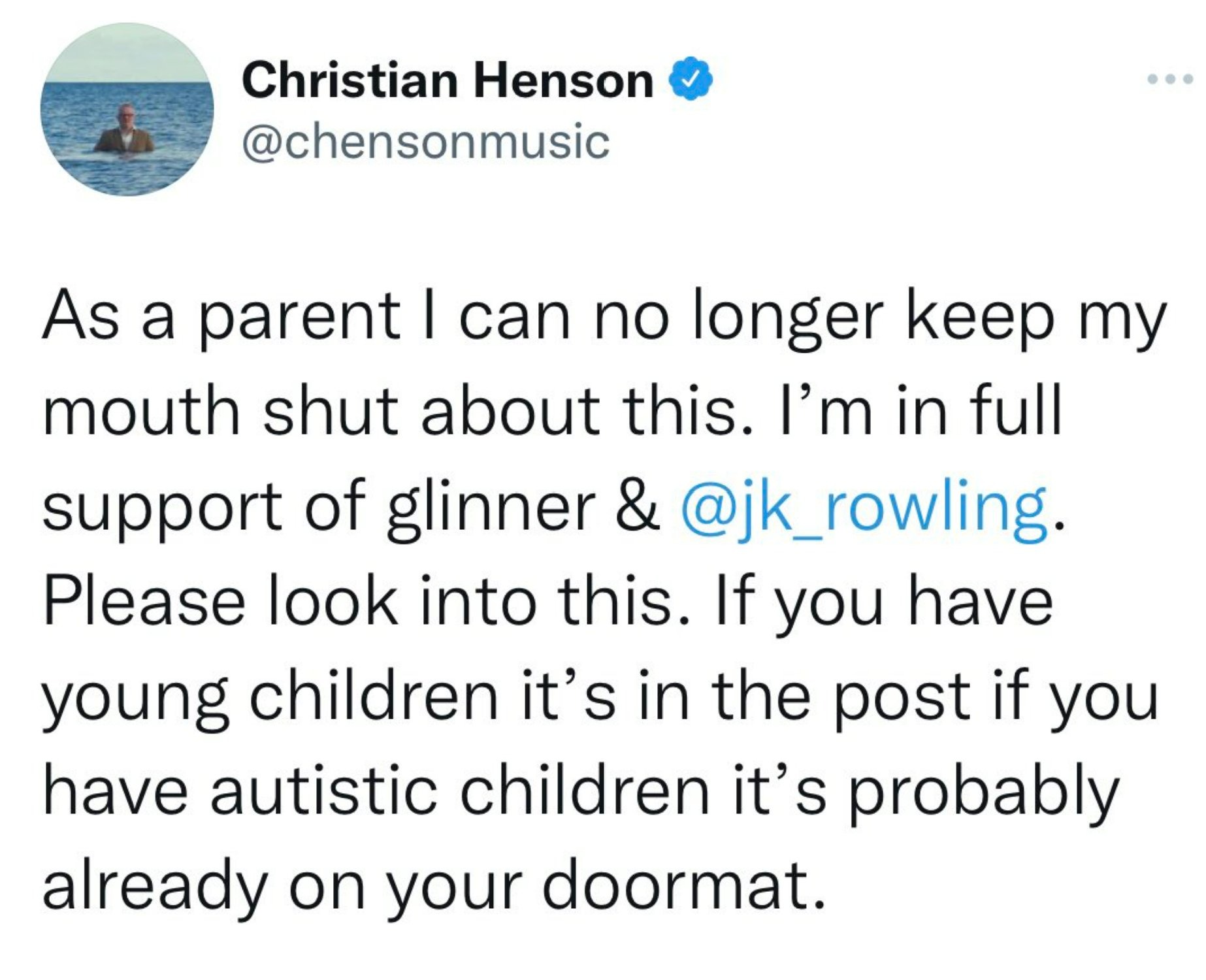 The tweet was seemingly referring to the controversial Tavistock Clinic, a North London clinic that provided transgender surgeries for minors and is now set to close after an investigation found largescale legal action from the parents of children who were given puberty blockers.
Henson's tweet also included a link to a YouTube video on Linehan's channel titled, "Stewart Lee should hand in his comedy card." The clip showed Lineham criticizing Lee, a British comedian over his new show, Snowflake.
There was a swift online backlash to Henson's tweet, including a cancel mob who were calling for a boycott of Spitfire Audio.
The company's CEO, Will Evans, tried to abate the outrage with an apology.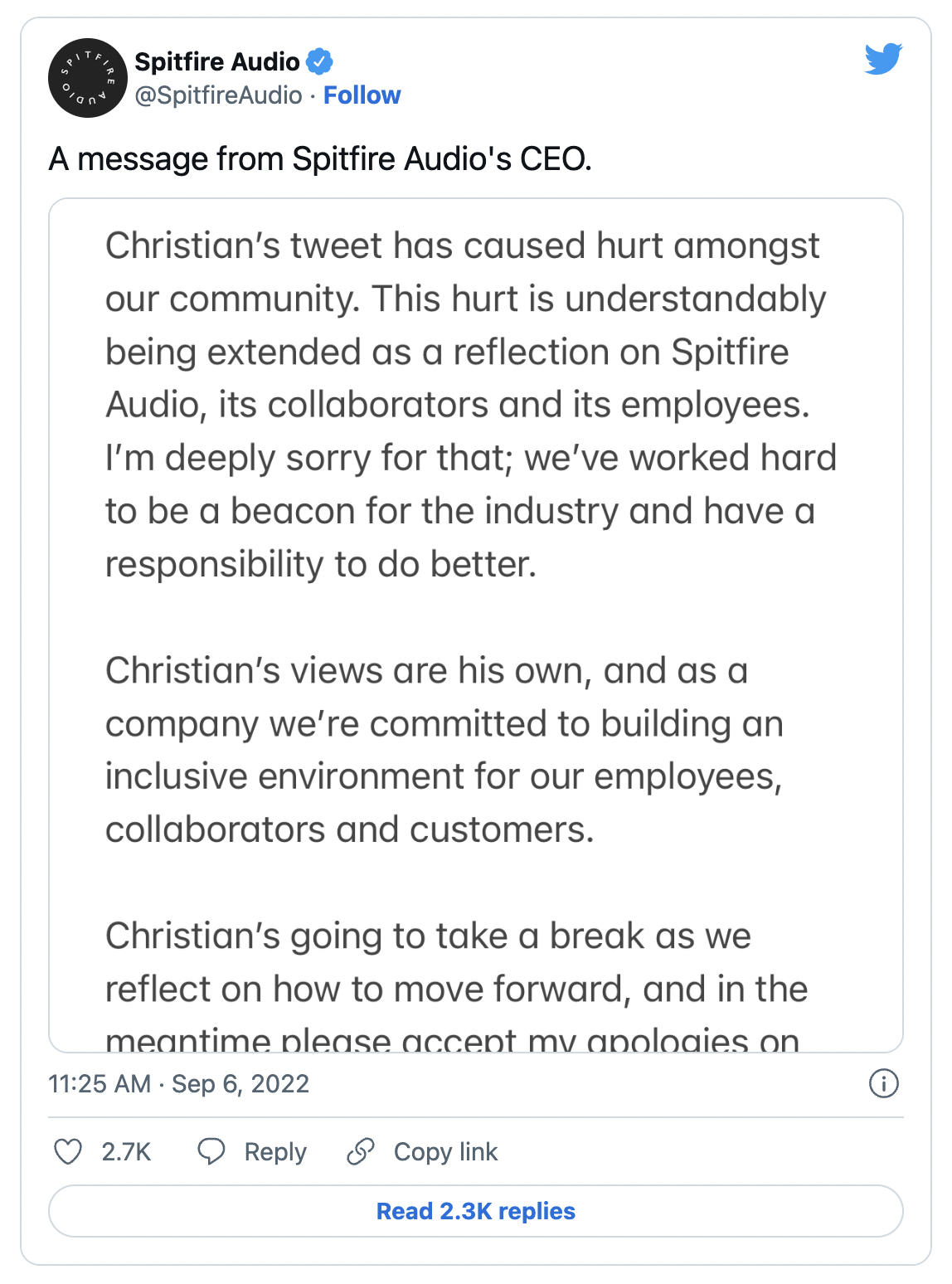 "Christian's tweet has caused hurt among our community," he wrote. "This hurt is understandably being extended as a reflection on Spitfire Audio, its collaborators and its employees. I'm deeply sorry for that; we've worked hard to be a beacon for the industry and have a responsibility to do better.
He added: "Christian's going to take a break as we reflect on how to move forward, and in the meantime, please accept my apologies on behalf of Spitfire Audio."