Sri Lanka has banned social media in the wake of religious tension, for the third time in just a few weeks.
This week, Sri Lanka decided to temporarily ban social networks – including Snapchat, Viber, Whatsapp, IMO, Facebook, Instagram, and YouTube – after a Facebook post sparked violence on mosques and the Muslim community across several towns in the country. This is the third in a series of bans happening over just a couple of week's time.
Dialog Axiata, Sri Lanka's largest mobile carrier, confirmed on their website that it had blocked websites and apps in accordance with the restriction orders issued by Sri Lanka's telecommunications regulator.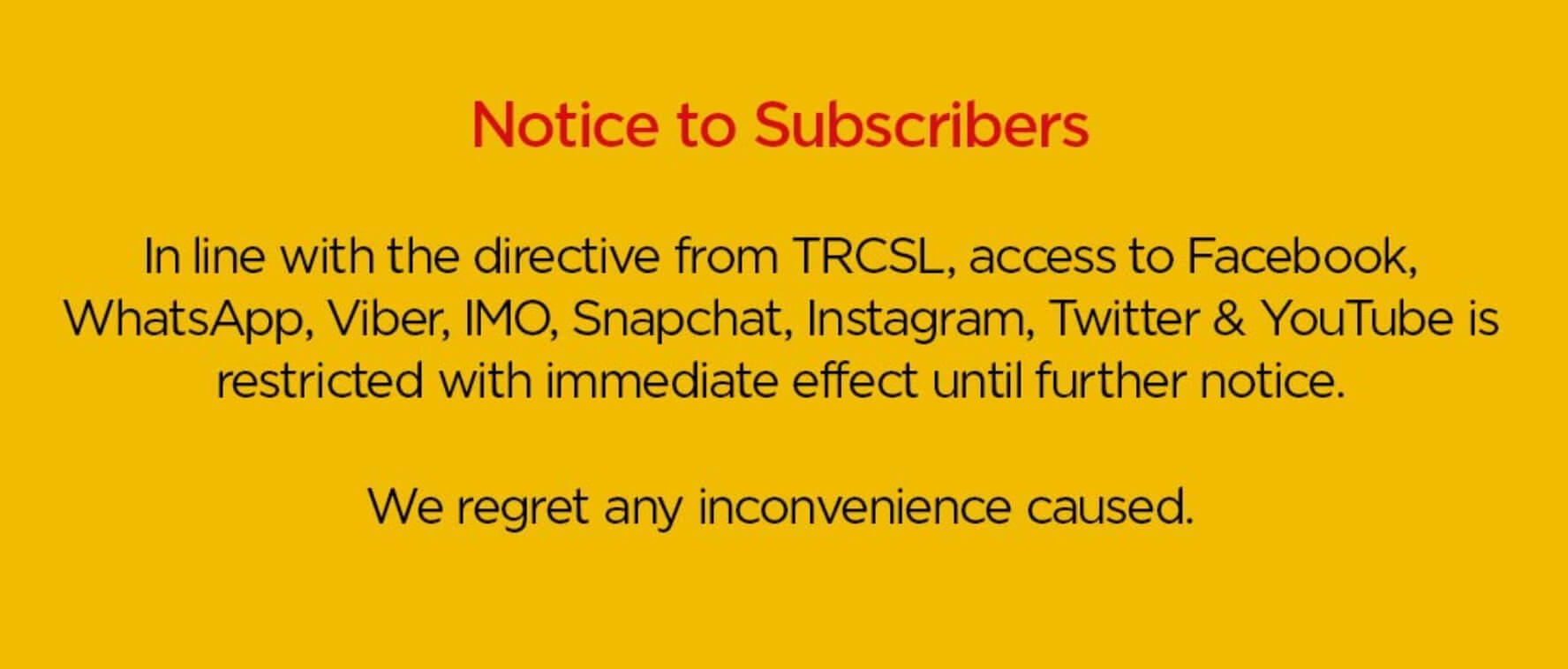 Sri Lanka blocked social media for 10 days on April 21, after the Easter bombings and then again on May the 5th, after the ethnic tensions in the city of Negombo.
According to Sri Lanka's government, social media blocks are a measure necessary to maintain peace: "Social media blocked again as a temporary measure to maintain peace in the country," said the director general of Sri Lanka's government information department Nalaka Kaluwewa to Reuters.
Reuter reports that Sunday's violent episodes sparked after a man posted: "1 day u will cry" on Facebook. It was interpreted as a threat. As a result, two parked motorbikes were burned, a mosque was repeatedly attacked, a copy of the Qur'an was dragged on the ground in disrespect and stones were thrown at Muslim owned shops and properties.
BuzzFeed News asked Facebook to comment. A spokesperson from the company issued the following statement:
"People rely on our services to communicate with their loved ones and offer help to those in need, and we remain committed to helping our community connect safely during difficult times. There is no place for hate, violent or extremist content on our services, and we are taking all steps to remove content that is violating our policies. This includes working with partners in the region to help identify misinformation that has the potential to contribute to imminent violence, identifying content which violates our policies, and ensuring language support for content review."
Companies like Facebook and other social networks that grew very fast over the last ten years are undergoing heavy scrutiny nowadays. Accused of sparking riots and violence for not being able to efficiently police the billions of messages exchanged every day, social networks are being pressured by governments to apply strict surveillance on what type of messages are posted.
Whilst some praise countries like Sri Lanka for shutting down social media after the riots, others see the bans as an attempt to freedom of speech – a form of censorship – that cripples society by restricting communication services on which most of the citizens depend on, sometimes even to communicate with friends and families in moments of emergency.