All members of the staff of the Stanford University student newspaper, The Stanford Daily, will have to undergo "anti-bias training" because of a tweet posted on one of its accounts that was seen by some as racist.
The tweet was posted in the context of a heated student government race that involved two black students and compared the election and the conflict between the candidates to the movie "Godzilla vs. Kong."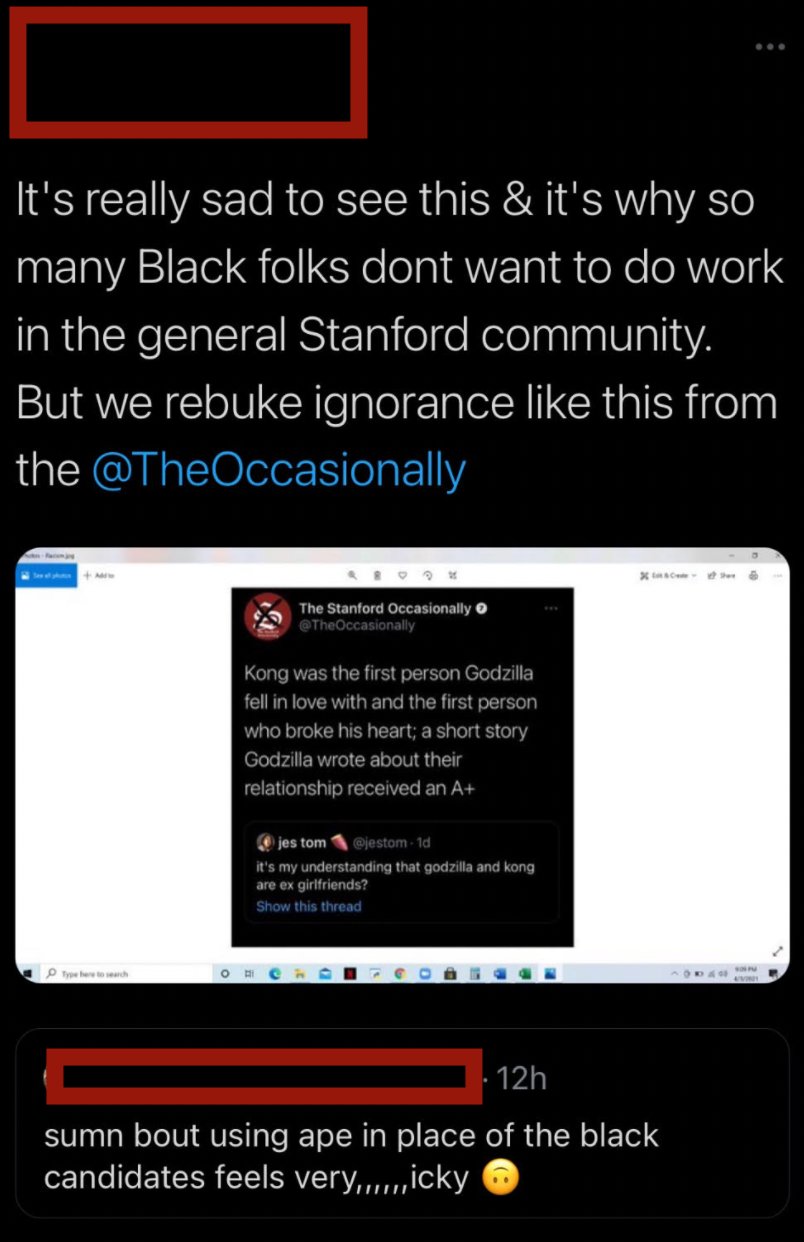 Although the tweet was published on the account of the paper's humor section, The Occasionally, it transpired from the apology offered by editor-in-chief Erin Woo that the tweet was not posted by its writers or its editor.
Nevertheless, the Twitter account has now been suspended as part of the measures the paper is taking to address the situation, and the entire staff will be subjected to anti-bias training, regardless of the fact they were not involved in the incident.
When quizzed about this decision, Woo declined to comment.
The Stanford University College Republicans had something to say about what happened, noting that last year, the Stanford Daily refused to print an op-ed criticizing the Black Lives Matter movement, justifying the decision by saying it expressed "anti-blackness" – only to be posting tweets comparing a black student to "a gorilla."

Meanwhile, in her letter of apology, Woo said that she was taking full responsibility for what had happened, and apologized for what she said was racist imagery in the controversial tweet, describing King Kong as having anti-black history and representing "a hypersexualized caricature of Black men."
Woo also apologized for the initial reaction when complaints started arriving from black students, as "hasty and insensitive" and explained that after consulting with the two students to whom the tweet referred about how to proceed, it was decided to post a public apology on the Twitter account, organize anti-bias training, and also come up with "clearer humor and social media policies."
Until those are drafted, the Twitter account will remain suspended by the paper, Woo said. She also thanked the university's black community for holding them accountable and invited more suggestions from them on how to behave in the future.