Thousands of pieces of merchandise containing "Stop the Steal," a slogan that is used by those who believe Democrats stole the election, have been pulled from Amazon.
T-shirts, stickers, masks, hats, and other products containing this slogan that were recently available to purchase on Amazon are now gone. Many of these products are still visible in searches for "stop the steal amazon.com" but attempting to open any of these results now returns a "Sorry we couldn't find that page" message.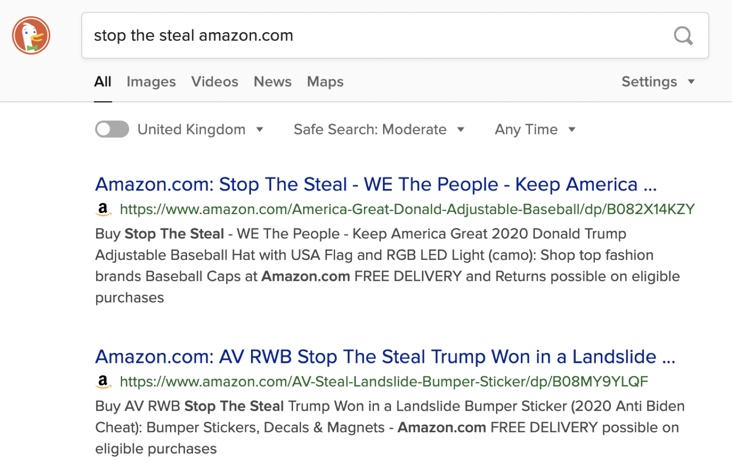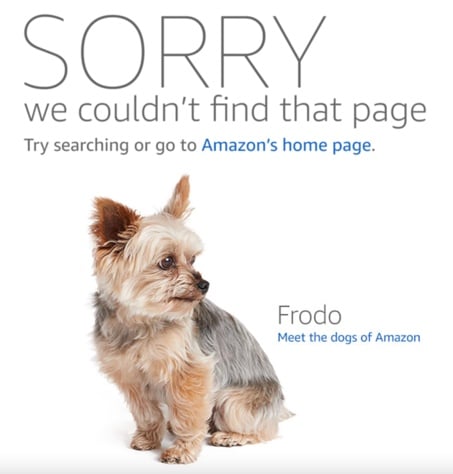 However, archived versions of the Google cache for these product pages show that they were available to purchase as recently as January 12.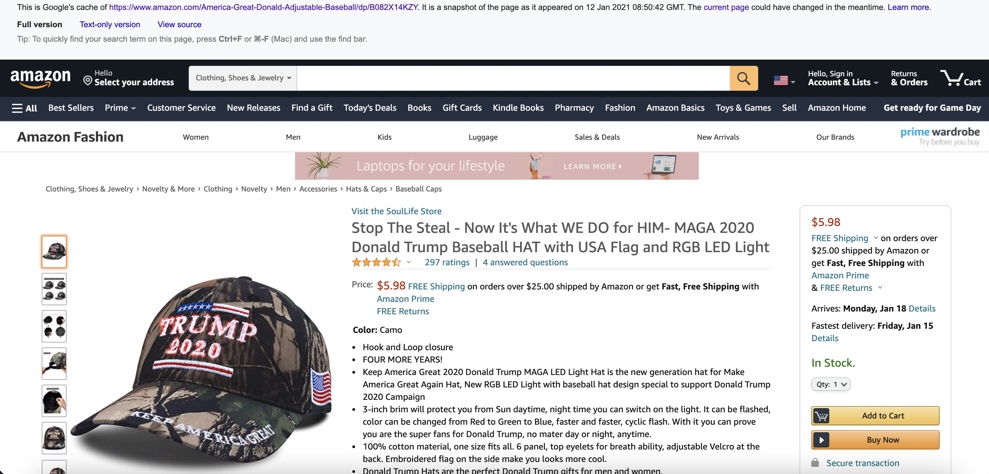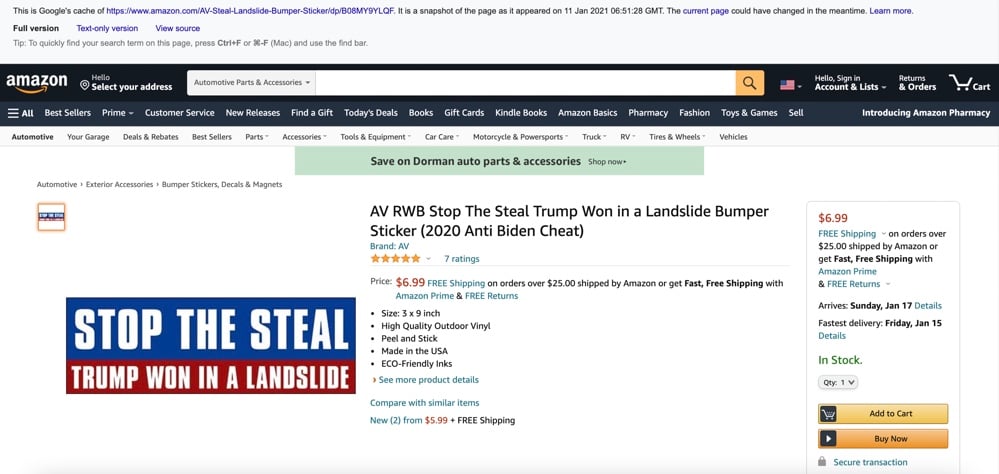 Amazon's search results for Stop the Steal merchandise for some categories are now returning generic results that omit the phrase. For example, searches for "stop the steal hat" and "stop the steal flag" return results for hats, flags, flagpoles, and wall mounts that have nothing to do with the phrase.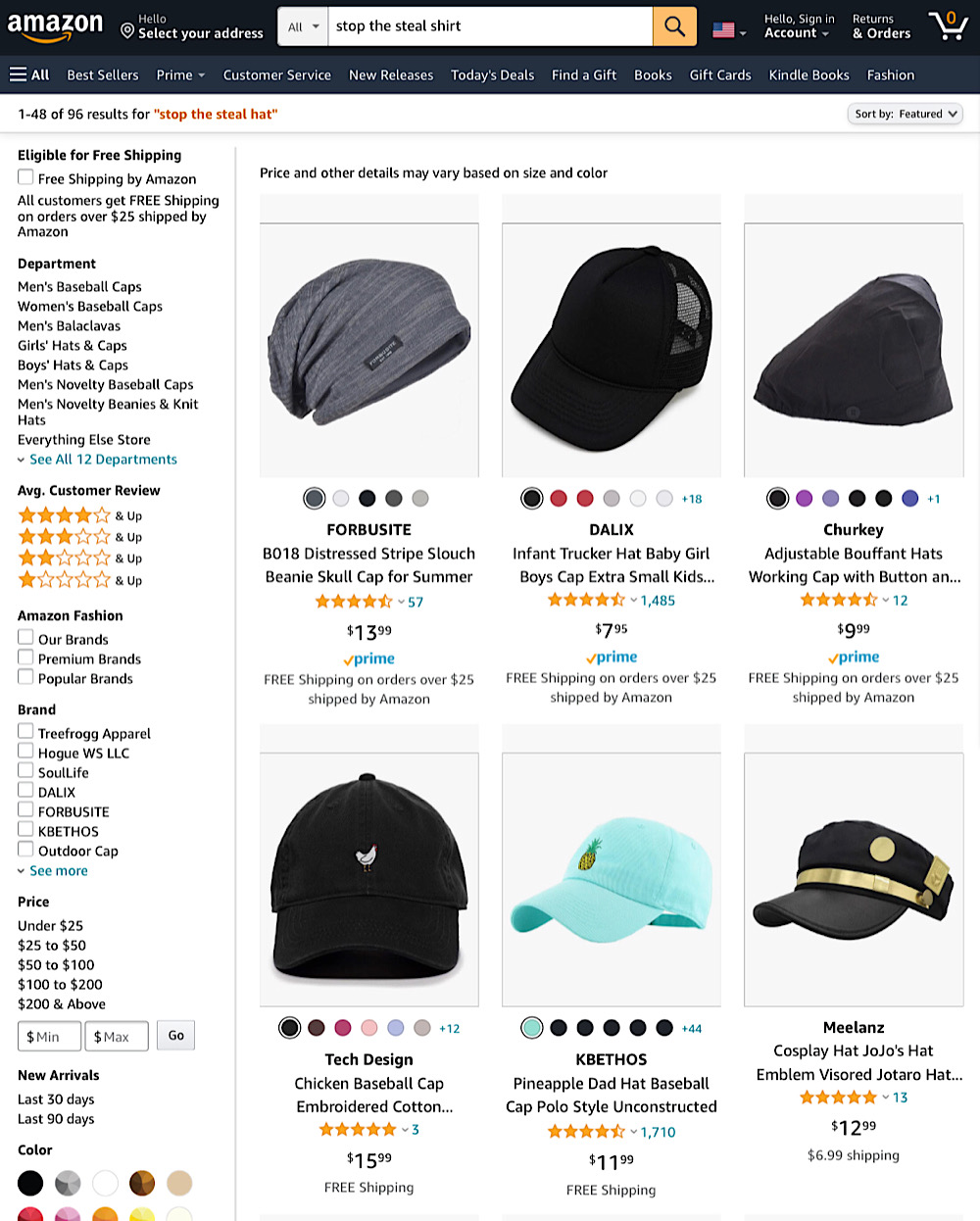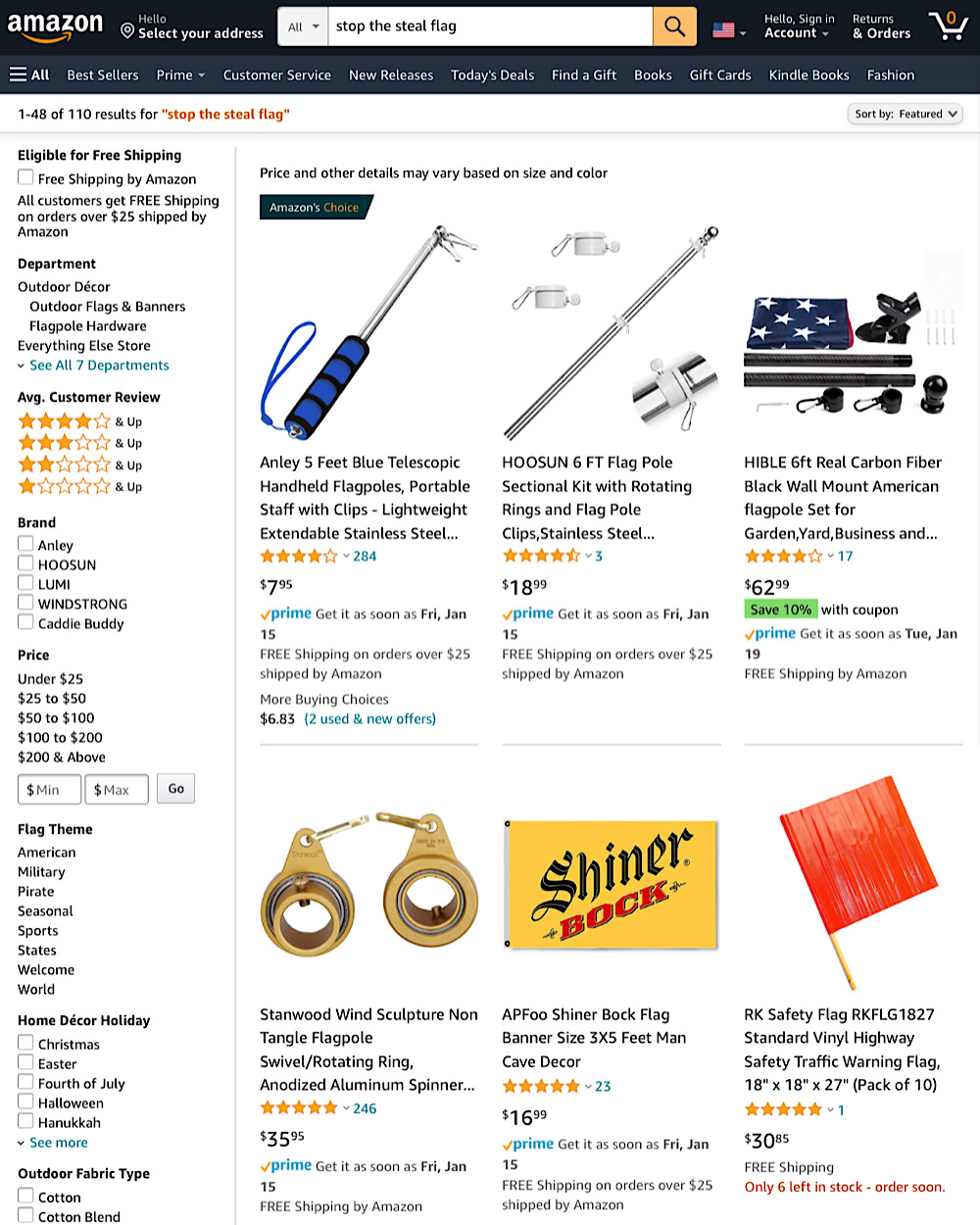 An Amazon spokesperson declined to comment and referred us to the Amazon Seller Central "Offensive and Controversial Materials" policy.
The removal of these products follows Amazon banning QAnon merchandise earlier this week. QAnon supporters are often pro-Trump so these two developments mean that two major categories of merchandise that are popular with supporters of the President have now mostly disappeared from the largest online retailer in the US.
These developments also come during the same week that Amazon booted free speech social network Parler from its web hosting services – a move that resulted in Parler going offline.
Since the storming of the US Capitol last Wednesday, several other online merchants have also taken down pro-Trump merchandise including Shopify which deleted the President's merch stores.
The phrase Stop the Steal is also being increasingly censored by Big Tech platforms, regardless of the context with which it is used with, Facebook banning all posts containing the phrase earlier this week.
The recent censorship of Stop the Steal follows creeping censorship of the phrase in previous months. Facebook removed one of the most popular Stop the Steal groups from its platform in November and Etsy banned a listing for Stop the Steal beanies under its "harmful misinformation" rules.