A study published in the peer-reviewed journal Nature Communications that said careers of female scientists who have had female mentors suffer as a result, came under fire on Twitter from those outraged by its findings.
About a month ago, the journal directly reacted to this pressure by saying it would "investigate" as a matter of priority the paper authored by researchers from the New York University in Abu Dhabi, and the result now is that it has been retracted by its authors.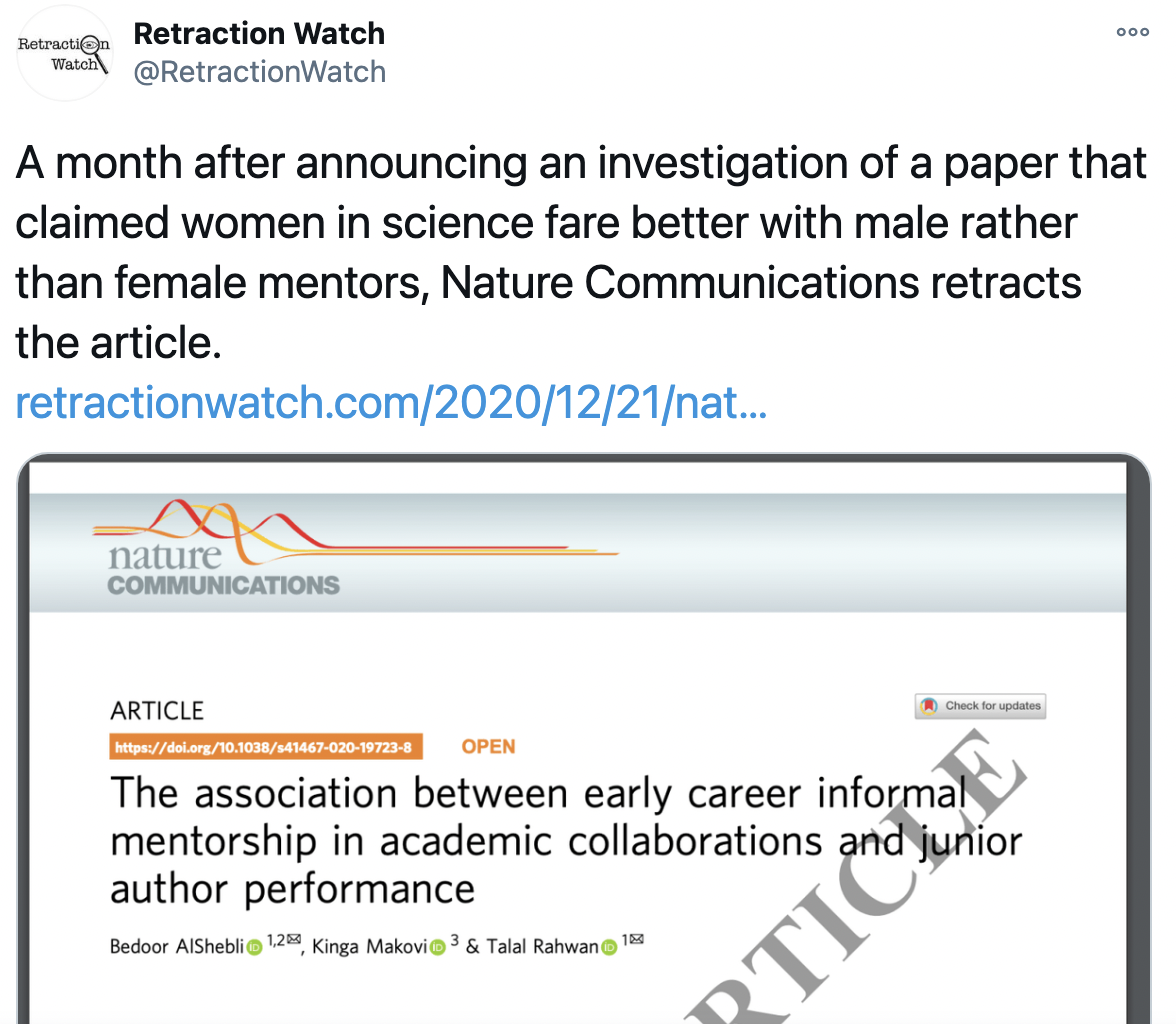 Previously, the study was criticized as controversial enough that it should have never seen the light of day, as the journal was reprimanded for a "complete debacle," urged to retract it, and make sure something of the kind never happens again, as a biologist put it on Twitter.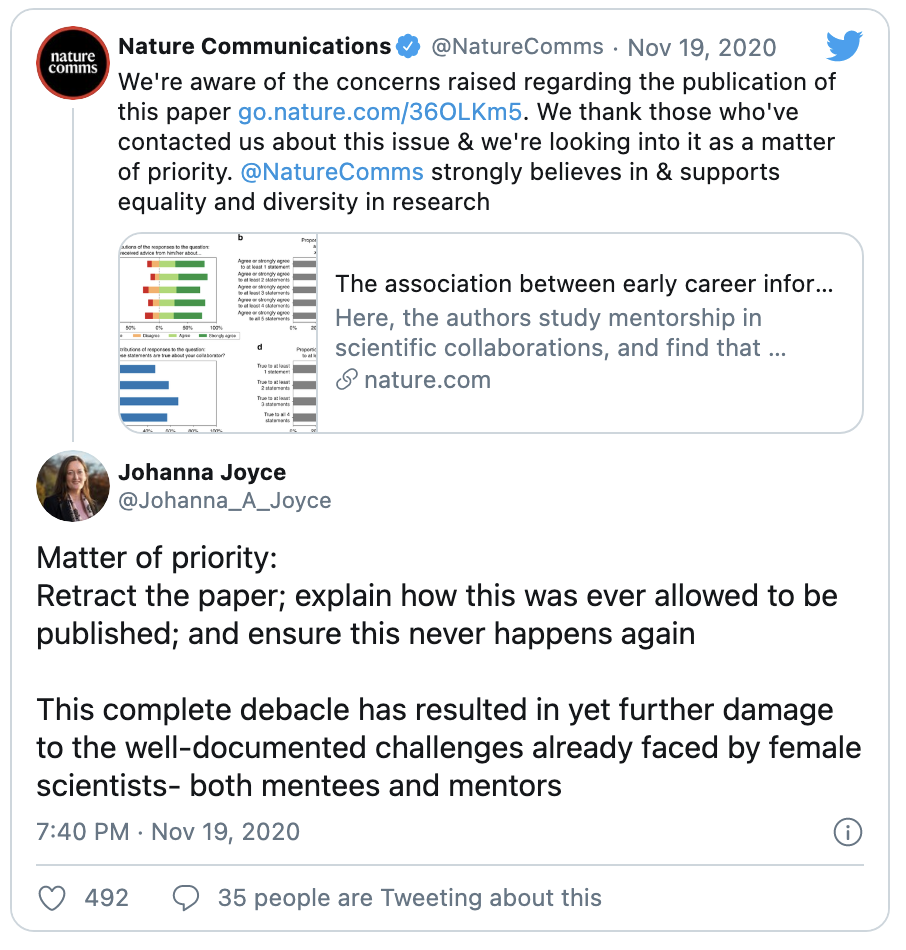 The study's content and method seemed to be of less interest than the perceived consequence it might have as "hostile" to mentees and mentors and their careers in science.
The paper itself was based on 200 million other scientific works containing records of millions of mentor-mentee pairs, and made conclusions about the usefulness of these based on future co-authorships and citations.
It was one of the study's findings, saying that "current diversity policies promoting female-female mentorships, as well-intended as they may be, could hinder the careers of women" which caused the uproar.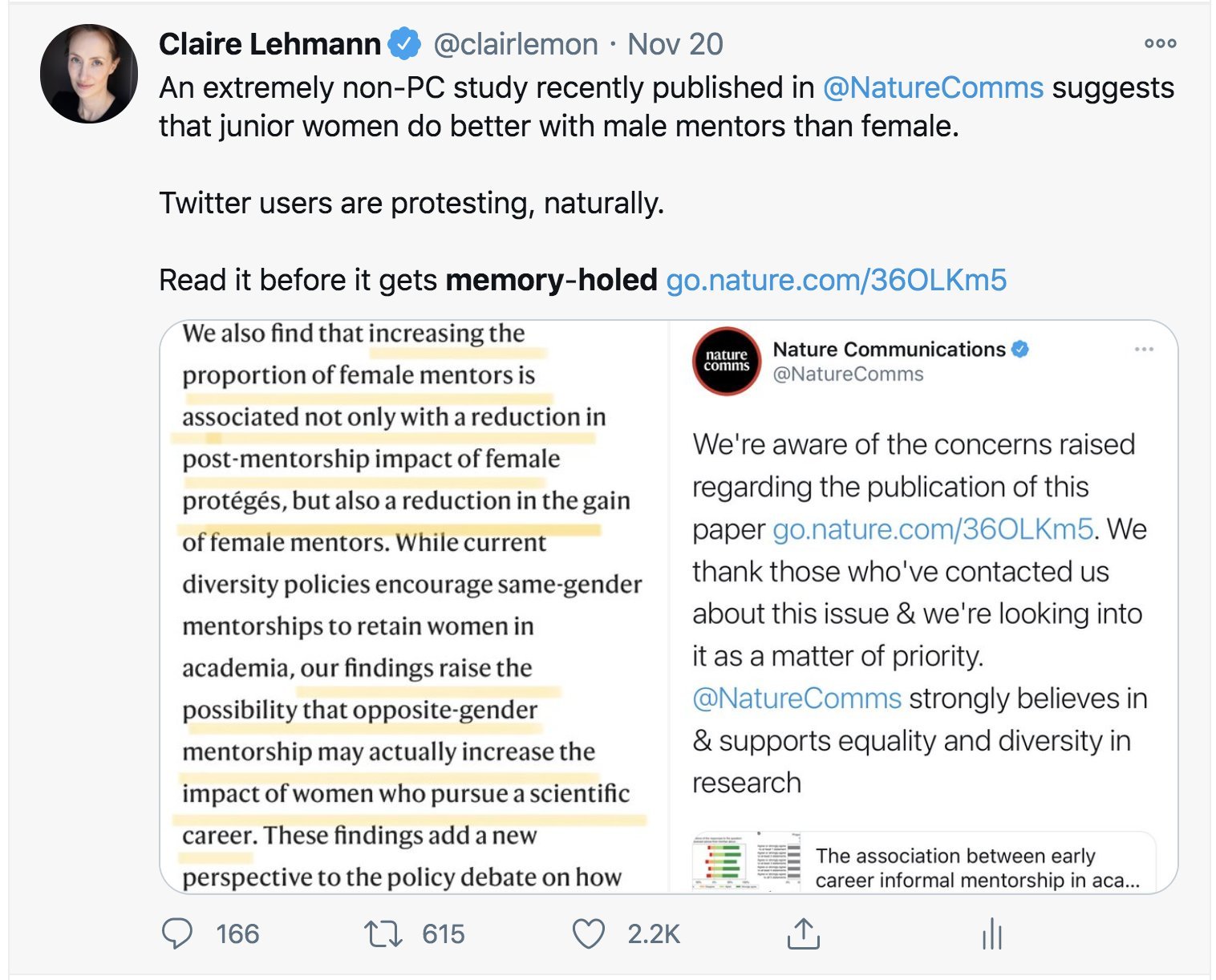 The authors said that they accepted some of the criticism of their method, such as inclusion of co-authorship as a way to gauge success of mentorships. As for the journal, it insisted that the reason why the paper has been trashed was not because its findings caused emotional distress as some found it "distasteful" – as that could hardly justify removing the study – but that on second look and after a priority investigation, prompted by expressions of "discomfort" on Twitter, they discovered "serious issues in the methods."
Reports don't mention Nature Communications going into the details of what these were, past repeating the concern about the validity of co-authorship as a measure.
Further addressing the problem of "this type of paper," the journal's editors said that they now have internal guidelines in place helping authors navigate the minefield, and reveal that the hope is that future peer-review will also consider something defined as "potential harm."