Over the last couple of weeks, the controversy surrounding reaction YouTuber Suzy Lu has erupted with several videos criticizing her past actions being removed by YouTube after being flagged.
Many in the YouTube community also criticized Suzy Lu for a series of tweets she posted after the videos were taken down, where she wrote YouTube would be "making changes" that target what she deems to be "hate channels," that "this is just the beginning," and that her critics should blame their content and "take accountability."
On April 10, YouTube itself became part of the ongoing controversy by rejecting a takedown appeal from YouTube commentator John Swan on his video that did a deep dive into Suzy Lu's past controversies.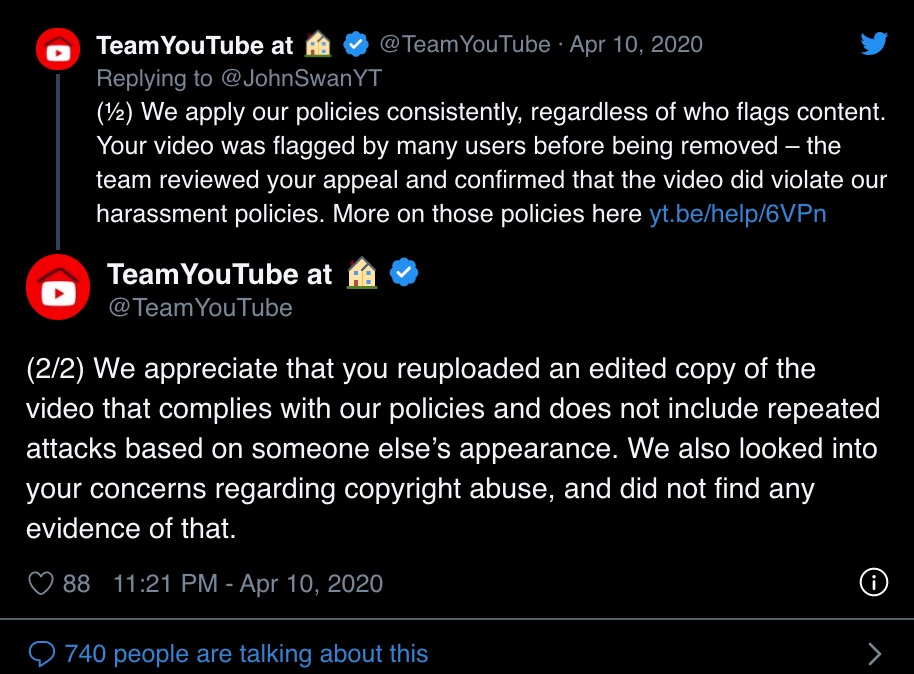 YouTube's response was heavily criticized and YouTube commentator Nicholas DeOrio also pointed out that in an unusual move, YouTube had responded to John Swan without being tagged in the original tweet.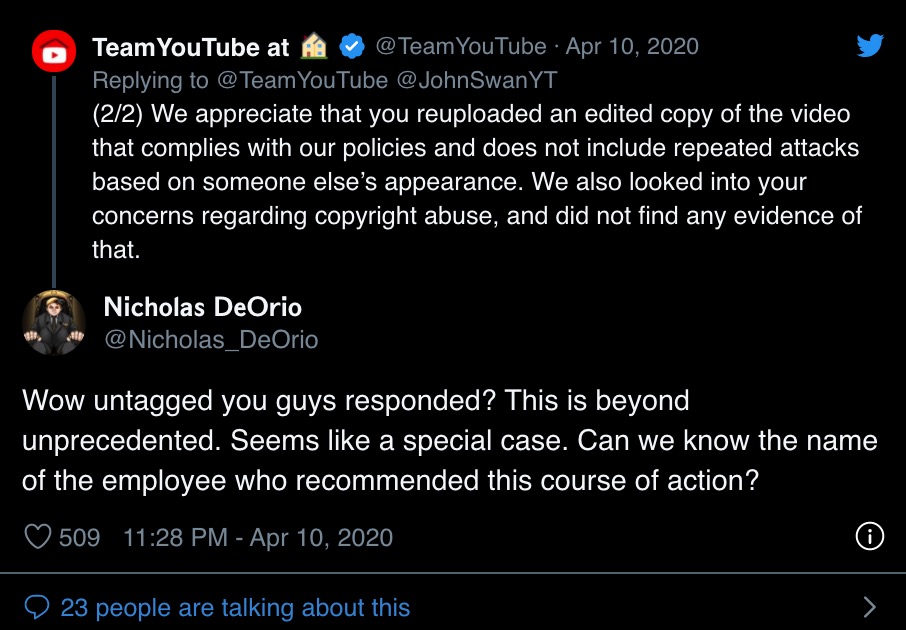 And now, several YouTubers are reporting that their videos criticizing Suzy Lu are being hit with privacy complaints and closed captioning complaints.
It's unclear who's filing these complaints although YouTube's rules around privacy complaints state that first-party claims are generally required, with a small list of exceptions.
Additionally, all the privacy complaints appear to be bogus and have been made on videos featuring publicly available YouTube and Instagram posts.
Nicholas DeOrio has received two privacy complaints [1] [2] on his video criticizing Suzy Lu.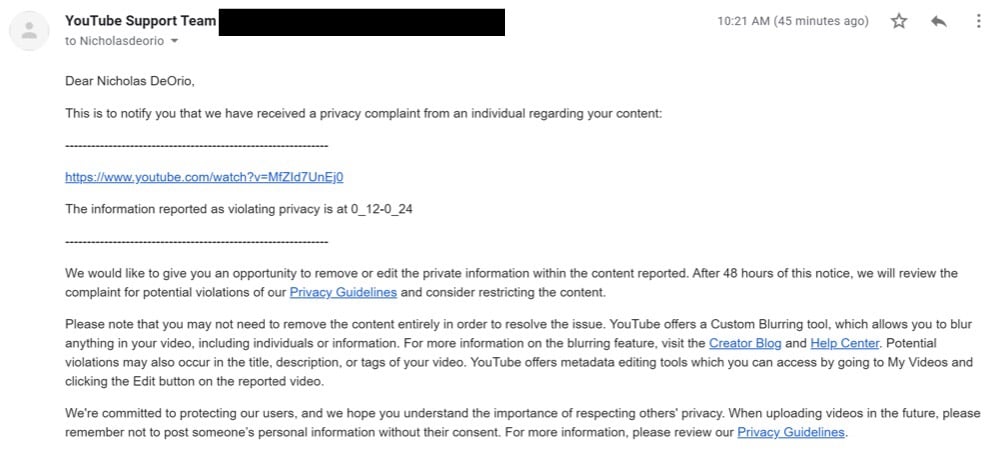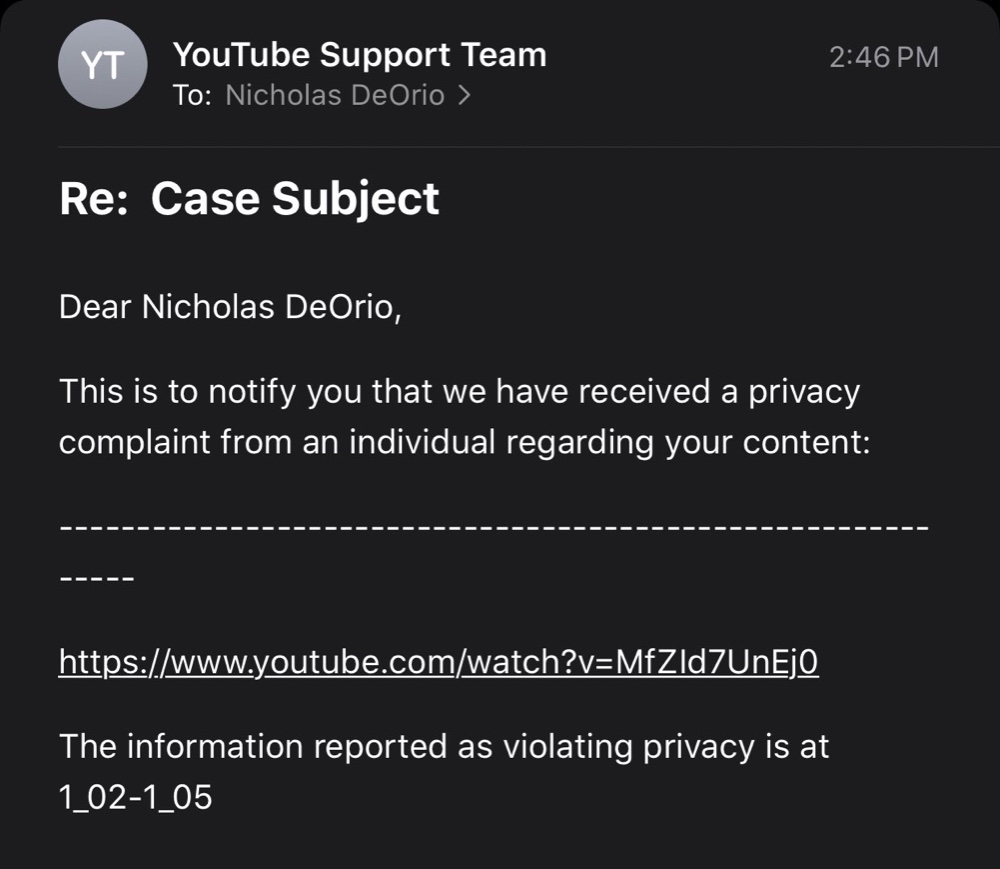 The first privacy complaint is for a section of the video where he shows a thumbnail from John Swan's public YouTube video that was critical of Suzy Lu.
The second privacy complaint is for a section of the video where he shows a clip from the same John Swan video which contains footage from a public David Hinkle YouTube video about Suzy Lu.
In addition to the privacy complaints, Nicholas DeOrio has also received three closed captioning complaints [1] [2 [3] on this video and two of his other videos about Suzy Lu [1] [2].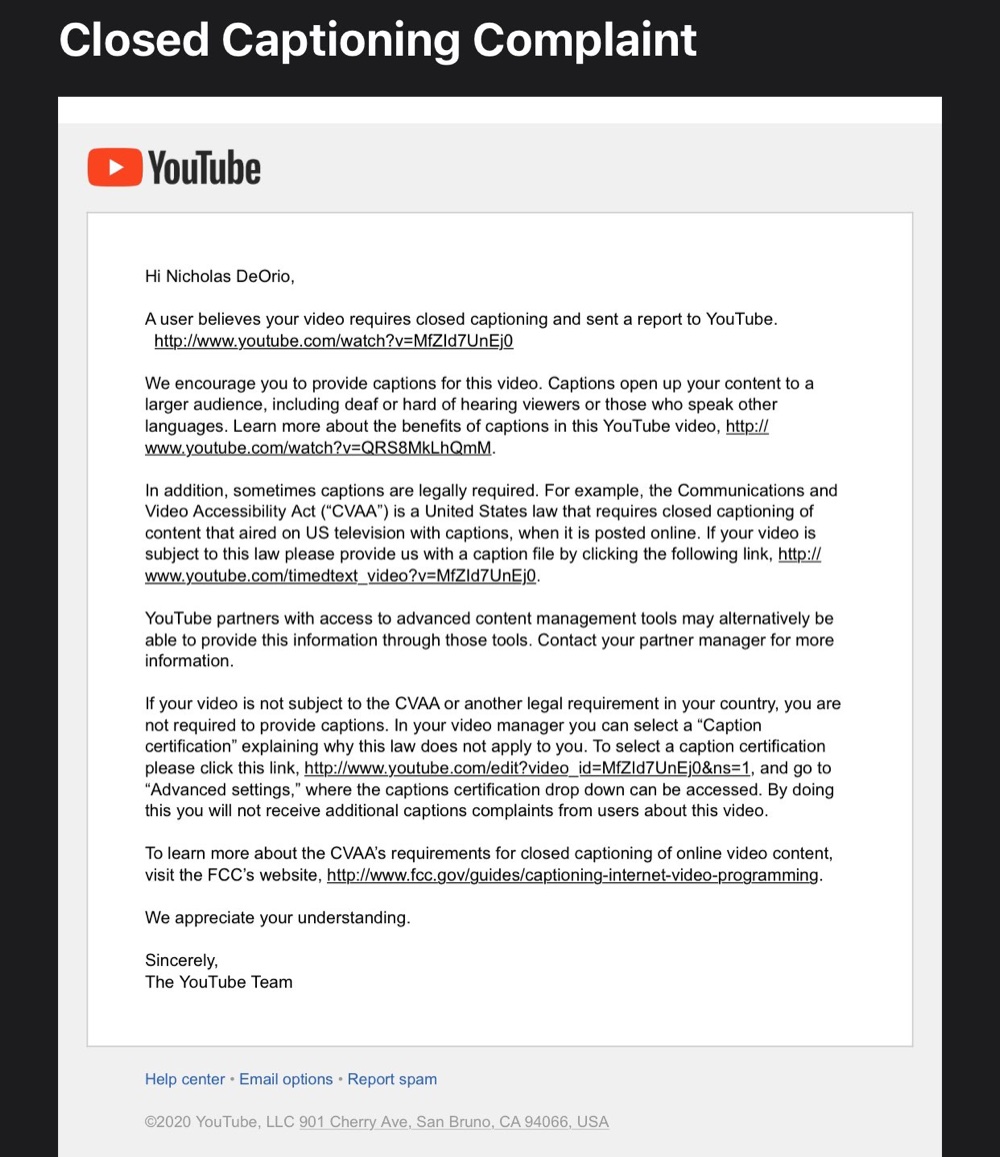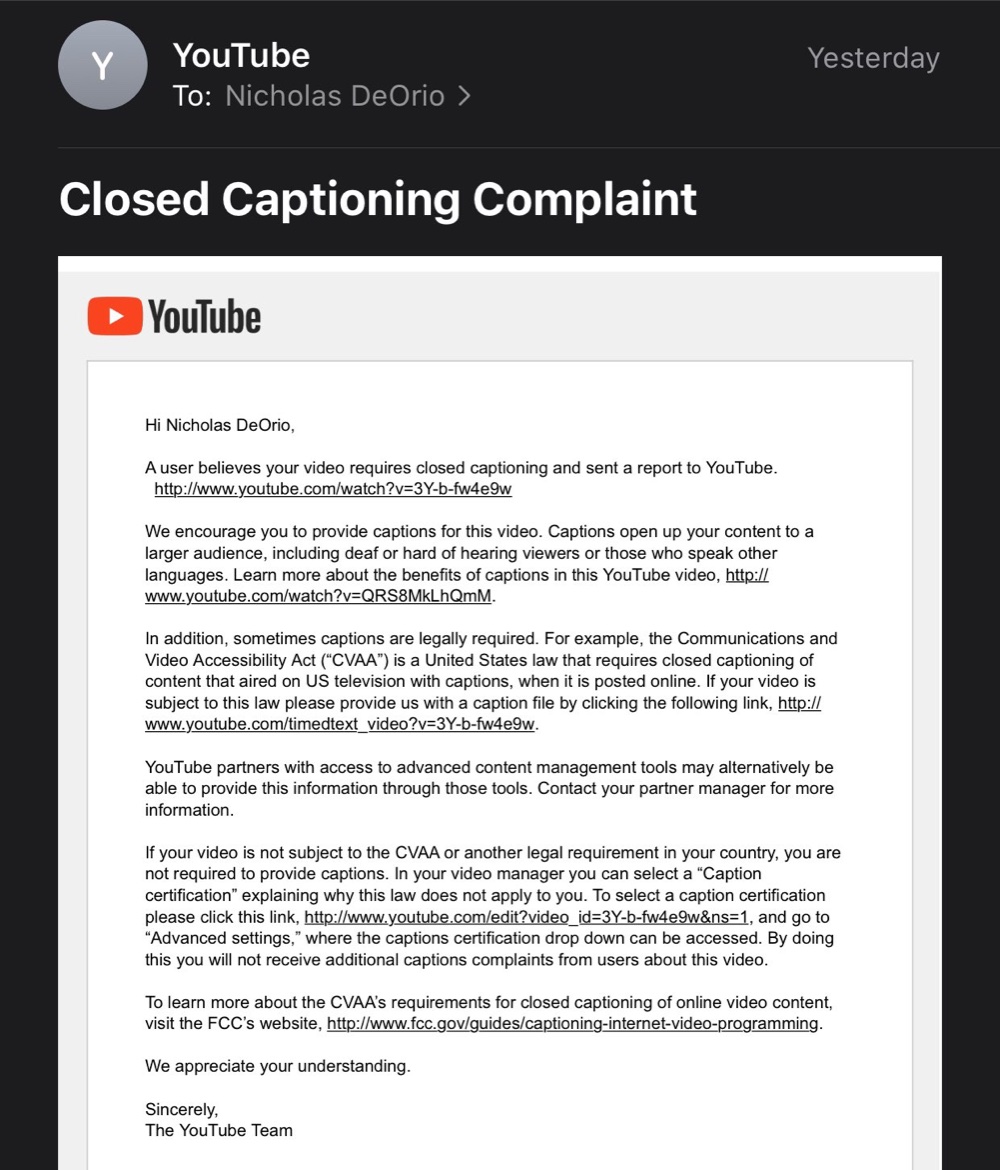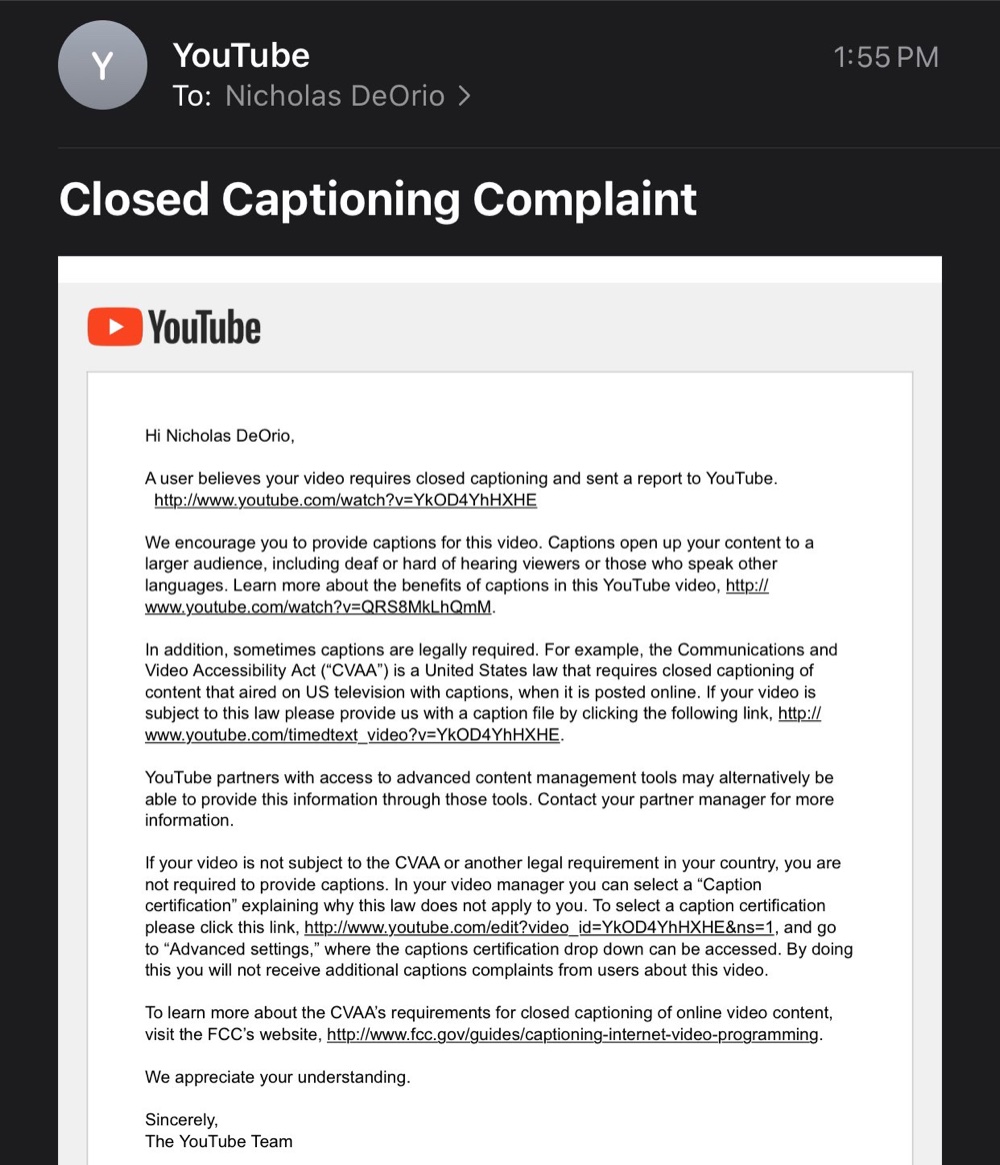 John Swan was also hit with a privacy complaint and a closed captioning complaint on a version of his Suzy Lu video with "heavy censoring" that he had re-uploaded.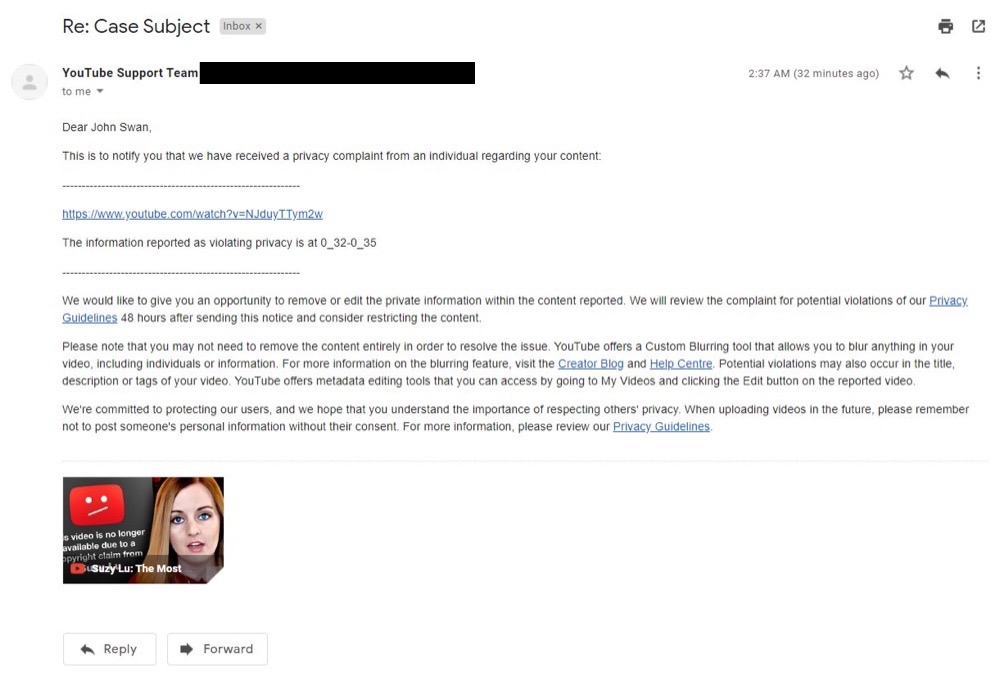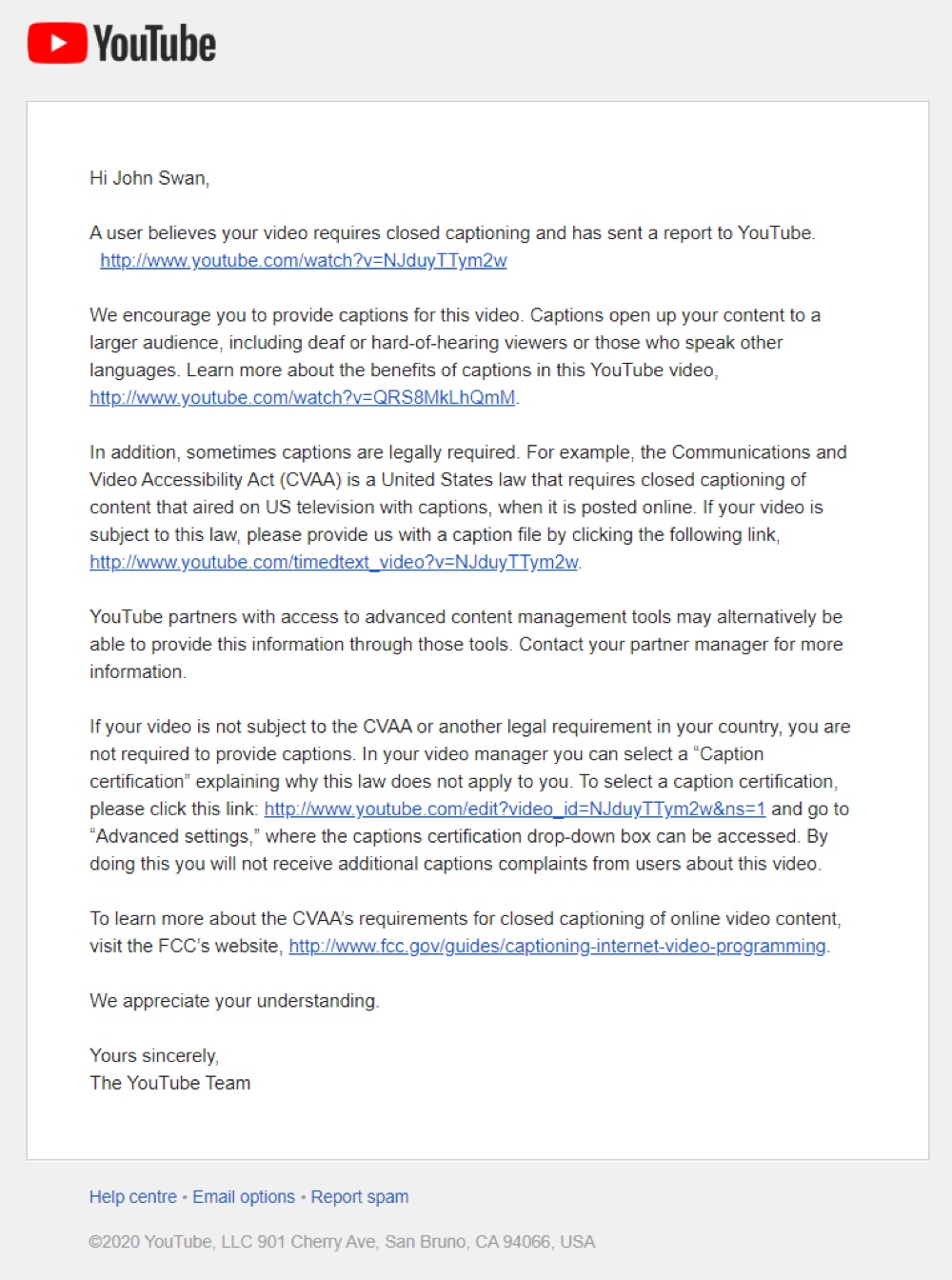 The Tipster News YouTube commentary channel, which was recently hit with a channel strike and had several of its Suzy Lu videos removed, also received a privacy complaint on one of its Suzy Lu video.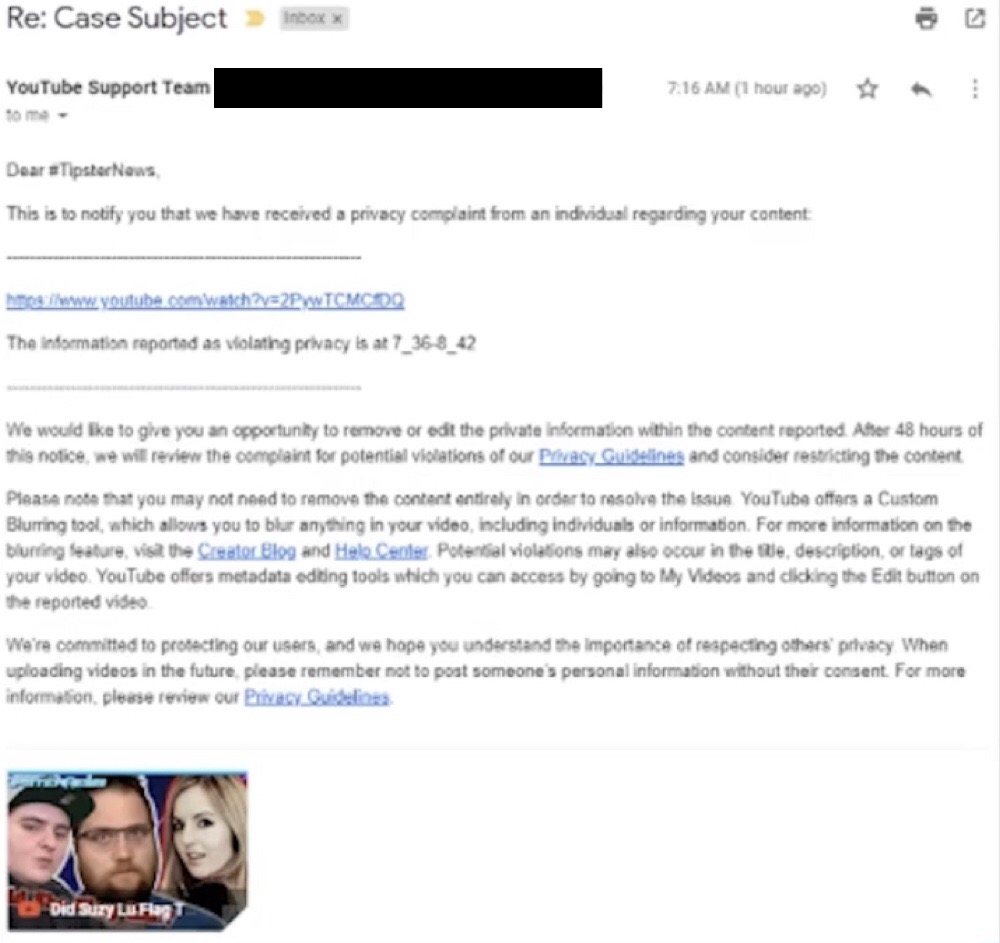 This privacy complaint is for a section of the video where Tipster displays one of Suzy Lu's public Instagram posts and reads the caption.
And TheQuartering YouTube commentary channel said that several of his videos about Suzy Lu have been hit with closed captioning complaints.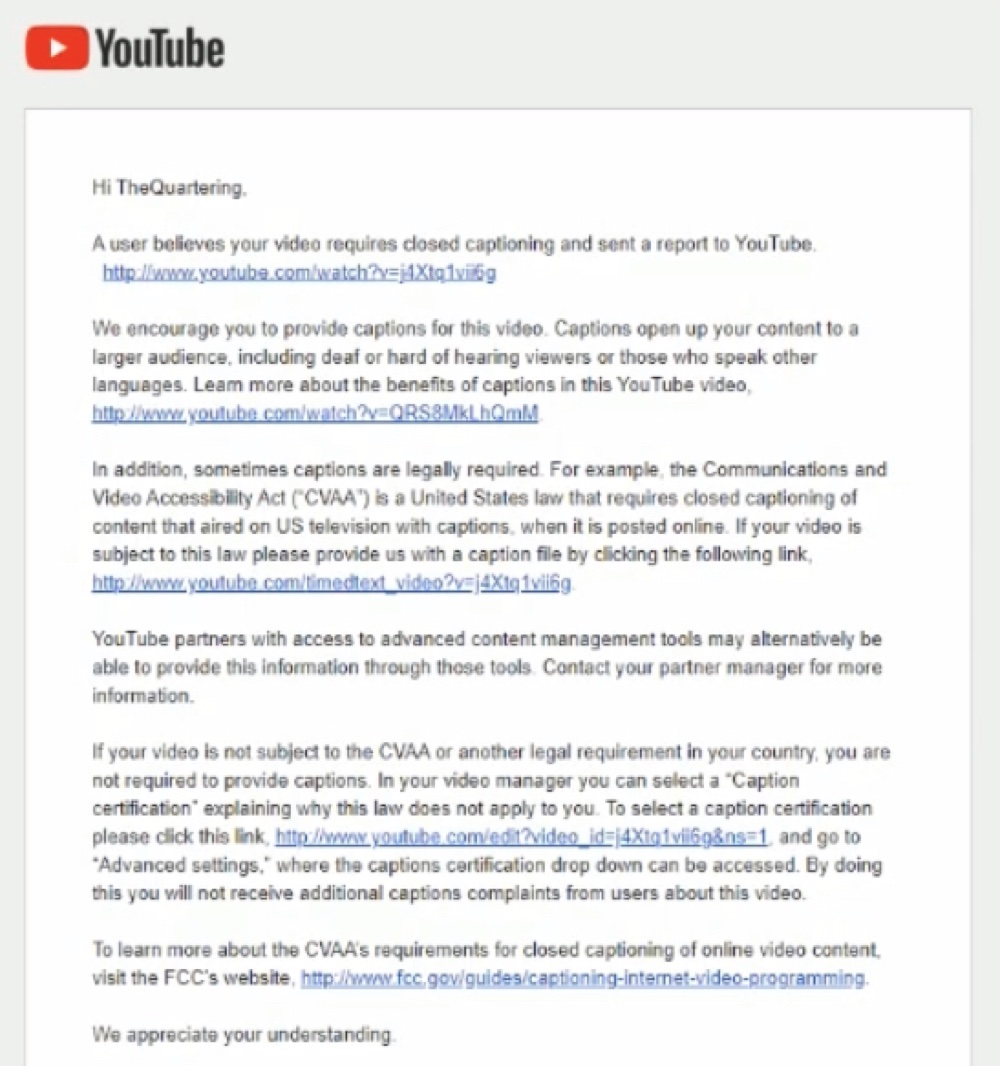 This recent wave of privacy and closed captioning complaints combined with the takedown of several videos that are critical of Suzy Lu has amplified the attention on her past controversies with many YouTubers in the commentary space now discussing these recent events, her flagging history, her previous temporary channel termination for copyright infringement, and her use of copyrighted anime content.