Taylor Swift sold the rights to her music and became a multi-millionaire on the back of it. But now she wants it back – and in the social media age, Swift is signaling to her hundreds of millions of fans on Twitter and Instagram to take action.
Swift isn't not happy with music industry talent manager Scooter Braun and former boss Scott Borchetta as they're allegedly trying to keep her from performing her old hits at an awards show on TV or using them in a Netflix documentary.
As the singer explained, Scooter Braun — who purchased the master recordings of Swift's pre-Lover songs in June — and Scott Borchetta, the founder of Swift's former record label, are forbidding her from performing her old material as part of her Artist of the Decade medley.
Swift has previously said that she plans to re-record the entire library in 2020, which is when she's contractually allowed to do it. But Swift says that Braun and Borchetta believe that a performance of older hits at the AMAs would count as her re-recording those songs early – before the agreed time, and they're not allowing it.
Swift called on her 85 million Twitter followers and her 122 million Instagram followers to do her bidding against the bosses and "let them know how you feel."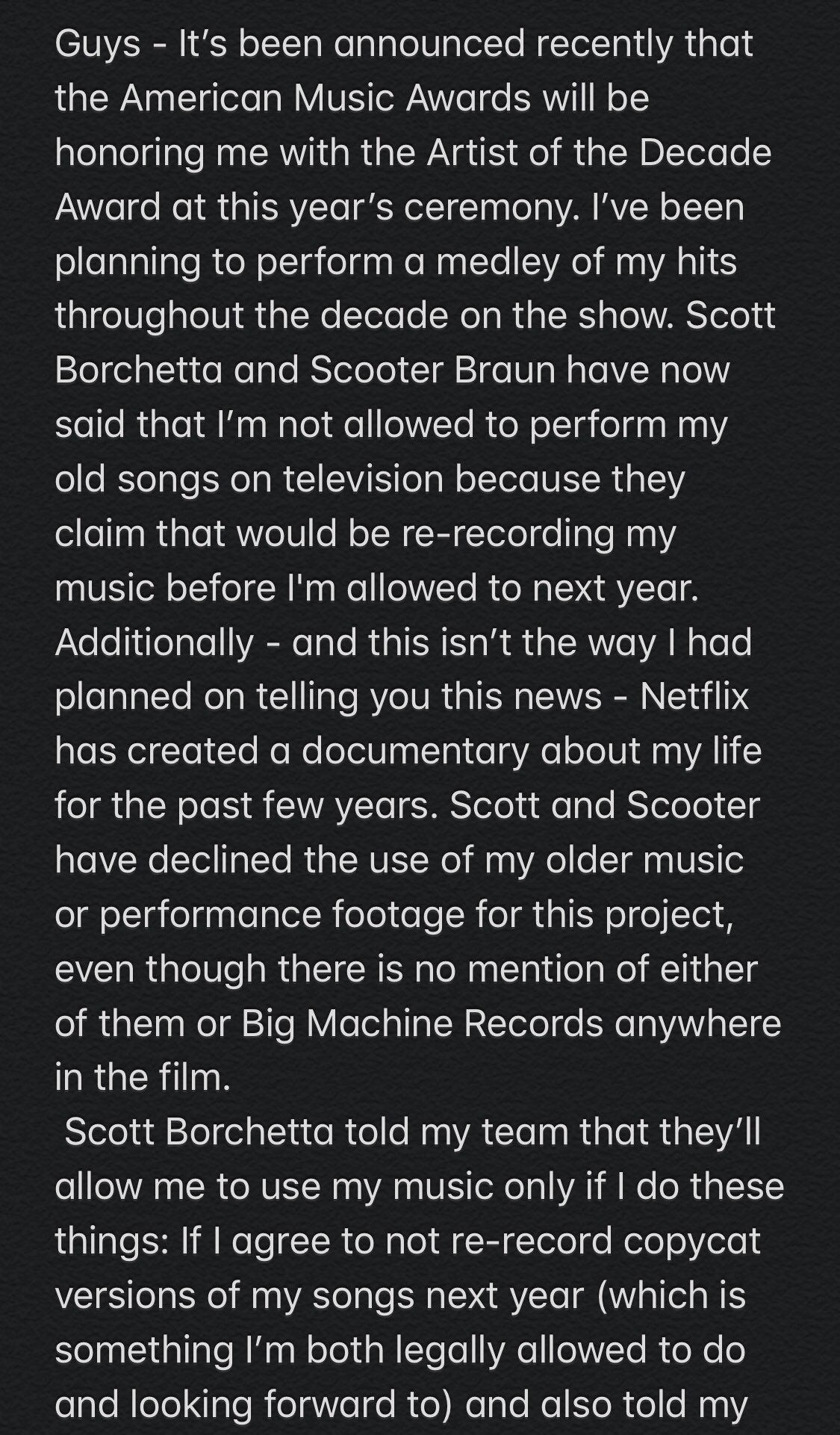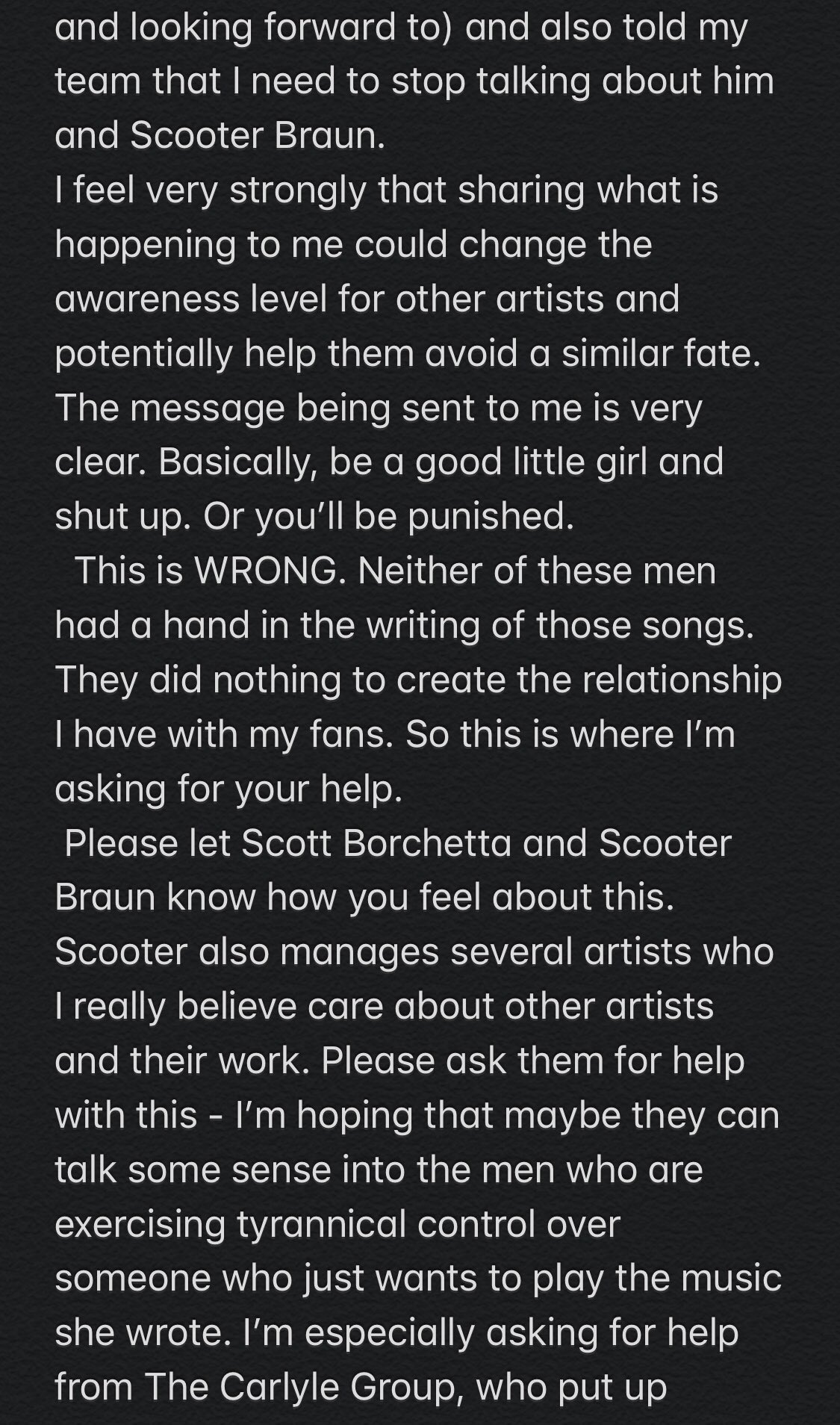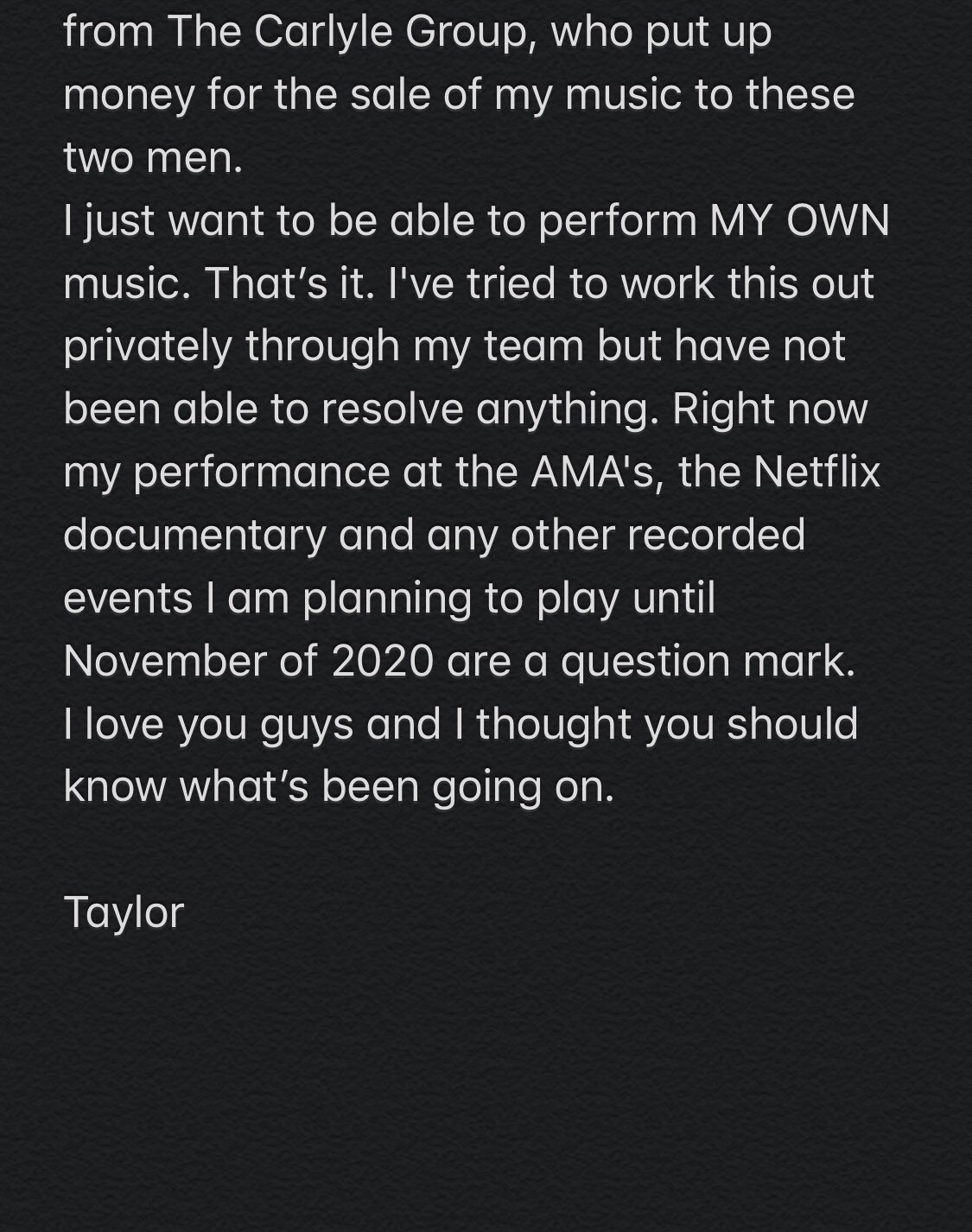 Of course, if Swift wants her fans to get in touch with the bosses, that would require them having contact information. That's why, within minutes, Twitter was filled with both phone numbers and physical home addresses (not republished here) that allegedly belong to Scott Borchetta and Scooter Braun and their families.
Swift also asked fans to contact other artists who work with the bosses to "ask them for help with this", saying that the bosses she sold the rights to her music to were "exercising tyrannical control".