Telegram messenger just went from good to amazing. With the newest update, the developer team did their job to bring only the best the messaging world can offer to your devices. The newest options will make managing your messages far more simple and changes to the looks will surely make your app list at least a bit prettier.
We all have those chats that we don't access anymore for various reasons; they just stand there collecting virtual dust. Now you can archive the chats that are inactive or annoying by simply sliding them to the left.
Cleaning and reorganizing your space up was never simpler, and in case you get a notification from an archived chat, it will, unless it's muted, pop back up to the main chat panel. In case you hate seeing the "Archived Chats" window, just swipe it to the left as well and it's gone, simple as that.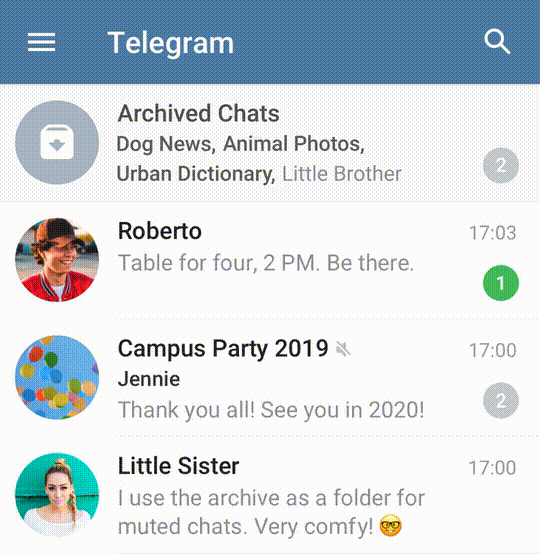 If you're the type of a person that likes to have their Archive tidy as well, you'll be happy to hear that you can easily pin certain chats where you want them to be and they will stay there even after leaving and reentering the archive.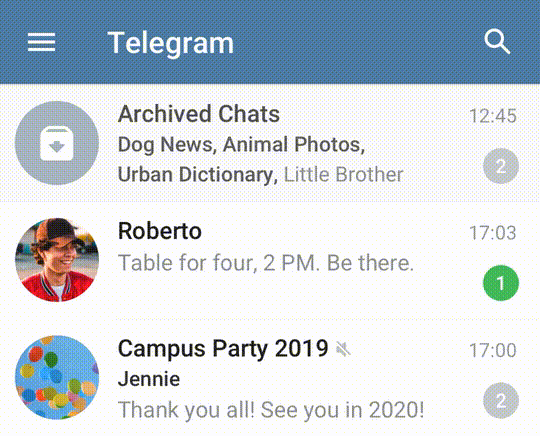 Android users will notice a new icon and a new look for the most menus within the app, with details retouched for that smoother and premium feel.
One thing many people asked for is a simpler way to select messages, with the newest changes you can select multiple messages in a much simpler and fancier way that you will get used to in no time.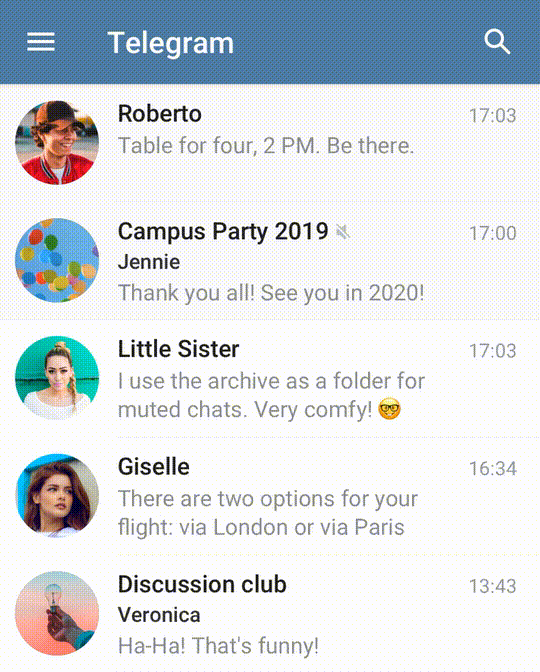 Selecting things in Telegram messenger used to be quite an annoyance – not anymore, with most of your screen being covered, you can easily see and select what you wish, be it the crew you're sending your message to, or the stickers you want to send them.
Talking about stickers, if you send an emoji alone, it will be a big one, adding more expression to the actual message, without the need for words and bubbles.
The newest update will also save much of your time when forwarding messages within a group and outside of one, this will be very useful for conversations with many people in them such as school or business chatrooms.
One important thing we should mention is the new improved security passcode setting for iOS, now supporting 6-digit codes because private messages are only as good as they are private.
Telegram is available in iOS and Android.