A Chinese professional tennis player had her name censored on social media and her Weibo account disabled after she accused a high-ranking member of the Chinese Communist Party (CCP) of sexual abuse. Her story was the first incident of a high-ranking CCP official being accused of such abuse.
35-year-old Peng Shuai took to her Weibo account to accuse 75-year-old Zhang Gaoli of sexual abuse.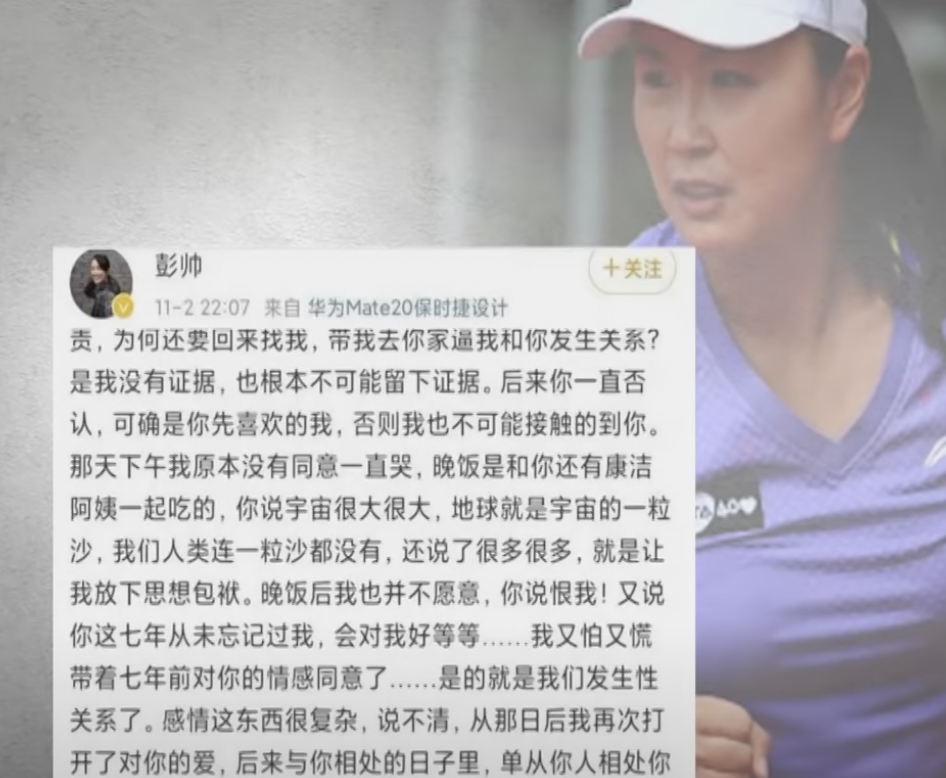 Peng is a popular tennis player from China. In 2014, she became the first Chinese person to be ranked #1 in doubles by the Women's Tennis Association. She currently ranks #14.
Zhang served as the vice-premier in Beijing before retiring in 2018. He was also a member of the seven-member CCP political bureau committee.
In her post, which was censored 20 minutes after it was posted, Peng said she was in an on-off relationship with Zhang, who is married, since 2011. She said she slept with Zhang once or twice before he cut ties after joining the political bureau.
After retiring from politics in 2018, Zhang rekindled the relationship. He allegedly invited her to dinner and allegedly forced her to have sex.
Peng said she refused Zhang's advances and even cried but eventually she gave in. The dinner turned into a three-year relationship that Peng described as "unpleasant."
However, she concluded the post by saying: "You've said you are not afraid. But even as an egg hurled at a rock, a moth to a flame for self-destruction, I will speak the truth with you."
The post was removed, but not before users had taken screenshots, which are doing rounds on different platforms.
Peng's Weibo profile was temporarily disabled. It now appears to be available. However, other users cannot comment on her previous posts.
Additionally, trying to say anything about Peng or Zhang returns an error, even if the post is not about the incident.
The error vaguely states that the post goes against "relevant laws and regulations."
The Chinese government denied knowledge of the issue. Zhang is yet to comment on the sexual abuse accusation.
China was heavily involved in the #MeToo movement, which was used to expose sexual assault and other gender-based discrimination. However, no high-ranking CCP official has ever been implicated until now.