The authoritarian Chinese government is notorious for a range of unacceptable practices, and that includes manipulating social media and creating a skewed sense of reality online.
According to ProPublica, the news house known for its investigative journalism efforts, it was found that China built a "Twitter propaganda machine" in the wake of the coronavirus.
It's been easy to find thousands of fake social media accounts put in place to spread China's propaganda. What's more, some accounts seem to belong to real individuals which were then hacked/overtaken by the Chinese government to spread the country's propaganda.
Kalen Keegan, for instance, is an American student whose account was hacked to spread Chinese propaganda.

"My other account got hacked," tweeted Keegan, from her replacement account.
The average American student's knowledge of Chinese politics would generally be extremely low. But ever since Keegan's account was taken over, her tweets suggested she had become an overnight expert on Chinese geopolitics, while expressing views that were strictly in unison with the Chinese Communist Party's ideology.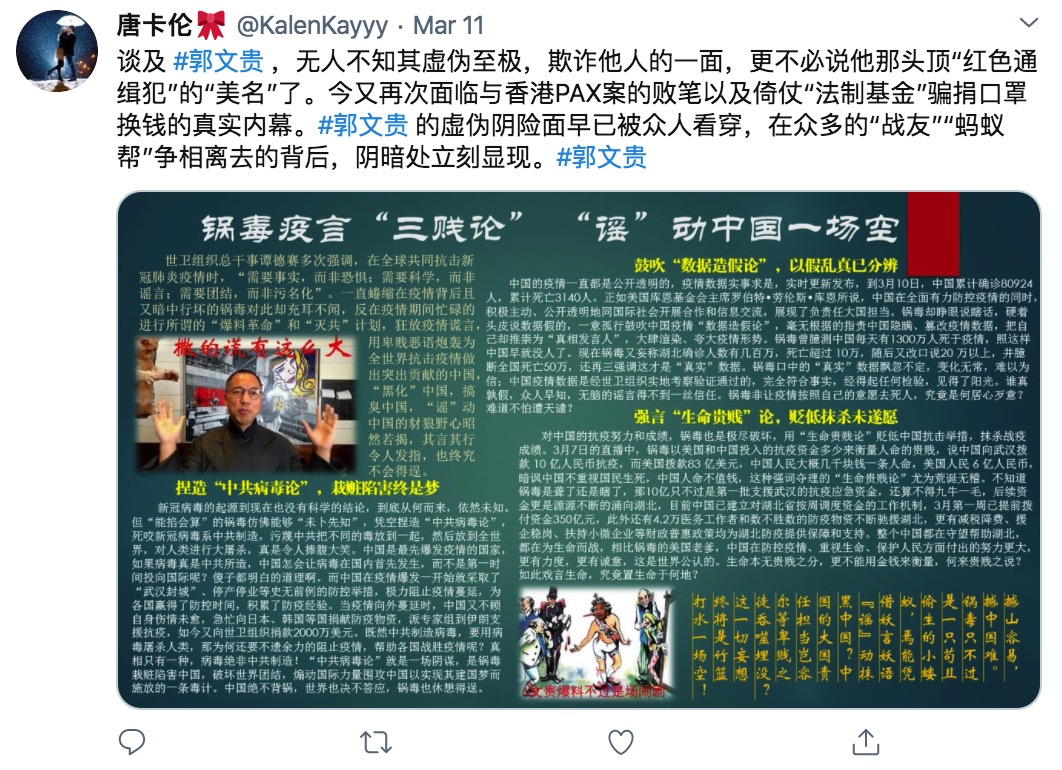 Keegan's hacked Twitter account is a needle in a huge haystack of several such accounts. Ever since the coronavirus became a widespread problem in China, several fake accounts, including Keegan's, started tweeting in Chinese about the pandemic. At least 10,000 fake accounts have been tracked down.
The one thing all the fake accounts have in common: they steadily spread misinformation about the Hong Kong protests and the coronavirus outbreak – any major issue the Chinese Communist Party wants distorted.
With the pandemic in full swing across the world, the fake Twitter profiles have ramped up their efforts.
Twitter is banned in China, but why spread Chinese propaganda, that is mostly in Chinese language, all over the social media platform, you ask?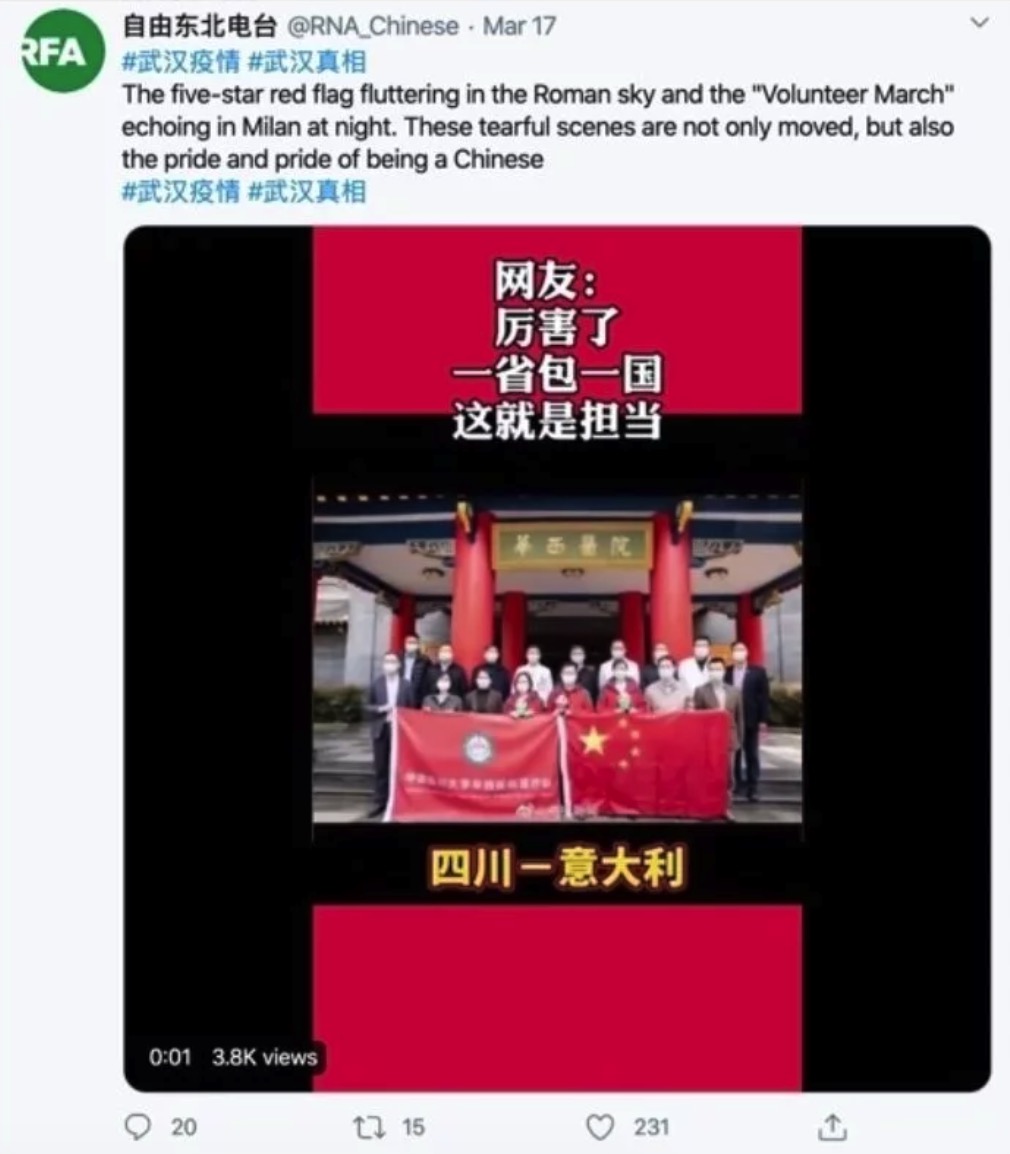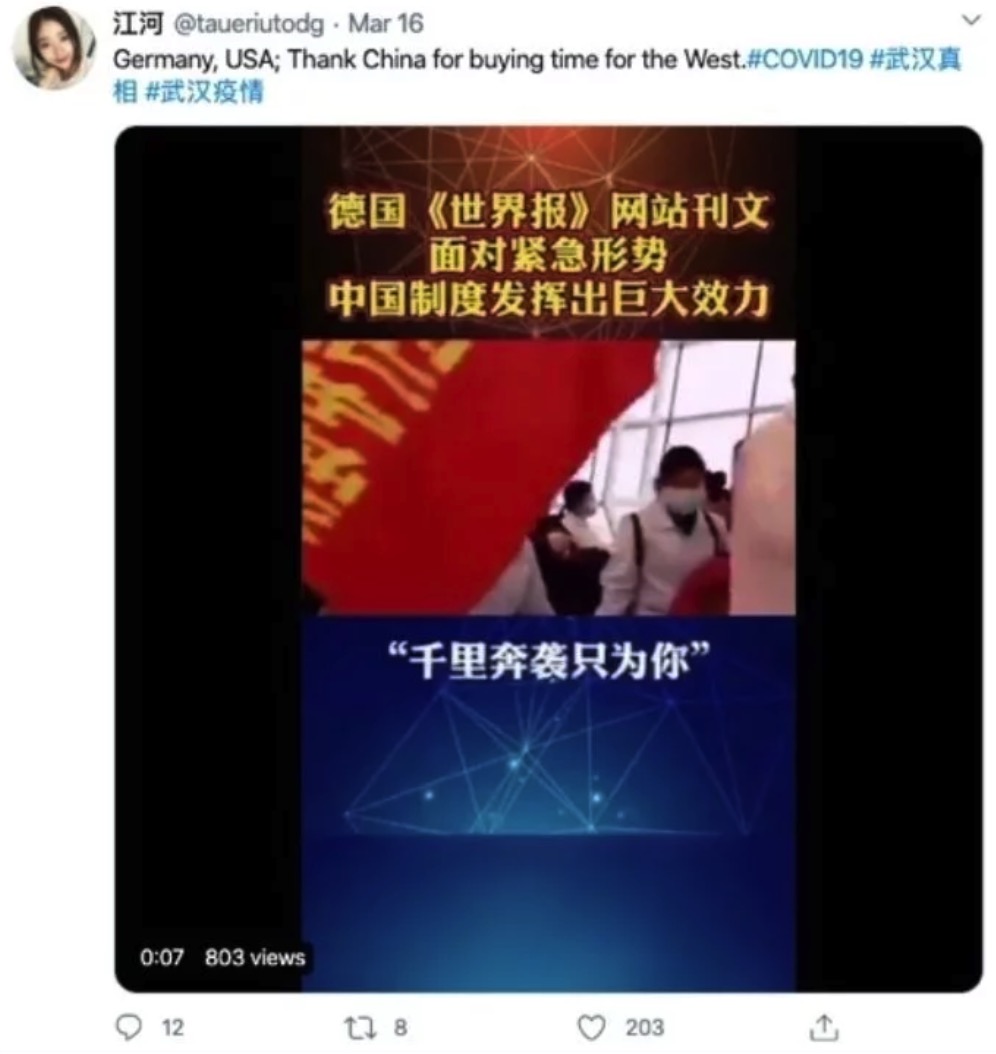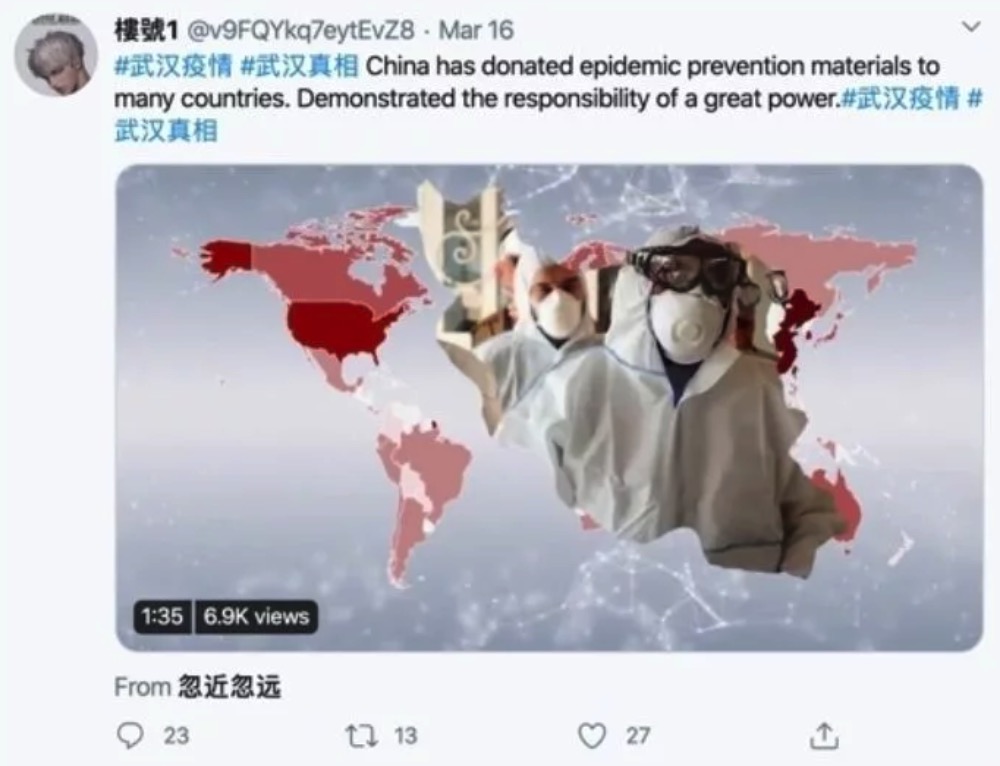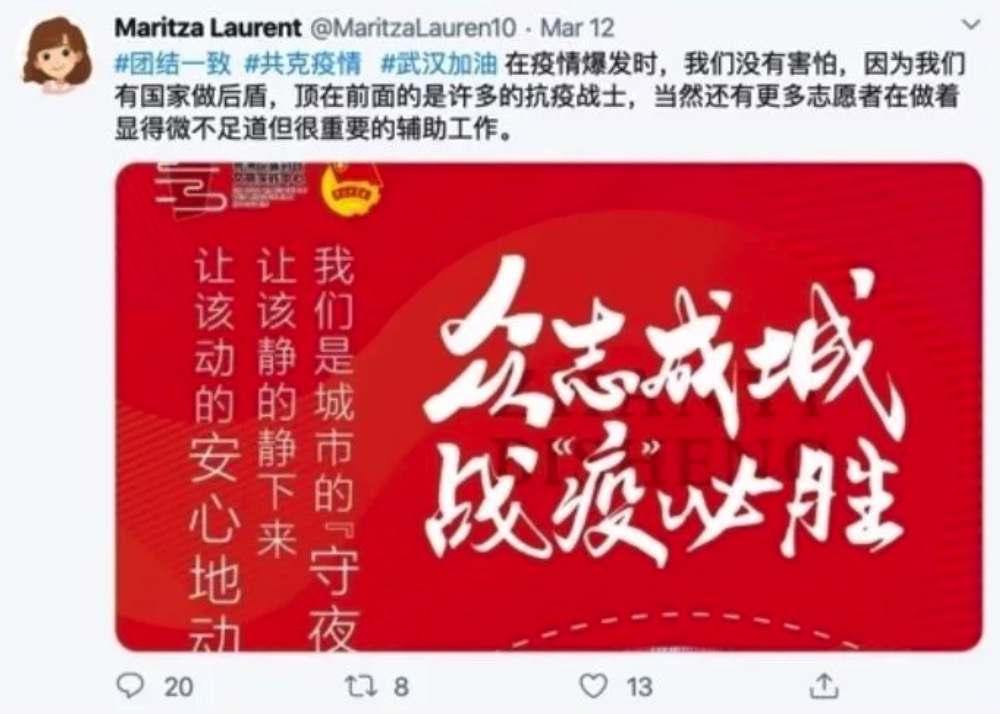 It's been suggested that the Chinese government is trying to influence Chinese people living all over the world. While tech-savvy netizens of China can still access Twitter, they're not the focus here. Furthermore, most of the tweets by fake accounts are rarely read by Chinese citizens living in the country.
The spectacle is created for those outside of China.
Here's another important finding that strongly states the Chinese fake accounts' activity to be a state-sponsored: all the fake Twitter accounts' posts have several retweets and replies by other fake profiles to improve their engagement rates on the platform; most of the replies posted on the fake accounts were taken word-to-word from editorials that often blew the trumpet of the Chinese government.
Not only is China blatantly spreading misinformation across the web, but it is also succeeding. Investigators have been able to to pinpoint the activity across many fake accounts to an internet marketing company based in Beijing, OneSight (Beijing) Technology Ltd.
Upon verifying the official records of the company, it was found that the company was originally hired to boost the Twitter account of China News Service, the second-largest state-owned news house in the country.
Unsurprisingly, neither the internet-marketing company OneSight nor the China News Service responded to any request for comment.
Regarding the fake Twitter profiles and their activity, it is to be understood that Twitter was generally aware of what's happening.
It had already suspended more than 5,000 fake Chinese propaganda accounts back in mid-2019.
But this time, when asked Twitter just gave a boilerplate response in return.
"Using technology and human review in concert, we proactively monitor Twitter to identify attempts at platform manipulation and mitigate them. If we identify further information campaigns on our service that we can reliably attribute to state-backed activity either domestic or foreign-led, we will disclose them," replied Twitter.
In recent times, the Chinese government has upped its social media game. Many high-ranking politicians are now on Twitter and other prominent platforms and trying their best to secure positive PR. Similarly, the Chinese government is also trying its best to push its propaganda and erase several facts before they reach the general public.
The best we can do is to call it out when we see it.