Judicial Watch, an organization committed to government transparency, has initiated a legal battle with the Department of Justice. The new complaint centers around inquiries for details regarding payments allegedly made by the Federal Bureau of Investigation (FBI) to Twitter, now operating under the name "X." This move comes in response to an investigation called The Twitter Files made public courtesy of billionaire Elon Musk.
We obtained a copy of the complaint for you here.
The crux of the controversy lies in an account by independent journalist Michael Shellenberger. His report, dated December 19, 2022, divulges what seems to be a receipt marked with a rather hefty figure: approximately $3.5 million.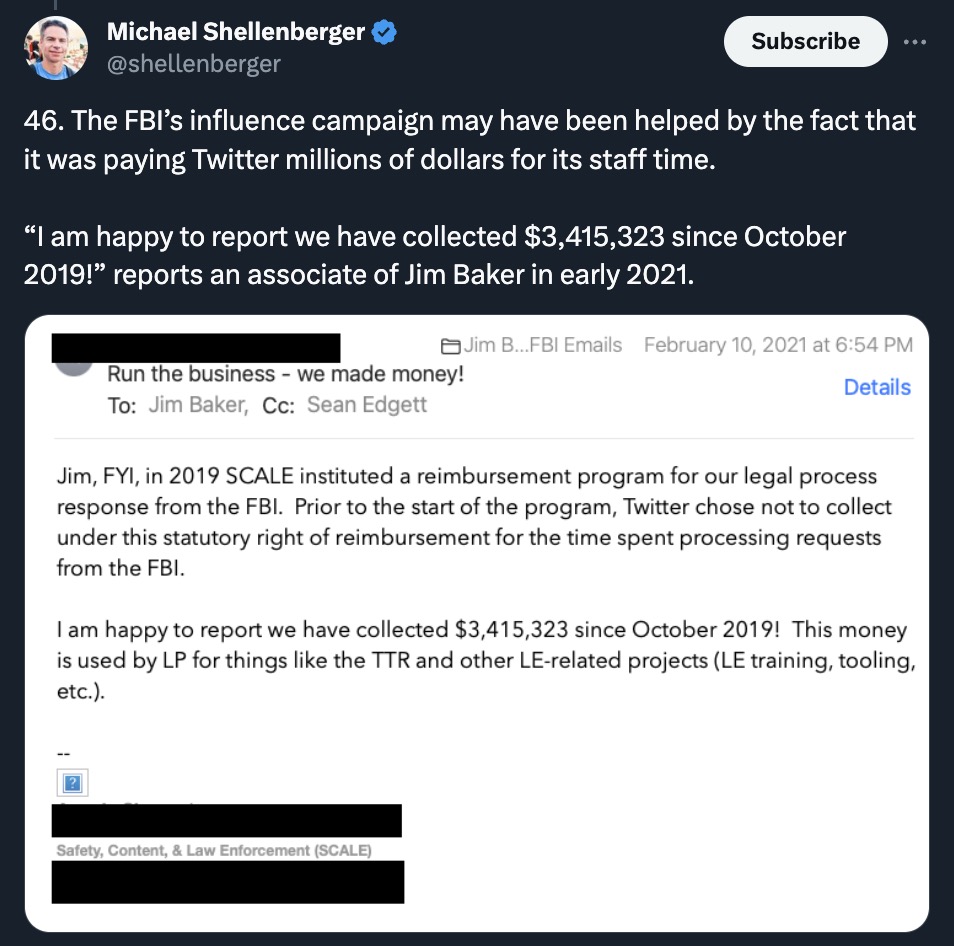 This funding was sourced from taxpayers' money and handed over to Twitter as compensation for the time expended handling software and data requests from the FBI during the period of October 2019 through February 2021.
This litigation commenced after the FBI did not respond satisfactorily to the initial request by Judicial Watch for any records indicating payments made to Twitter or its staff by the Bureau. The FBI's reticence prompted the organization to seek legal recourse to expose any potential cover-ups, citing investigative techniques as the ground for their reticence.
Making the case more compelling is Shellenberger's presentation of correspondence, dating back to February 10, 2021, between yet-to-be-identified employee(s) of Twitter involved in this payment scheme with top-ranking officers at the time, Deputy General Counsel Jim Baker and General Counsel Sean Edgett.