Thunderbird has long been a stalwart in the realm of free and open source email clients, with its dependable service and intuitive functionalities. The developers have just released the much-anticipated Thunderbird 115 "Supernova" — a modernized, feature-rich makeover of this tried-and-true software that retains its comforting familiarity while pushing the boundaries of innovation and user experience.
Supernova debuts as more than a mere annual update. Thunderbird's Project and Business Development Manager, Ryan Sipes, champions the launch as a dawn of a new era, promising a superior email client with solid and aesthetically pleasing foundations set for future enhancements.
Director of Product Engineering, Alex Castellani, delves into the motivation behind the revamp: the perfect blend of innovation and tradition. By modernizing parts of the old codebase, the team aimed to simplify maintenance and promote adaptability, all while respecting the layout and interface cherished by millions of Thunderbird enthusiasts.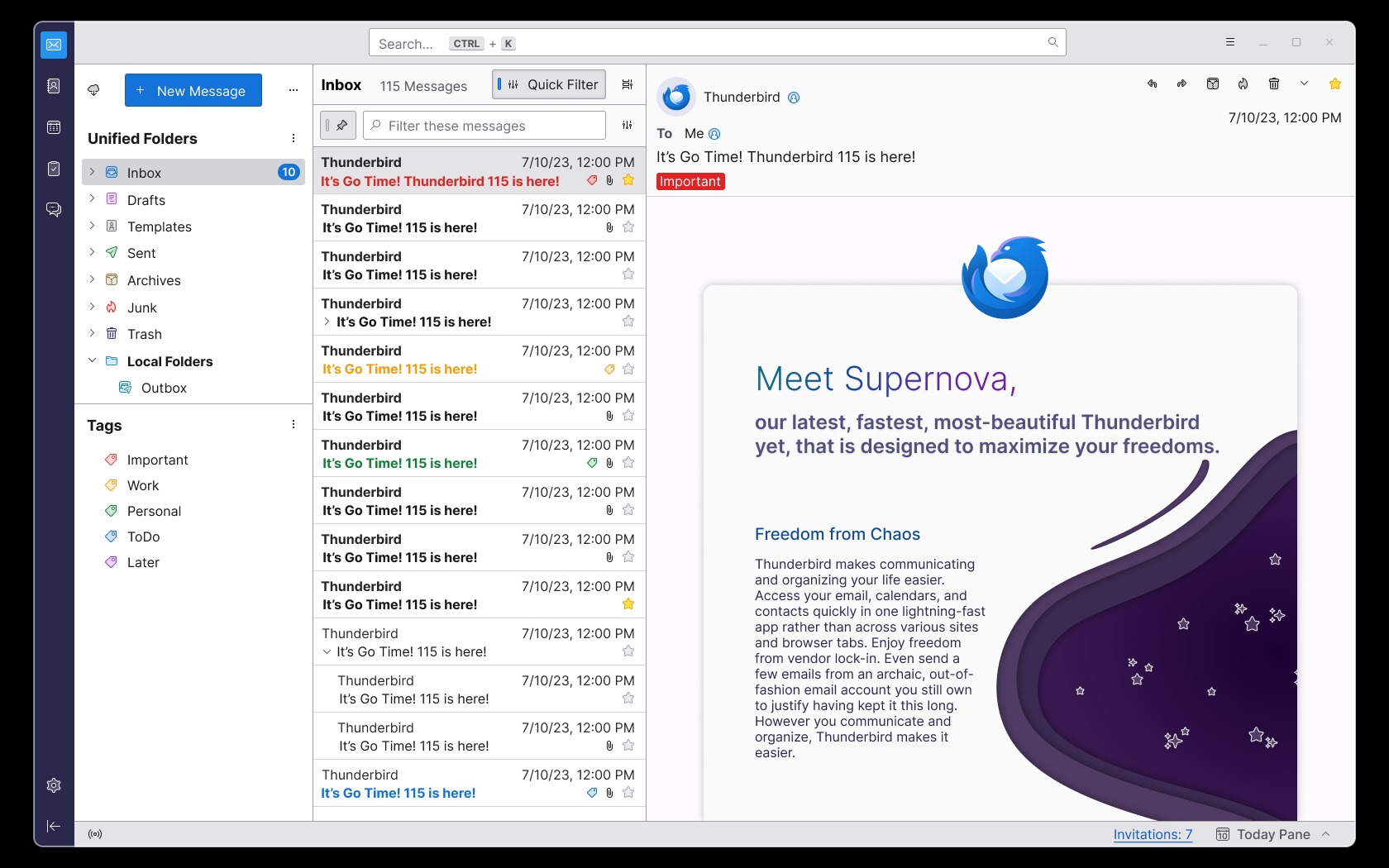 Now, let's get our hands dirty and dissect what's new in Thunderbird 115 "Supernova."
First up is the intriguing Card View — Thunderbird's spin on the familiar vertical message list layout. Designed for modern webmail users, this interface boasts a mobile-like appearance with multi-line support, curbing cognitive strain. Fret not, long-term Thunderbird users, your cherished Table view is here to stay.
Thunderbird 115 also presents a refreshed logo — a tangible embodiment of its reinvention, while also paying homage to its enduring connection with Mozilla.
The introduction of a dynamic Unified Toolbar is a notable upgrade. It flexibly displays commonly used and contextual tools based on the active tab or Space, giving you complete customization control over the toolbar and window layout.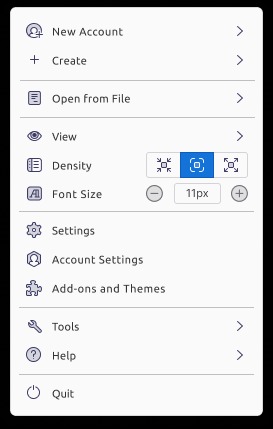 The Application Menu has also seen an impressive overhaul. Now accessible via the keyboard, this redesigned menu offers quicker, easier navigation with fewer submenus, consistent icons, and always-on global options.
Thunderbird's Calendar has not been left out of the revitalization. Supernova introduces a refined mini-month layout, enhancements to the day/week/month grid, and a soothing color palette, among other tweaks, all part of Thunderbird's ongoing modernization of its Calendar.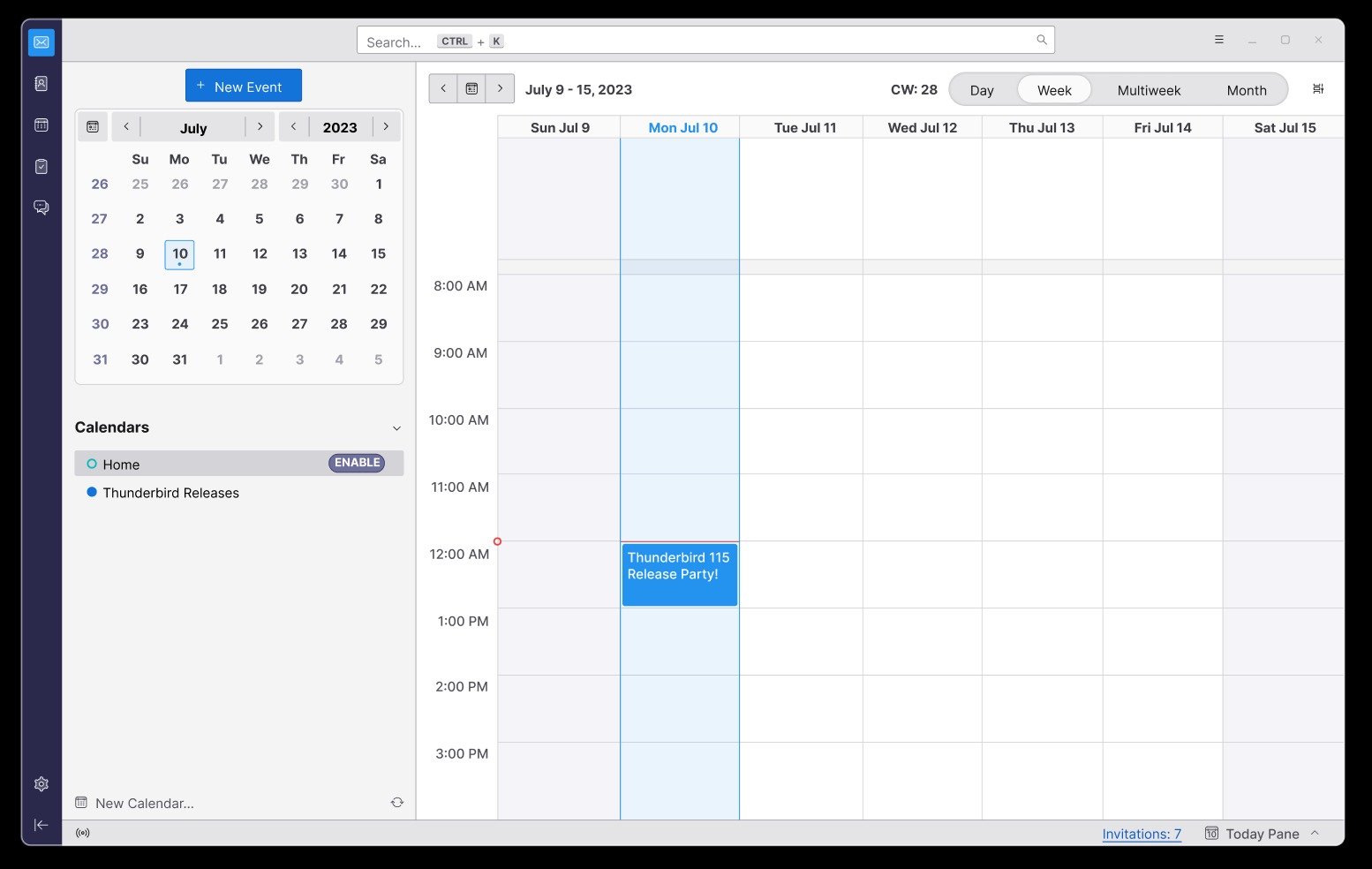 The application's Density Control has been elegantly overhauled, allowing you to fine-tune density settings and font sizes across the entire platform with a single click from the AppMenu — an excellent feature for multi-monitor setups.
The Folder Modes upgrade is another leap forward in enhancing user control. This feature facilitates effortless arrangement of Folder Mode sections and seamless management of tags in the Folder Pane.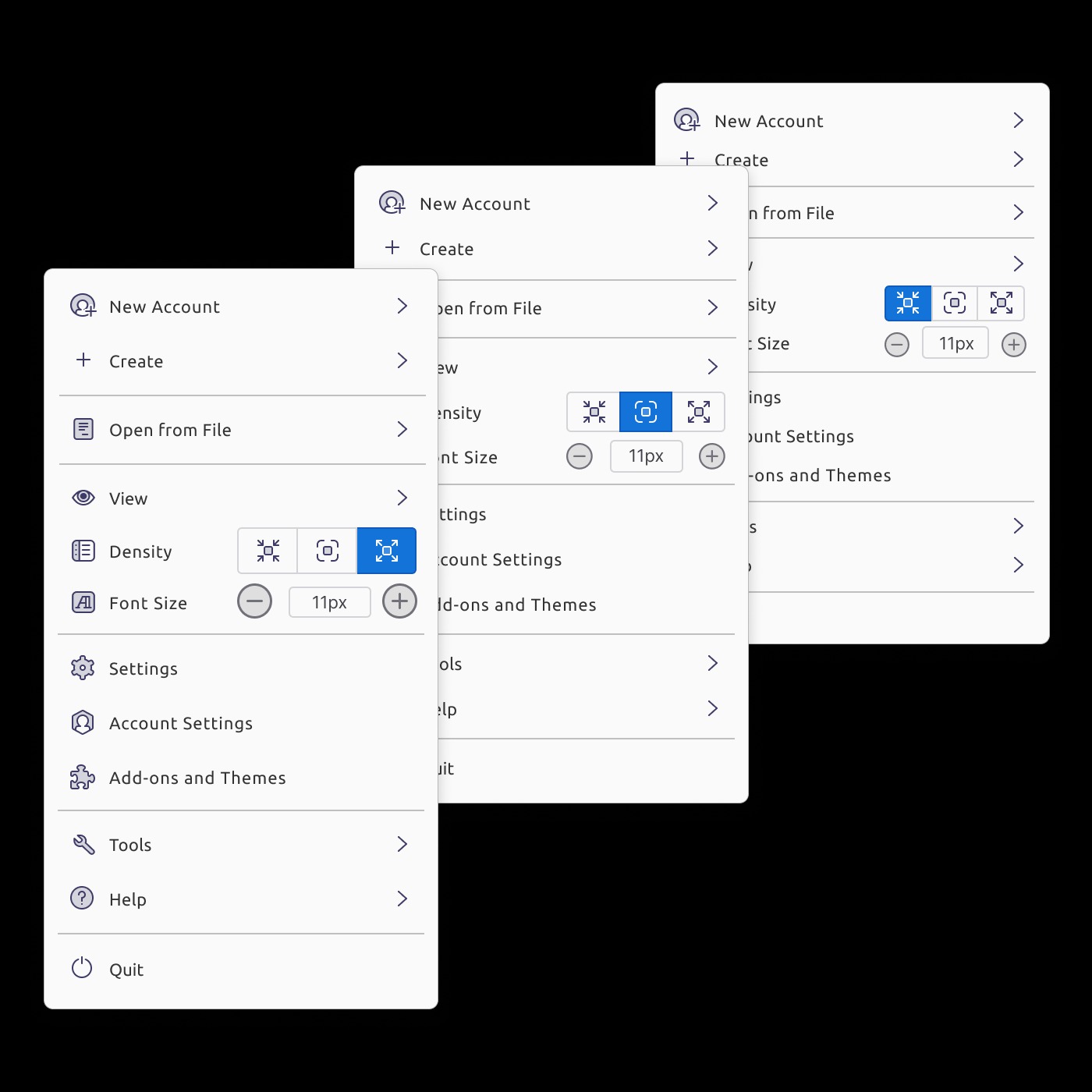 A welcome enhancement is the Tags view, adding a vibrant touch to the Folder Pane. Jump to your custom, color-coded tag categories to find and filter messages with unrivaled speed.
The modernized Address Book, introduced in Thunderbird 102, continues to evolve with a new tabular view, a refined Edit view, and delete buttons, alongside improved accessibility.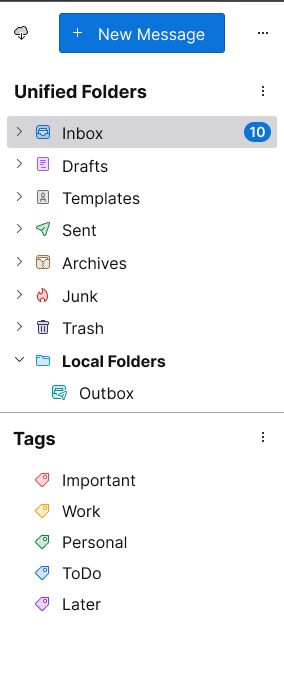 Significant strides have been made to enhance accessibility across the entire application, including improved keyboard navigation and screen reader compatibility. An extended range of navigable mail content and buttons using the TAB and arrow keys further elevates this commitment.