Amid the ongoing strike from the Writers Guild of America (WGA), TikTok, the prominent Chinese social media platform, has made another blow to free speech as it curbed searches related to the strikes.
Heightening concerns of the ever-chilling grip of censorship, this development again highlights the problem of corporations taking roles in regulating access to information.
The WGA strike, which has been ongoing since May 2, was a result of stagnant labor negotiations with the Alliance of Motion Picture and Television Producers.
However, recent attempts from users to make inquiries using the term "WGA" on TikTok have been stifled. Users are met with a screen message asserting that the phrase "may be associated with behavior or content that violates our guidelines," with no videos in the resulting search.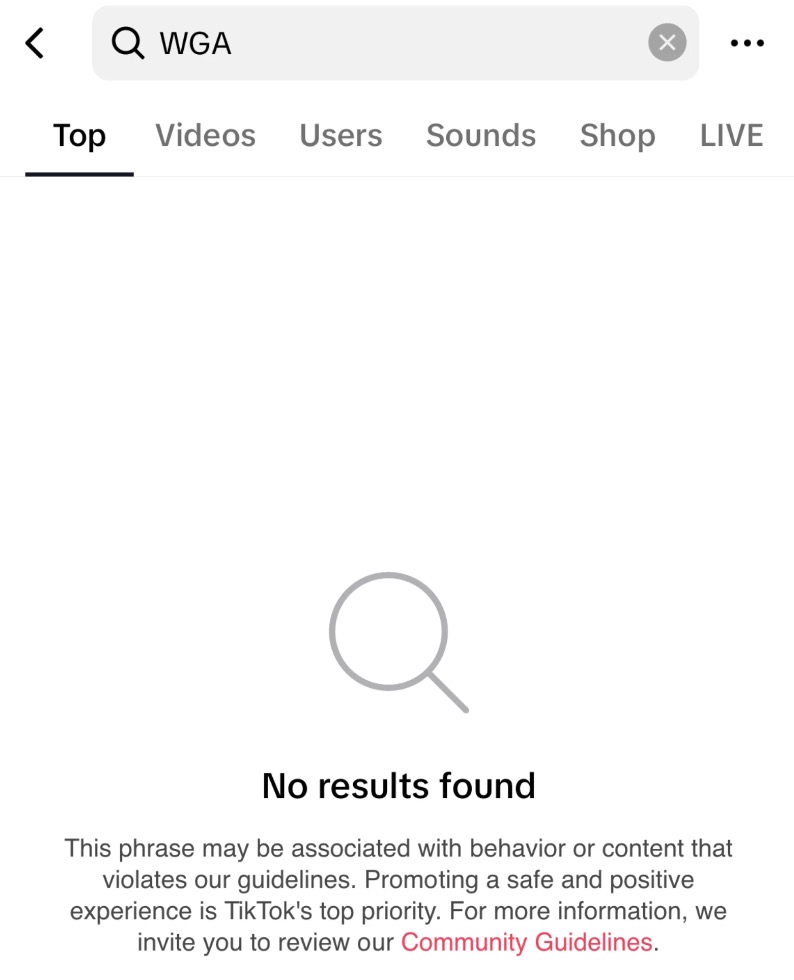 Even the search functionality for the hashtag "#WGA" has been obstructed, Motherboard reported. TikTok further clamped down the search term "WGA strike" and any basic searches featuring "WGA," effectively limiting access to related content on their platform.
Coming to TikTok's defense, through a spokesperson, the company made a statement stating that "WGA" got accidentally blocked due to the platform's safeguards against "QAnon conspiracy theories."
"WWG1WGA," a widely used QAnon phrase, seems to have contributed to the misunderstanding.
It seems that TikTok now allows "WGA" related searches to function as normal.
However, the incident serves as more proof of the ongoing struggle with Big Tech and their ambivalent leveraging of algorithms and blacklists that dictate access to information, taking it upon themselves to decide what people are allowed to talk about.