TikTok, owned by a Beijing-based company with links to the CCP, has banned satirical impressions of Dr. Anthony Fauci, USA's top epidemiologist, the president's chief medical adviser, and Director of the National Institute of Allergy and Infectious Diseases (NIAID).
Comedian Tyler Fischer, whose Fauci satirical impressions have gone viral, took to Twitter to blast TikTok for banning his content for violating its community guidelines.
"My Fauci impressions are starting to be removed from TikTok for breaking "community guidelines." Censorship causes extremism, cause now I have to do my impressions door to door like a psychopath," Fischer tweeted.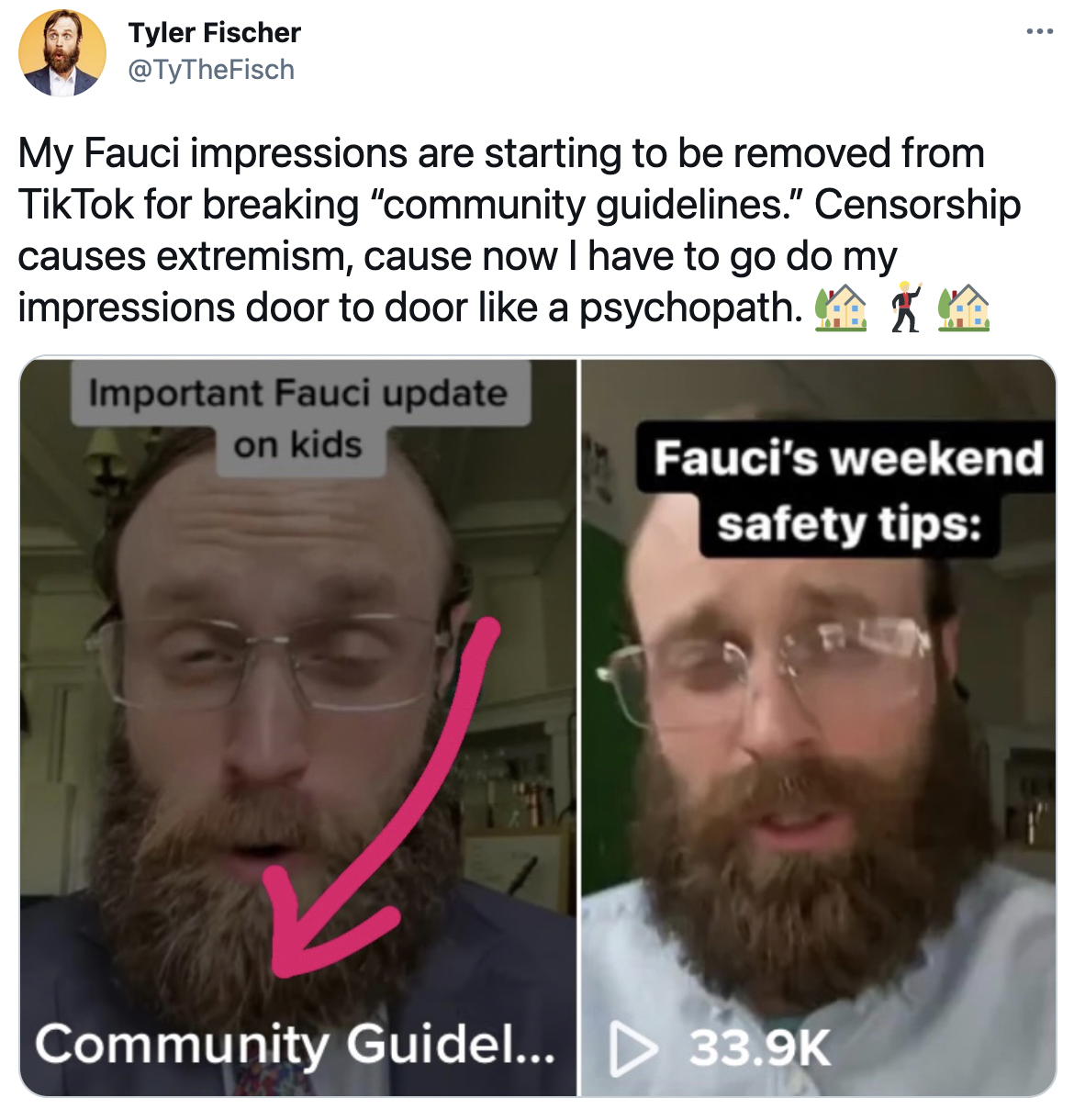 In one of the satirical impressions of Fauci, Fischer mocked his insistence on mask wearing.
"I'd say even if you live alone, I would wear a mask in the house, especially in the shower," Fischer said. "Because, frankly, droplets can make their way through the drain, and come up through somebody else's toilet, infecting them through the anus."
Fischer said that TikTok removed two of his satirical impressions videos, one of Fauci and another of New York's Gov. Andrew Cuomo. However, the videos remain available on other platforms, including YouTube.
TikTok's owner, ByteDance, is yet to comment on this story.
But why would TikTok insist on removing content mocking Dr. Fauci?