TikTok has employed operatives from both major US political parties to lobby the US government on its behalf as it faces increasing scrutiny in the West for its ties to the Chinese government.
The Republican-affiliated hires include Derrick Dockery, who served as a press assistant to the former speaker of the House Paul Ryan. TikTok also hired Freddy Barnes, who served as a staff member for Kevin McCarthy, a Republican Rep. from California.
The LinkedIn pages of both Dockery and Barnes show that TikTok hired them last month.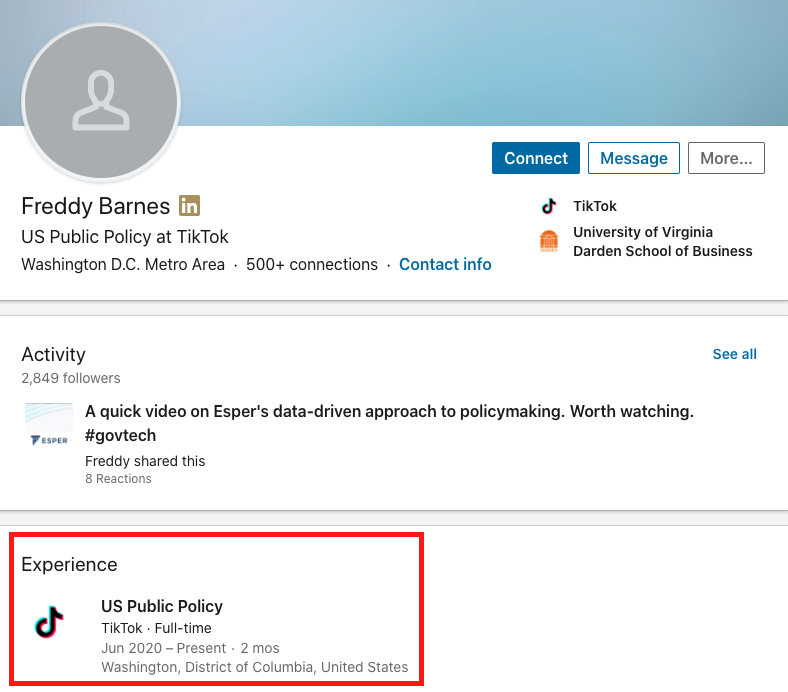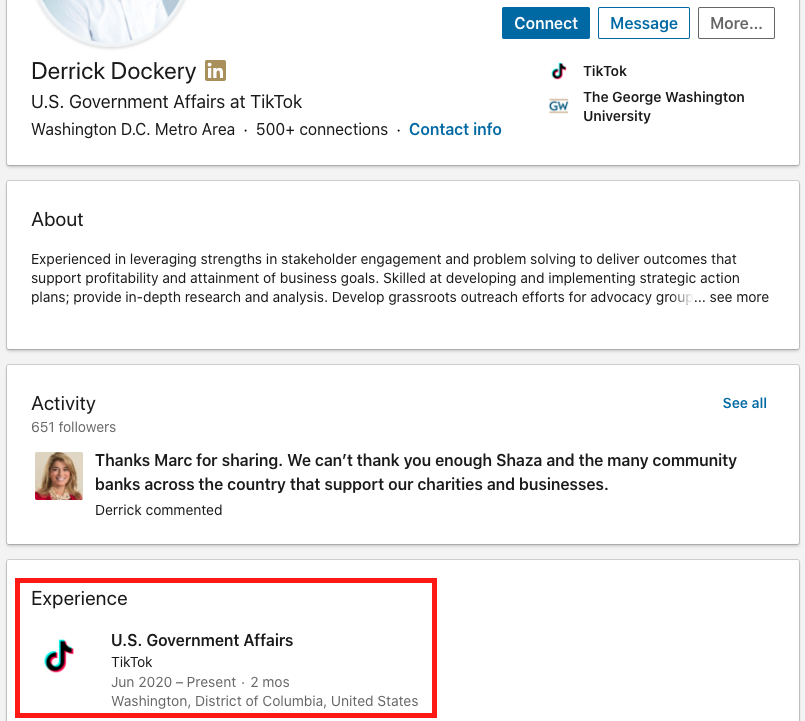 The ByteDance-owned social media company also hired Michael Hacker, who served as an advisor to James Clyburn, the DP House Majority Whip from South Carolina.
The tech company also hired two lobbyists from Internet Association, a DC-based lobbying group for internet companies.
Last week, US Secretary of State Mike Pompeo confirmed that the Trump administration was considering the banning of the app. Even Democrats are concerned that the Chinese-based social media company is sharing US user data with Beijing.
In October last year, New York's Democratic Senator Chuck Schumer called on intelligence agencies to investigate the national security threat TikTok poses. He claimed foreign governments could use such apps to spy on Americans or even be used for foreign influence campaigns.
In March, Republican Senator Josh Hawley of Missouri claimed that TikTok's parent company ByteDance has "Chinese Communist Party members in leadership." He also claimed that "TikTok has admitted that it has sent user data to China."
In June this year, TikTok promised to stop assessing users' content in iOS devices. However, the app had made a similar pledge in 2019.
TikTok continues to insist that it is not affiliated with China and that it remains independent.