Reaction YouTuber Suzy Lu is a controversial figure in the YouTube community with several creators accusing her of false flagging critical videos in order to get them taken down.
And the controversy surrounding her was recently reignited when YouTube struck down several videos about Suzy Lu from the Tipster News channel after they were flagged for "harassment and cyberbullying."
The Tipster News channel has also been hit with a community guidelines strike which means its host Tipster will be unable to upload or stream for one week.
https://twitter.com/nicholas_deorio/status/1245826187244560385

In total, three videos were flagged and removed and Tipster appealed the takedown of all three.
Two of these appeals were rejected and one was approved but when the video was restored, it was age-restricted.

The restored video is titled "Suzy Lu's Reveals Master Plan to Continue Stealing Anime" and features Tipster and video game YouTuber BiscuitBasher discussing Suzy Lu setting up her own website to host her anime reaction videos which were subject to copyright complaints from a Japanese TV company last year.
The videos that were removed from YouTube but are still available on BitChute are titled "Boo-Hoo for Poor Little Suzy Lu…" and "Karma Comes Down Hard on Suzy Lu."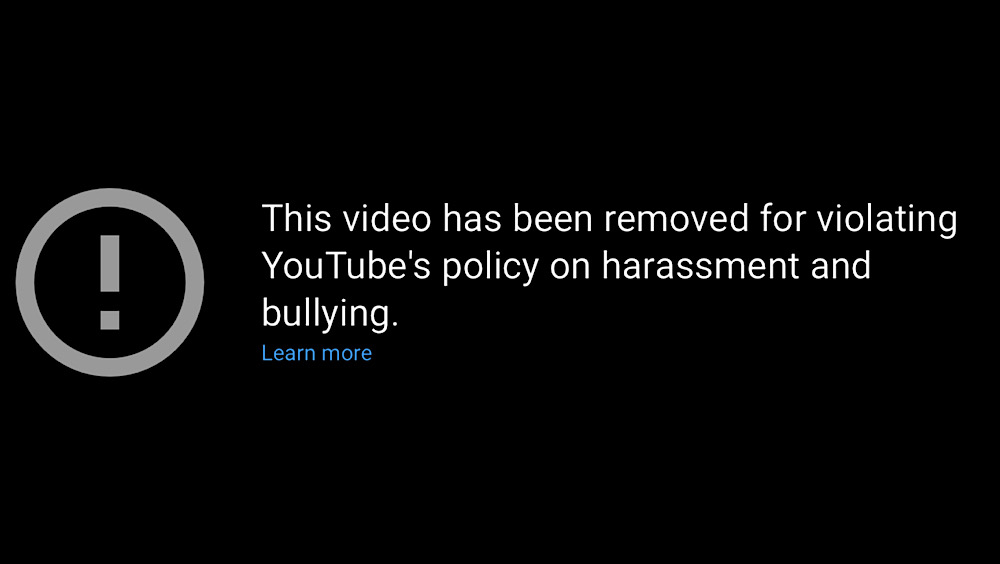 Both videos feature Tipster and BiscuitBasher discussing Suzy Lu's past controversies which include striking other YouTubers' videos.
Tipster has responded to the channel strike and video takedowns by accusing Suzy Lu of trying to "silence anyone who's ever criticized her" and is asking fans to spread the word about the situation with his channel.
https://youtu.be/uhb7jLSaxPQ
Tipster has also set most of his other videos about Suzy Lu to private to prevent them from being flagged but added that he will make them public again once this current strike expires.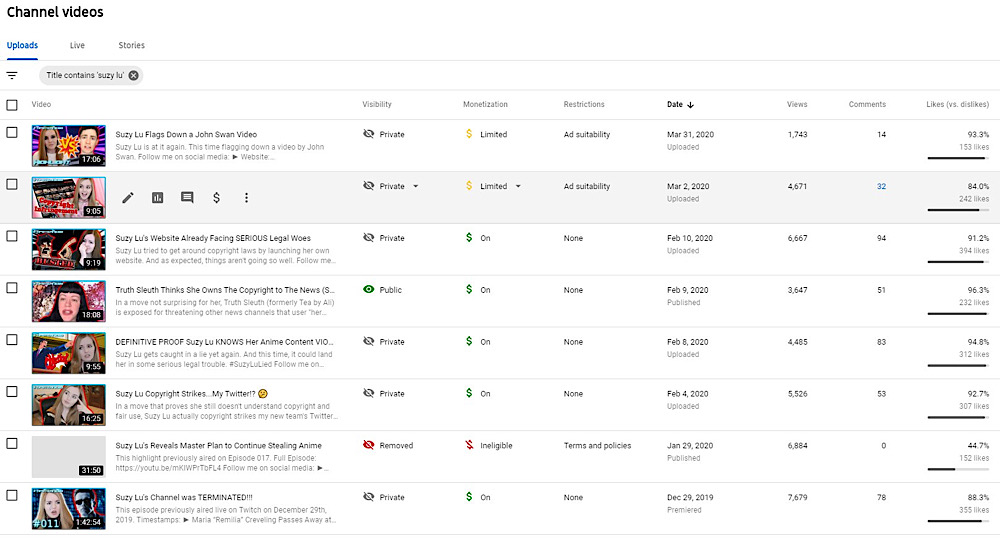 The flagging of Tipster's videos comes a few days after YouTube commentator John Swan also had one of his videos about Suzy Lu flagged and removed for cyberbullying and harassment.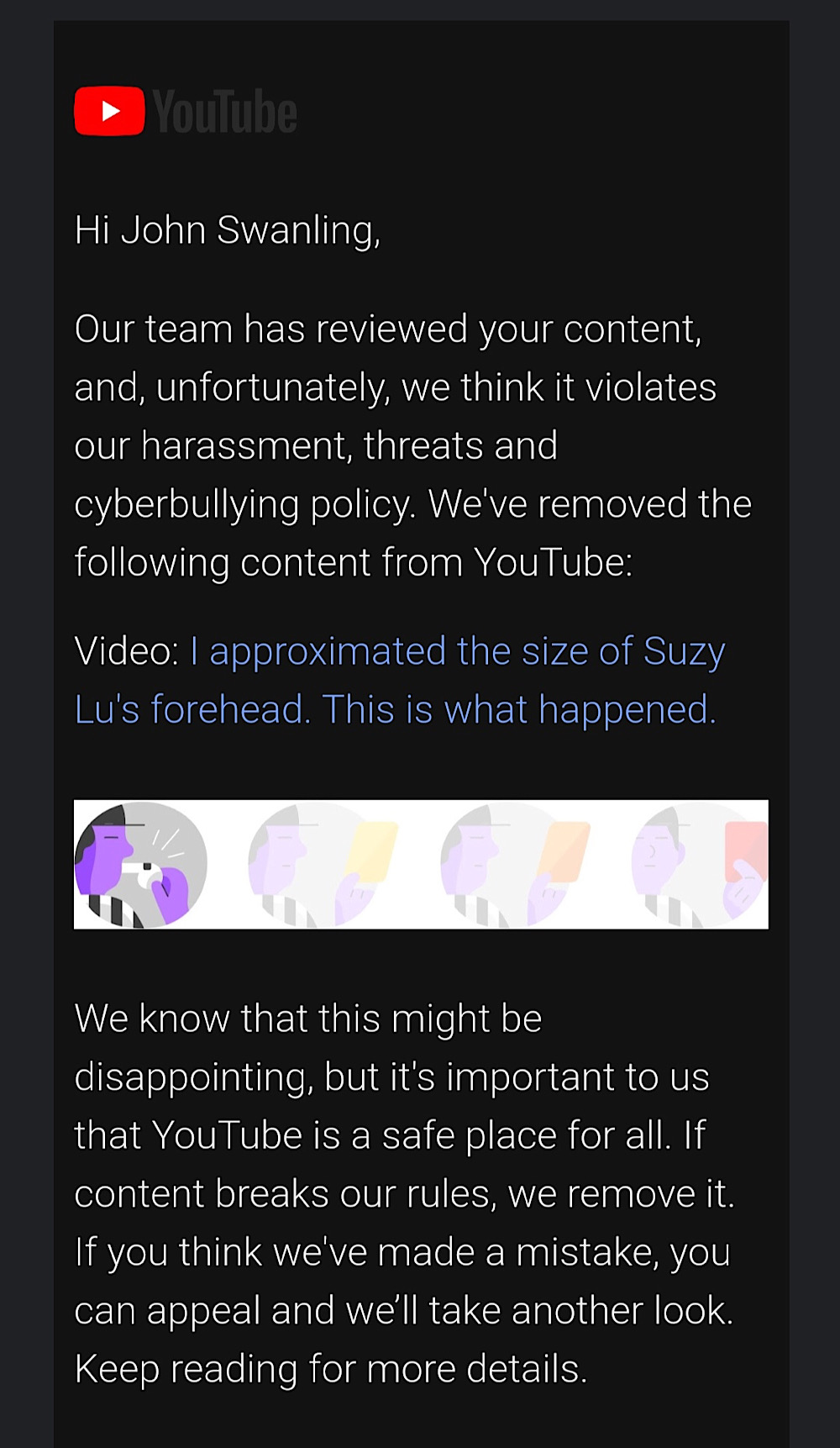 The satirical video, which is still available on BitChute, features Swan analyzing the size of Suzy Lu's forehead.
In addition to these recent controversies, Suzy Lu was also criticized for copyright-claiming a video featuring one of her reactions which had been edited for humorous effect and uploaded by YouTuber MarkAfterDark in 2019.
YouTube's updated harassment policy, which was used to take down these videos of Suzy Lu, has been blasted by many YouTubers including its most-subscribed solo creator PewDiePie.
PewDiePie said that the policy would kill comedy on the platform and prevent YouTubers from making fun of each other.
Since the introduction of these updated harassment rules, several videos roasting and criticizing other creators have been taken down by YouTube retroactively.