A 50-year-old educator in the Bronx says she was fired for refusing to do the "Wakanda Forever" salute during virtual superintendent meetings. She is now suing the city's DOE, and some of its top-ranking officials, including Chancellor Richard Carranza.
The "Wakanda Forever" salute, which involves crossing one's arms across the chest, is a gesture that symbolizes empowerment and black power. It was popularized by the 2018 Marvel movie "Black Panther," set in a fictional technologically-advanced African country called Wakanda.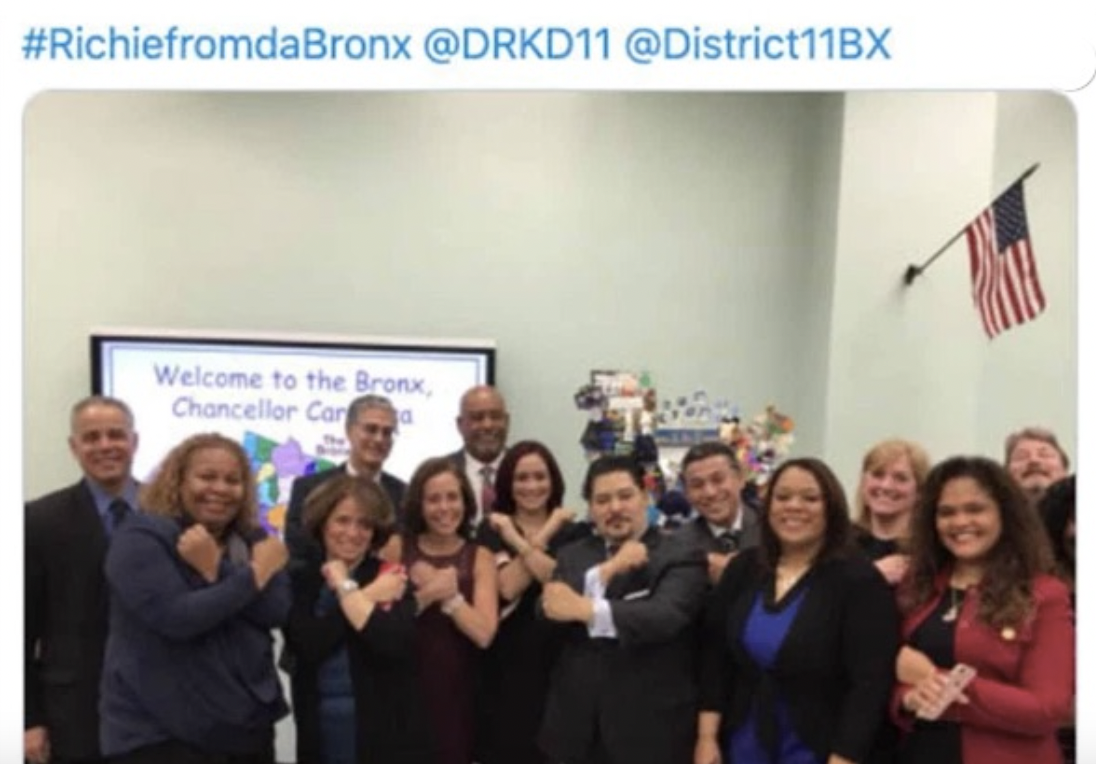 Apparently, the then-Superintendent of School District 12, Meisha Ross Porter, would often ask educational officials to perform the gesture after meetings. But Rafaela Espinal, the then-head of Community School District 12, did not join in with performing the gesture. According to her lawsuit, the Dominican-American, who also identifies as Afro-Latina, because of refusing to participate she "was admonished and told that it was not appropriate for her not to participate."
She was then fired without explanation. In an effort to keep her retirement benefits (she was fired when she was only one year away from earning a lifetime DOE pension) and health insurance, the doctorate holder settled for a demotion to school investigator, a role that only requires a high school diploma.
According to her lawyers, Espinal refused to do the "Wakanda" salute because she felt it "introduced a racial divide where there should be none."
But the city's DOE insists that "Wakanda" salute is "a symbol used to represent the Bronx" not a racial symbol representing "Black power."
However, according to Espinal, it was an issue of race. Apparently, racial divides started to emerge in the meetings in 2017. Some black administrators would have a separate meeting after the larger group's meeting ended. She also claims that some DOE officials told her she was not "black enough" and should "just learn to be quiet and look pretty."
A spokesperson for the DOE said the department is "committed to fostering a safe, inclusive work environment and strongly dispute any claims of discrimination or improper treatment."
We obtained a copy of the lawsuit for you here.