A project launched by Australian programmer Mark Ledwich, meant to shed light on politics on YouTube by classifying and labeling channels, has been criticized by those fearing that its shortcomings might ultimately turn "Transparency Tube" into yet another tool for censorship on Google's video giant.
Internet users who have been observing and trying to understand the use and possible consequences, and who are convinced those can be negative, have described Transparency Tube as anything from "hitlist" to "automated libel."
The idea behind the project, as announced by Ledwich on Twitter, is to track and analyze over 8,000 YouTube channels on a daily basis and provide a visual representation of this, as a way to reveal political and cultural views behind these channels.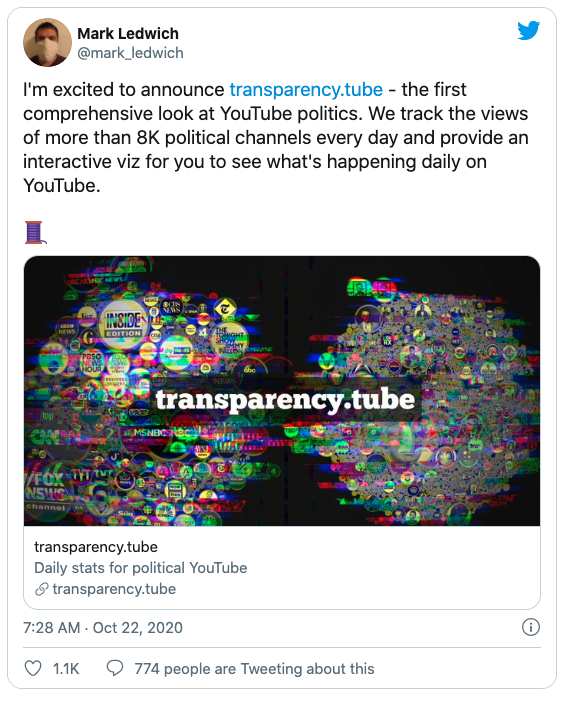 Although YouTube itself would be best equipped to produce such analysis, given its gargantuan machine learning apparatus, it has little incentive to do that since the results might invite more criticism of bias in the recommendation system.
It's not hard to see why this would be an interesting time to launch such a tool, just ahead of the US presidential election, and amid calls for YouTube to step up restrictions on the type of content allowed on its platform – mostly around political, cultural, and pandemic topics.
Ledwich, for example, noted that data collected and analyzed as part of Transparency Tube showed YouTube's effort to censor what he called "conspiracy content" has not been entirely successful. And that is, it would appear, one of the labels Transparency Tube puts on channels it identifies as such. It is also offering this data to researchers, and invites journalists to "work" with the project in order to raise the quality of content on YouTube, which Ledwich thinks is currently "poor."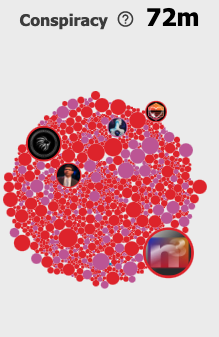 From his tweets and from the project's page, it appears that the process of categorizing, indexing, and analyzing thousands of English language YouTube channels is done using an algorithm, or as Ledwich puts it, "a clever model" developed to discover and classify channels, and this automation has enabled Transparency Tube to go from 800, that were covered manually, to over 8,000.
But not everyone would agree the model is as clever as its authors would hope, as YouTubers keep reporting to Ledwich that their channel had been falsely classified as something it is not, usually things that can get them ostracized and deplatformed – and according to online discussions about the platform, those very policies happen to be something Ledwich opposed in the past.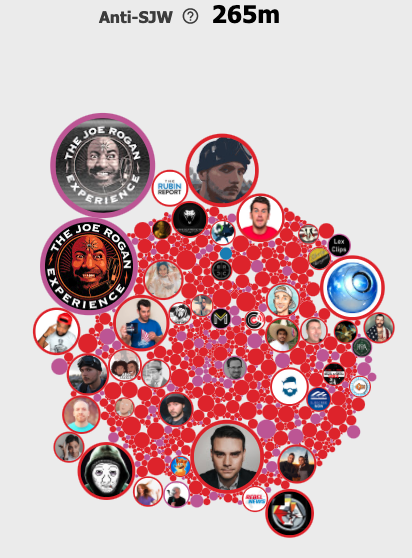 The way he is responding to many of these complaints has been to remove the labels and promise to update the data, but for some users, that is not enough. In one instance, a history channel was erroneously labeled as "white identitarian" while in another, a Twitter user was inexplicably classified as "right wing and anti-SJW."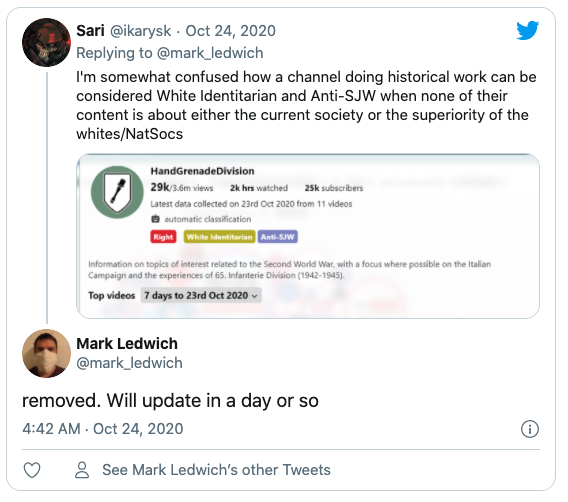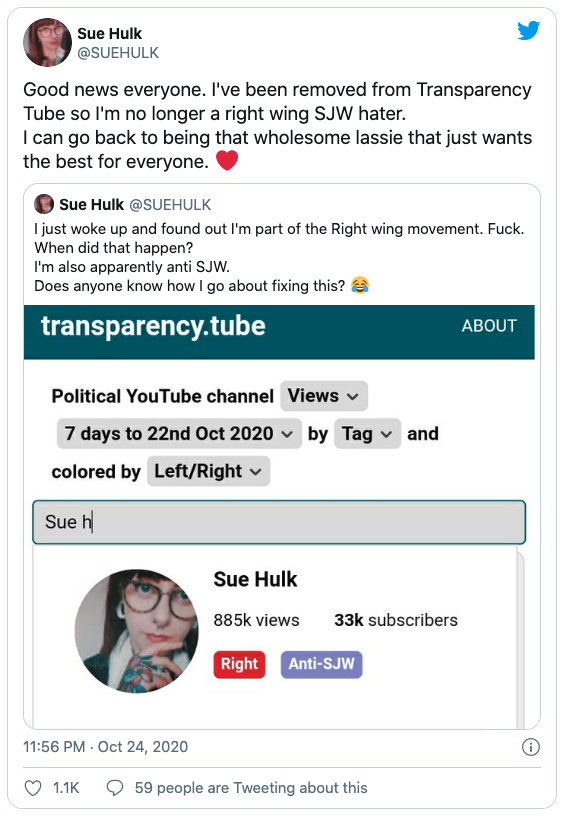 Ledwich doesn't appear to have a history of pushing censorship causes (as he previously criticized deplatforming) and his intention here was not have been to provide "a hitlist" for political censors – but the project he launched can be turned into just that.
Some have suggested that YouTubers need a way to opt out of their channels being publicly "named and shamed" in this way.
However, others think that there may be intent to allow showdowns with political opponents. This scathingly critical comment accuses Ledwich of creating a tool tantamount to "automated libel" and urges him to abandon the project in order to avoid damaging channels and people behind them by applying false labels.
Another point this Twitter user makes is that Transparency Tube is (or could help) those looking to further silence and censor political opponents on a platform like YouTube, that's described as already partisan.
In announcing the project, Ledwich rightly pointed out that YouTube has tremendous reach and influence in the US these days, where 71 percent of people use it, while 26 percent treat it as their news source. All the more reason, then, to be extra careful when providing a tool that could be used to wrongly classify channels, depriving their owners of their livelihoods, and help ramp up censorship on the platform.