President Trump has had a meme video in one of his tweets disabled after a false copyright claim was filed by Universal Music Publishing Group.
The video was created by @CarpeDonktum, a Trump supporting meme creator, and shows various Democrats looking glum during Trump's State of The Union 2019 address while the R.E.M. song "Everybody Hurts" plays in the background.
Trump shared the video in a tweet (archive link) that has now been removed. A few hours later, Universal Music Publishing Group filed a bogus copyright claim through Twitter which led to playback of the video being disabled on Twitter (if you want to see the censored video, it's still available on YouTube for now).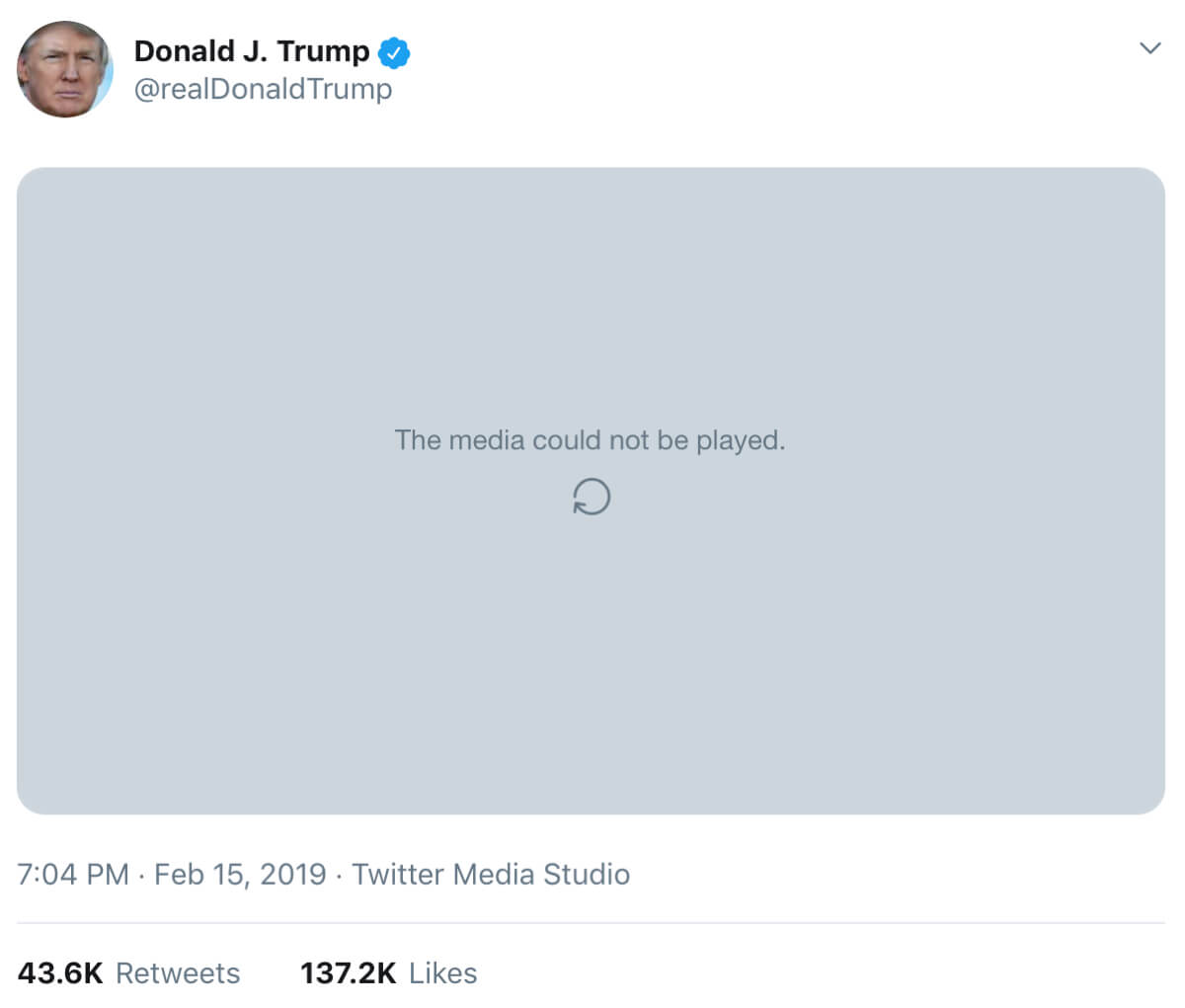 What makes the takedown even more contentious is that R.E.M. bassist Mike Mills gave his approval to use the song in memes in this tweet.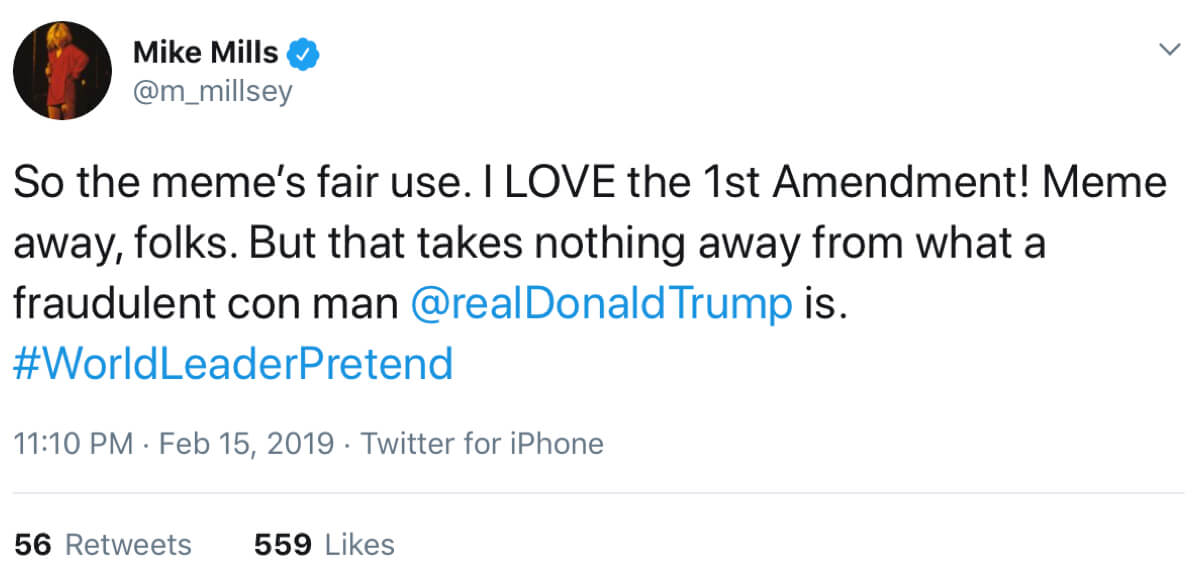 So, it appears that Universal Music Publishing Group has gone against the wishes of Mills and had the video taken down anyway. Since Universal holds the rights, it doesn't have to respect the wishes of its artists but you'd think it would be a factor before copyright claims are filed.
Fair use advocates are arguing that the video is protected under fair use because it's both political commentary and satire.