President Trump has had another of his memes taken down by Twitter after a Digital Millennium Copyright Act (DMCA) takedown notice – but this time, the meme in question features a photo of Trump himself.
The meme contained a black and white photo of Trump pointing towards the camera with the text: "In reality, they're not after me, they're after you. I'm just in the way."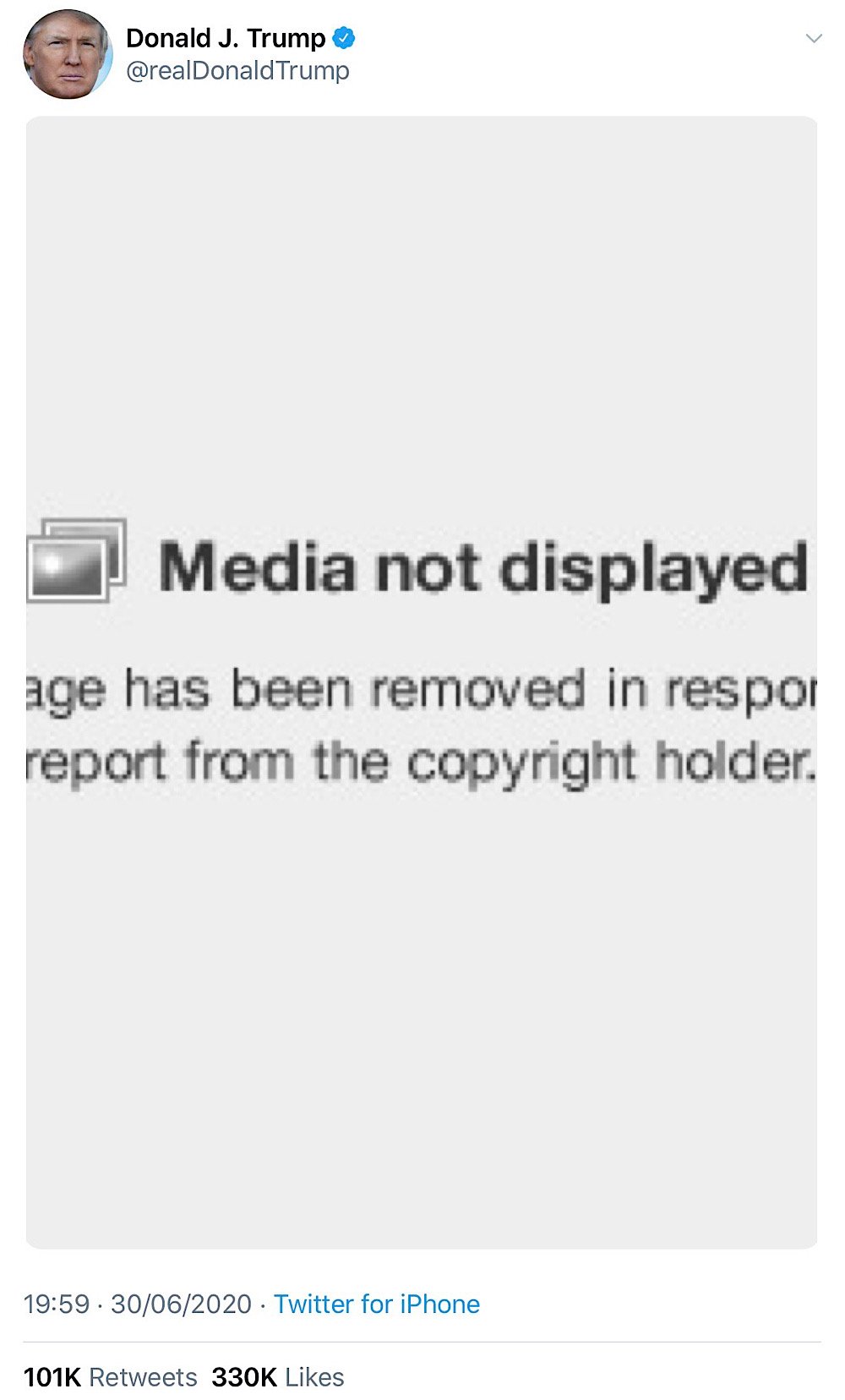 Despite the meme featuring a photo of Trump, the photo was taken by The New York Times to accompany a 2015 feature it wrote about then candidate Trump so they own the rights to the photo and used these rights to get the meme taken down.
Memes are often protected under fair use – a provision in copyright law that allows the use of copyrighted material without permission from the rights holder.
But fair use has to be decided in court and since Trump hasn't defended any of his previous memes in court, it's unlikely that there's going to be a legal fair use decision on this meme.
Related: ? How the DMCA has become one of the biggest threats to online speech
This is the third time in 28 days that Trump has had memes that he shared on Twitter removed in response to copyright claims.
Last month, a CNN "fake news meme" that Trump shared was taken down by Twitter after a copyright claim from Jukin Media and his "Healing Not Hatred" campaign video was also removed by Twitter in response to a copyright claim.
In addition to Trump having several of his posts taken down because of copyright claims, his favorite meme artist Carpe Donktum was also permanently suspended from Twitter last month for "multiple copyright infringement notifications" related to the viral memes that he had been posting.
The DMCA has been heavily criticized for its shoot-first, ask-questions-later approach that allows it to be weaponized as a censorship tool.
Memes are one of the main types of content that have been targeted under the DMCA and since a long, expensive legal battle is the only way to establish fair use, the system is weighted in favor of the rights holders and takedowns of memes are rarely challenged.