After President Trump was diagnosed with COVID-19, Twitter was flooded with tweets from high-profile users hoping that he dies.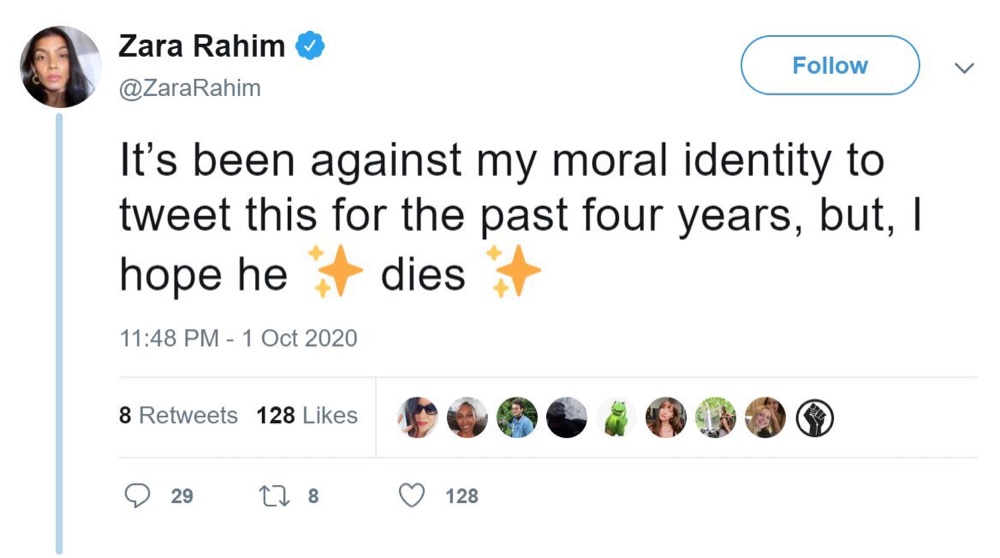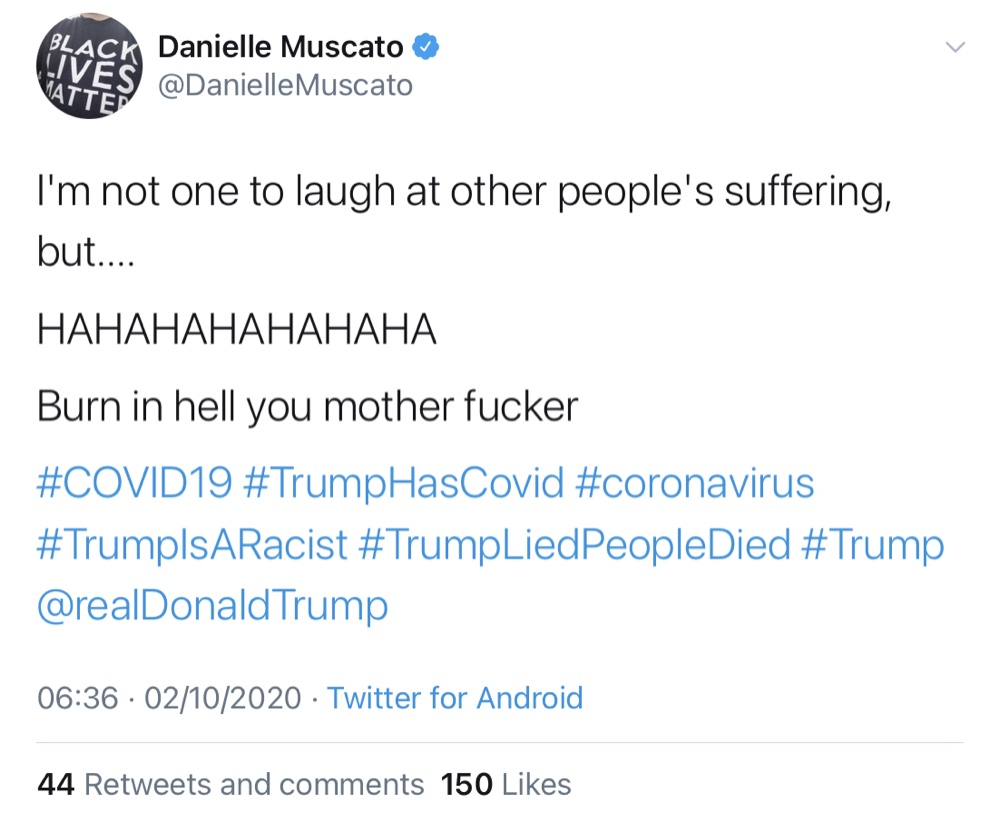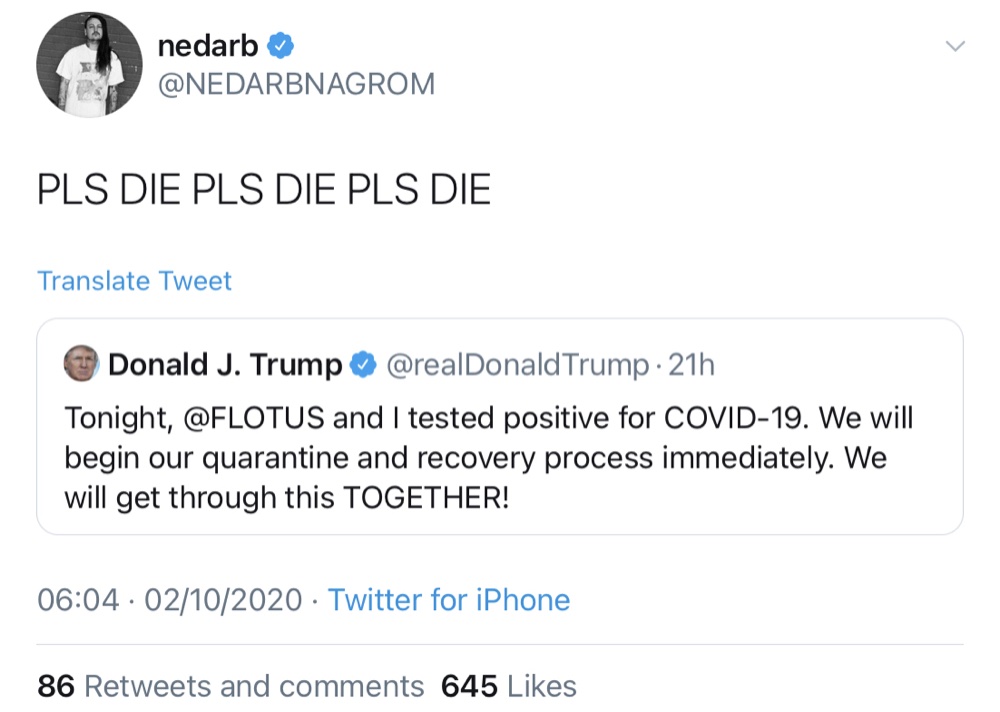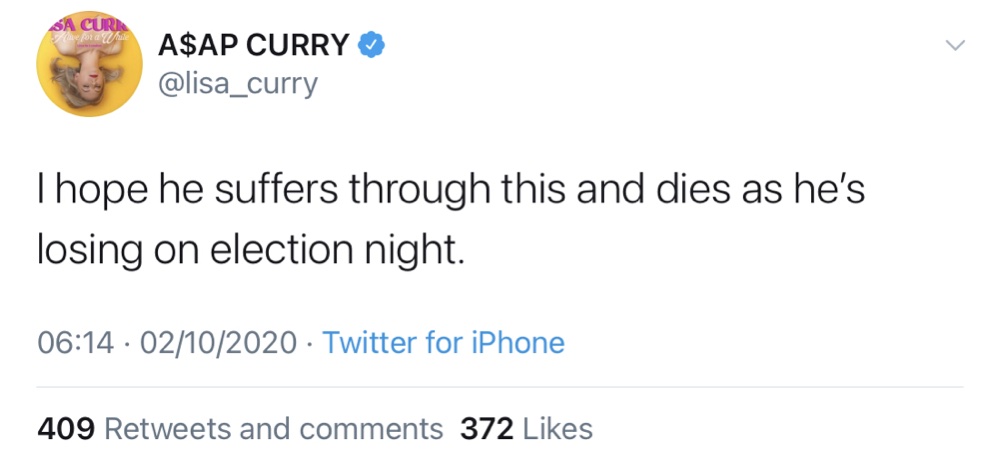 Twitter subsequently put out a statement warning that "tweets that wish or hope for death, serious bodily harm or fatal disease against anyone are not allowed and will need to be removed."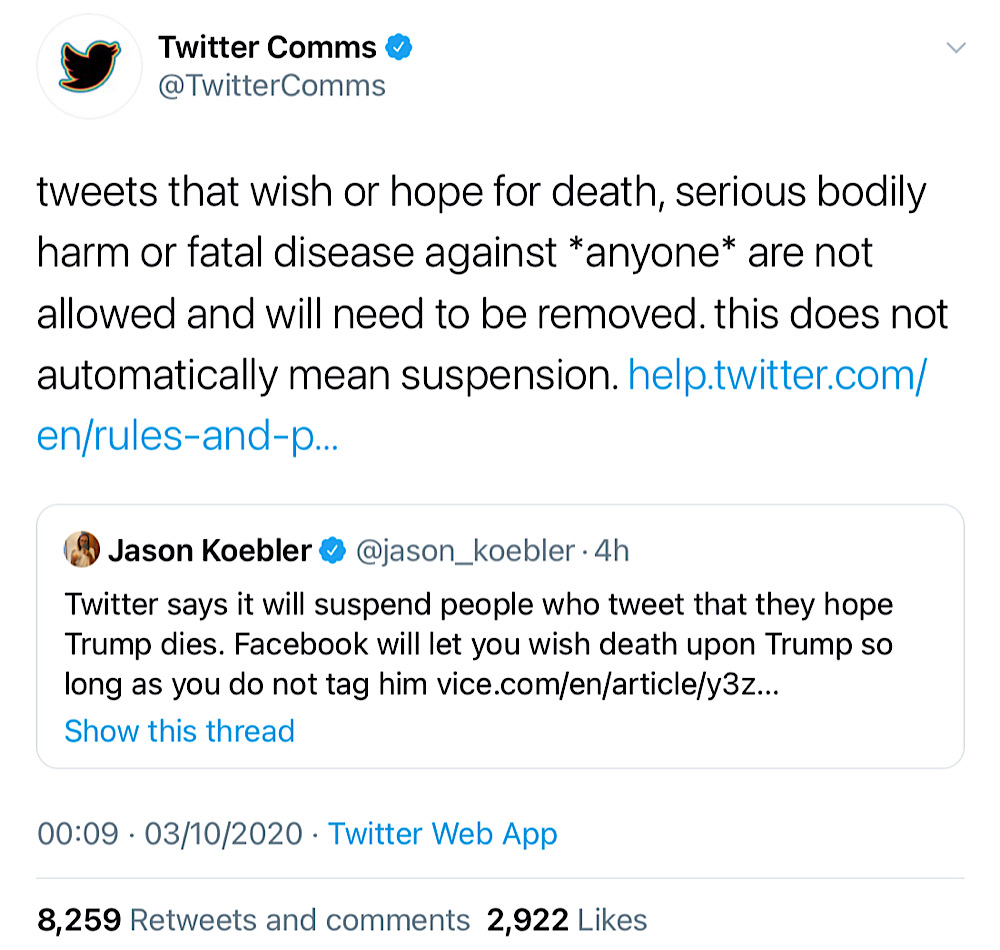 Now many Twitter users are outraged that they can't wish for the President's death on Twitter with some blaming "Gamergate" and Twitter's failure to censor enough in the past as the source of their frustration.
Congresswoman Ilhan Omar tweeted a sarcastic "Excuse Me?" GIF questioning the decision.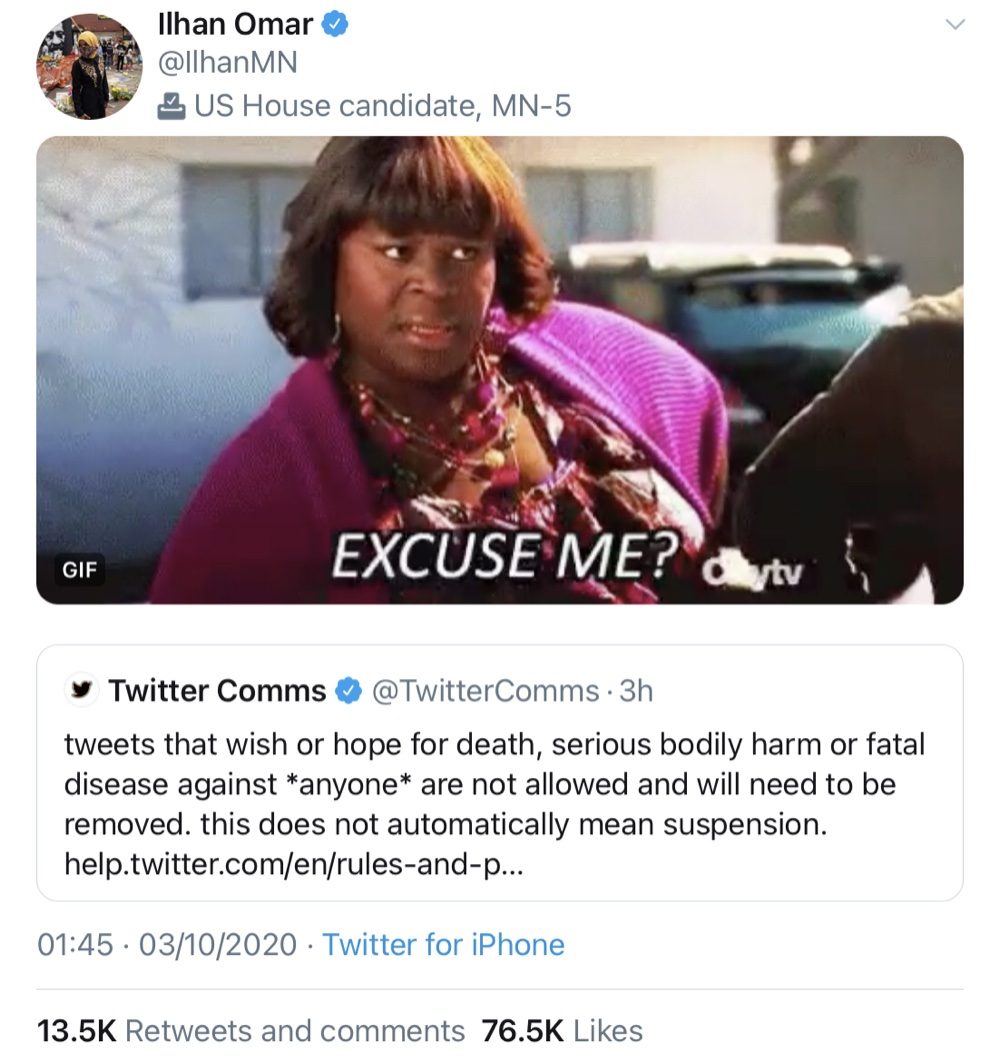 Omar's Senior Communications Director Jason Slevin complained that Omar "gets actual death threats on this platform all the time and Twitter doesn't do shit."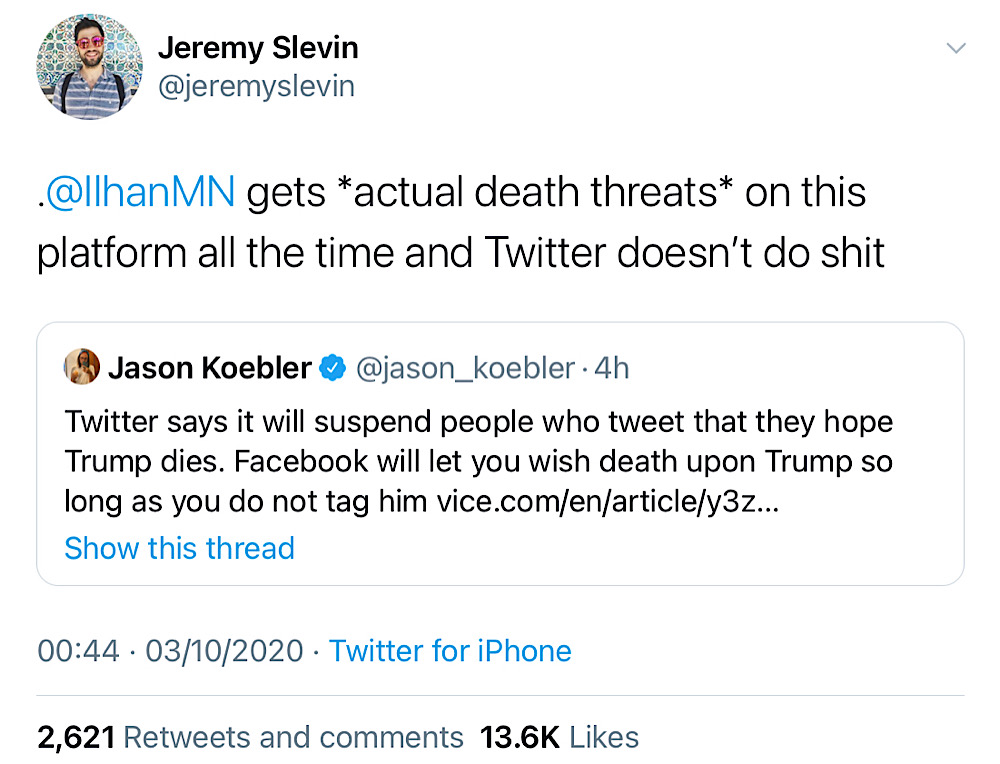 Author and indie game developer Zoë Quinn claimed that Twitter had ignored the casework she brought to Twitter as a "trained, trusted partner" in their internal processes and wrote that she was "rooting against" Trump. She followed up with: "GOD wouldn't it be just the BIGGEST SHAME if jack got it next? Absolutely terrible." Quinn is likely referencing Twitter CEO Jack Dorsey.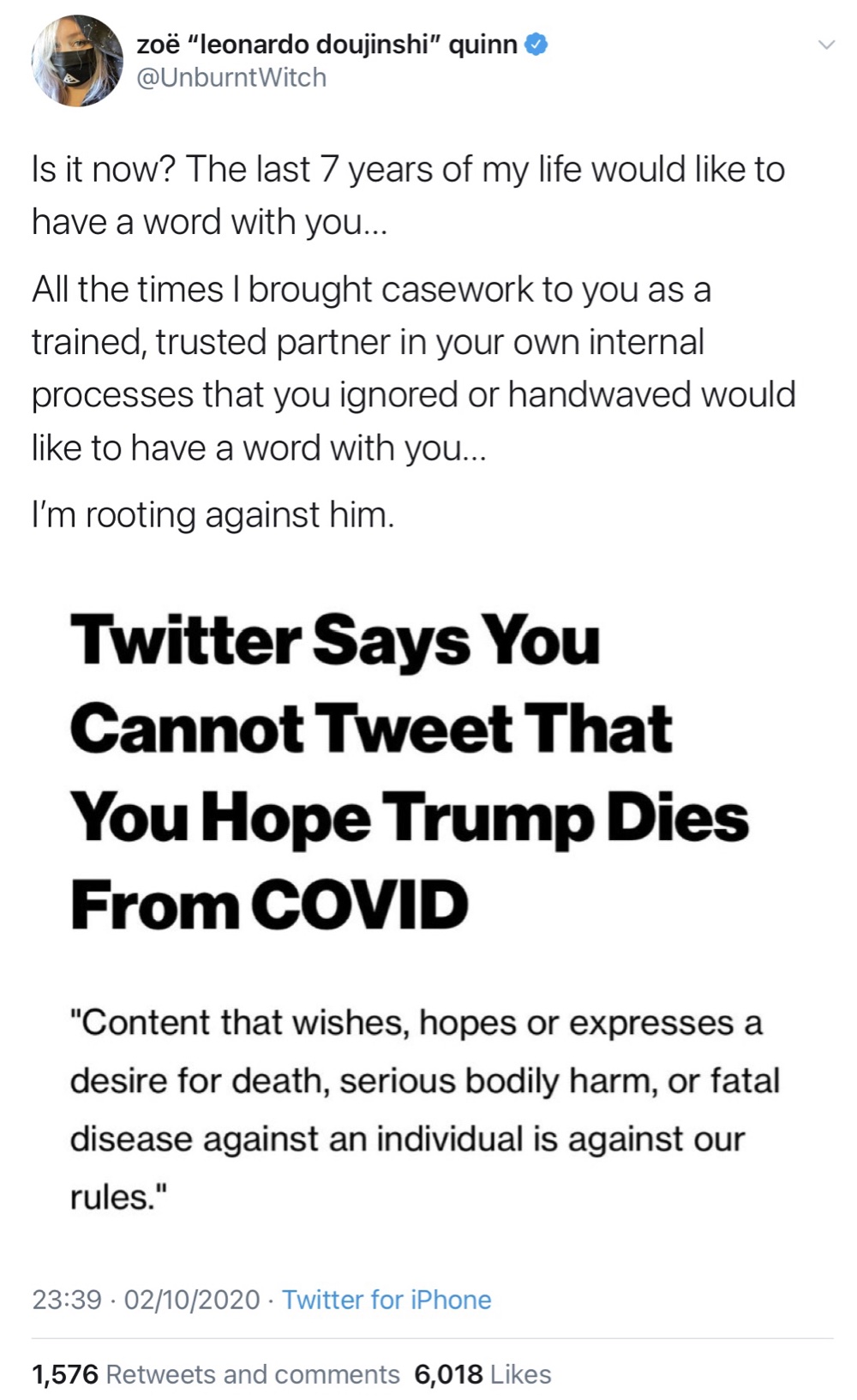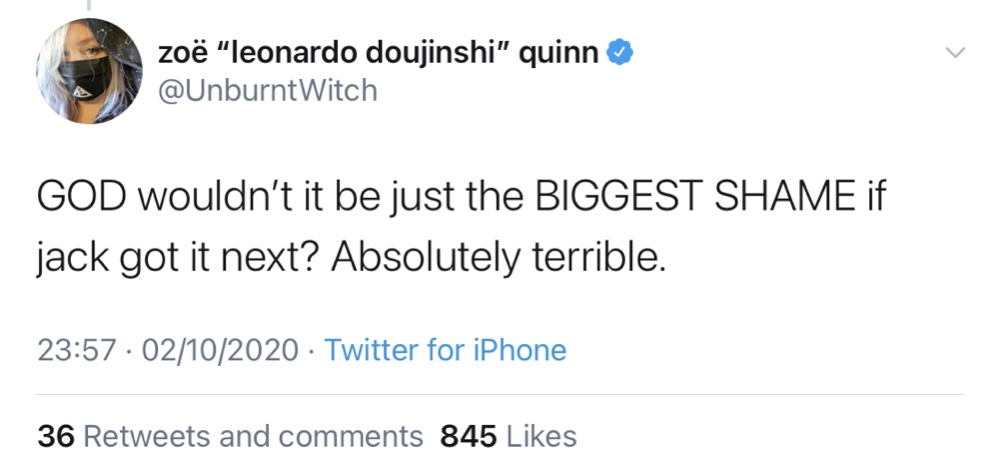 And game developer and writer Leena van Deventer responded to the announcement by calling Twitter "feckless cowards" and blaming Gamergate.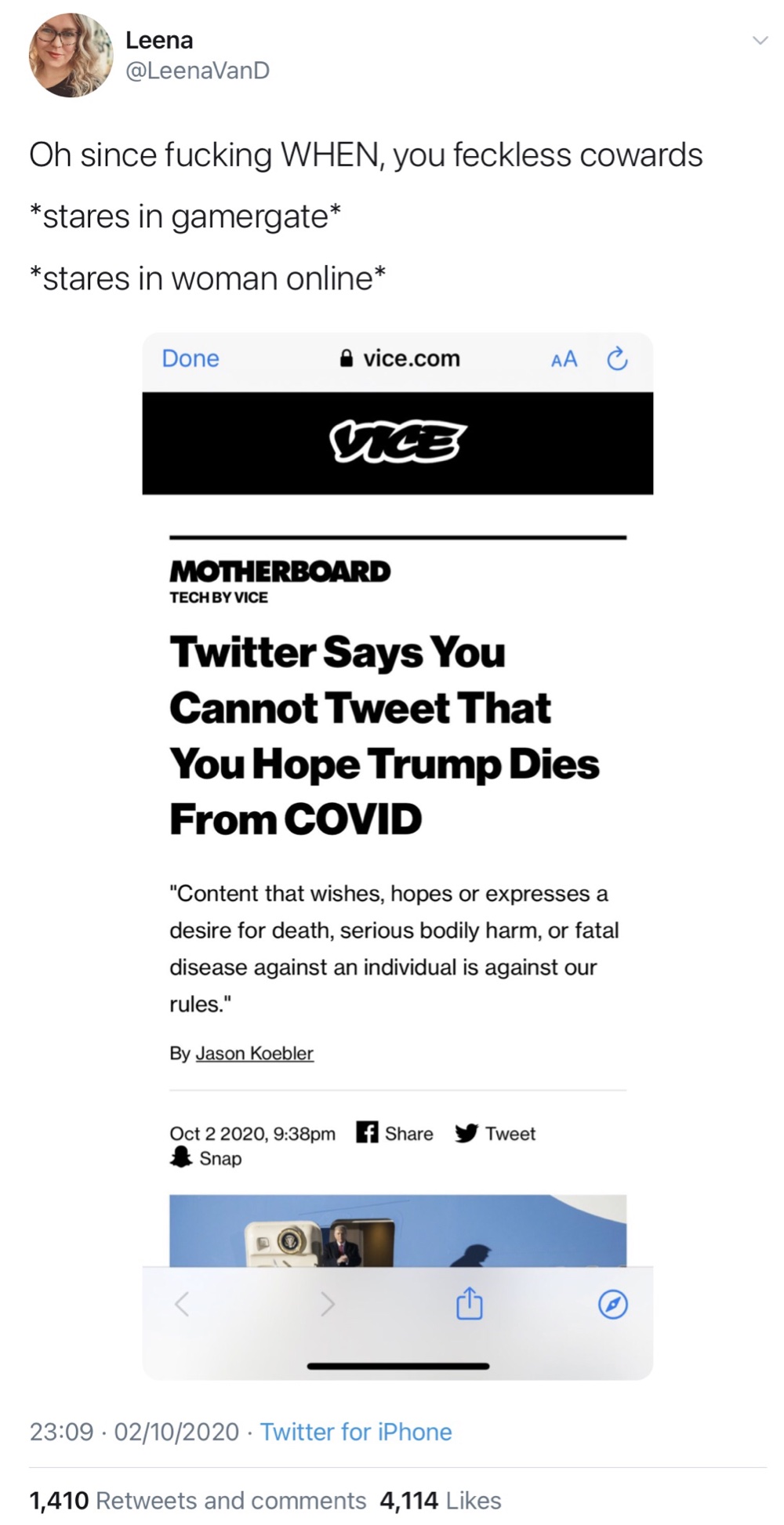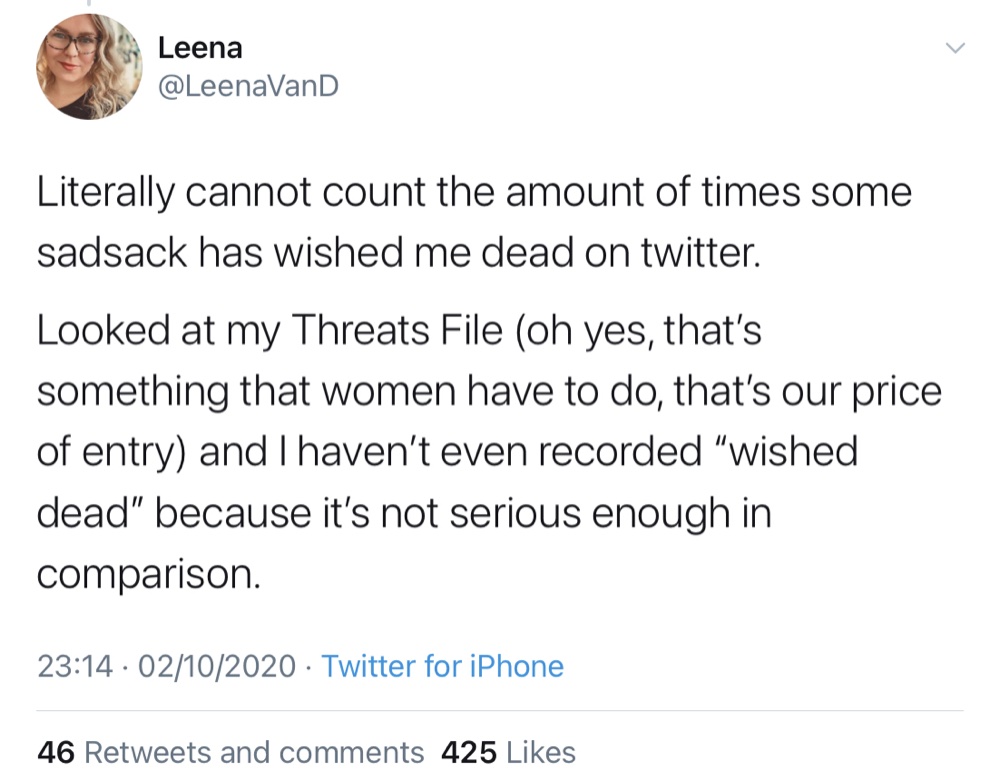 Ironically, some of those complaining about Twitter restricting their ability to tweet wishes or hopes that the President will die are vocal advocates of Big Tech censorship and call for these platforms to remove negative posts that are directed at them.
In 2015, Quinn called for the United Nations to censor the internet by shutting down "bad actors and bad faith websites" and cited "individuals on services like YouTube" who make a living "harassing" her.
Quinn didn't name any of these bad actors or individuals and let people see for themselves whether these so-called harassment videos were actually just criticism that she wanted to be scrubbed from the internet.
Omar is also a supporter of social media censorship and has called for Trump's tweets to be removed when they're directed at her. She has also complained that Trump's Twitter account hasn't been fully suspended.
These complaints about not being able to wish for someone's death on Twitter come days after a new survey revealed a worrying trend – that almost one in five students are fine with deploying violence to shut down speech that they don't agree with.
Earlier this week, Twitter's former CEO Dick Costolo also advocated for violence against people that express opposing viewpoints when he tweeted that those who don't conform to activism in business will be shot and that he'd "happily provide the video commentary."