Facebook has added a notice to President Trump's latest post about mail-in voting.
The President's post warned against what he says are the dangers of mail-in voting, suggesting that it's open to corruption.
"Mail-In Voting, unless changed by the courts, will lead to the most CORRUPT ELECTION in our Nation's History! #RIGGEDELECTION," the President posted to Facebook and Twitter.
But on Facebook, the post is now accompanied with an info panel.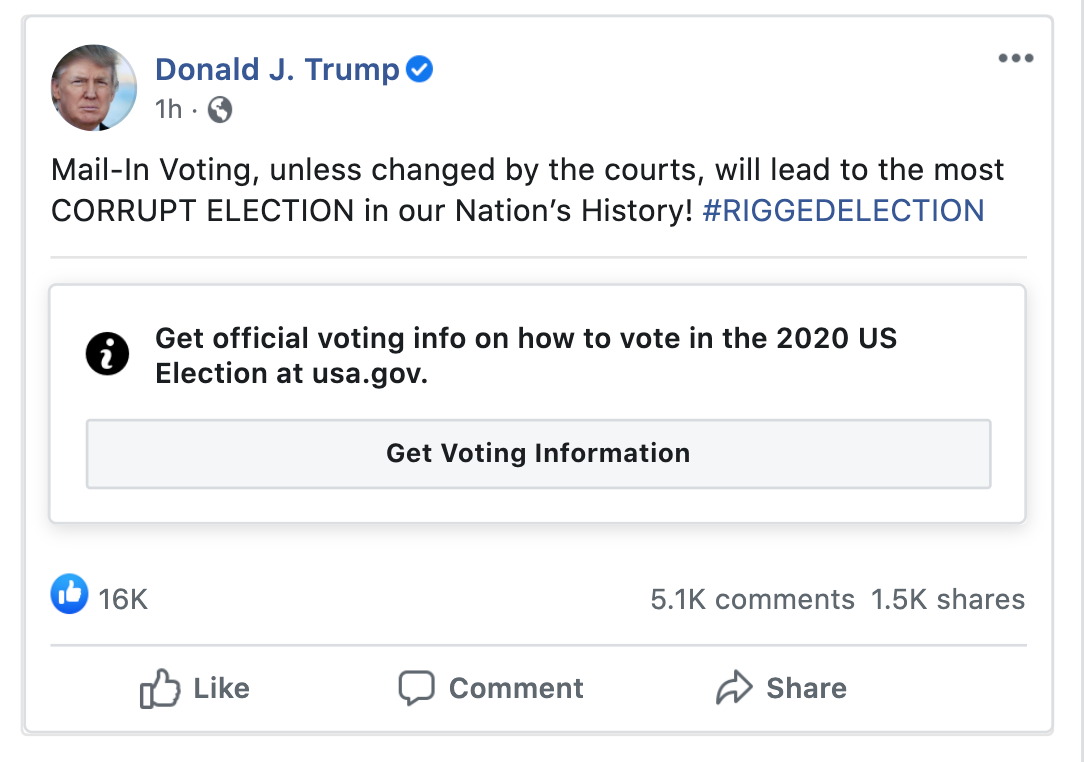 Last week, Facebook announced a new scheme where it will add notices to any posts that it decides is a "threat" to the integrity of the 2020 election and will start surfacing what it thinks is accurate voting information next to the posts of politicians.
Starting on July 16th, Facebook posts from federally federal elected officials and candidates, which includes presidential candidates, are joined by an information label telling anyone that sees the post to click through for official information on the election and how to vote.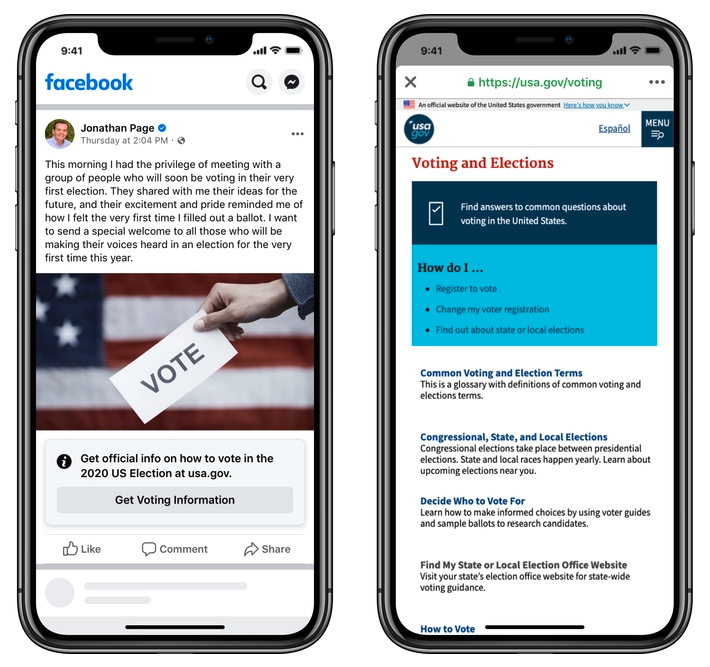 Facebook says it plans to eventually expand the info label to apply to all posts about voting in the US, even from private citizens and not only those from federally-elected political figures.
When the system was announced, Facebook didn't reference the reason why it was implementing the system on specific politicians first, before rolling it out to everyone else.
However, in May, Facebook faced criticism from media outlets and Democrats after he alleged that main-in voting systems are more susceptible to fraud.
At the time, this caused Twitter to editorialize the President's Tweet a "fact-check" on mail-in voting – even though, in Twitter's rush to act, it ended up getting the "fact-check" wrong.
At the time of writing, Twitter hasn't decided to editorialize the President's latest tweet.