The app for President Donald Trump's social media platform Truth Social hit the number 1 spot for the most downloaded app on the Google Play store after its launch on the platform.
The app finally launched on the platform after a long delay from Google.
Truth Social soared past other popular apps such as WhatsApp, Facebook, and Instagram.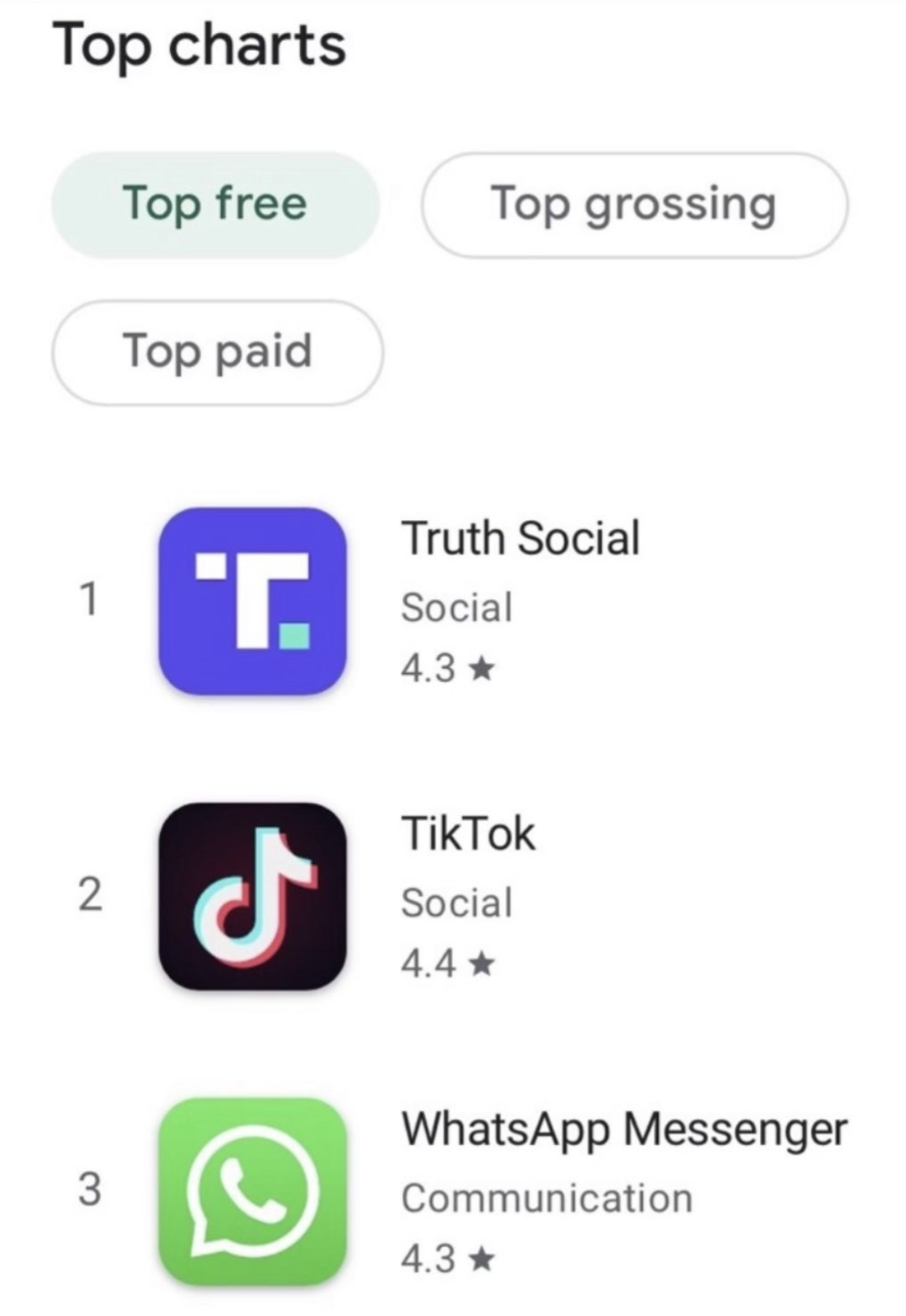 Before its launch on Google Play, the app was already available to Android users via third-party app stores like the Samsung Galaxy store.
On Wednesday, Google said that Truth Social had met all requirements for acceptance to the store.
"Apps may be distributed on Google Play provided they comply with our developer guidelines," the spokesperson said, "including the requirement to effectively moderate user-generated content and remove objectionable posts such as those that incite violence."
Google added that Truth Social had agreed to implement policies against incitement.
"It took us a while to get here," said Devin Nunes, the CEO of Trump Media & Technology Group that owns Truth Social to Just The News. "But we're glad to be here. So we're hopeful now that everyone who has an Android can either go to the Google Play Store or the Samsung Galaxy Store and download the app."