Fox News host Tucker Carlson has joined new Twitter rival platform GETTR.
"Welcome to #GETTR, @tuckercarlson!" GETTR's official account posted. The news excerpt noted that "Another big name has joined the ranks in the fight…"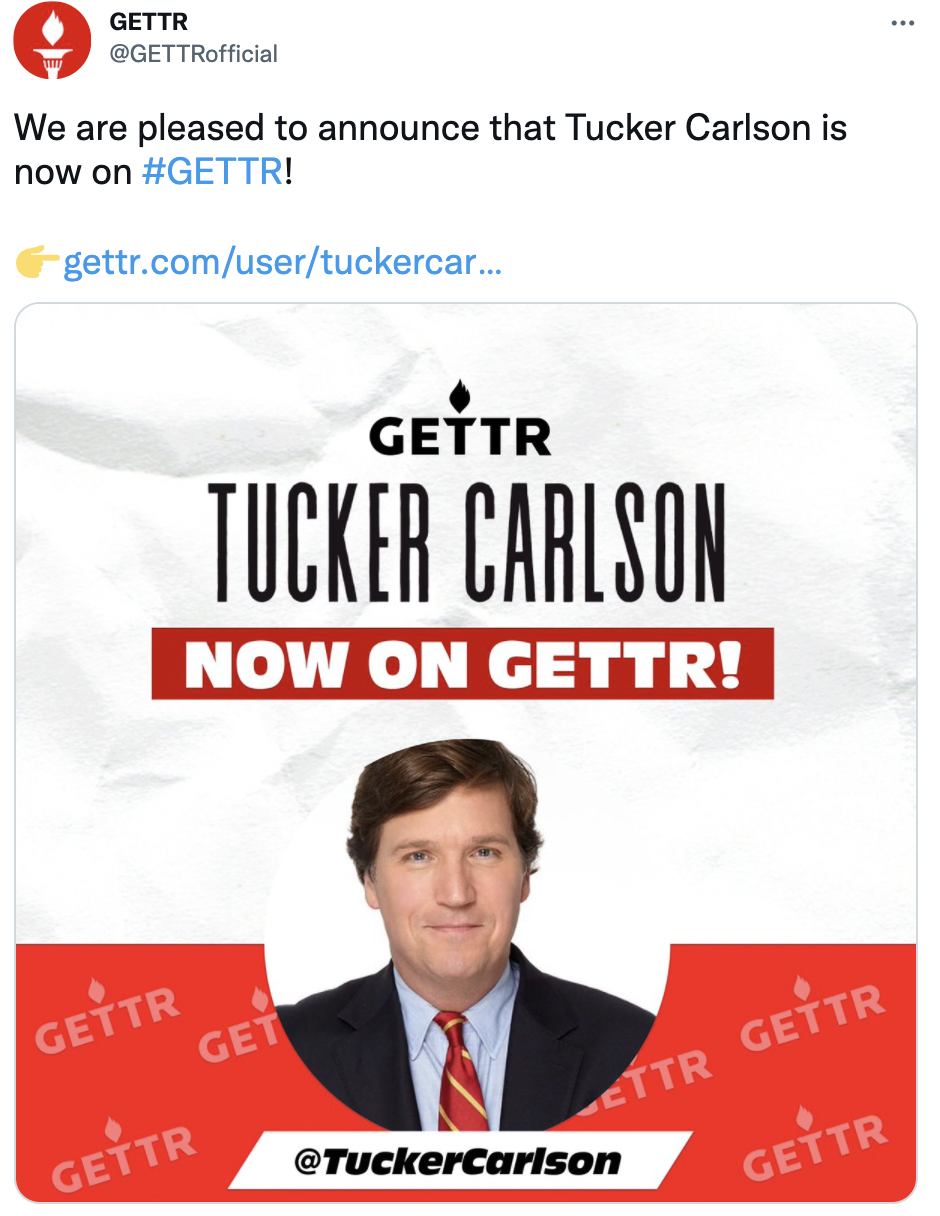 Carlson, the host of Tucker Carlson Tonight, the most popular cable news commentary show, is the latest big name to join the platform in the last couple of weeks, after podcaster Joe Rogan joined and caused over one million others to follow.
GETTR CEO Jason Miller had recently commented on the explosive growth that the platform has received in a short span of time.
"This is more evidence of the 'Great Awakening' among social media users, who are fed up with the heavy-handed censorship of the Silicon Valley oligarchs," Miller said in a statement. "GETTR keeps gathering momentum and is clearly the destination of choice for people around the world who don't want to be canceled for their political opinions."