Privacy and security-focused email client company Tutanota has launched a new product – an encrypted calendar.
The Germany-based company said the calendar is available as an integral part of the email platform, noting that some users may choose to sign up just to use the calendar.
Tutanota's goal with the new calendar is to offer an encrypted alternative to similar products from Google and Microsoft that currently dominate the market.
And while the initial version of the calendar does not include the sharing feature, allowing it to interact with calendars from those who do not use the platform, this is something that will be added to the software before it's out of the beta version.
This will be done by integrating the iCal protocol into the code, the company said.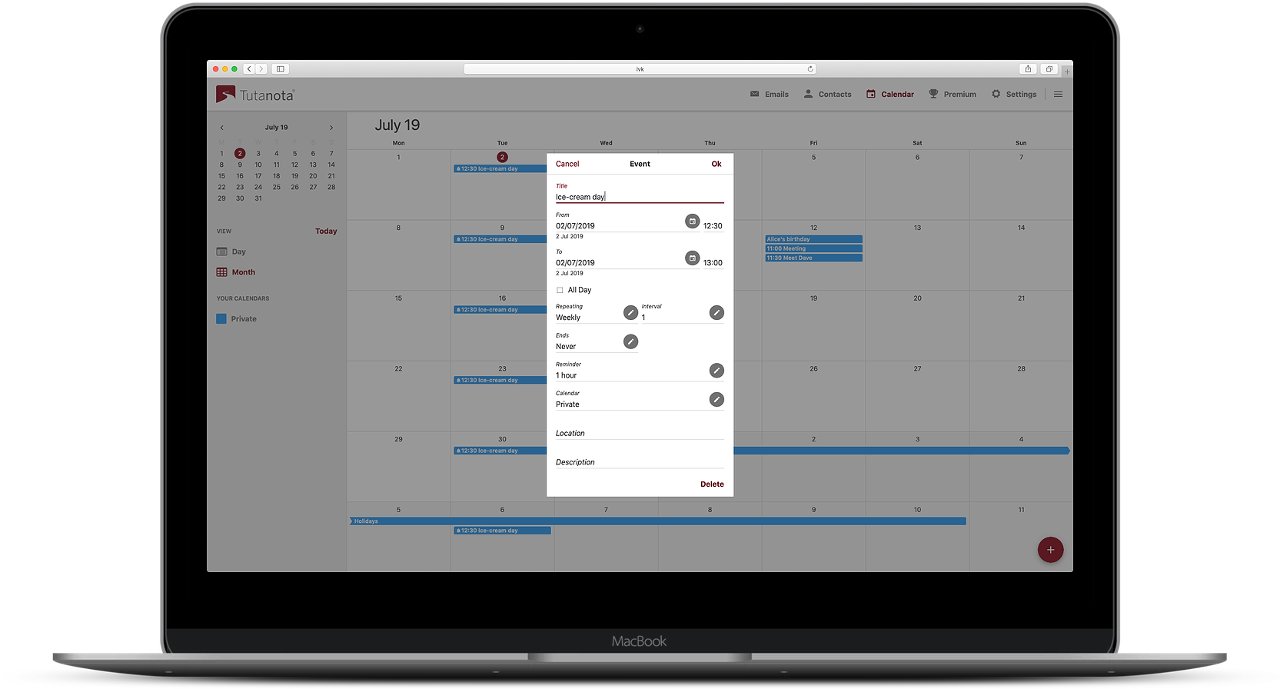 The Tutanota email client has a free and a paid, premium version – and the calendar will be available to users of both, although some of the options that will be added later will be premium only.
However, the company said, a full-featured and secure personal calendar is available to all Tutanota users free of charge.
The end-to-end encryption means that information contained in the calendar is accessible and visible only to those communicating.
With the launch of the calendar, Tutanota is moving closer to the goal of providing a full suite of encrypted products to the privacy and security-aware market.
Tutanota bills itself as the world's most secure email platform, considering the strong emphasis it puts on user security and privacy. This is achieved through end-to-end encryption and two-factor authentication.
The company's ethos is to treat privacy and security as a human right, and for that reason it chooses to offer a free version, making the products available to everybody.
By adopting the "freemium" – business model – free of charge for individuals, and paid for businesses – Tutanota does not have advertisements.
The open-source products the company offers are available on the web and as iOS and Android apps. Regardless of the platform, all communications exchanged between Tutanota accounts are always end-to-end encrypted.
See the company's blog post for more details.