Twitch star Adin Ross, popular for his GTA streams, was banned indefinitely for violating the Amazon-owned platform's rules on "hateful slurs and symbols." The streamer has been suspended from the platform a few times before.
In a since-deleted tweet, Ross posted a screenshot of the email he received from Twitch about the permanent ban. He was told that he was banned for using "hateful slurs or symbols." However, Twitch did not specify what video resulted in the ban.
"I got banned on Twitch, indefinitely. I am not sure what I said though? I'm not sure what I did? It occurred on stream or VOD? I don't know man," he wrote.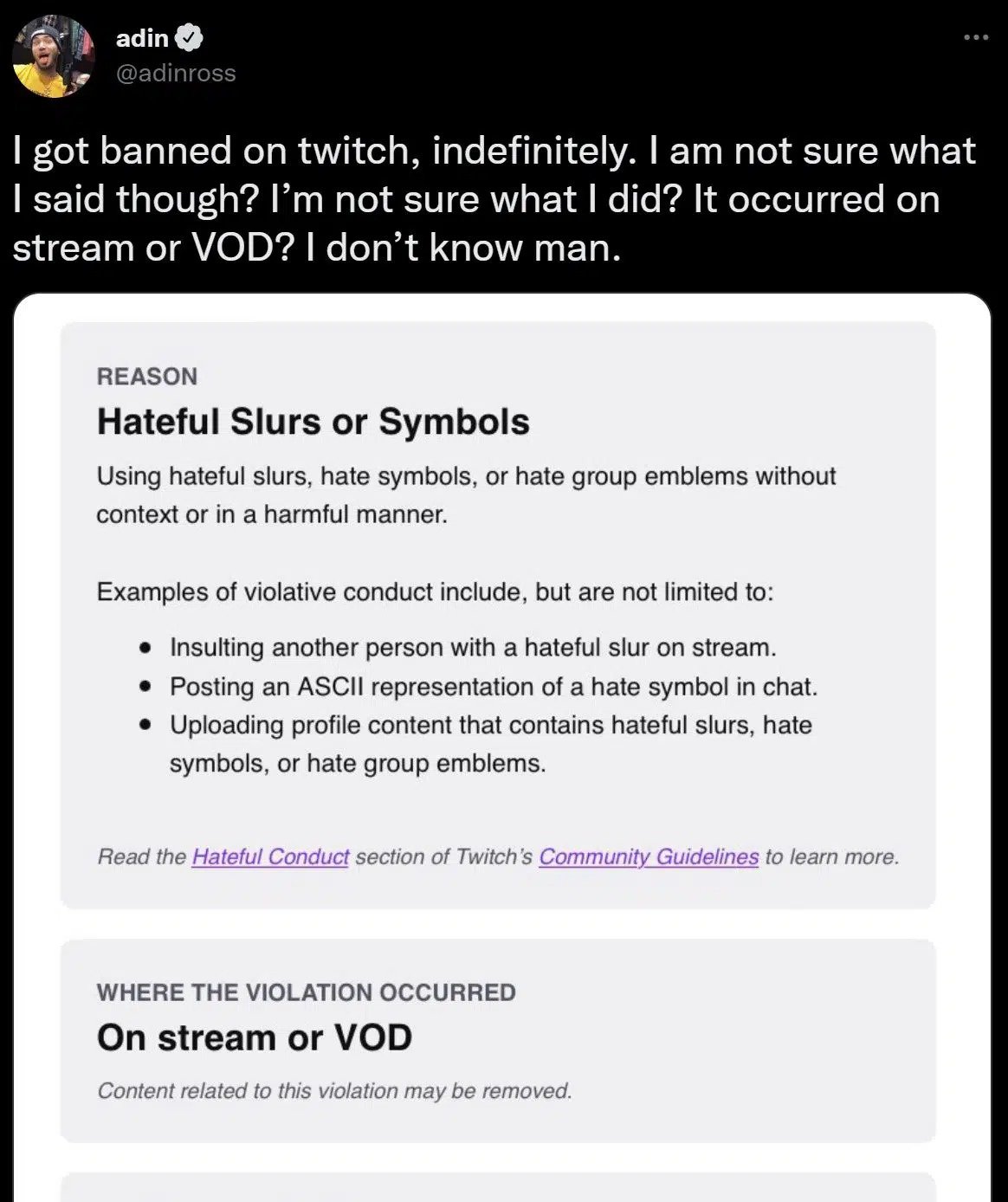 Before the ban, he had over 5.9 million followers.