Popular Twitch streamer Destiny has been banned from the Amazon-owned platform permanently for violating the platform's community guidelines on "hateful conduct."
Destiny confirmed the permanent Twitch ban on YouTube. He was told he was banned for violating a policy but, as is the standard for Twitch, he was not told what he did to violate the policy.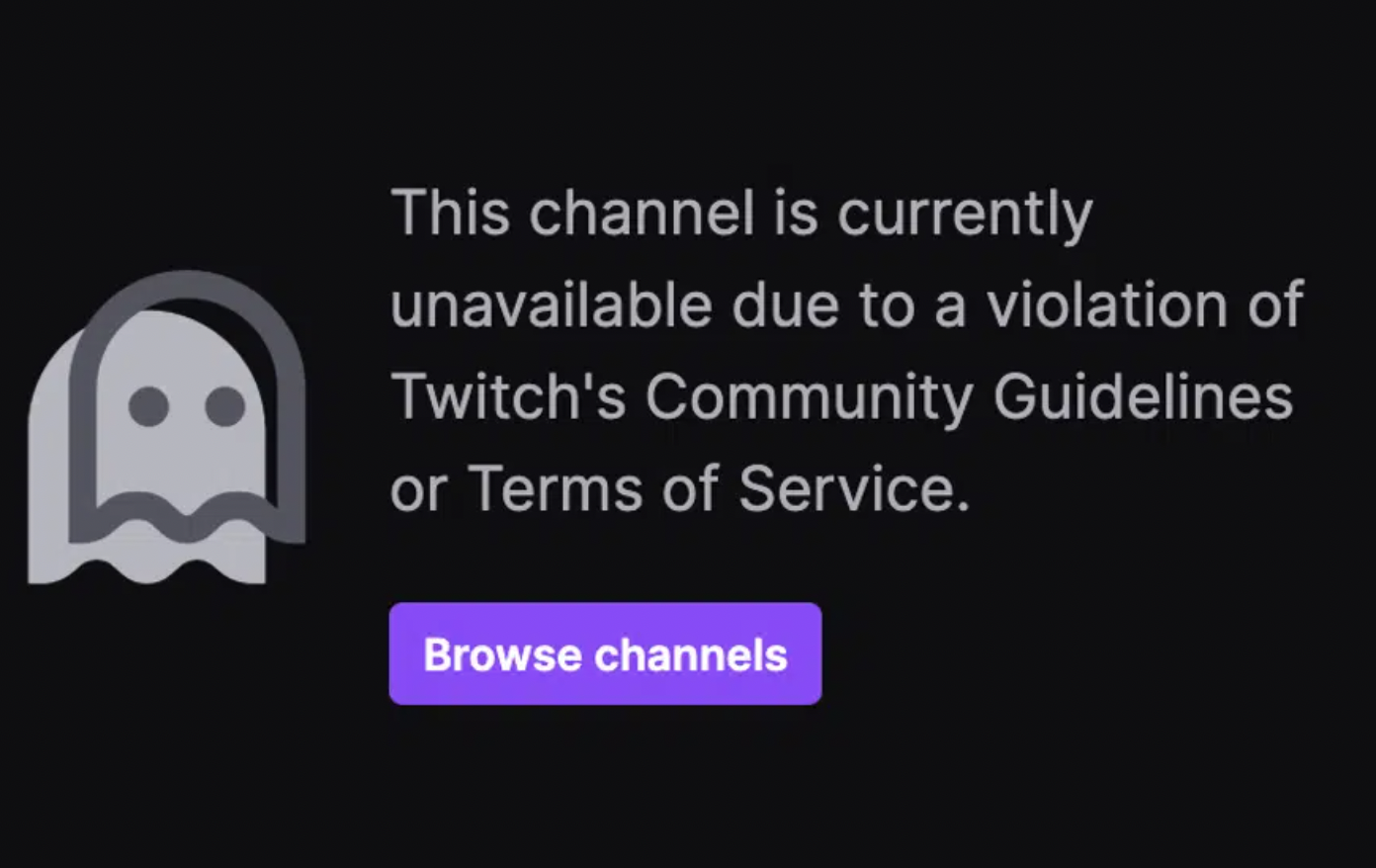 "Twitch never tells me why I get banned," Destiny explained. "They said that a violation occurred on stream, and then the three possible [reasons] they gave were: posting a combination of words and emotes in chat to promote denigration based on race, praising or supporting a hate crime.
"And then the third one, this would blow my mind if it's the third one, 'advocating for the exclusion of a group of people based on their disability.' There's no way right?"
Destiny said he doesn't believe his community participates in hate raids.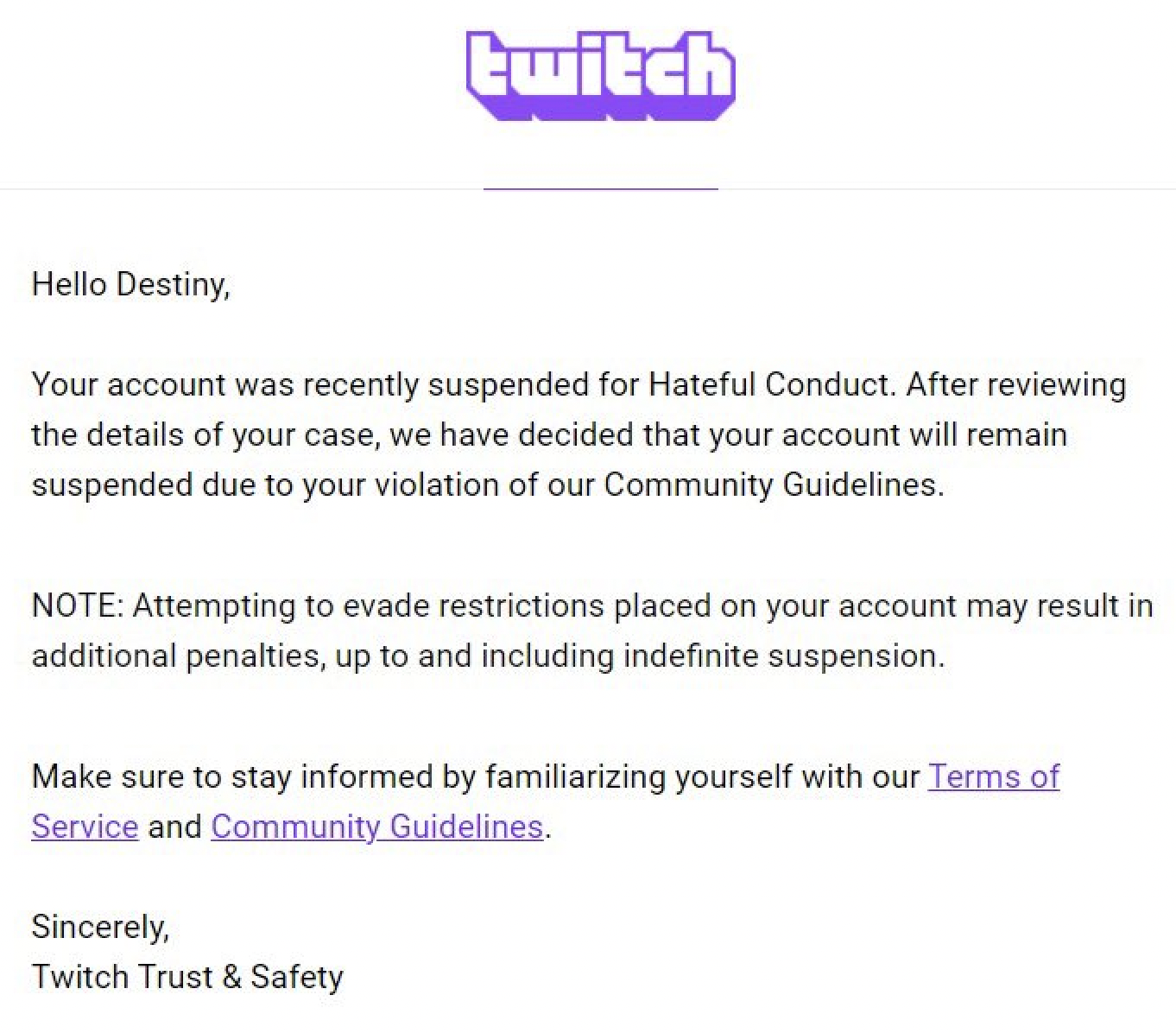 He believes he might have been banned for his claims that, "trans women shouldn't compete with ciswomen in women's athletics."
Twitch's community standards do not allow "calls for subjugation, segregation or exclusion…based on a protected characteristic."
Destiny will lose his Twitch account, with 650,000 followers amassed over 11 years, if his appeal is rejected.
It appears he will switch to YouTube which is also awful for free speech.