Popular Twitch streamer Hasan Piker slammed TikTok for banning him over his viral videos. The video game streamer is popular for his commentary on political issues.
Hasan often posts clips from his Twitch streams on TikTok. He claims that TikTok frequently suspends his account when his clips on political issues go viral on the platform.
On January 16, Hasan took to Twitter to announce that he had been banned on TikTok. He posted a screenshot of the message he received from TikTok that said that his account had been "permanently banned" for "multiple violations" of Community Guidelines.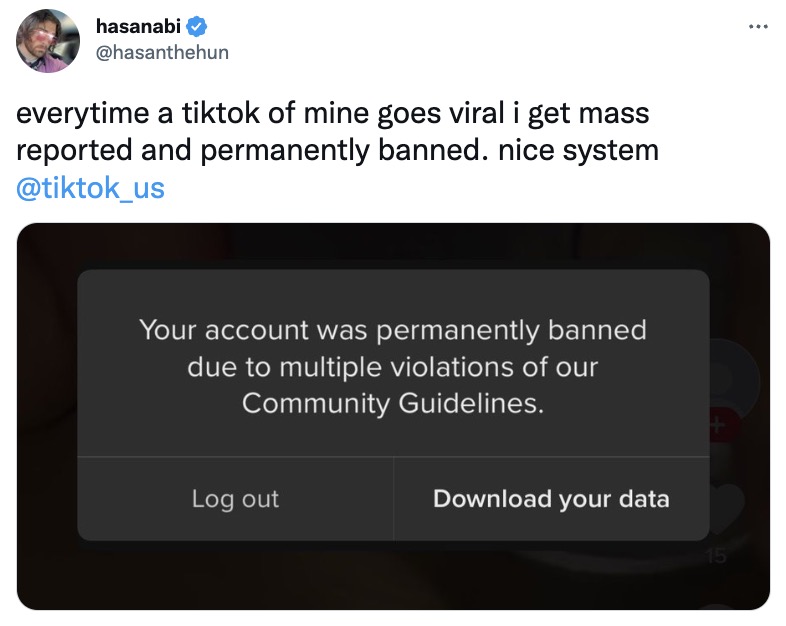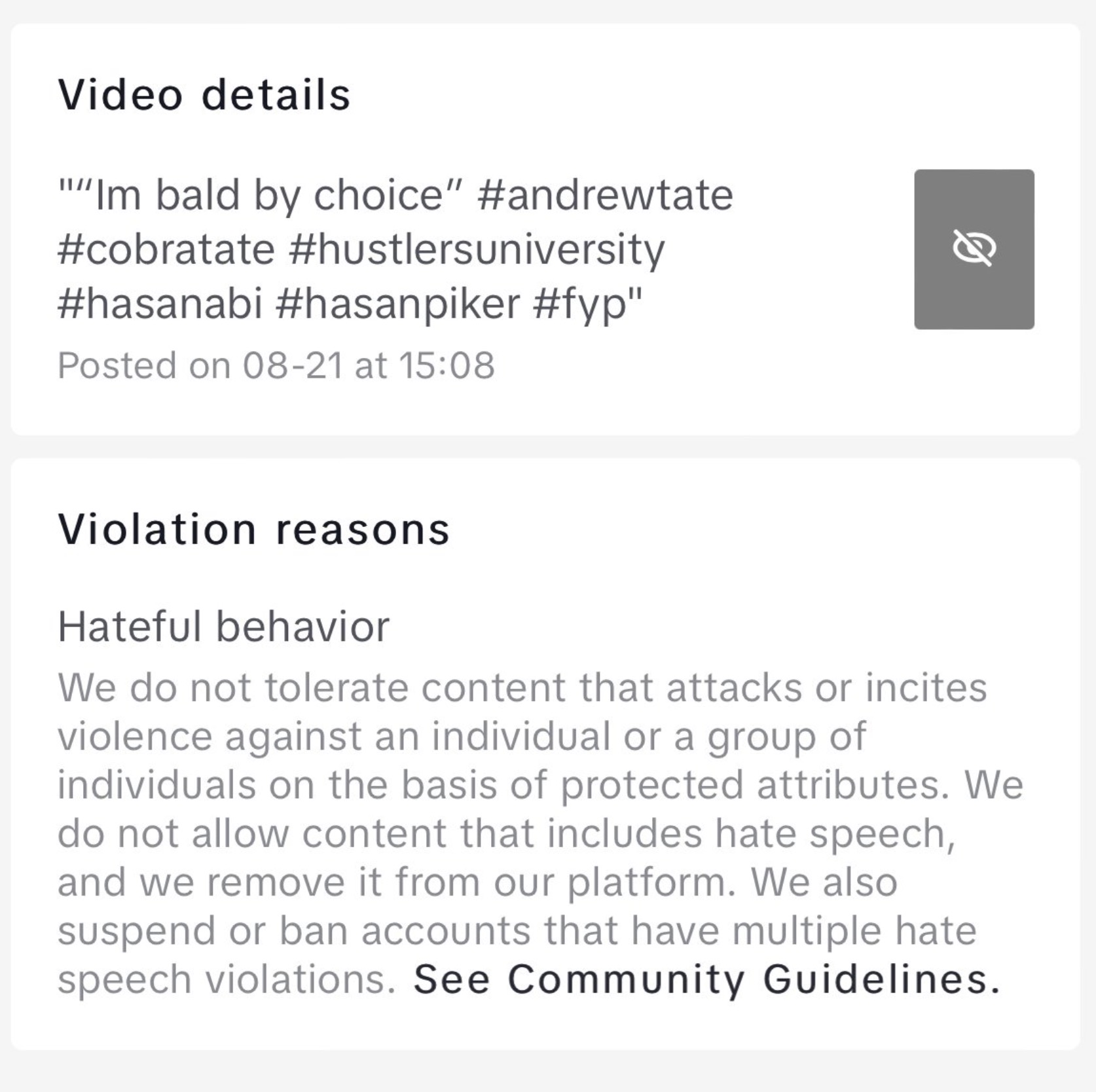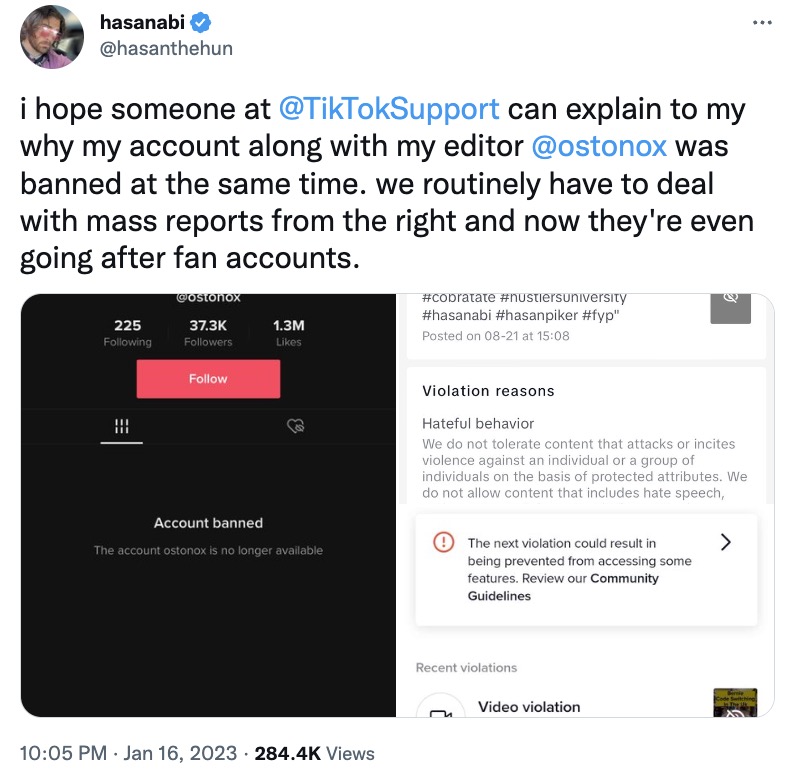 According to Hasan, he gets suspended due to mass reporting.
"Every time a TikTok of mine goes viral, I get mass reported and permanently banned," he wrote on Twitter.
Hasan also tweeted that his editor's TikTok account had also been banned and asked TikTok support to explain why that was happening.