Twitch has introduced a range of harsher new punishments that streamers and moderators can dish out to viewers they object to.
Twitch says that the controls will help to support "well-being" on the platform and help users' "peace of mind."
Twitch is known for its vast array of content – with everything from gaming streams to IRL (in real life) broadcasts and, like with other live streaming platforms, the community aspect of the stream with viewers being able to interact, engage, and share their thoughts and opinions is one of the reasons streaming has become so popular.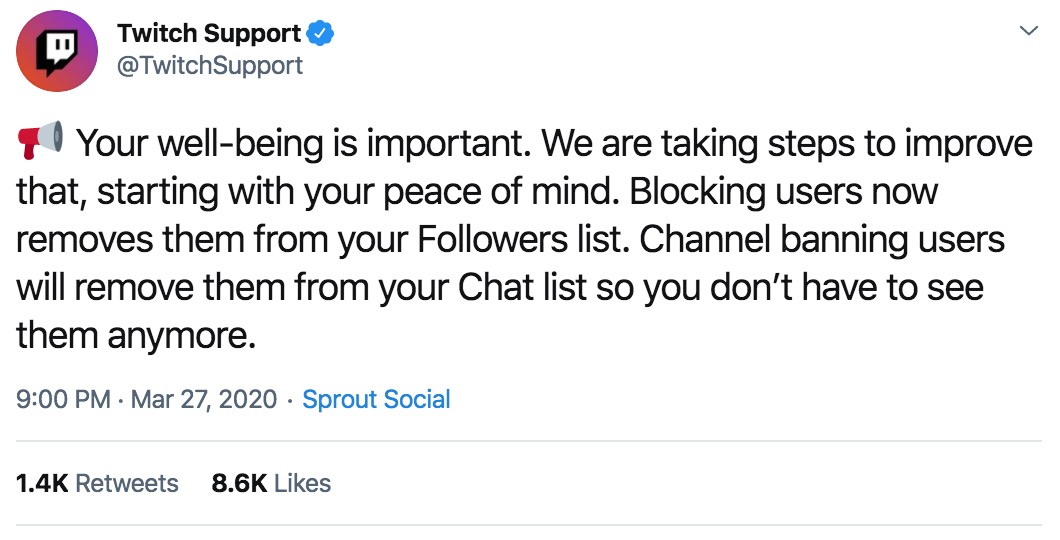 As are other platforms, Twitch is working to increase the control that the platform and streamers have over what people are allowed to say.
With the new update, Twitch says that it will allow streamers to remove users who are banned from a channel to be removed from their follower and chat lists.
Also, banned users can't refollow, whisper, host, request friendship, or purchase gift subs, Twitch said.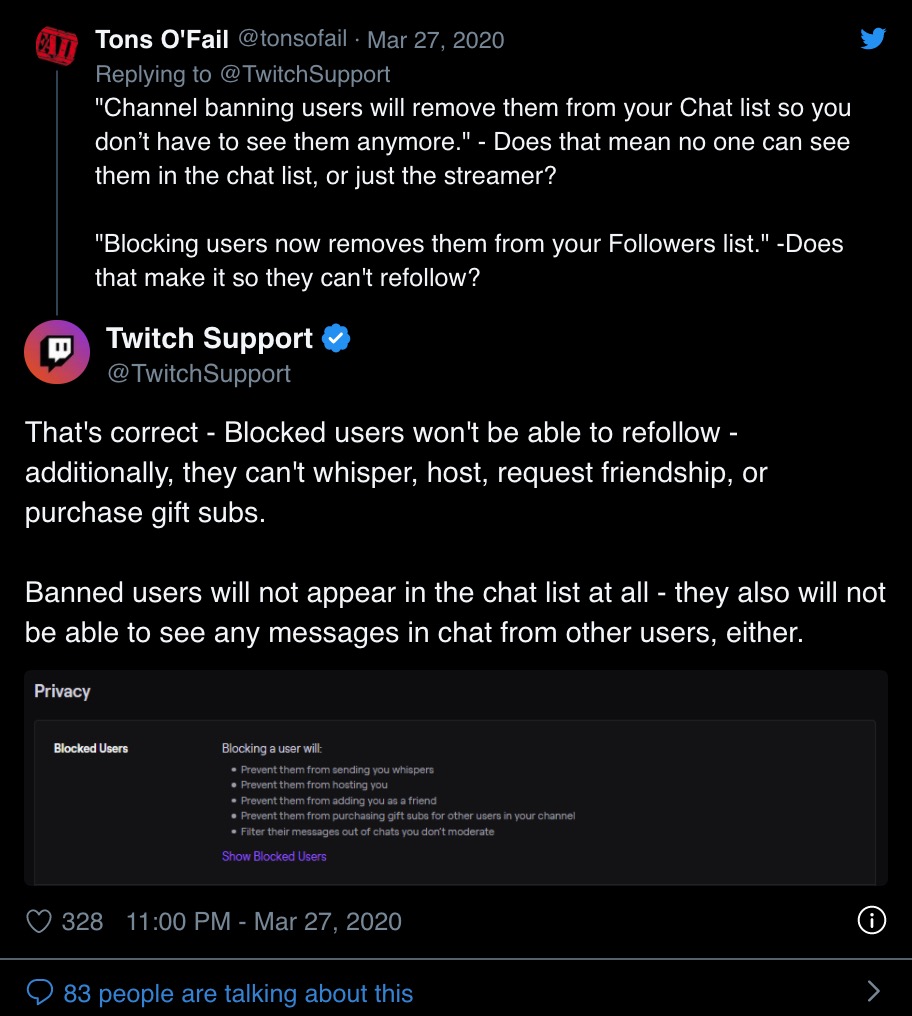 With this change, a banned user will no longer be able to view a streamer's chat at all, until they are unbanned by a moderator.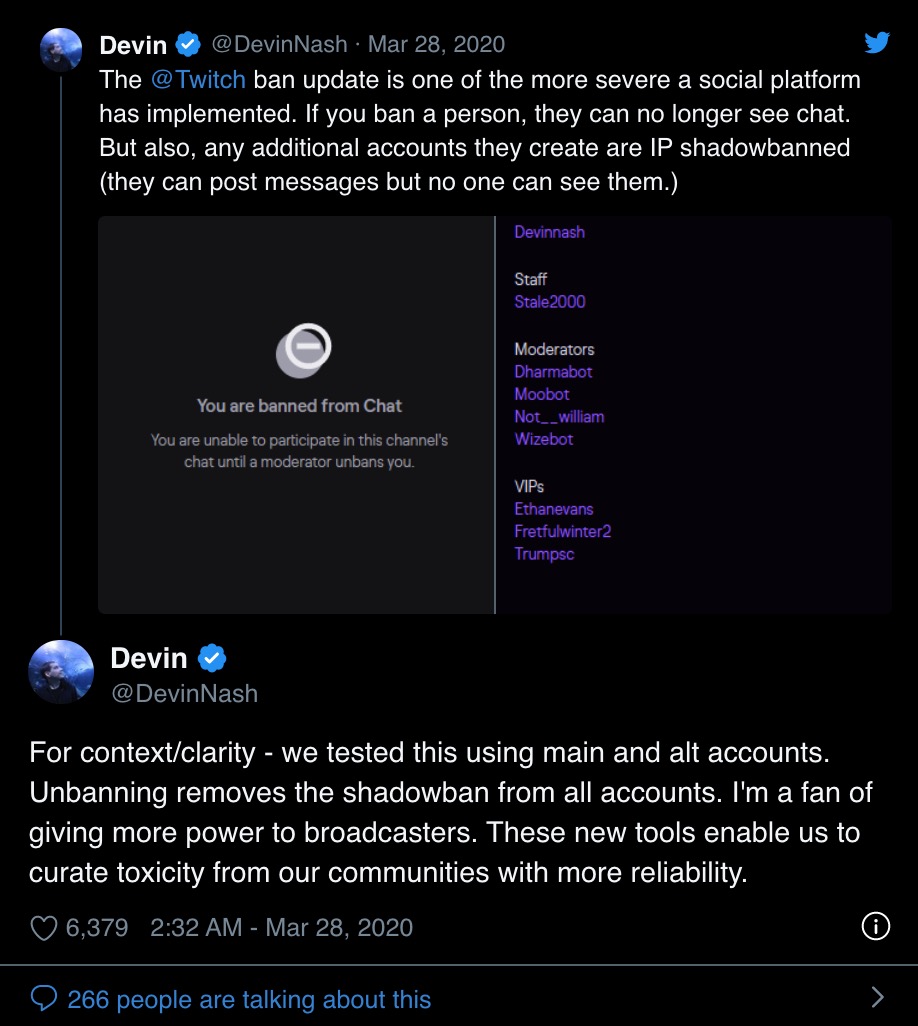 Banned users will also now be banned by their IP address – meaning that they cannot easily continue to create a new account in order to still comment on the streamer's channel that they're banned from.
However, changing an IP address through the use of a VPN will cause this feature to have little effect.