An apparent and unfortunate fan of a long-running US reality show the Apprentice has been kicked off Twitch for his username, "D:_Trump_Apprentice69," it has emerged.
Donald Trump was the Apprentice's star before he became US president in 2016, so it's entirely to be expected – or is it? – that the Amazon-owned video streaming service objected to something else, like the user's taste in TV, rather than his supposed politics – considering that he signed up to the platform in 2011 and picked this particular username at that time.
An email explaining the ban D_Trump_Apprentice69 received from Twitch said that the account was suspended indefinitely for picking an inappropriate username.
"This type of activity is not permitted on our services per our Terms of Service and our Community Guidelines regarding Violence Against Others and/or Hate Speech," the email from Twitch informed the shocked user.
However, the user who goes by Teape on Reddit, has no doubt that the ban, which came last year, had to do with the simple mention of the word "Trump" in the Twitch account name.
And Twitch explained that the user's IP had been unsupended, but that the name would remain banned.
When KEEM [@KEEMSTAR] posted about this on Twitter – describing the Twitch staff as "clearly ALT LEFT," most commenters agreed that the reaction was inappropriate, while others agreed with it, but suggested the user simply change their name and sign up again – to which others responded by explaining he would lose all of the points collected during the many years of membership.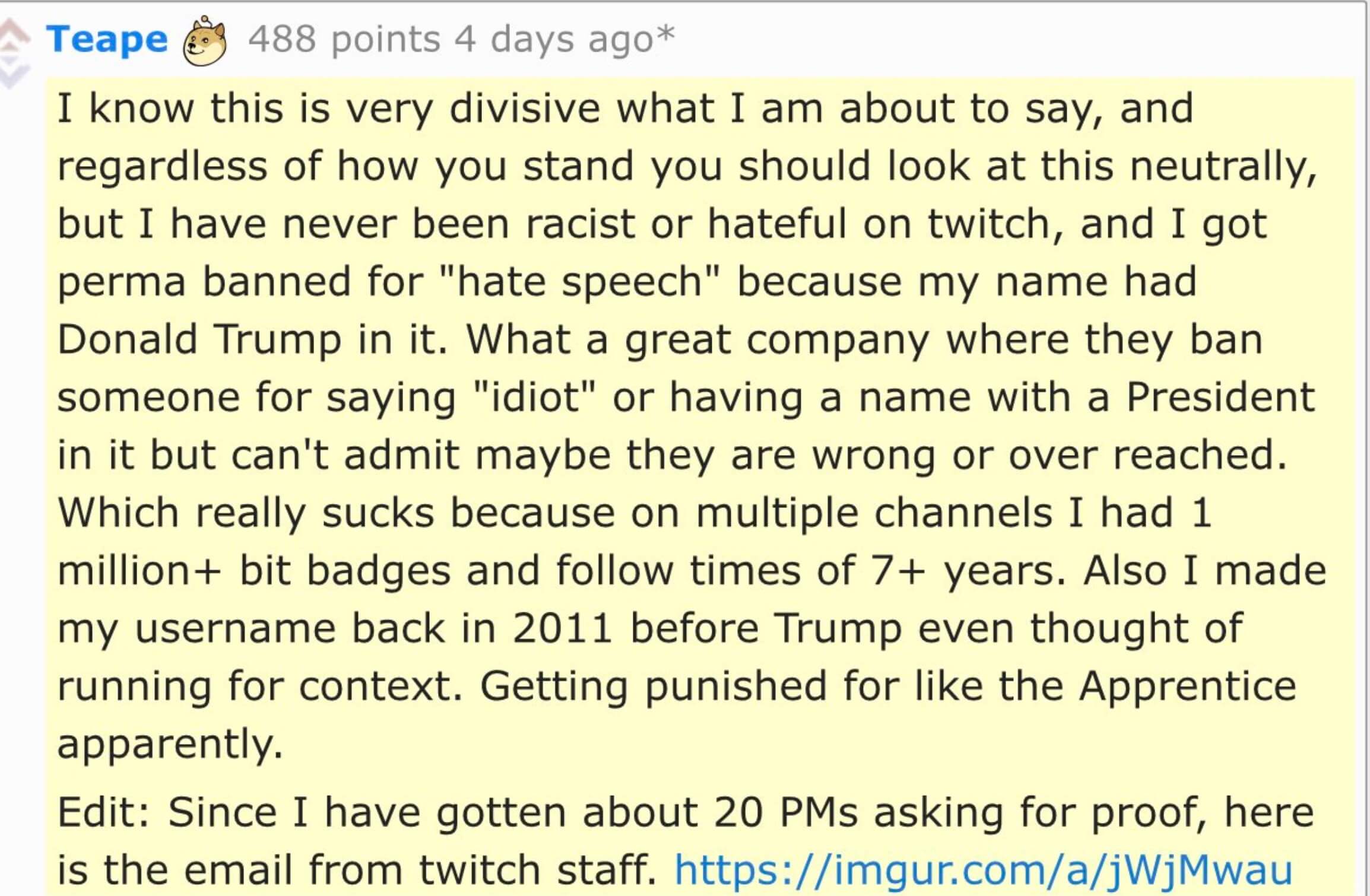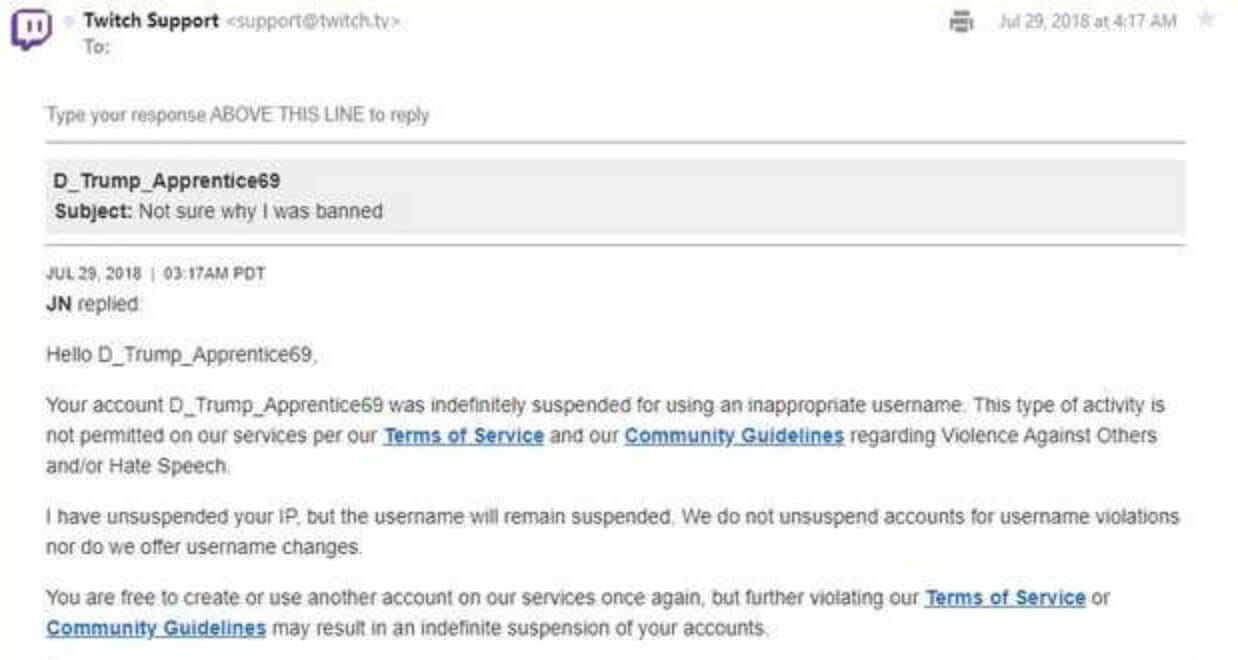 Taepe himself, who was on Reddit to comment in a thread on the ban of TF Blade on Twitch, wrote that he attempted to appeal the ban, Twitch no success.
"What a great company where they ban someone for saying 'idiot' or having a name with a president in it but can't admit maybe they are wrong or over reached," he observed.
The user also revealed that he had been cut access to multiple channels and over one million bit badges and follow times accumulated during the seven years of Twitch membership.
In the comment on Reddit, Taepe, an early adopter of the streaming service who by his own admission was in the habit of buying 100-200,000 bits per week, strongly denies ever engaging in any racism or hate speech, despite being branded exactly in this way by the company.