In response to the platform's ban in Nigeria, Twitter declared that "access to the free and open internet is an essential human right in modern society." The declaration was blasted, with critics pointing out Twitter's own silencing of many voices.
Twitter deleted a tweet by Nigeria's President Muhammud Buhari, which threatened a separatist group in the nation's southeastern region with violence. His account was also suspended for 12 hours. The Nigerian government blames the group for the recent attacks on government buildings.
"Many of those misbehaving today are too young to be aware of the destruction and loss of lives that occurred during the Nigerian Civil War," Buhari wrote in the now-deleted tweet. "Those of us in the fields for 30 months, who went through the war, will treat them in the language they understand."
Between 1967 and 1970, there was a bloody civil war in the country's southeastern region Biafra, where one million people died. Buhari was in the military during the civil war, fighting against a separatist group that wanted the establishment of an independent Biafra nation.
In response to the censorship, on Friday, Nigeria's Information and Culture Ministry announced the indefinite suspension of Twitter in the country.
"The Federal Government has suspended, indefinitely, the operations of the microblogging and social networking service, Twitter, in Nigeria," the country's Federal Ministry of Information and Culture tweeted Friday night.
On Saturday morning, Twitter released a statement criticizing the ban.
"We are deeply concerned by the blocking of Twitter in Nigeria," Twitter's Public Policy division tweeted in response. "Access to the free and #OpenInternet is an essential human right in modern society. We will work to restore access for all those in Nigeria who rely on Twitter to communicate and connect with the world. #KeepitOn."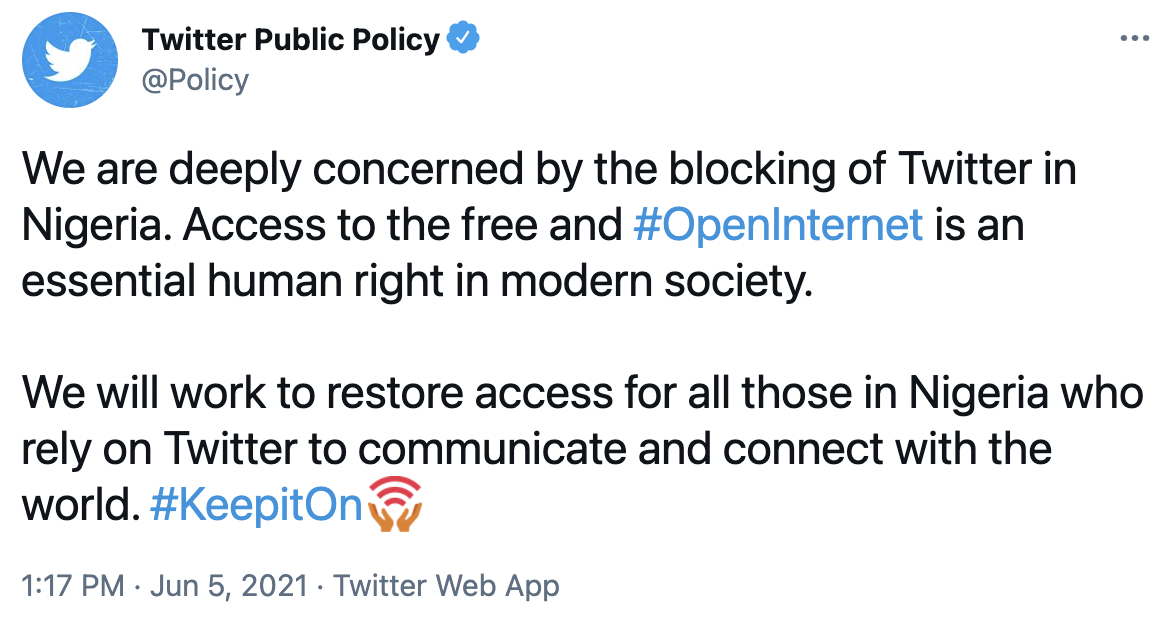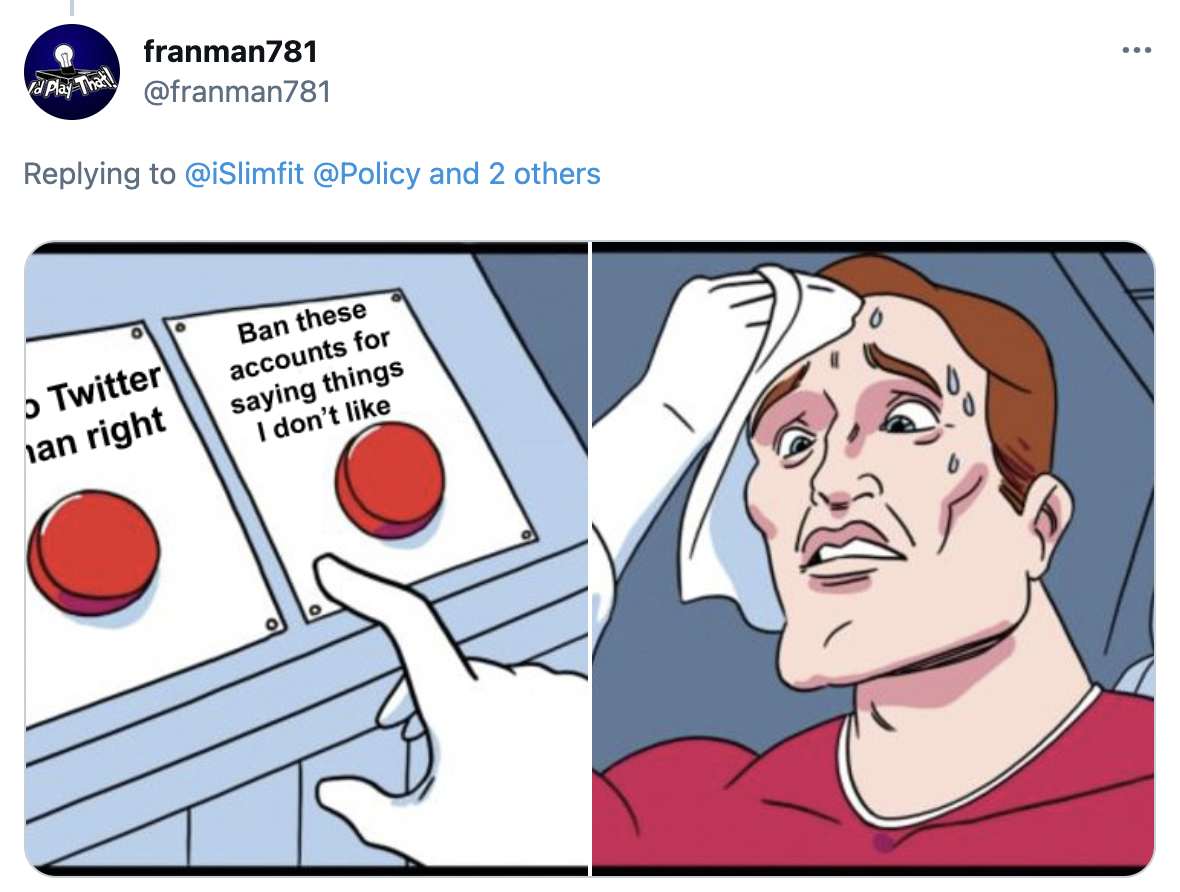 The response immediately drew criticism from Twitter users, most of them pointing out the platform's own disregard for a "free and open internet" because of its continued suppression of free speech, especially through the censorship of opinions.