In a surprising development, Twitter withdrew its agreement with The Daily Wire to broadcast their popular documentary "What is a Woman?" on the platform, citing "misgendering" as the primary reason for their decision, according to The Daily Wire. This cancellation comes despite Elon Musk's recent takeover of Twitter and his firm commitment to supporting freedom of speech.
Co-CEO of The Daily Wire, Jeremy Boreing, reported the decision on Thursday. The company had approached Twitter with an intention to stream the documentary, directed by Matt Walsh, to mark its one-year anniversary. The social media giant initially seemed supportive, even suggesting the purchase of a full page for users to view the film.
However, Twitter's enthusiasm cooled after screening the film. "Not only did they withdraw their offer, they also decided to limit the film's reach and tag it as 'hateful conduct' due to 'misgendering,'" Boreing shared in a Tweet thread.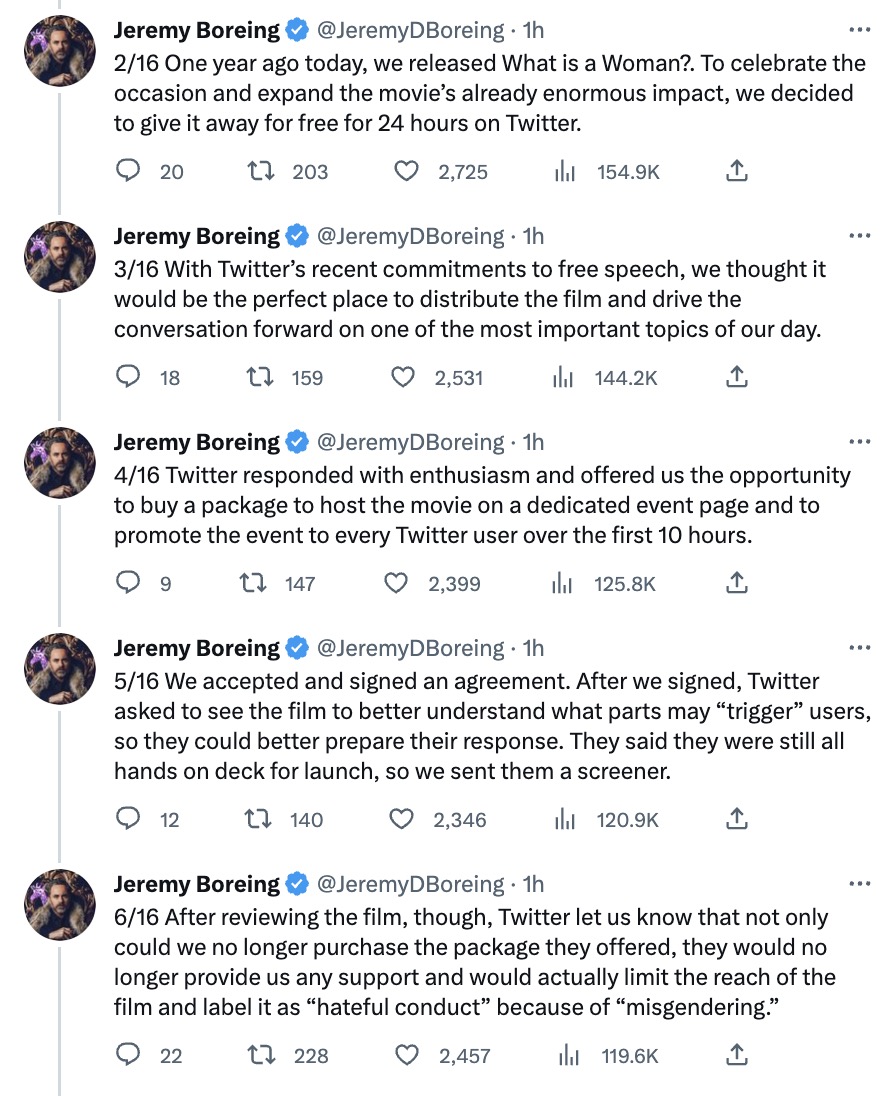 The documentary, which premiered last summer, managed to generate conversation and attention toward the potentially harmful effects of sex change procedures on minors, something often overlooked by traditional media outlets.
Boreing expressed his disappointment in Twitter's decision, pointing out the changes in Twitter's policies after Musk's takeover. The Daily Wire had recently begun streaming all of its shows on Twitter, in response to censorship actions taken against them on YouTube.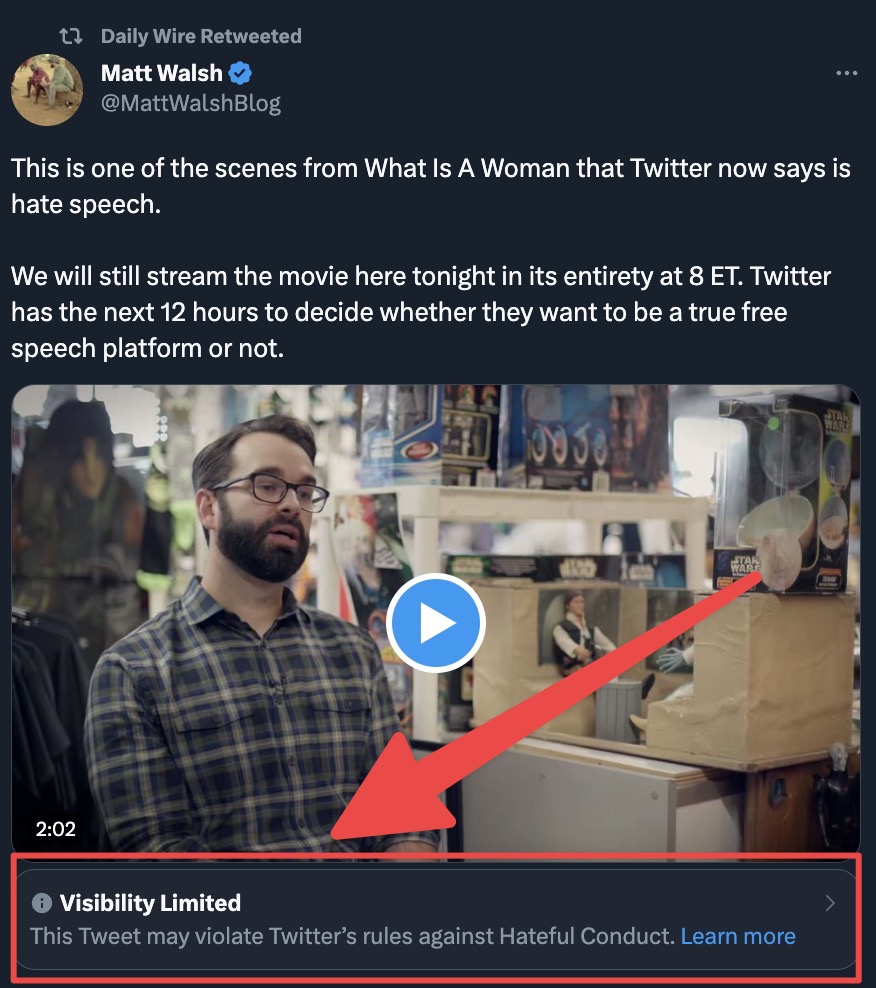 Boreing highlighted the apparent inconsistency in Twitter's policies, citing that they had removed the term "misgendering" but still considered it a form of abuse and harassment. The Daily Wire was given an option to edit the film for compliance but declined the offer.
Furthermore, Boreing added that if the film was posted, Twitter stated it would not be visible in their followers' feeds due to their "speech not reach" policy.
Despite Twitter's decision, The Daily Wire plans to proceed with the streaming of "What is a Woman?" on its page, with a Twitter space opening 30 minutes before the film's broadcast. Boreing expressed hope that Musk will reconsider this policy, which he described as a setback to free speech.
Update 13:35 –
Twitter CEO Elon Musk responded to the situation by saying that a mistake had been made by "many people" at Twitter and that the content is allowed: