Twitter has decided to suspend Sinead Watson, who is well known for being a "detransitioner" – a person who was previously transitioned but then returned to their biological gender.
The news of Watson's suspension came in a tweet posted on the account of Transgender Trend, who said that she was has not been told which of her posts violated Twitter's policies, and that she has appealed the suspension.
"Is Twitter censoring #detransitioners?," this UK-based group asked, describing Watson as a compassionate, measured and reasonable voice on Twitter, suggesting that there was no justified reason to ban her.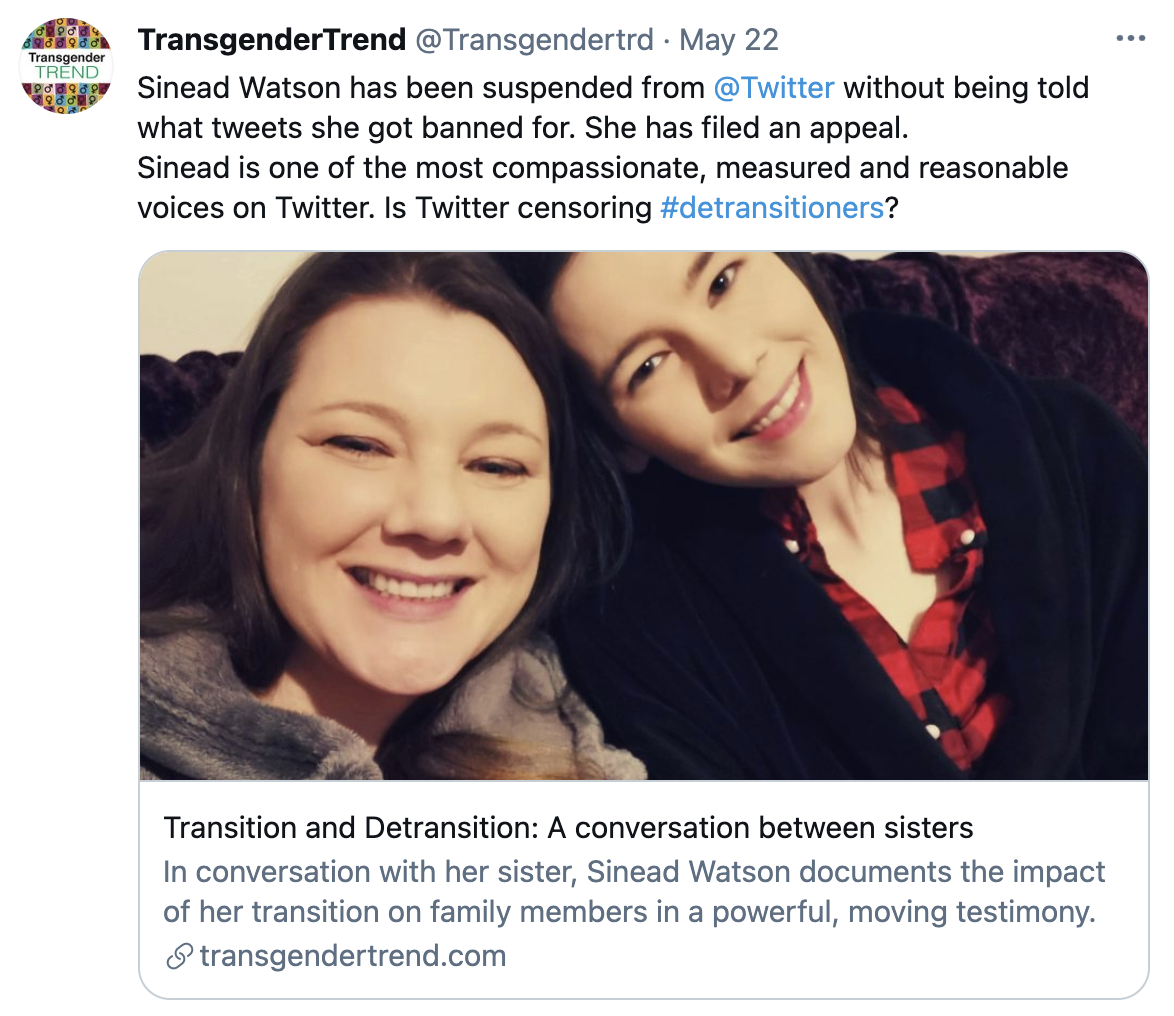 While Twitter has been know to clamp down on criticism and debate around transgenderism, explaining it as the need to protect transgendered persons from harassment and similar policy violations, the implication here is that the social network is now going after those who have decided to reverse the process and share their story, having discovered that their issues in life did not stem from "being born in the wrong body."
Transgender Trend, who say they are an organization of parents, professionals and academics concerned about the trend to diagnose children as transgender, and seeking evidence-based approach in such cases, previously gave a detailed account of Watson's journey in her own voice and that of her sister, in an article titled, "Transition and Detransition: A conversation between sisters."
Watson was 24 when she started her medical transition in 2015 – a decision she came to regret three years later, to finally stop taking testosterone in 2019.
Watson describes how she sought answers about her "resentment" about being a woman on the internet, where searching for terms like, "I hate being a woman and wish I was a man" led her to transgender online communities, in time solidifying the notion that she needed to transition.
After the decision to reverse the process, Watson said that she encountered "the utter lack of understanding and support from therapists and the baffling amount of hostility and vitriol the topic was receiving online."