Twitter has permanently suspended Tony Hinton, a respected British consultant surgeon, over his tweets about Covid, which the social media company treated as violation of its rules.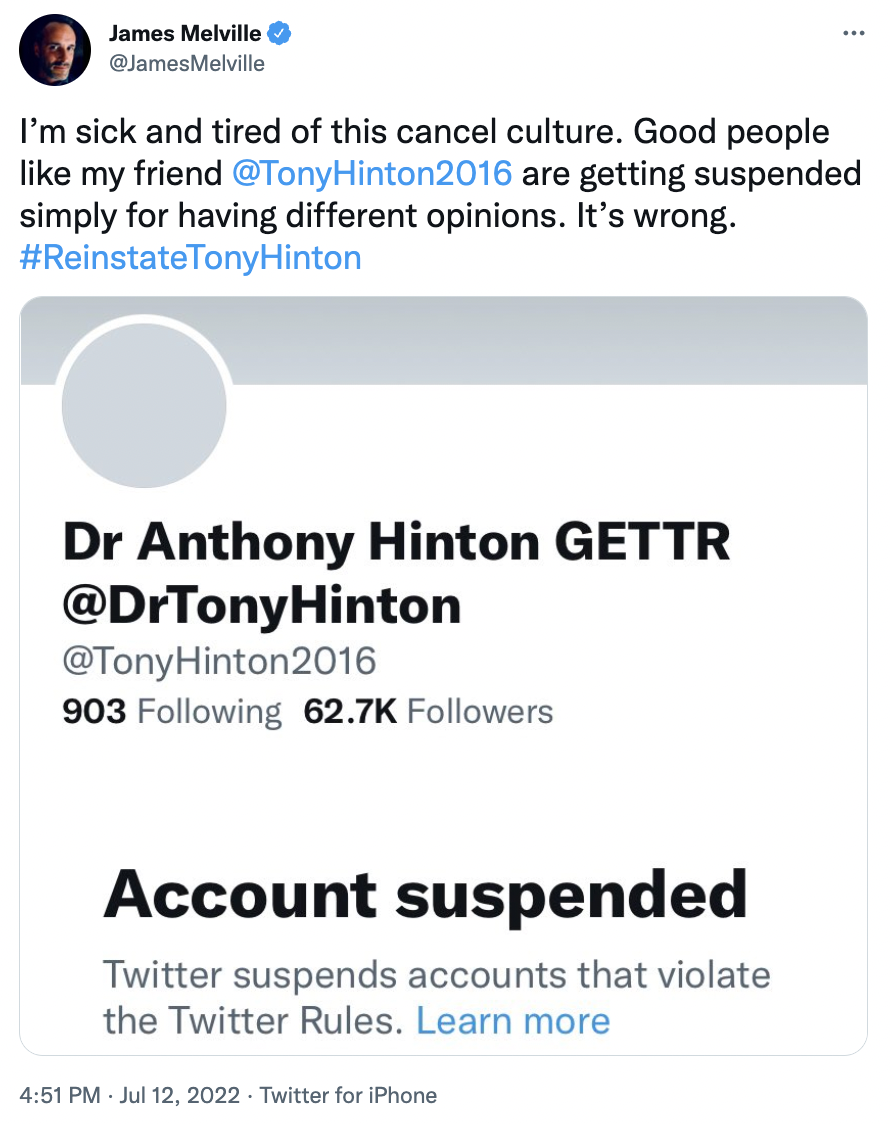 A video of Hinton reacting to the ban has been shared by other users on Twitter, where he is seen confirming the ban, and introducing himself as a surgeon with over 30 years experience.
As for what triggered this instance of Twitter's censorship, Hinton said that he had posted a photo of a notice put up by a spa he saw while vacationing.
The notice warns that the sauna should not be used by people suffering from heart disease, or pregnant women.
Hinton says in the video that this led him to think about all the other health-related advice pregnant women are given, such as to abstain from alcohol, unpasteurized cheese, and certain medication.
"But you can take a 'safe and effective' gene therapy injection!," the caption to the tweet that got him banned read, posted along the photo from the spa.
Hinton appears to have been referring to Covid vaccines without naming them, but that was enough for Twitter to decide its rules had been broken.
In the video, he says his reaction to seeing the spa sign prompted him to compare that warning to "various newly marketed medications that are currently being encouraged to be injected even despite the fact that the manufacturer has actually advised against."
Hinton continues to say that he is always happy to discuss the evidence regarding this subject, and also informs his supporters that he has appealed the ban on his account that had some 62K followers, and was hoping it would get reinstated.
Other posts on Hinton's Twitter account, accessible now in their archived version, are critical of Covid vaccines being given to children, and refer to compensation paid to people injured by the vaccine to say the money should come from drug manufacturers and not the tax payer.
The account explored, in a tone critical of policies adopted by various countries, other Covid topics around restrictions, such as the US announcing it would bar top tennis player Novak Djokovic from participating in the US Open tournament unless he accepts to get vaccinated.
Hinton also reposed content critical of the World Economic Forum's push against farming, to comment that protesting farmers are "fighting back for us all."