Gateway Pundit founder and editor Jim Hoft has been cut off from his more than 375K followers on Twitter when the social media company decided to ban him permanently.
Hoft is only one in a series of conservative figures that have lately been removed from large centralized social networks, in acts that their supporters see as clear censorship, while their opponents celebrate as victories over those promoting conspiracies – i.e., those questioning the integrity of the US presidential election.
Twitter's explanation for the ban was only that the account repeatedly violated its relatively new "civic integrity policy" – something the platform started enforcing in the lead up to the election, as part of its overall efforts to control and streamline "conversions" in a desired direction.
The policy in question states that Twitter may not be used for manipulating or interfering in "elections" or "other civic processes." This clearly can result in permanent bans, but also shadow-banning of content, downranking, and labeling by "fact-checkers."
In Hoft's case, the likely "continued violation of civic integrity policy" is that his website continues to cover the November election in the US through the lens of articles aiming to prove that the vote was marred by fraudulent behavior designed to ensure Donald Trump would not be reelected.
However, this kind of argument, discussions and reporting about the controversial issue is prohibited by the likes of Twitter.
Normally, such debates would be perfectly acceptable as free speech, but Big Tech and those supporting its policies are parroting the "private companies can do what they want" narrative – even though the size and global influence of these platforms makes them de facto public squares, critics argue.
Hoft was not particularly active on Twitter itself of late; however, that did not stop the ban.
Upon learning about Hoft's ban, Gateway Pundit journalist Cassandra Fairbanks tweeted, "I'm just going to start tweeting everything opposite of what I think I mean."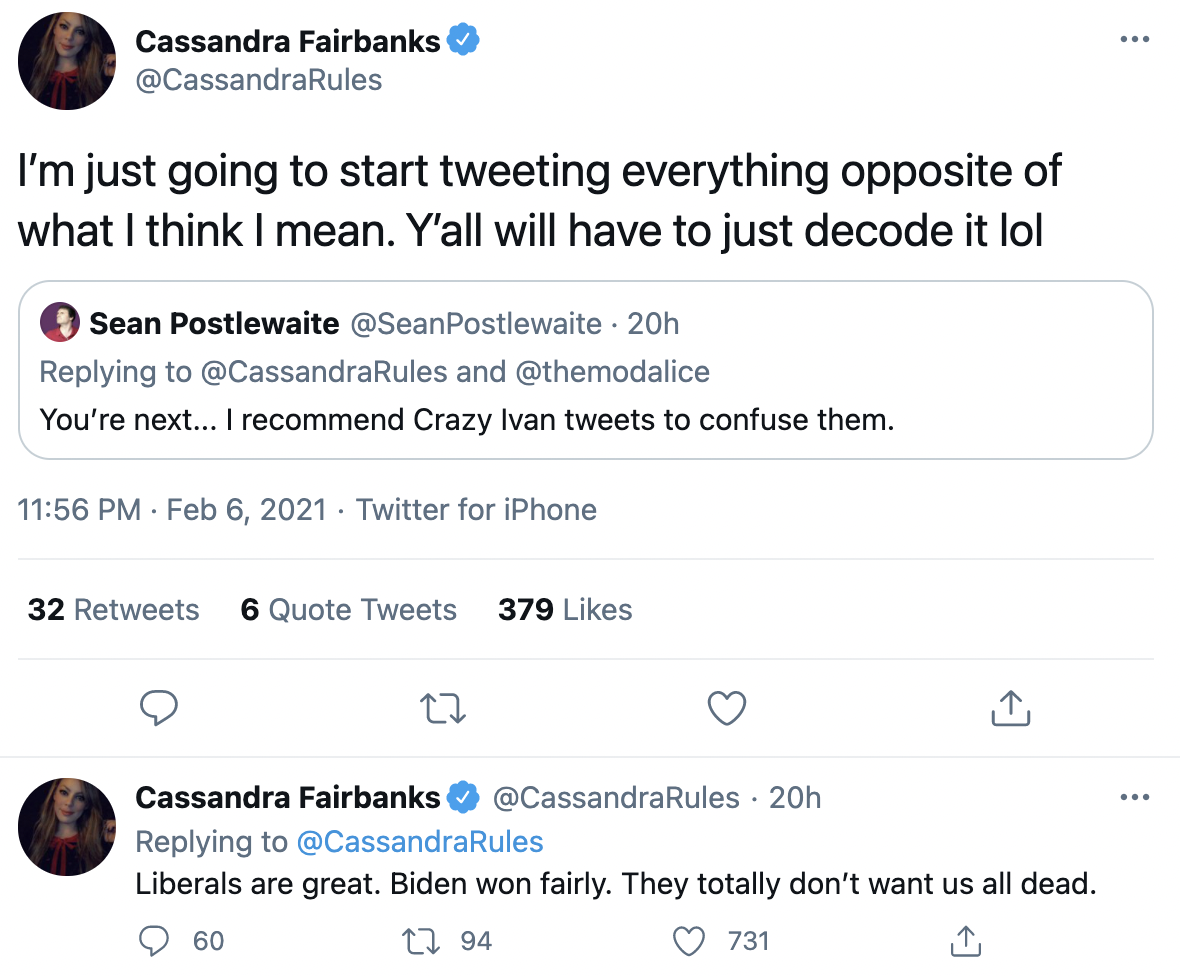 On a platform like Twitter, whose very "community rules" are suspected by some to be no more than "euphemism for censorship," this Orwellian approach to free expression might just work.