Using a quote from Game of Thrones has earned a popular YouTuber a ban on Twitter.
Heel vs Babyface, a YouTube channel that bills itself as providing popular culture and gaming rants, critique, and comedy and has 275K subscribers there – is no longer on Twitter, the creator behind it has revealed in a video titled, "You wouldn't believe why!!"
Those trying to access the Twitter account are greeted with the message that it has been suspended, and that this happens due to Twitter rules violations.
In Heel vs Babyface's case, the violation concerns "hateful content." A boilerplate message said this content is understood by Twitter to promote violence and harassment based on race, sexual orientation, gender, etc.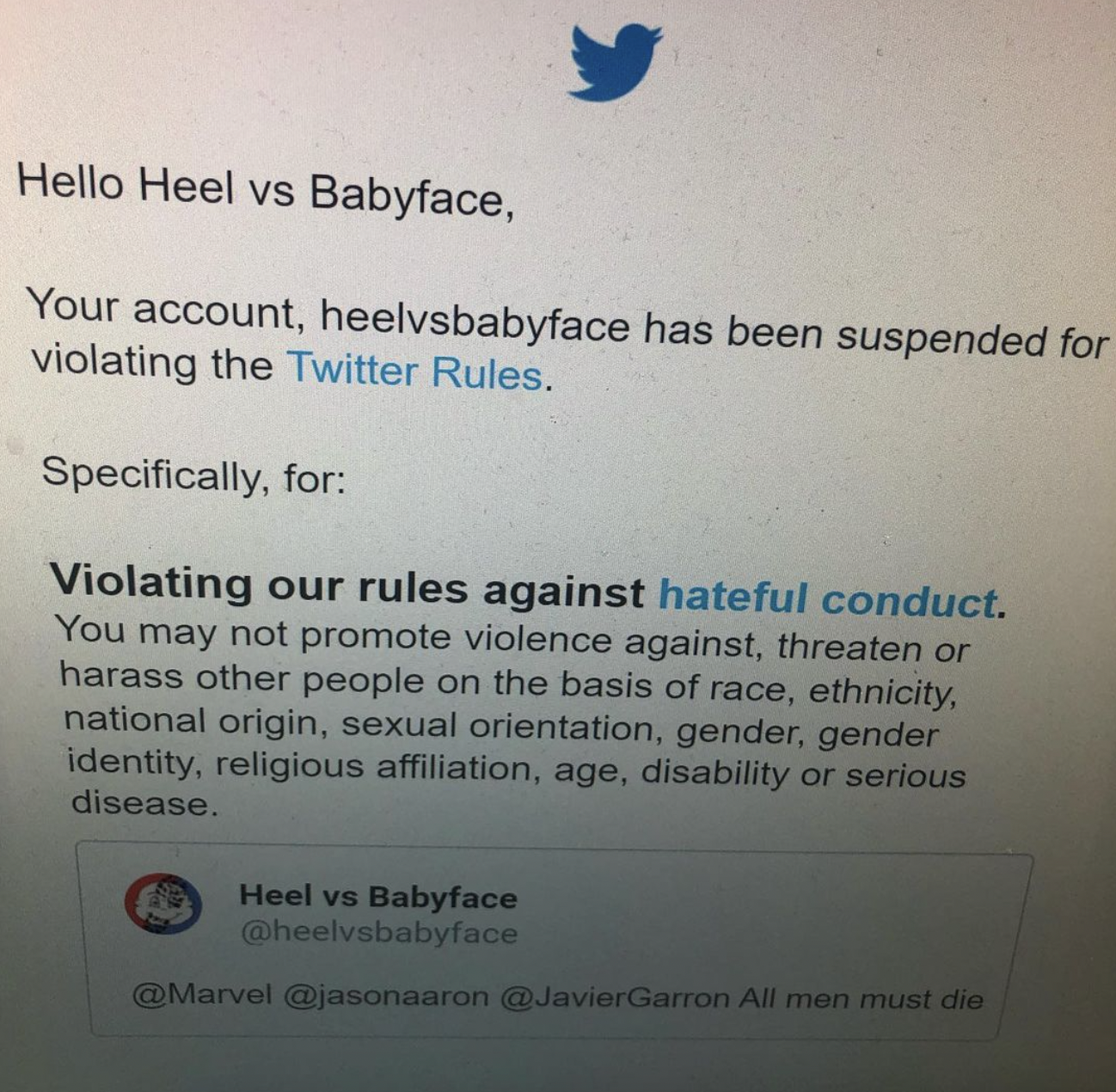 The tweet that triggered Twitter's censorship system was likely one posted in response to Marvel Comics' new Winter Hulk storyline.
Marvel's tweet read, "Winter Hulk is coming… 'World War She-Hulk' continues in Avengers #48, available September 2021!"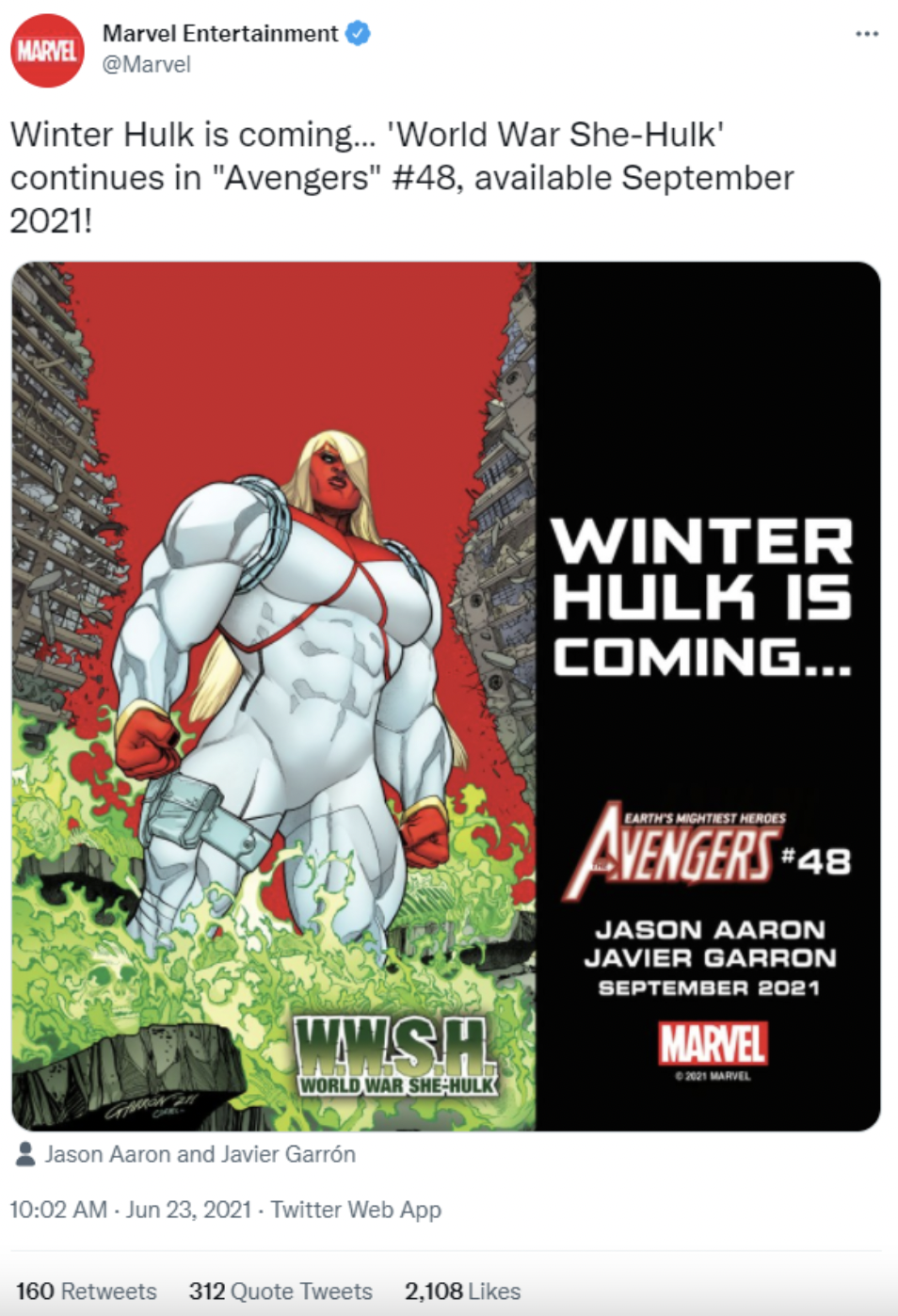 Heel vs Babyface responded by posting a part of the Games of Thrones quote uttered by the character Daenerys Targaryen, i.e., "All men must die."
He goes on to explain what inspired him to think of the quote, namely, what he said is the "Super Saiyan Targaryen" character that to the YouTuber's mind looked like she was about to go "absolutely postal on some men."
Heel vs Babyface seems to have drawn this conclusion from the promo for the new storyline shared by Marvel on social networks, which Bounding into Comics, in reporting about the Twitter ban, trashed as "one of the ugliest pieces of promo artwork."
The YouTuber also surmised that what he said was "currently a permanent suspension" came because Twitter either failed to understand the context of his tweet, or simply "hates" Game of Thrones.
Given the customary lack of details provided by Twitter when it bans or suspends accounts, it's hard to tell if its censorship algorithms do exactly what they're supposed to be doing – or are simply not good enough to be used for the purpose of moderation.
In the video, Heel vs Babyface also revealed that the Twitter account is now not only invisible to others but that he could not log in either.
He didn't think that it helped his case that he wrote, "because you guys can't take a joke" into the appeals form. But, the YouTuber said that with or without the Twitter account, "I think I'll be great."