A new horde of automated accounts has invaded Twitter to promote the Chinese Communist Party and blame the United States for the recent COVID-19 outbreak by sharing content from pages dedicated to conspiracy theories.
Since the beginning of March, Twitter has experienced an often-unnoticed growth in bot accounts that have the purpose of supporting and retweeting some publications of members belonging to the Chinese Communist Party (CCP).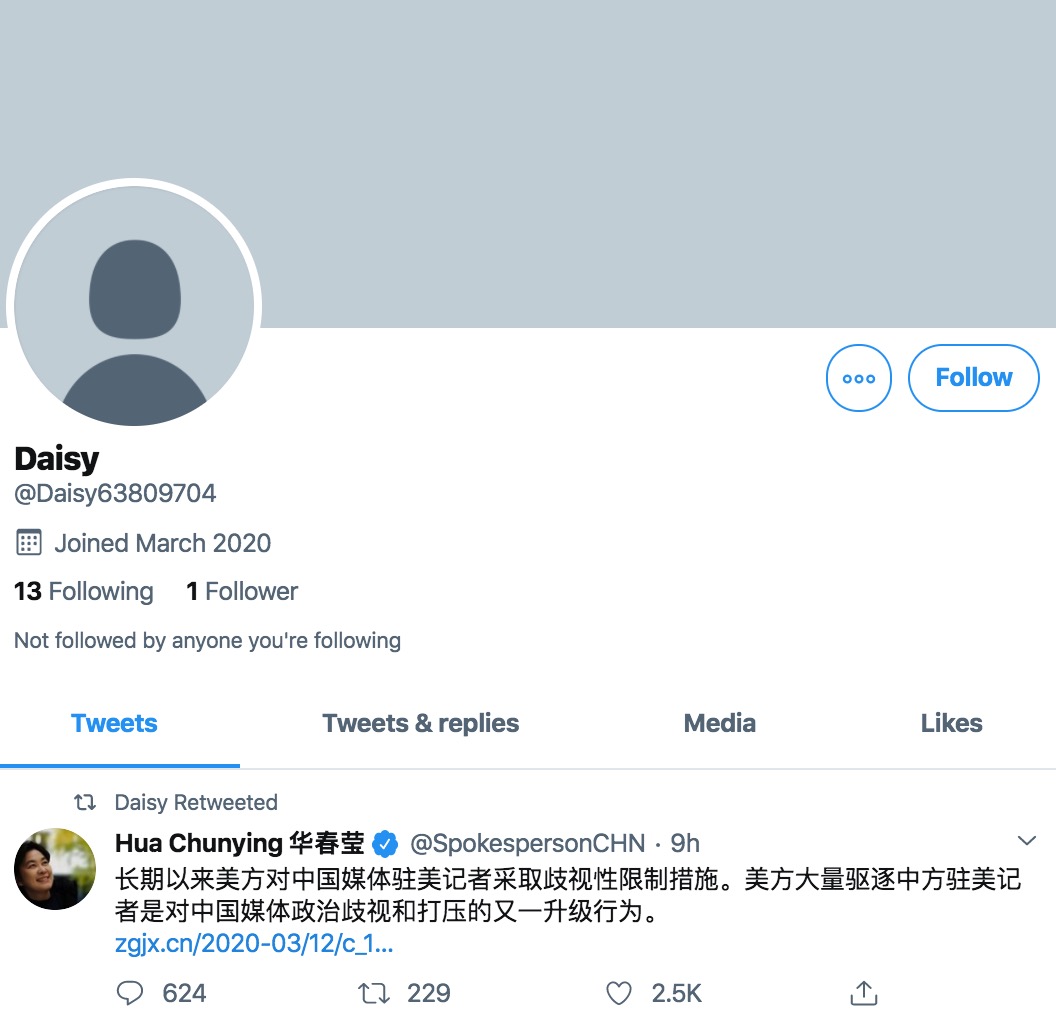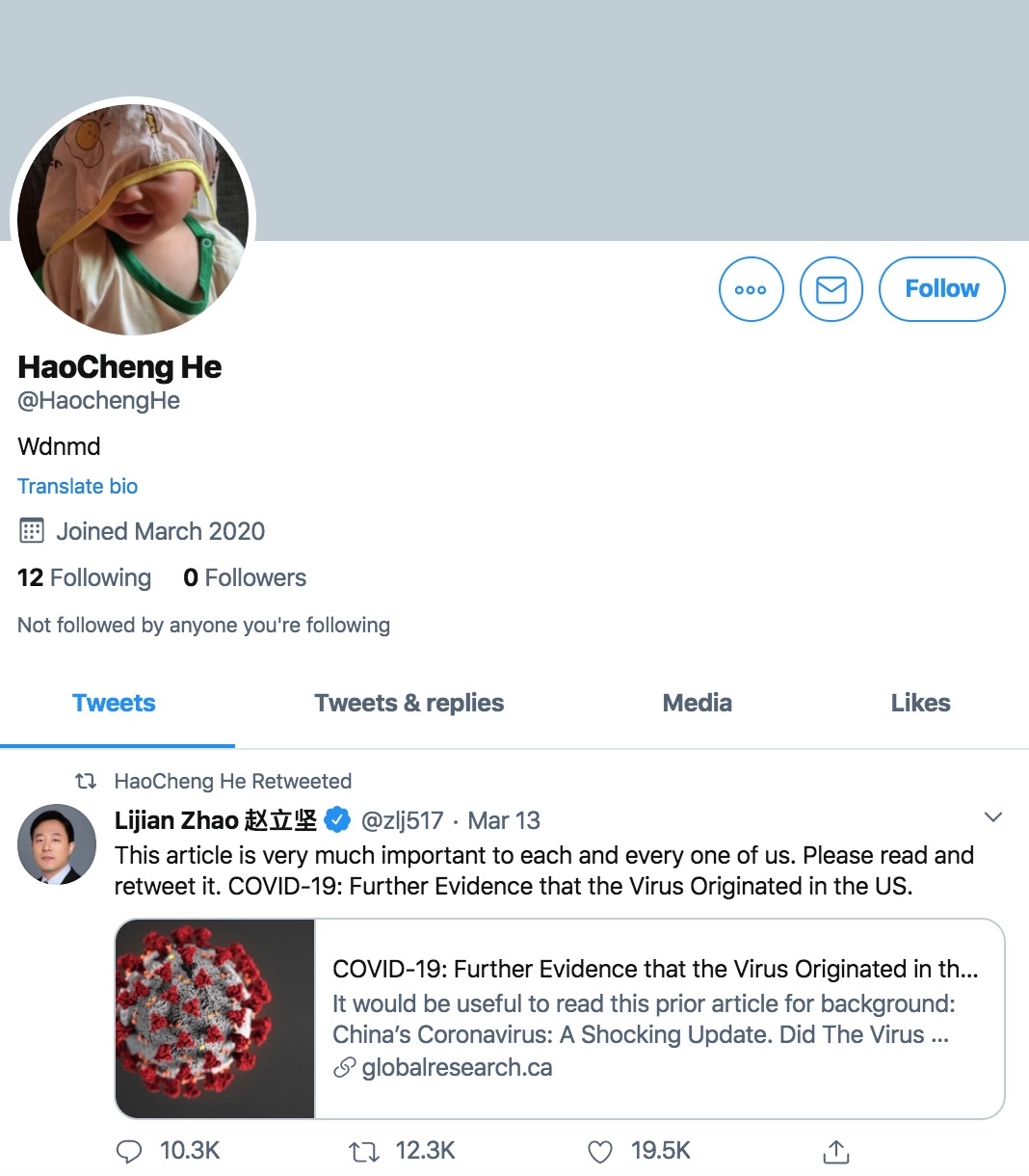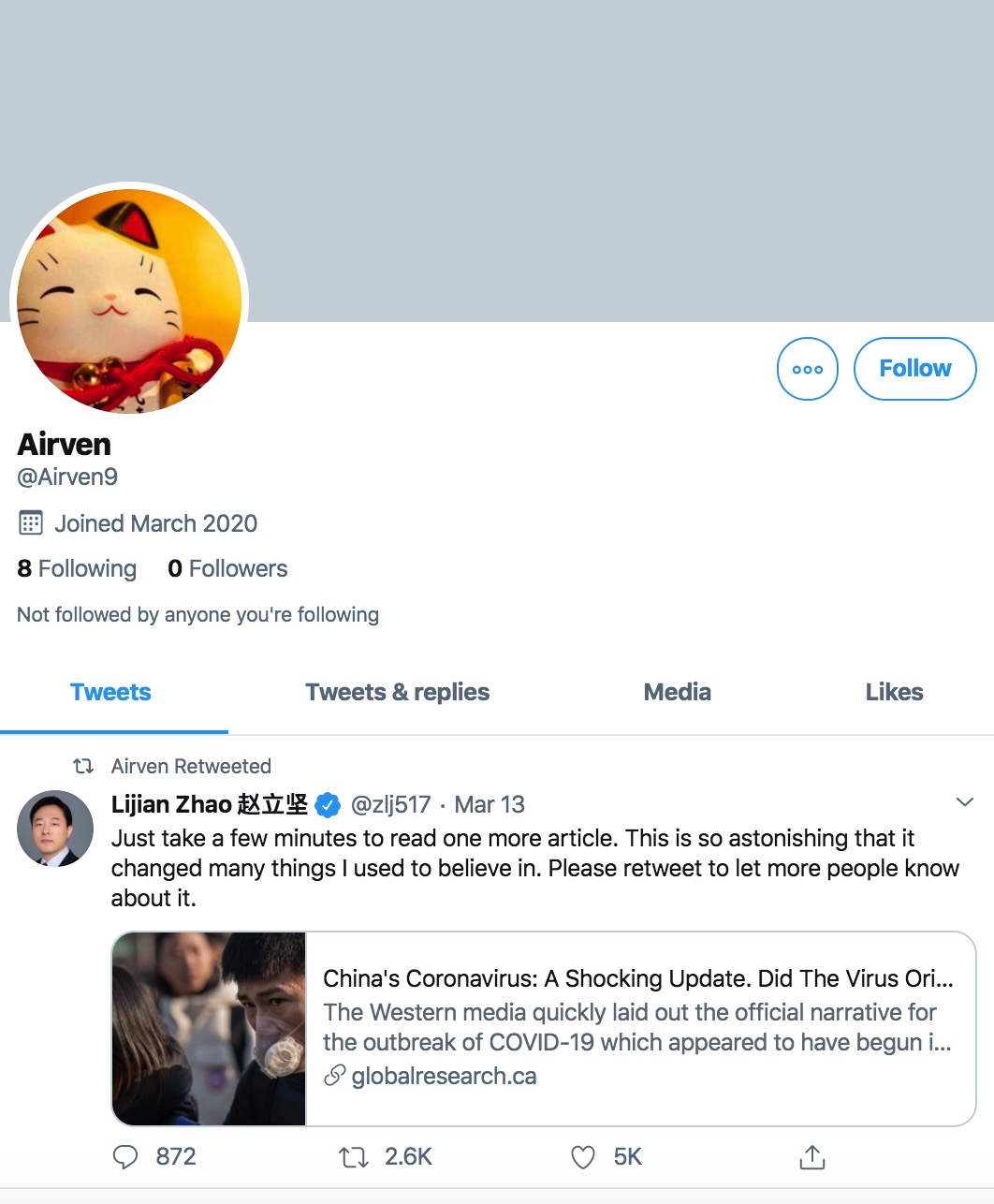 Identifying these accounts is easy. They all have stock profile images (or do not have one at all), they do not have followers, and they limit themselves to liking and sharing the content of other certain accounts so that they can trend.
Although these types of accounts are common on Twitter, after the events of COVID-19 there has been an increase in ghost users who simply support everything published by the Chinese authorities, including those articles of dubious veracity.
Another objective of the bots is to attack important people who have expressed that China should be questioned about how the pandemic originated.
Despite the obviousness of the situation, Twitter has not yet blocked the bots who can still be seen sharing content.
It is possible that negative propaganda is not being taken seriously because of its origin or because it is only affecting Twitter.
One of the recent cases in which bots were prevalent was in a tweet from China's Information Department Deputy Director-General Lijian Zhao where he shared an article that allegedly presented evidence that COVID-19 originated in the United States.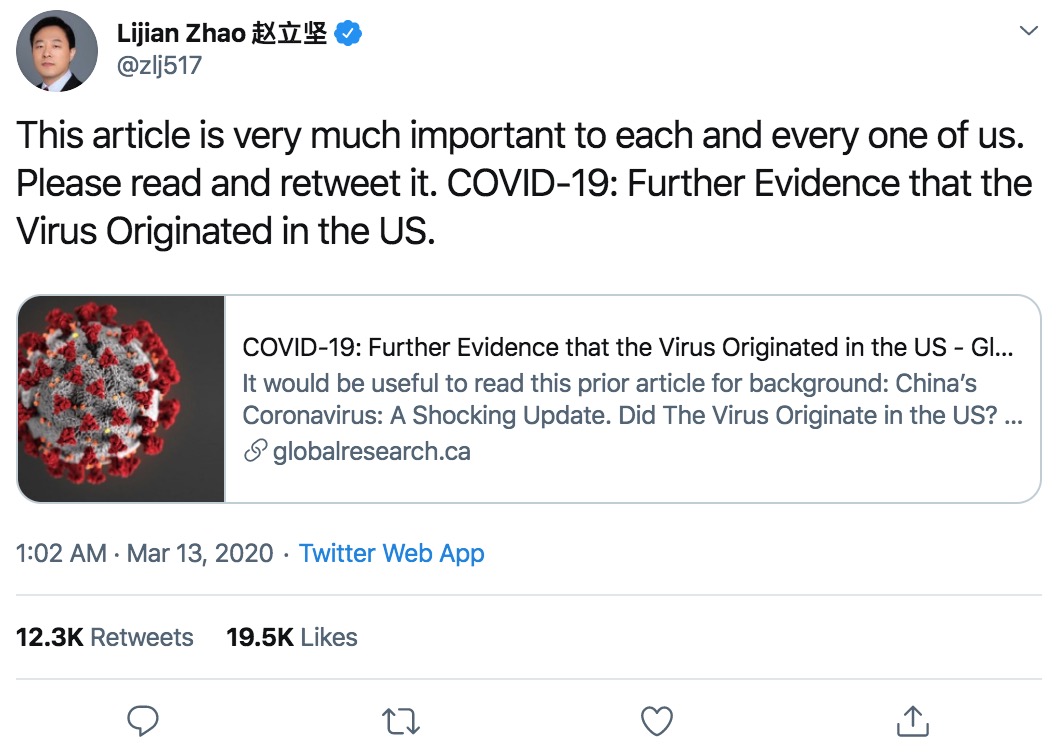 The source of the article is the Canadian website Global Research, site that is known for its numerous anti-Western conspiracy theories and for recently publishing many articles blaming the US for the pandemic.
Both the bots and articles being promoted by Chinese politicians seem to confirm the CCP's attempts to break free of the responsibility of not controlling the virus when it started.