Twitter has followed in the footsteps of Facebook and started to aggressively censor a story from the New York Post that alleges Democratic presidential candidate Joe Biden had knowledge of his son Hunter Biden's foreign business dealings in 2015.
The story was gaining traction on social media because it's at odds with Joe Biden's previous claims that he never spoke with Hunter Biden about his foreign business dealings.
It also raises further questions about the circumstances leading up to then-Vice President Joe Biden pressuring Ukrainian government officials into firing a prosecutor in 2015. The prosecutor was investigating Ukrainian energy company Burisma where Hunter Biden was serving as a member of the executive board.
But Twitter has now stepped in with numerous far-reaching restrictions which limit user's ability to share and view the story.
Anyone who attempts to tweet the story is being blocked from doing so and presented with a message that states: "We can't complete this request because this link has been identified by Twitter or our partners as being potentially harmful."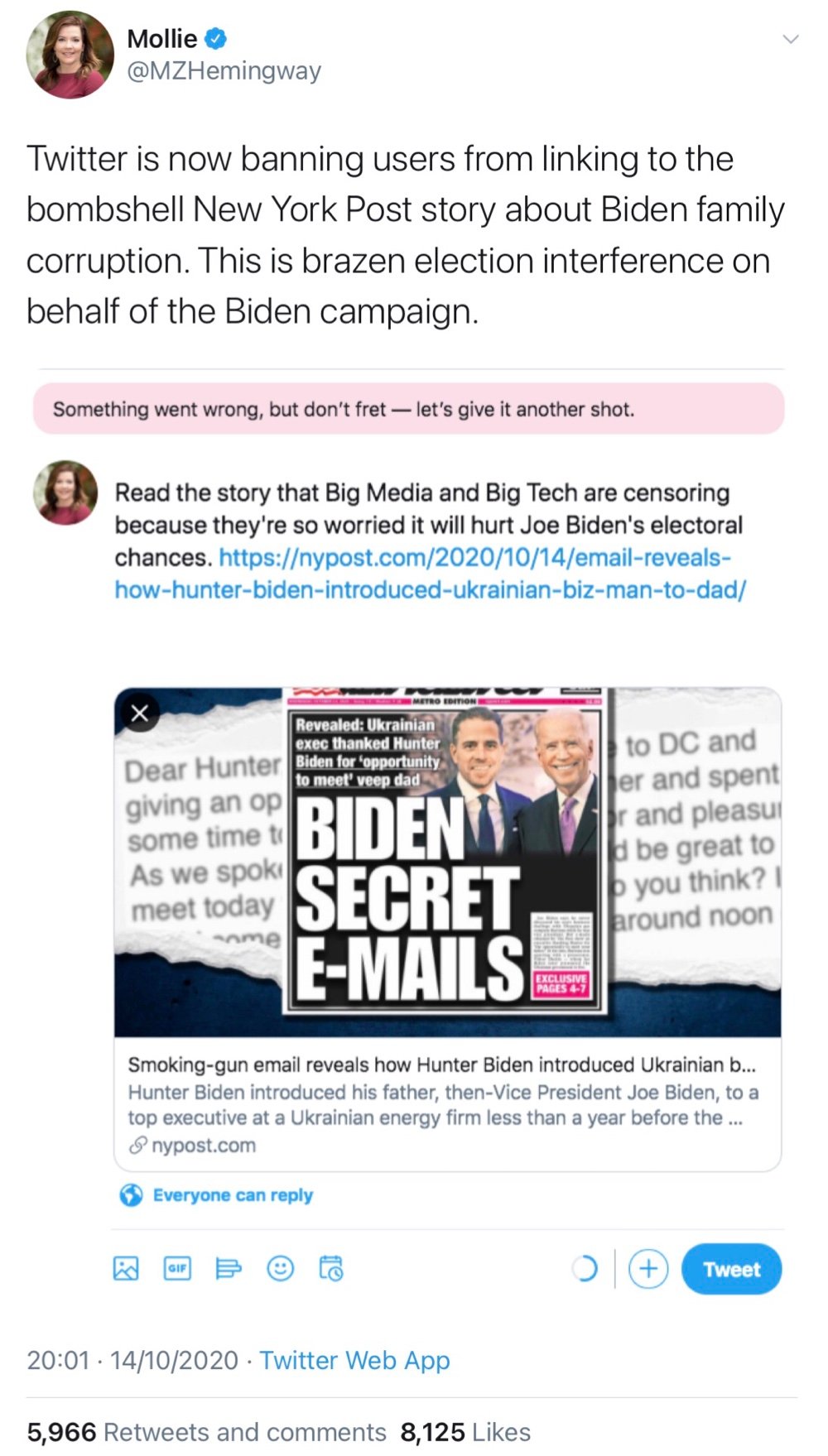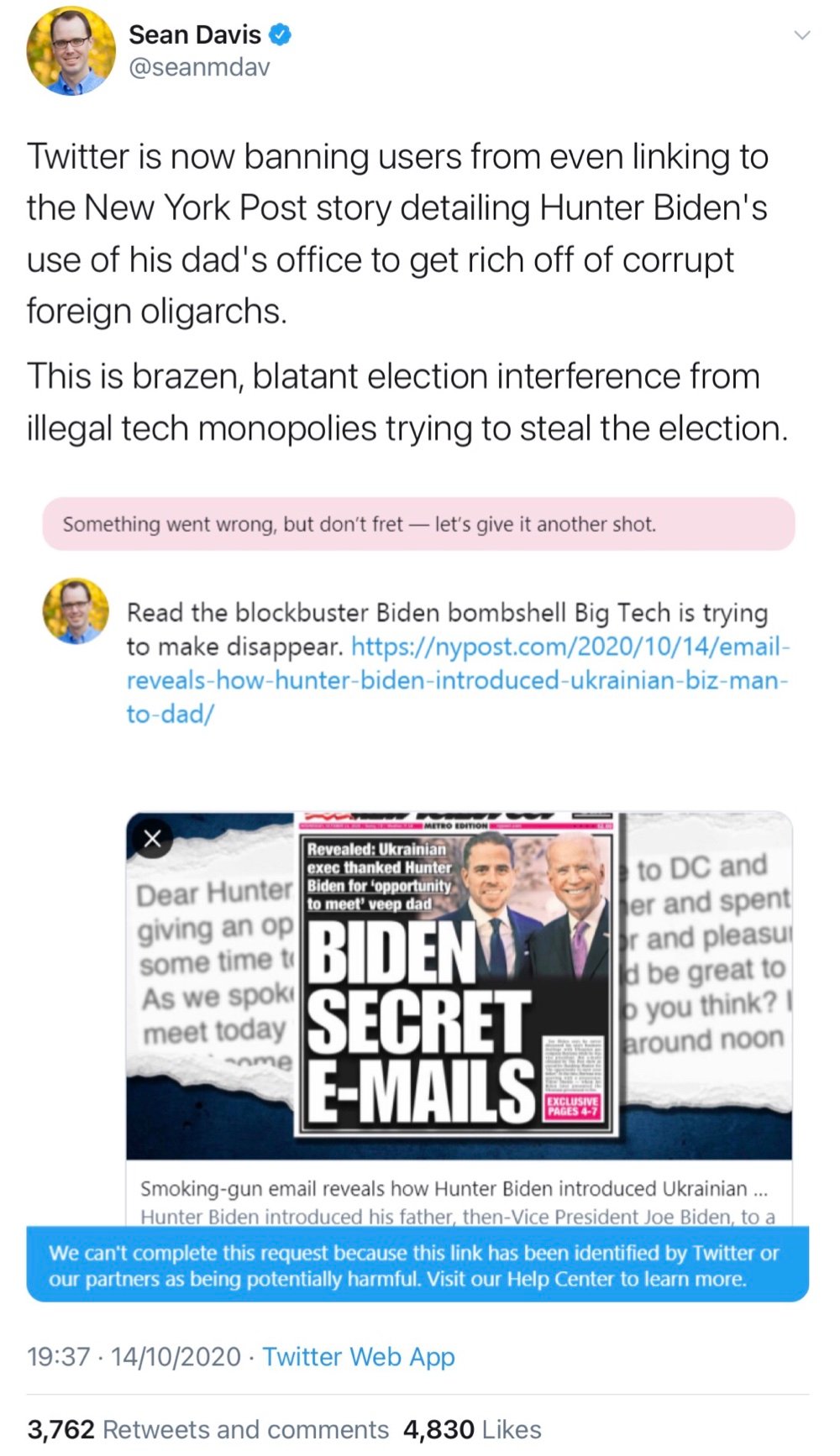 While Twitter is allowing existing tweets with links to the story to stay up (for now), users that attempt to view the story via these links are being presented with a warning screen that states the link has been identified as "potentially spammy or unsafe" and encourages them to go back to the previous page and ignore the story.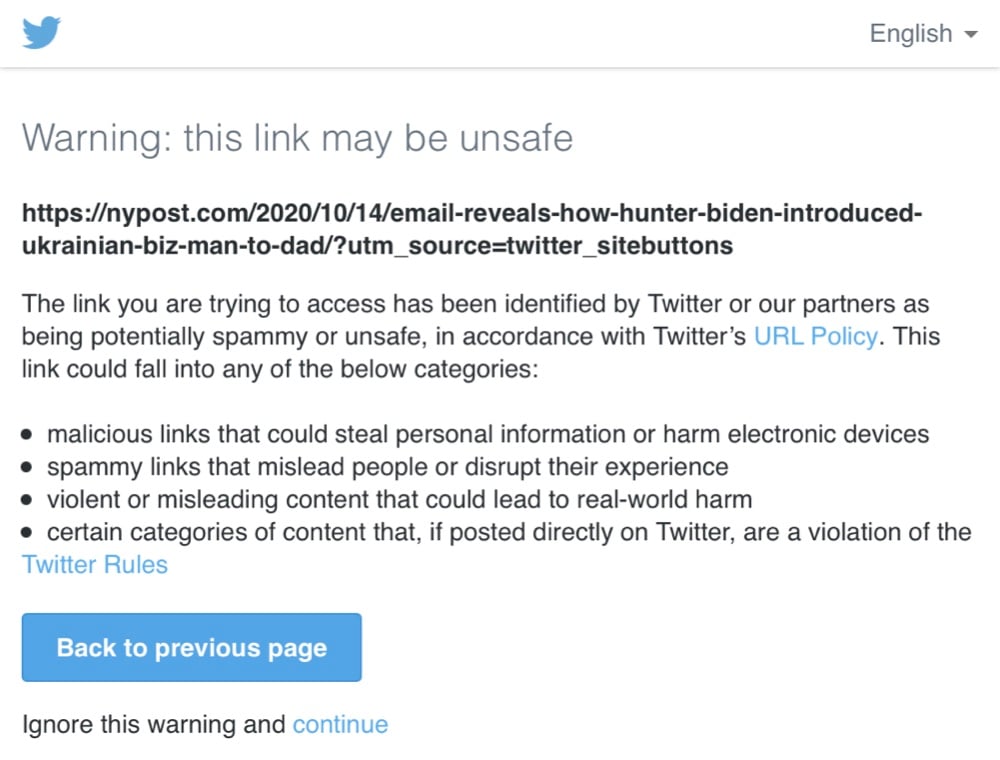 Not only is Twitter blocking links to the story in multiple ways but it has also locked the account of the New York Post in what appears to be the first time it has ever locked the account of a major news outlet. This means the New York Post is unable to tweet out any developments in the story or responses to the escalating Big Tech censorship against its story.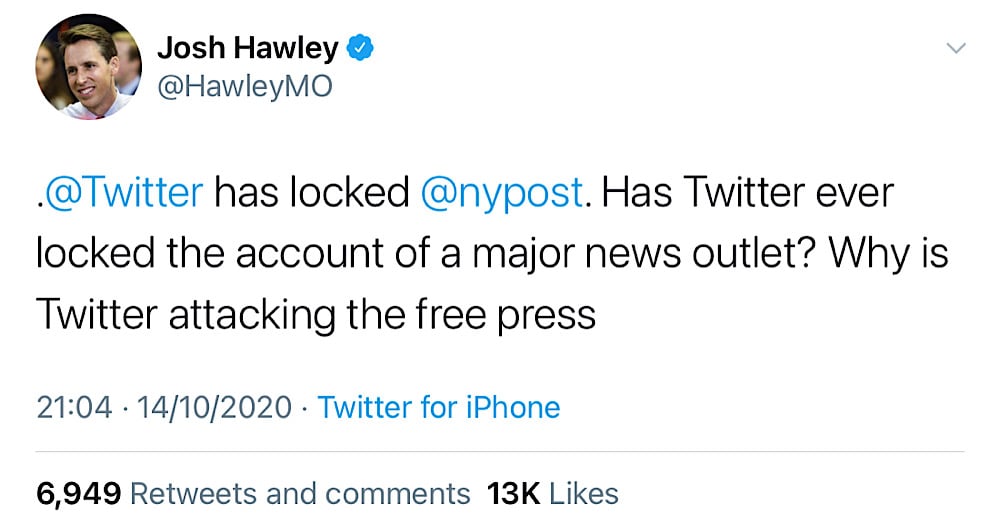 White House Press Secretary Kayleigh McEnany and numerous other Twitter users have also been locked out of their Twitter accounts after attempting to tweet direct links to or even even archived links of the story.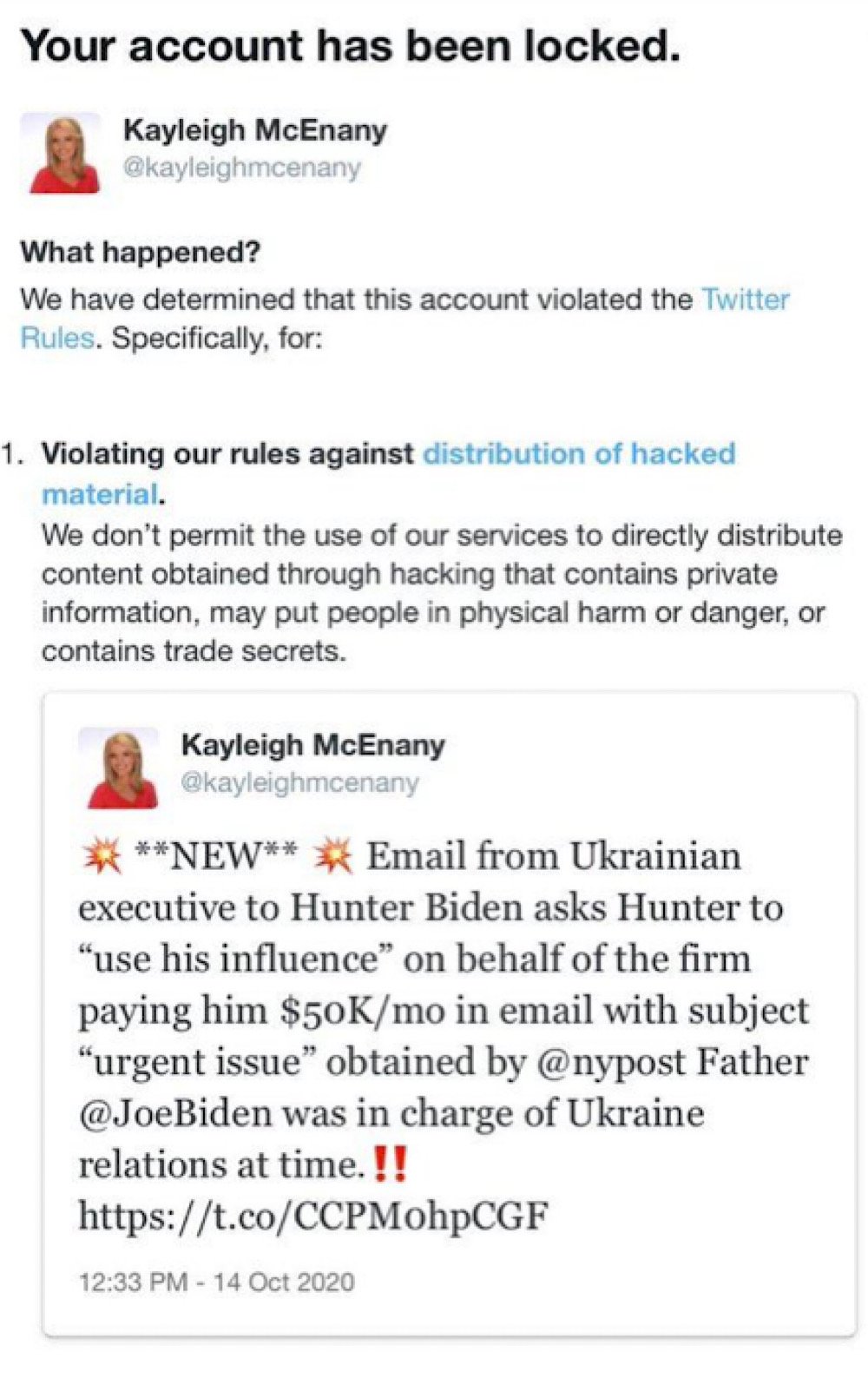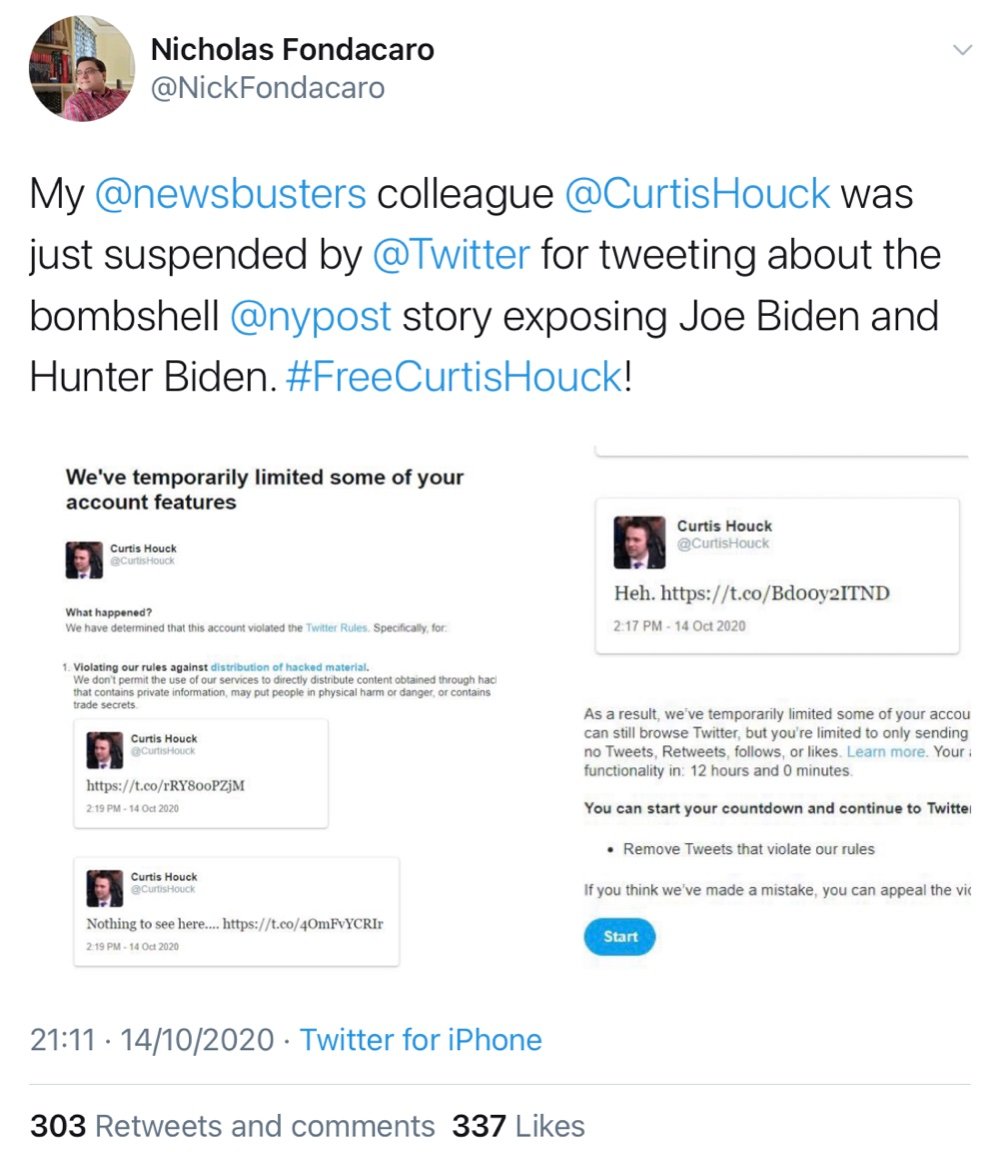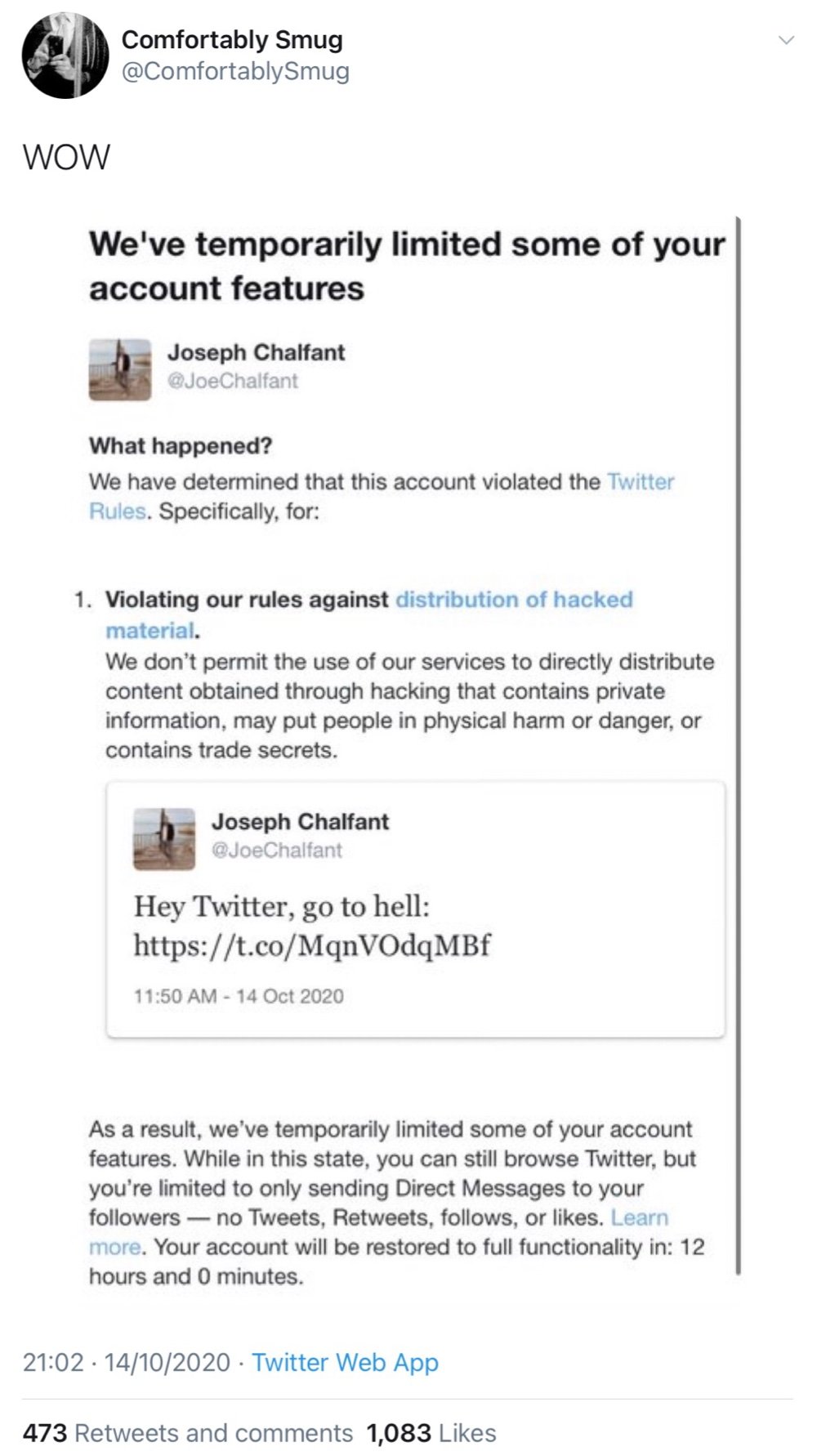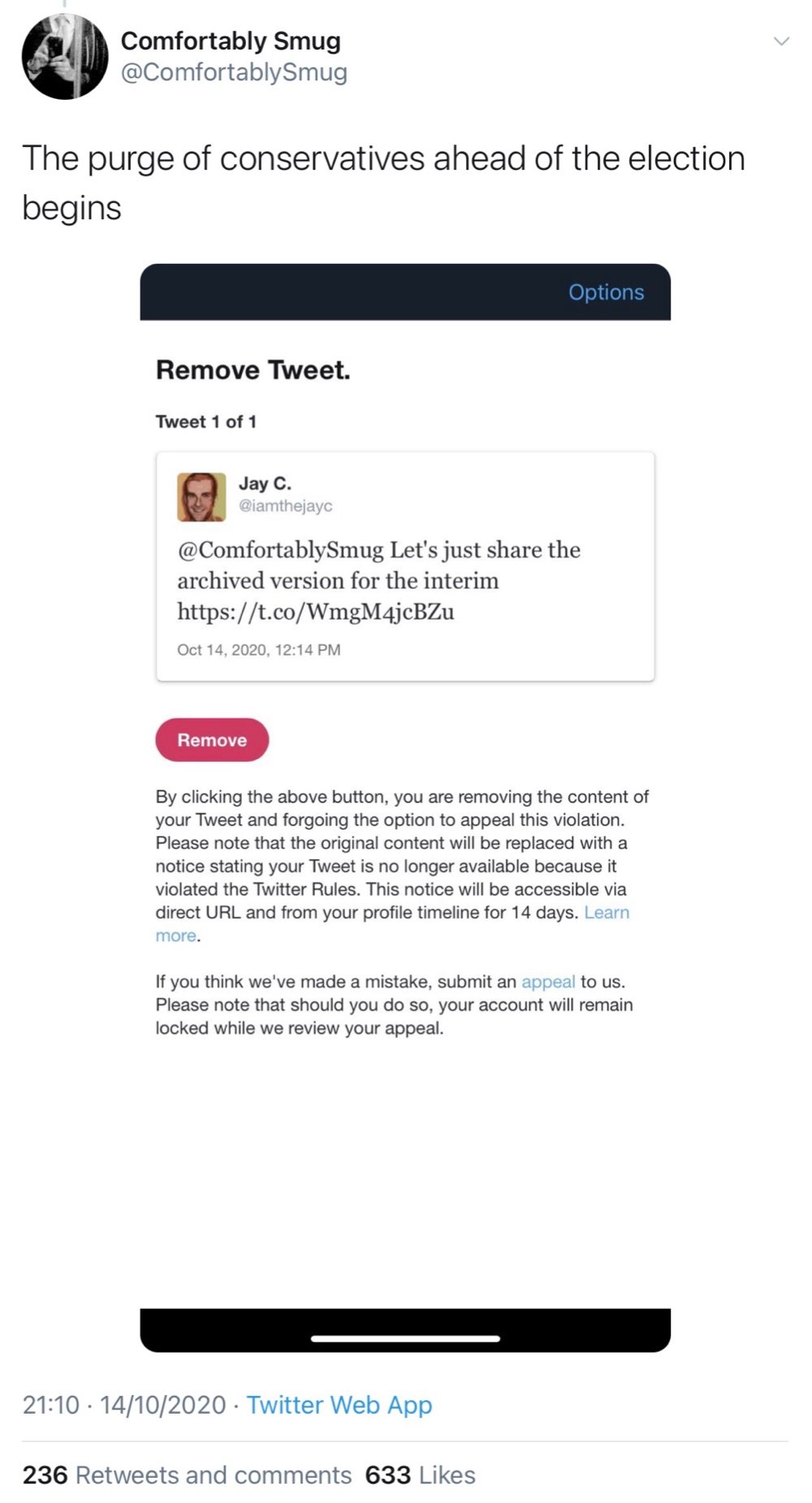 In addition to the mass censorship, Twitter is also heavily amplifying stories that dispute the New York Post's story and claiming in a panel that appears at the top of the "For You" tab that: "Joe Biden did not push out a Ukrainian prosecutor for investigating his son, The Washington Post confirms."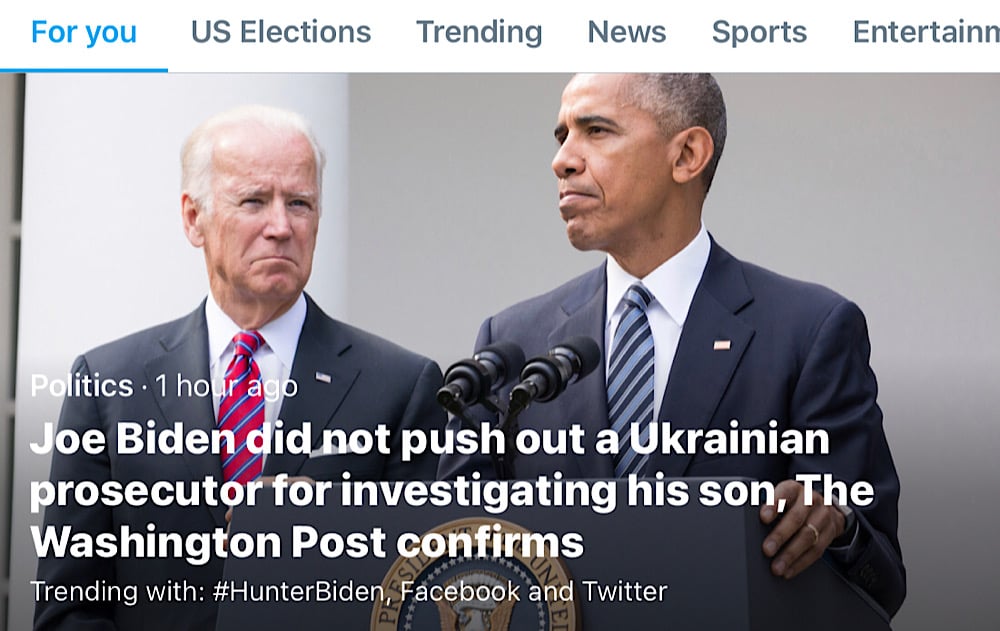 Twitter claims that it's blocking links to the story because it "might" violate its recent rule change which bans content related to "hacked" material.
However, the New York Post pushed back against this characterization and blasted Facebook and Twitter for censoring its story.
"That The Post made it very clear how the information ended up in the newspaper's possession didn't matter," the New York Post wrote. "Censor first, ask questions later: It's an outrageous attitude for two of the most powerful platforms in the United States to take."
And while Twitter has opted to enforce this hacked material policy against the New York Post's story, The New York Times multi-part story containing details from two-decades worth of President Trump's tax returns has been left untouched, with tweets about the story racking up hundreds of thousands of engagements.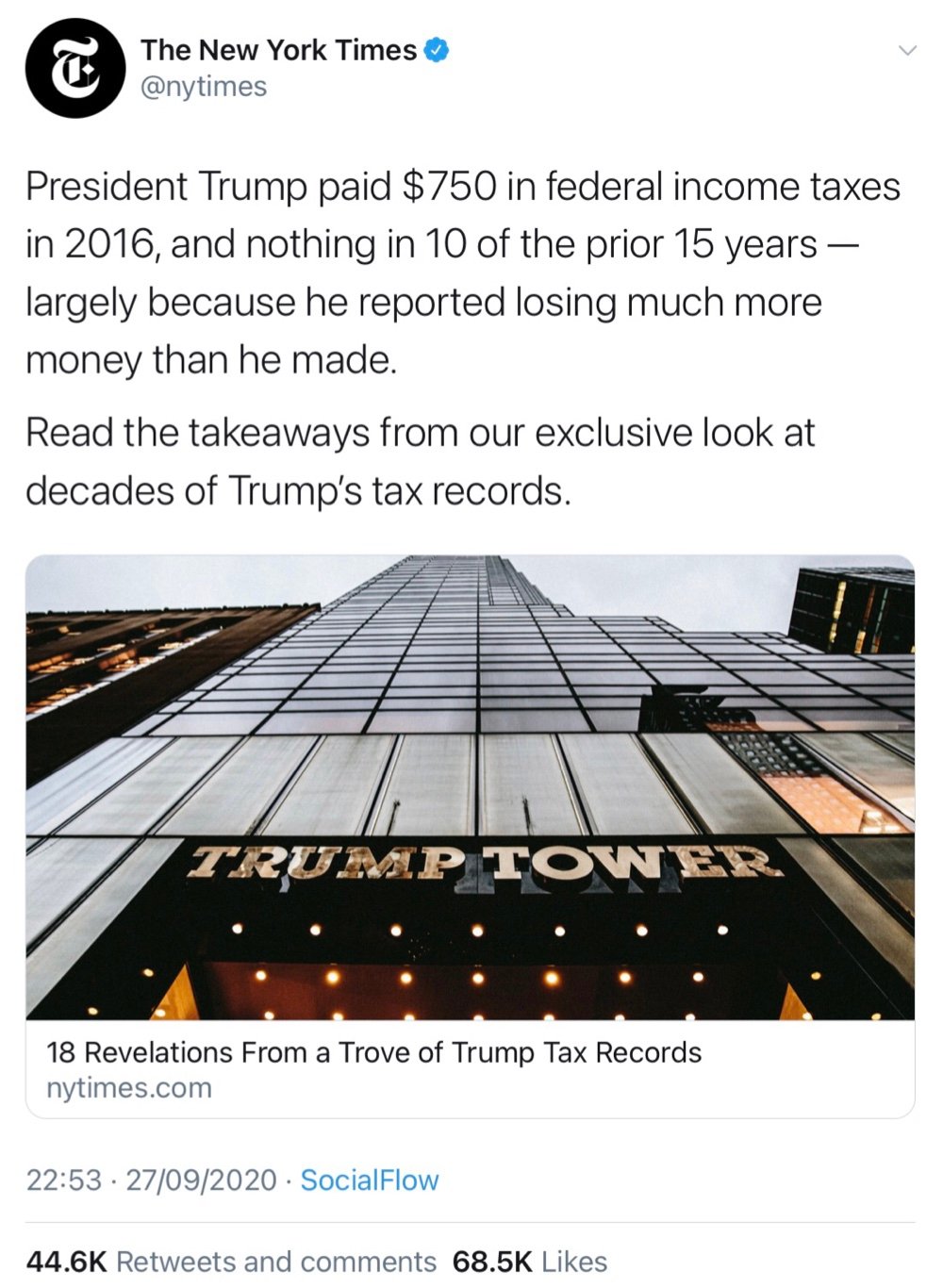 The impact of both Facebook and Twitter, platforms which collectively have over 2 billion users, opting to censor a story containing leaked material that portrays Biden in a negative light yet allowing a story containing leaked material that portrays Trump in a negative light in the run-up to the election is not only unprecedented but has the potential to alter the perception of millions of voters who will see the negative Trump stories but not the negative Biden stories.
"This is a Big Tech information coup. This is digital civil war," tweeted New York Post editor Sohrab Ahmari. "I, an editor at The New York Post, one of the nation's largest papers by circulation, can't post one of our own stories that details corruption by a major-party presidential candidate, Biden."