Twitter has censored those posting tweets criticizing Black Lives Matter co-founder Patrisse Khan-Cullors for purchasing a home worth over $1.4 million.
Cullors' purchase of the property was covered by various outlets, including dirt.com, that wrote:
"A secluded mini-compound tucked into L.A.'s rustic and semi-remote Topanga Canyon was recently sold for a tad more than $1.4 million to a corporate entity that public records show is controlled by Patrisse Khan-Cullors, 37-year-old social justice visionary and co-founder of the galvanizing and, for some, controversial Black Lives Matter movement."
Cullors was heavily criticized for the purchase and was accused of using the Black Lives Matter movement to profit and further her own interests.
Multiple Twitter users who posted the article from dirt.com showed Reclaim The Net evidence that their accounts had been locked for posting the article. Twitter said it was due to posting "private information."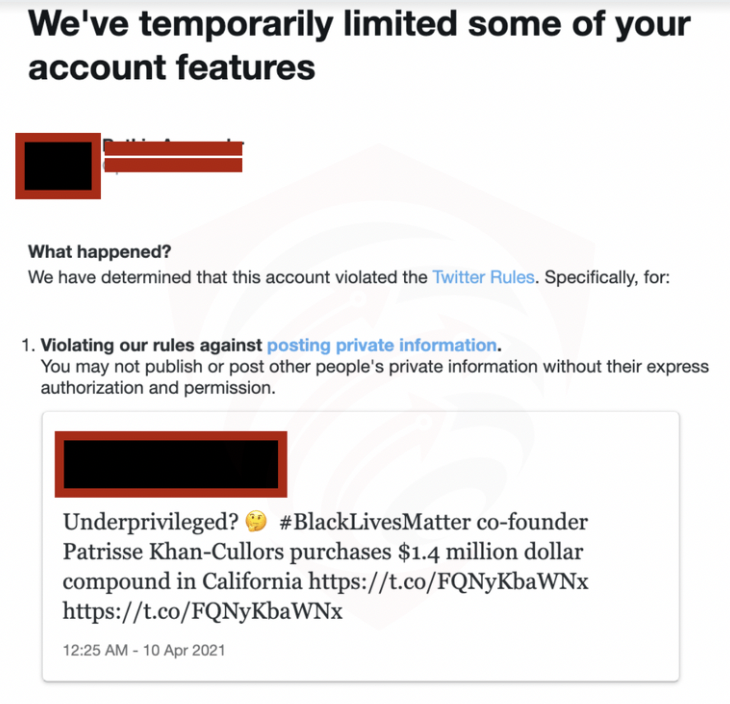 Further, when Jason Whitlock, a sports journalist and BLM critic, joined in the criticism, his tweet was immediately censored, and what was left was the notice "This tweet is no longer available."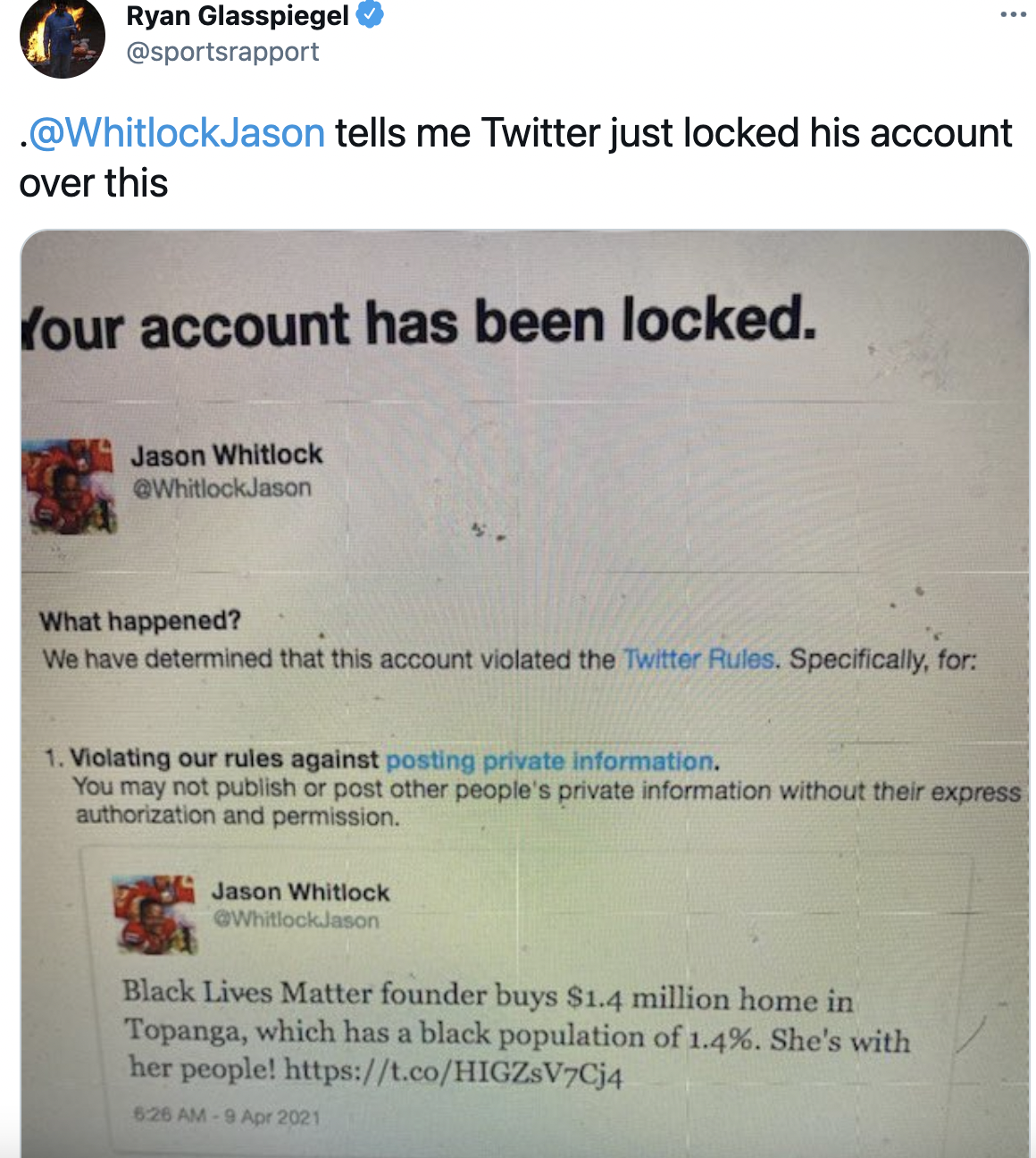 He too was locked out of his account.
Most of the critics pointed out the hypocrisy in a BLM co-founder and self-professed Marxist purchasing such an expensive home after her recent financial success of the last year.
Cullors, who is the partner of Janaya Khan, the other co-founder of BLM, has published a bestseller, a memoir of her life, and its sequel. Additionally, she recently signed a lucrative deal with Warner Bros to produce original programming. She has featured in various magazines, including Harper's BAZAAR.
But the issue here is not the expensive house or what she chooses to do with her income. The issue is Twitter's censorship of the criticism. Like any other public figure, Cullors will continue being the subject of public scrutiny and commentary and Twitter censoring articles that criticize Cullors under the premise of photos of the home being shown, is only fueling censorship accusations against Twitter.